15th Dec 13 -Christmas Gathering of the Tuckers & Lauds at the Holways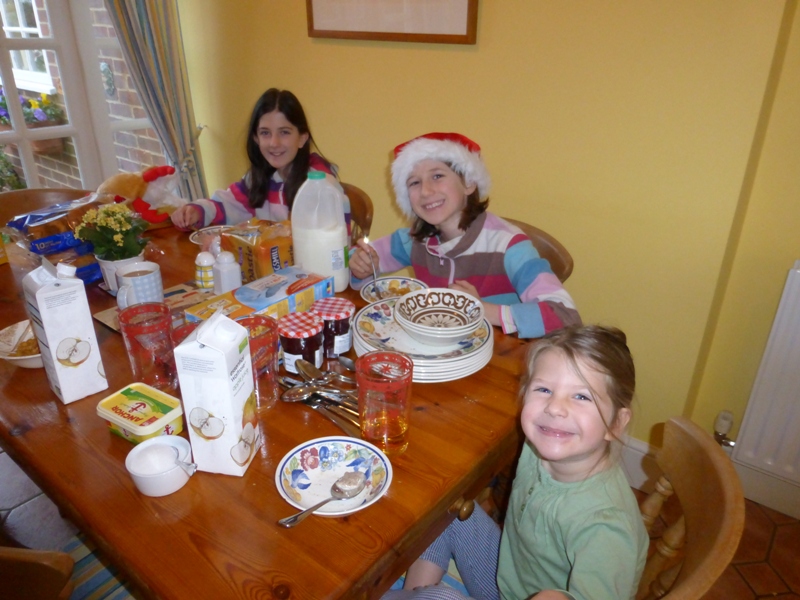 The Lauds came to stay for the night before - so breakfast for the girls.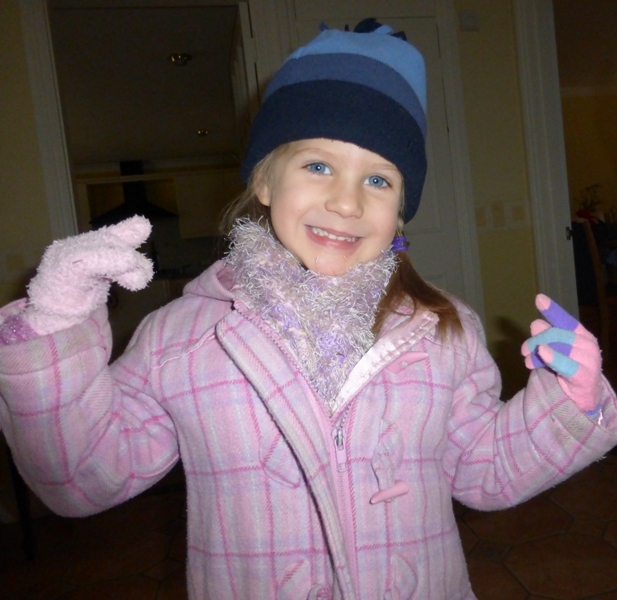 Megan all dressed up warmly for our Sunday morning walk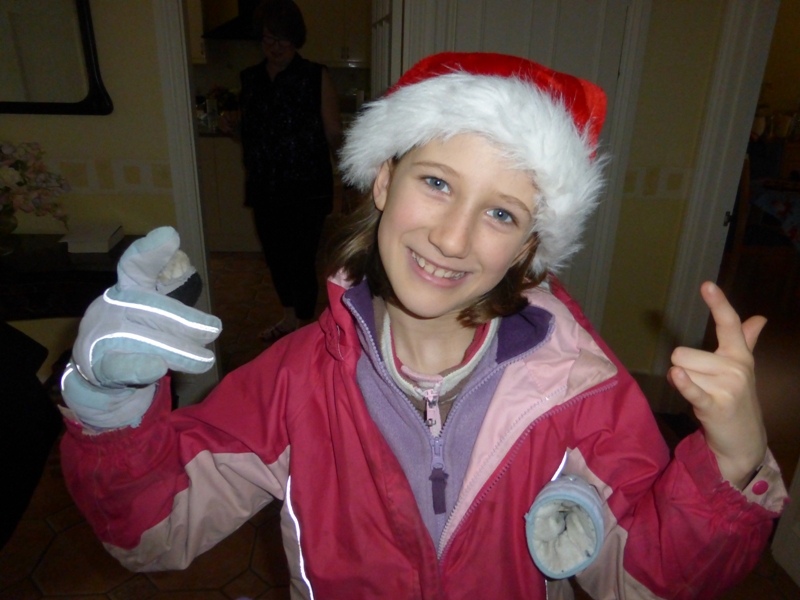 Katie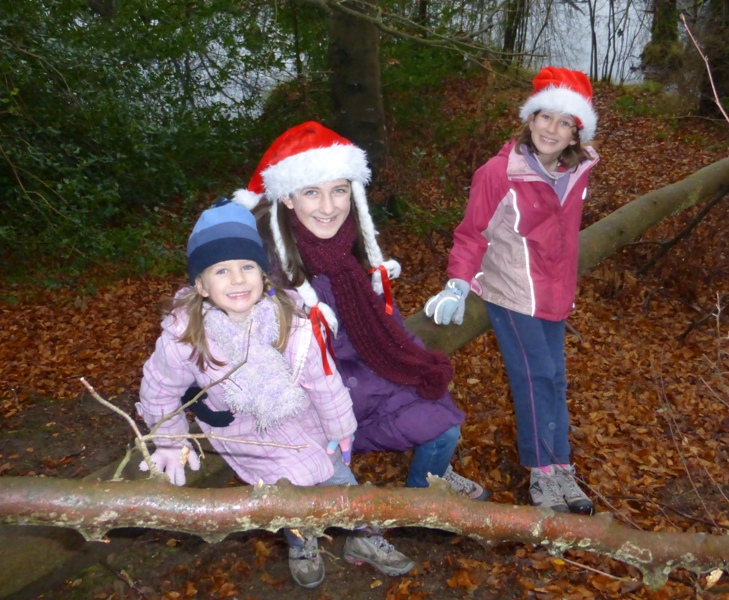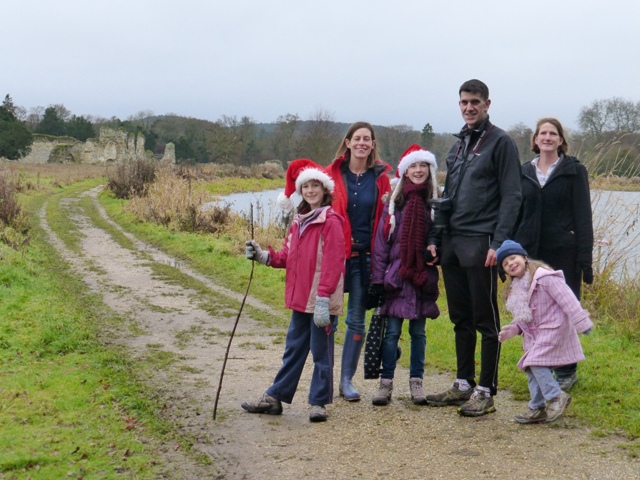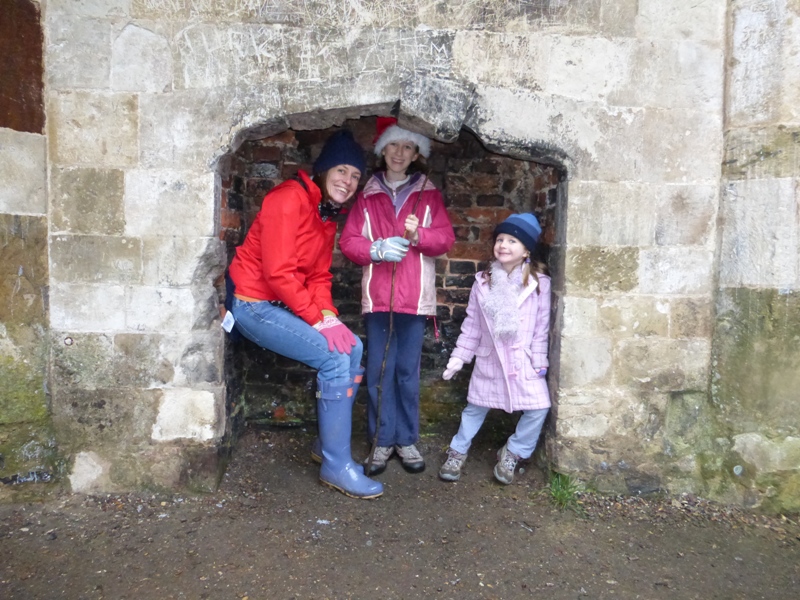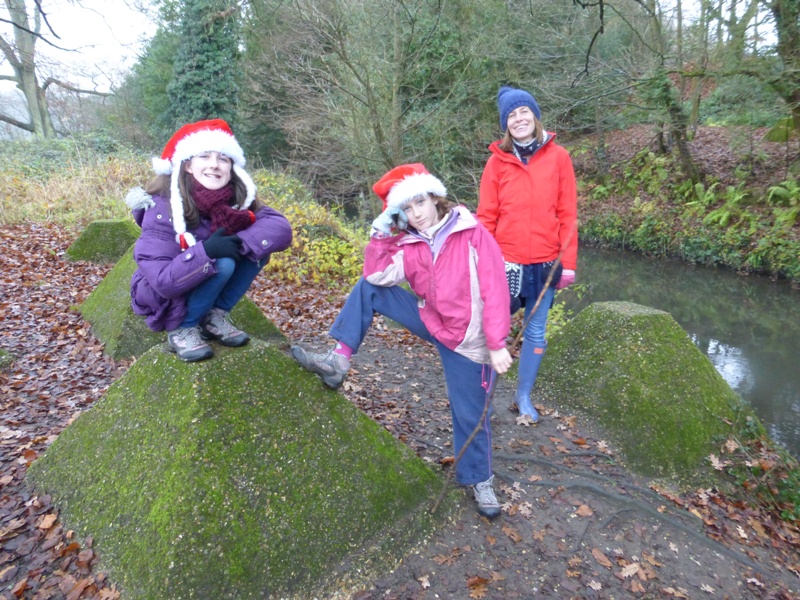 To Waverley Abbey along the Greensand Way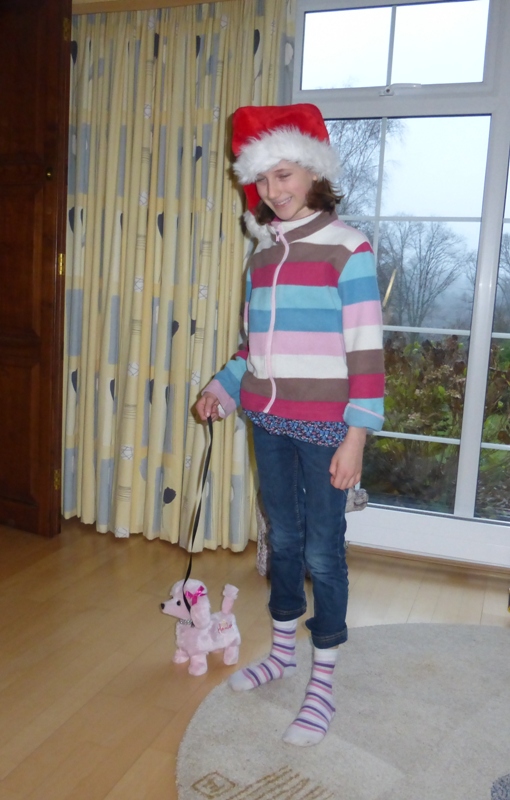 My toys were a great hit again. Katie takes the dog for a walk.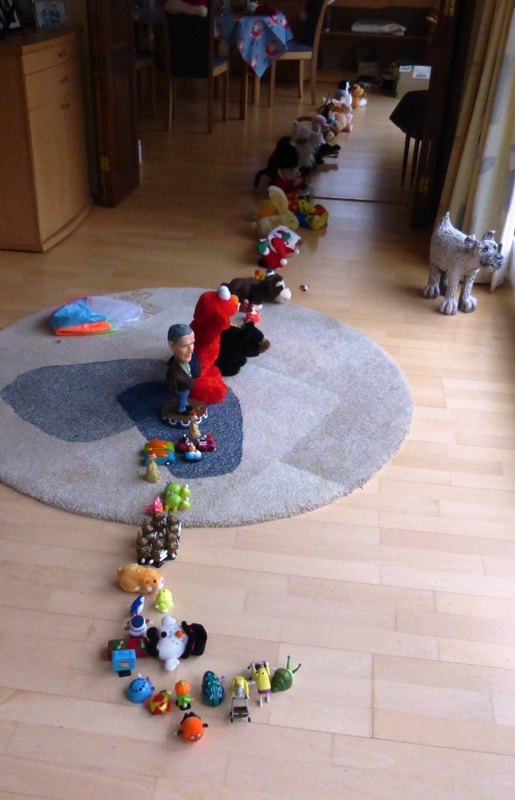 They sorted them all into a long row. Didn't realise I had so many!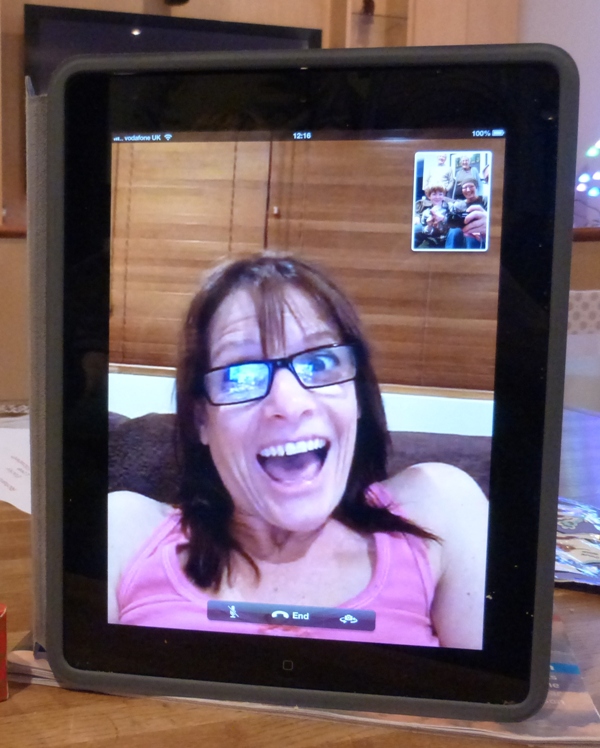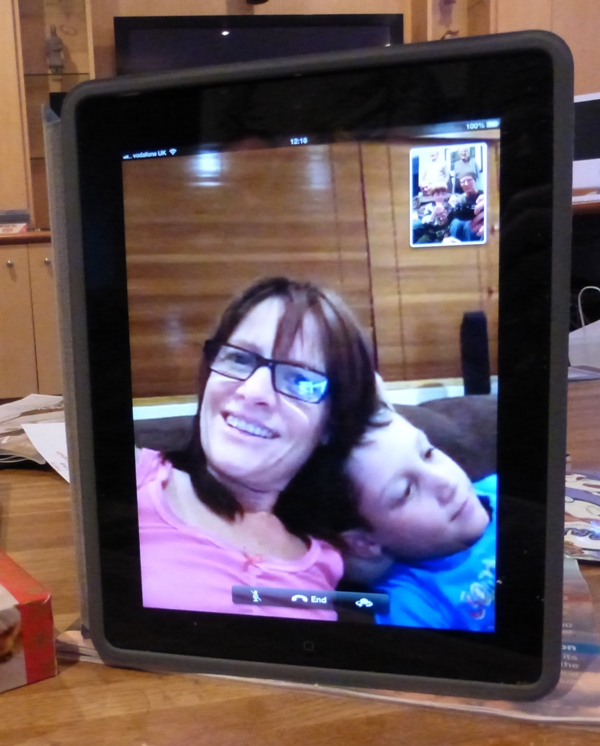 Two FaceTime sessions with Lou, Neil and Euan in Oz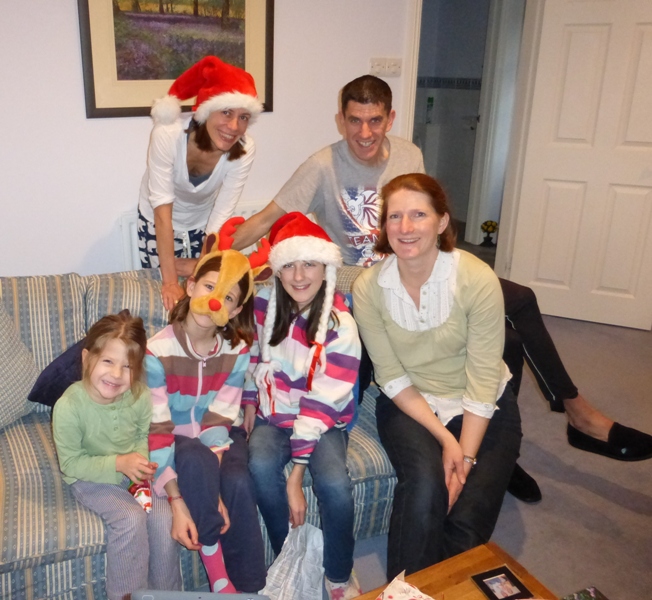 Laud's Facetiming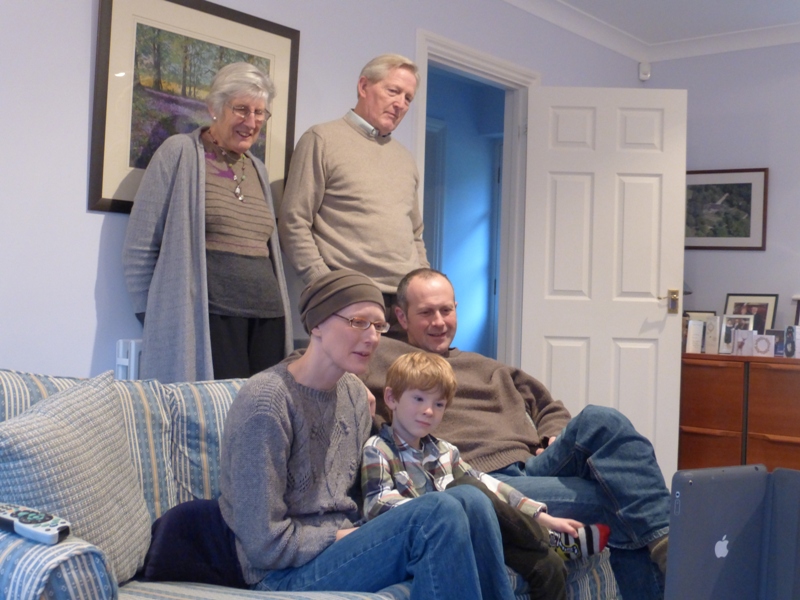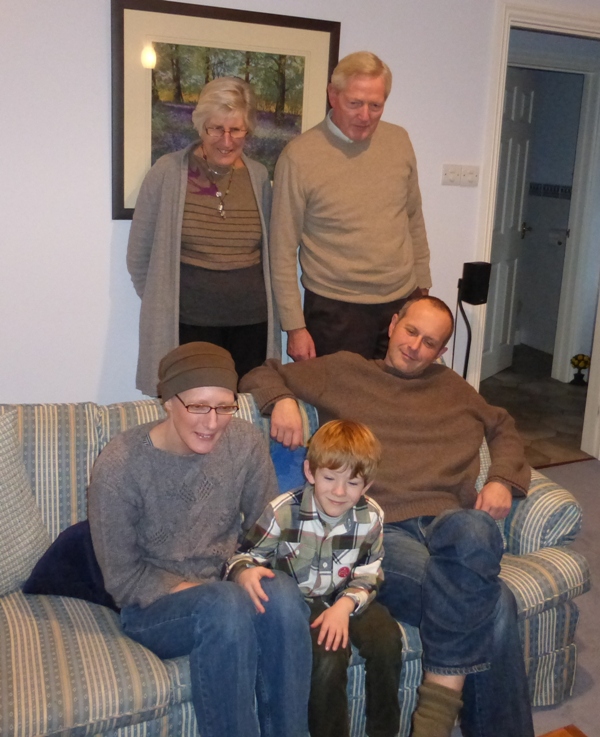 Tuckers FaceTiming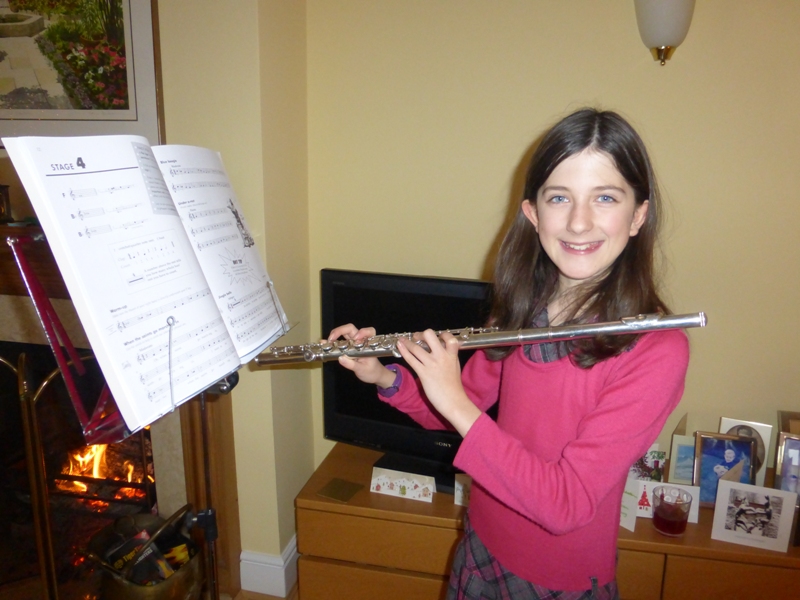 Emily on the flute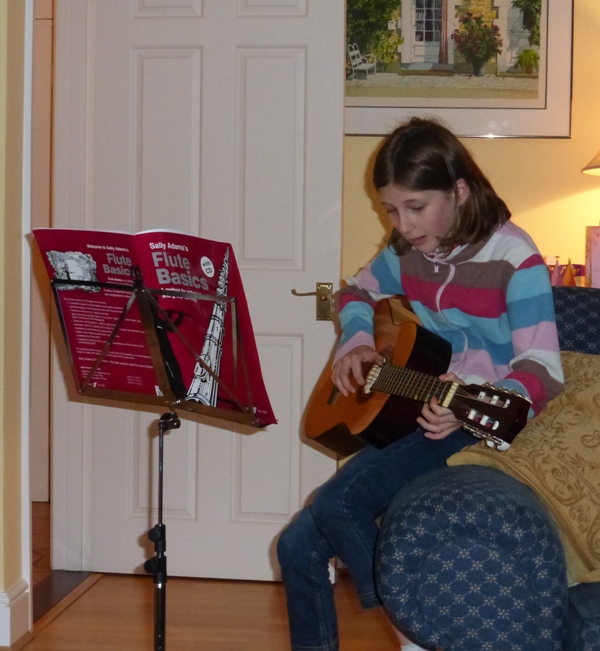 Katie on the guitar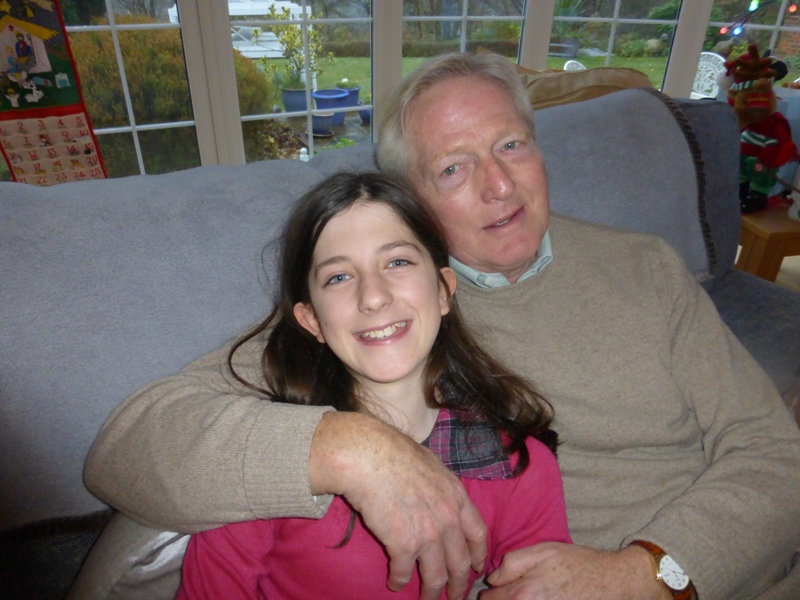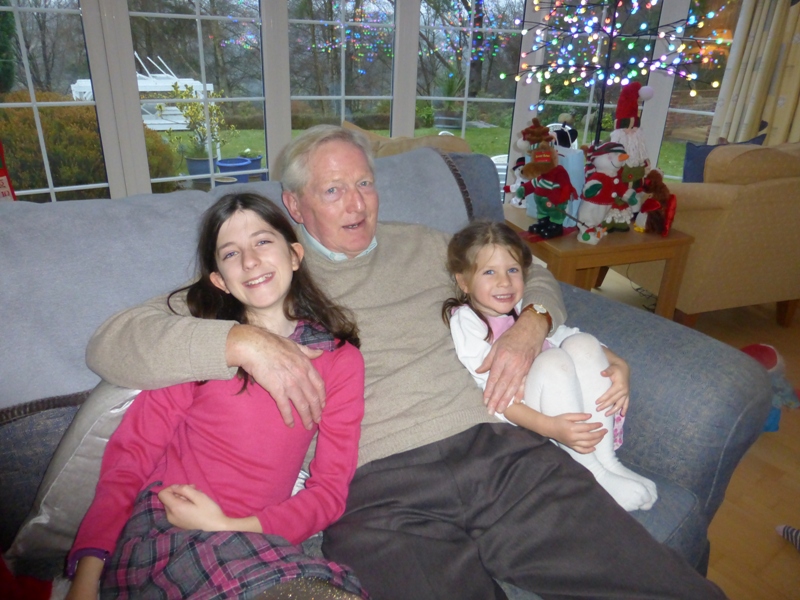 Emily & Megan with Grandad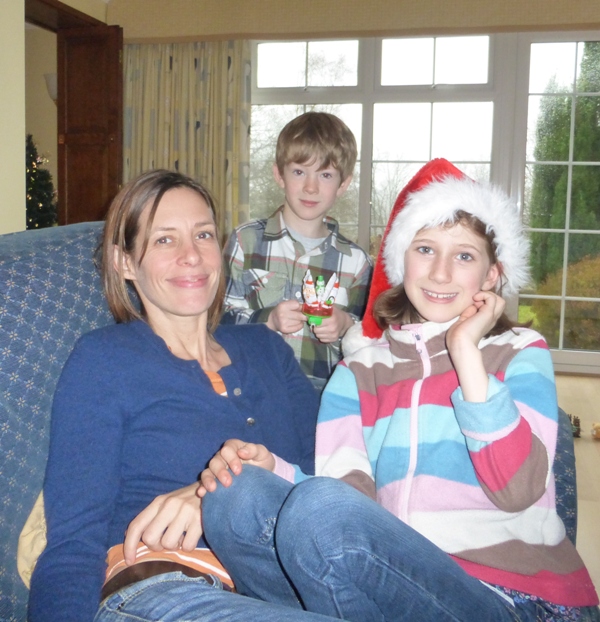 Sarah, Dylan & Katie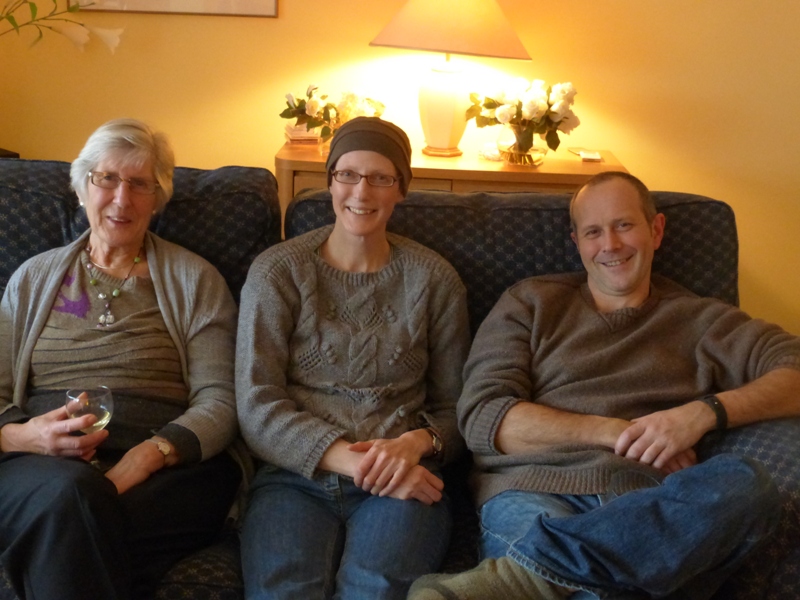 Carol, Sharon & Dave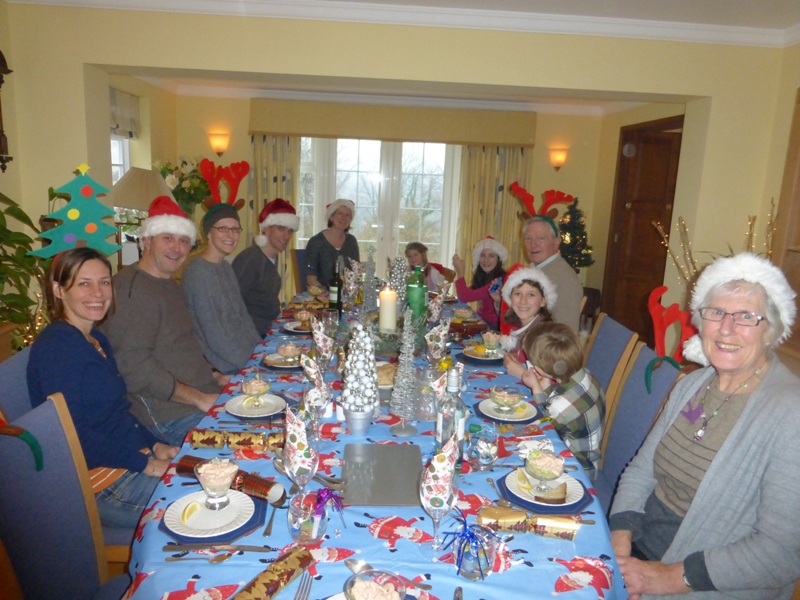 Lunch!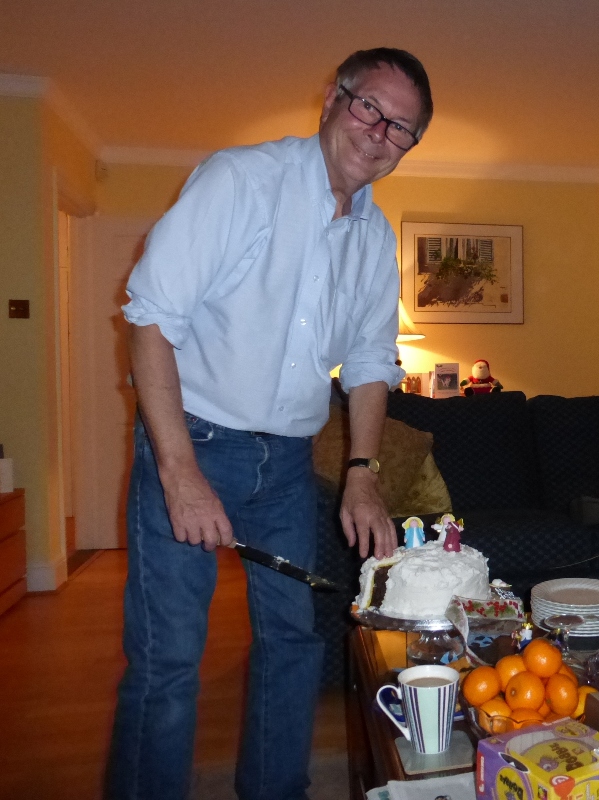 Cutting my Xmas cake