4th Nov 13 - Sailing
We bought Teddy a sailing lesson for his birthday. Frankie wanted to come too with Elizabeth. It was planned for last week - the day of THE STORM. Fortunately today was sunny but a bit cold and windy.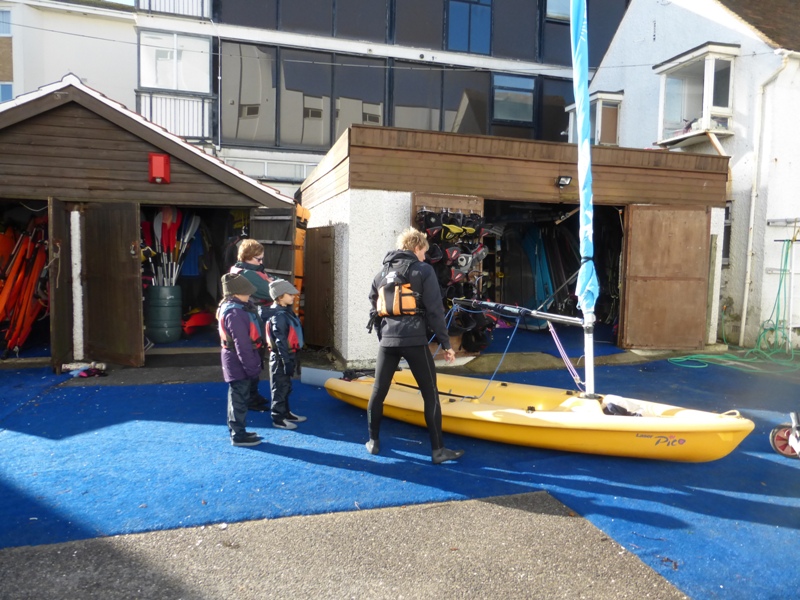 Started with a 'naming of parts' session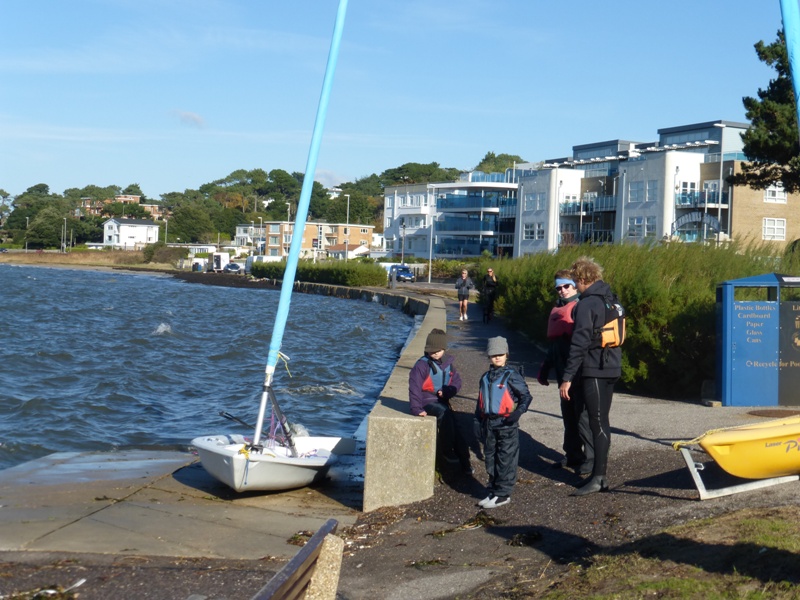 Preparing to get on board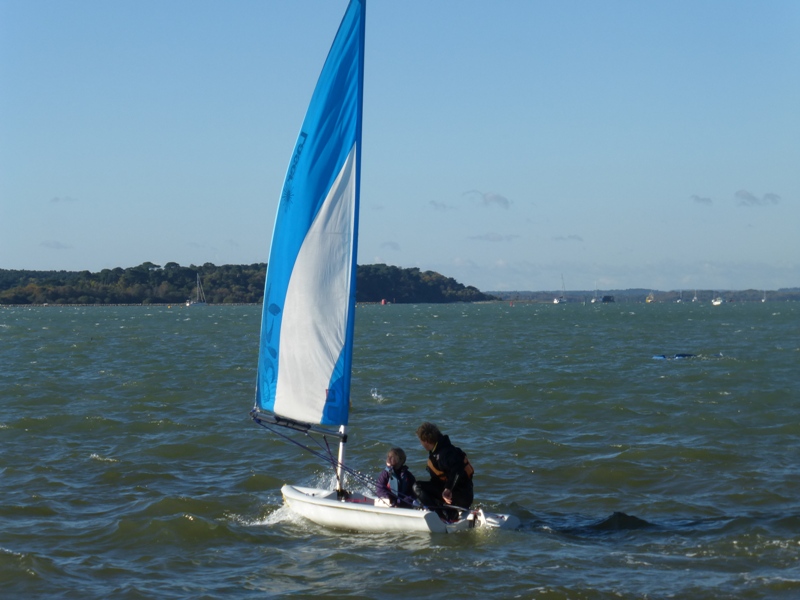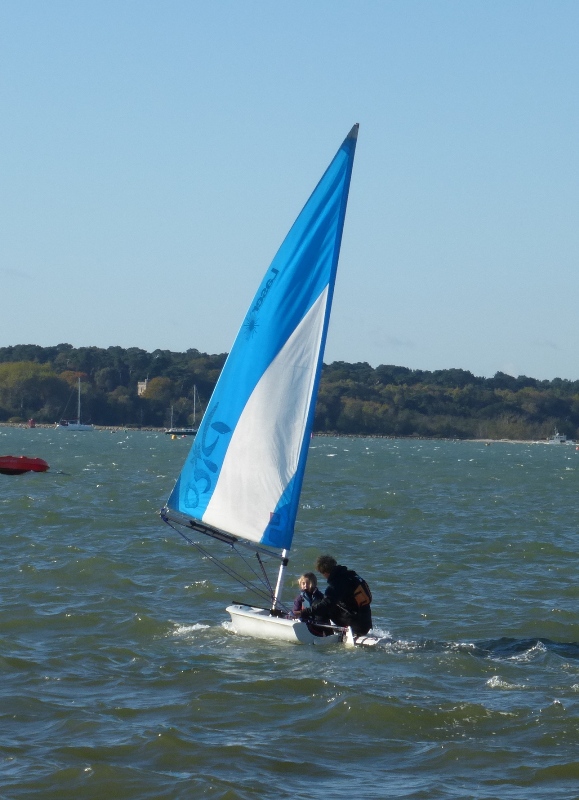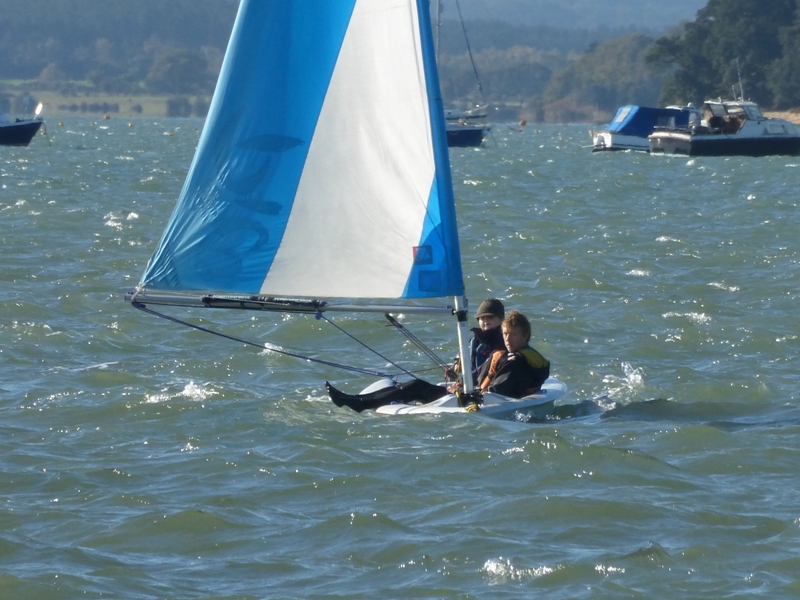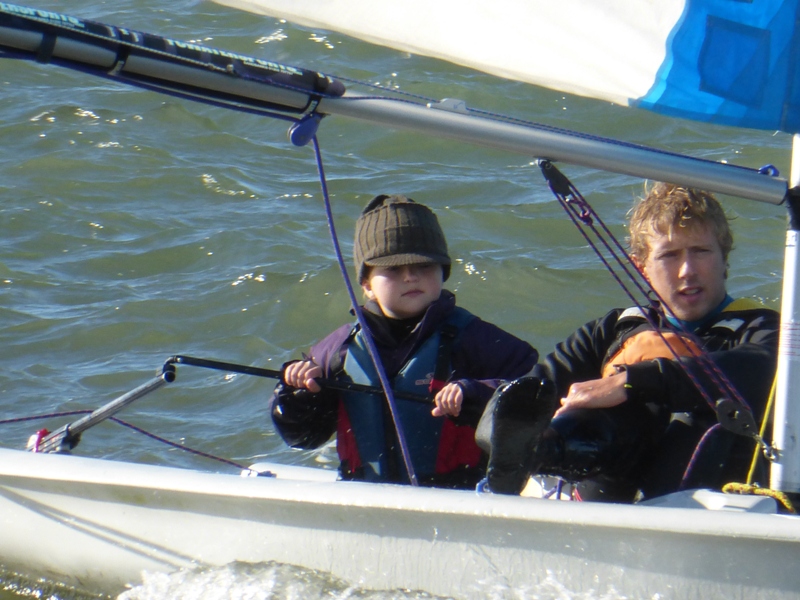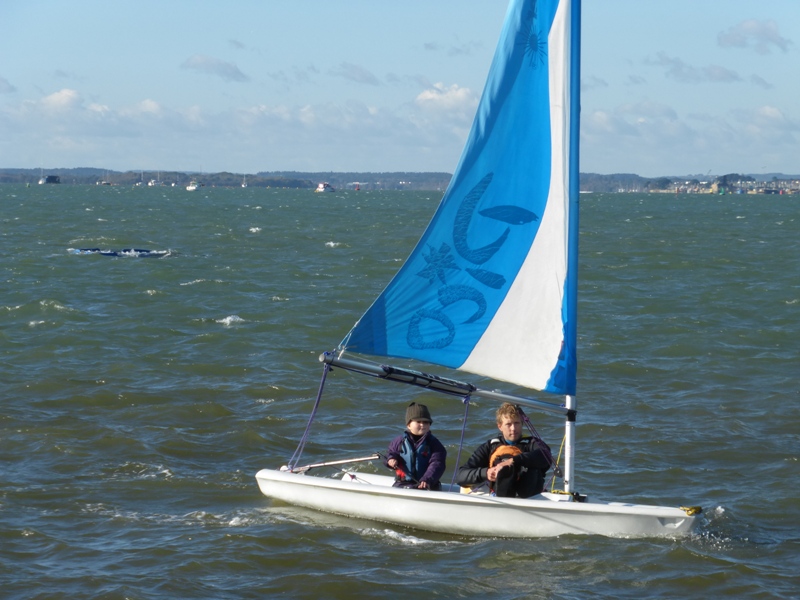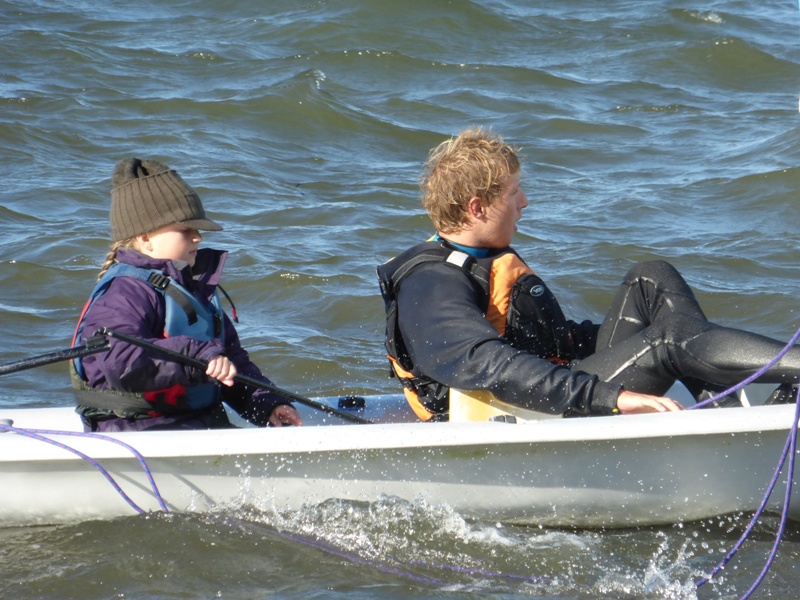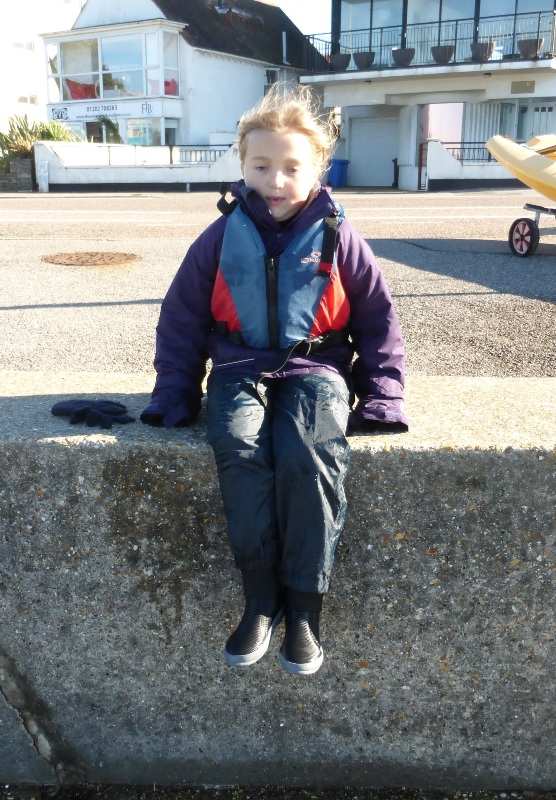 Frankie and Dave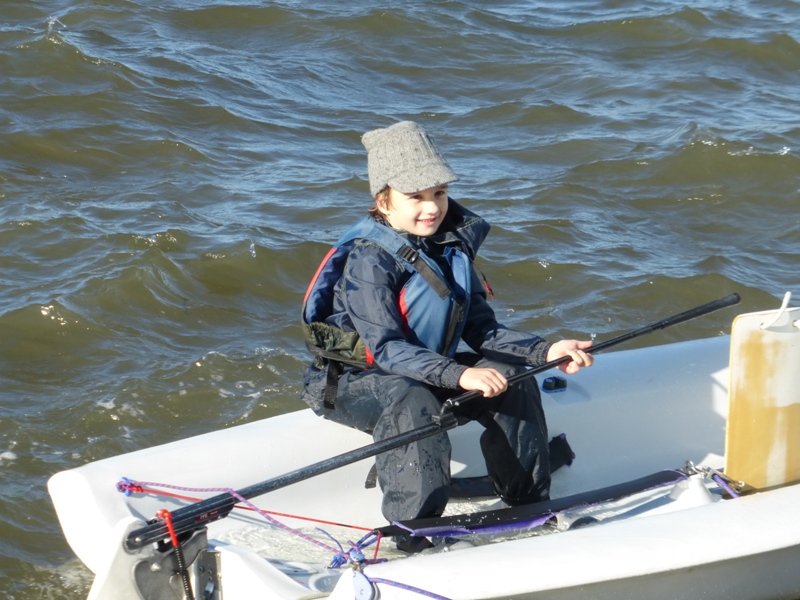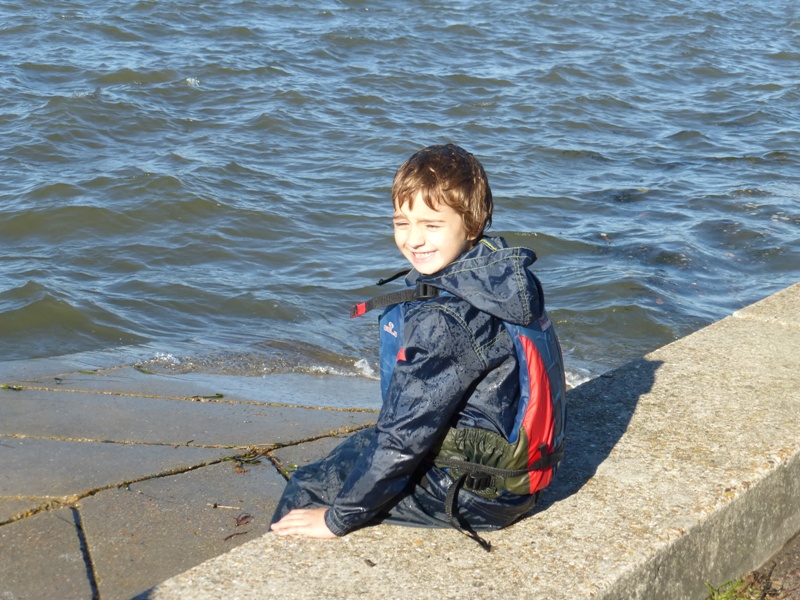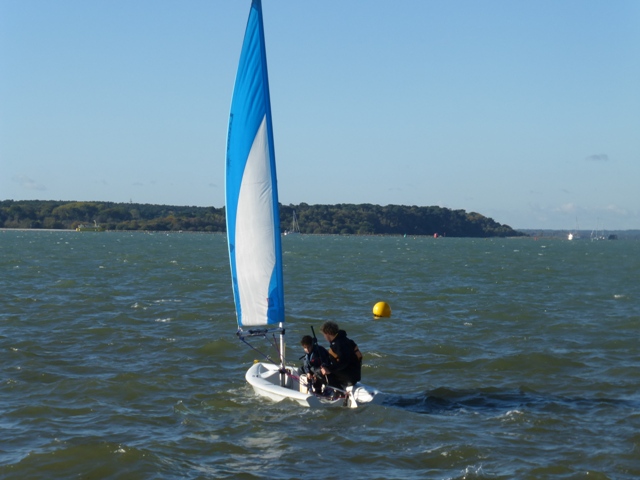 Teddy off with Dave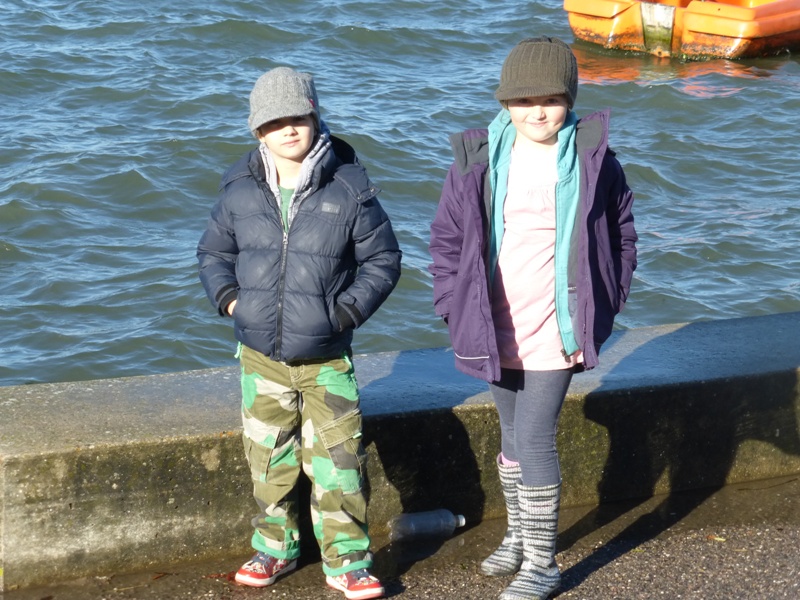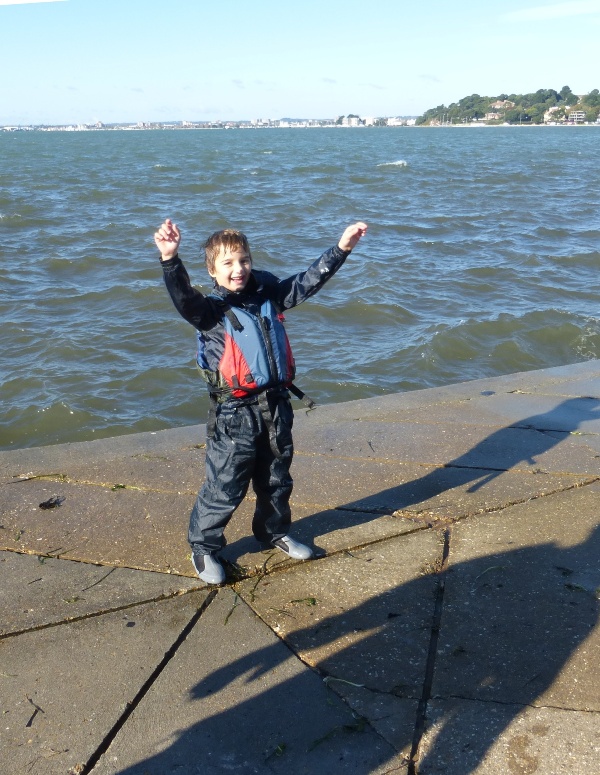 Teddy said it was his best birthday present.