8th-9th Aug 13 - Frankie, Teddy and Harry come for a sleepover.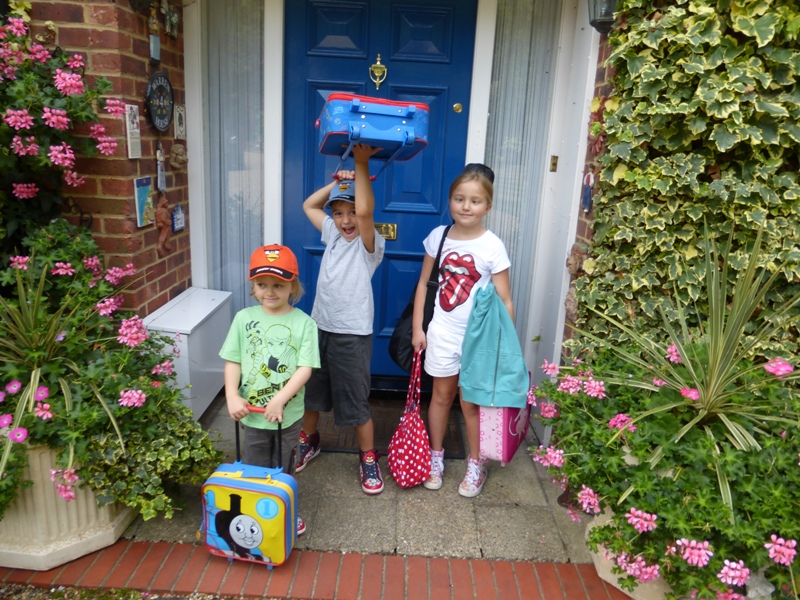 Arrival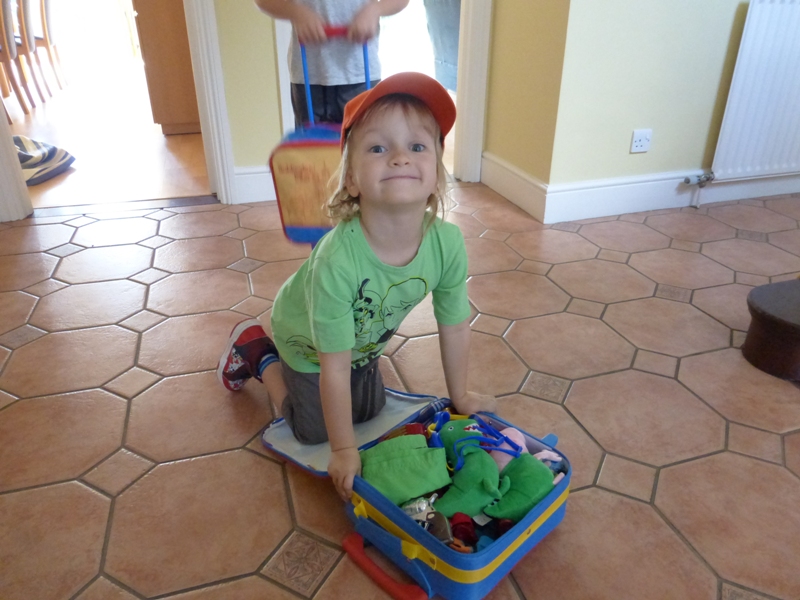 Harry's case contained just toys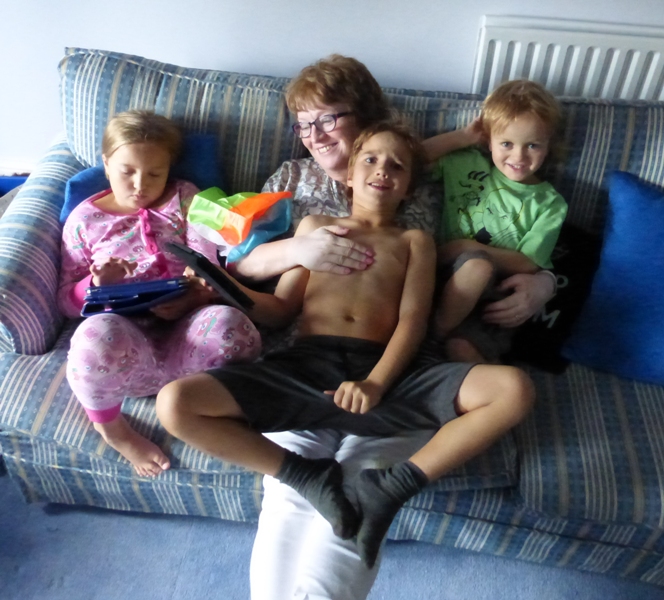 On the sofa with iBiz!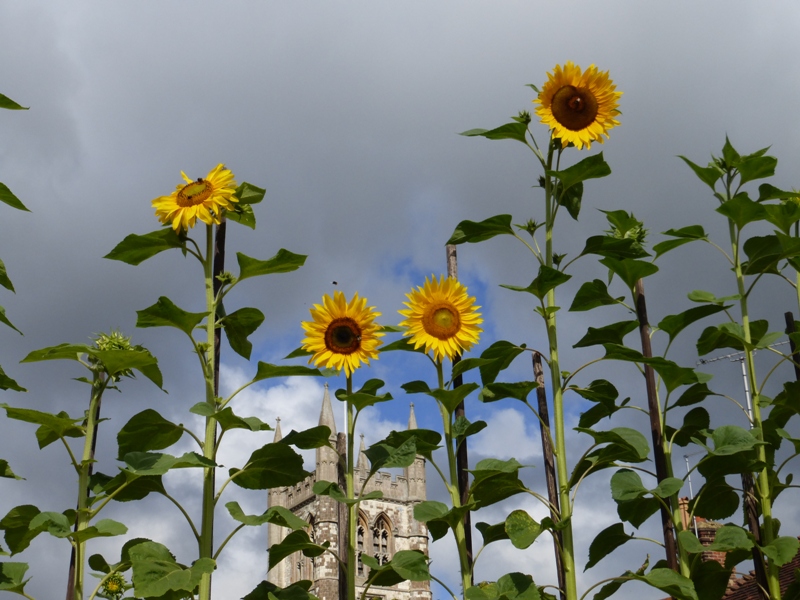 Sunflowers in Farnham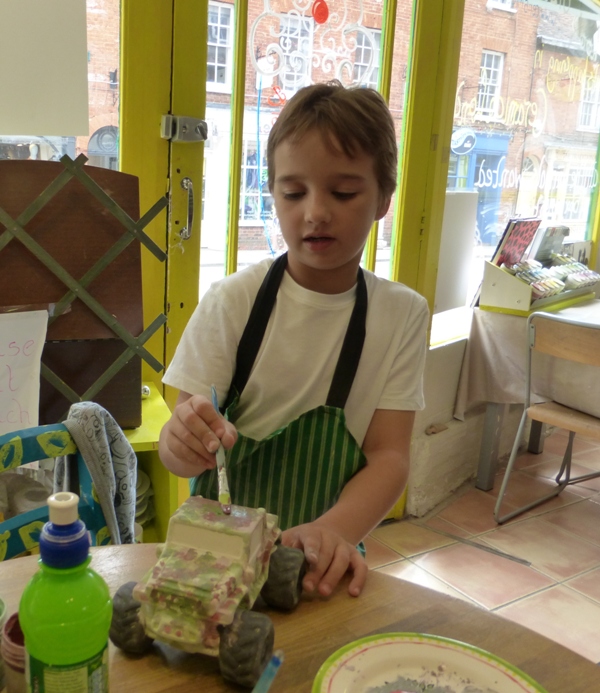 We did ceramics in Farnham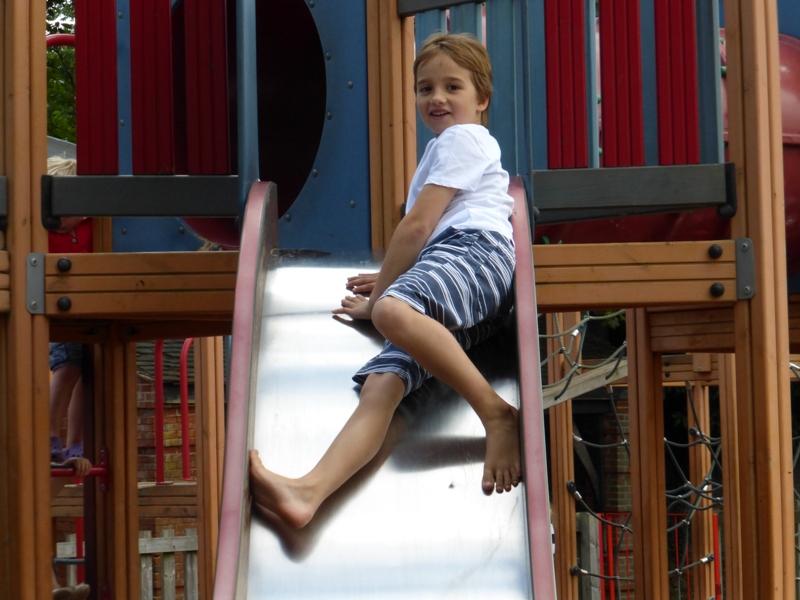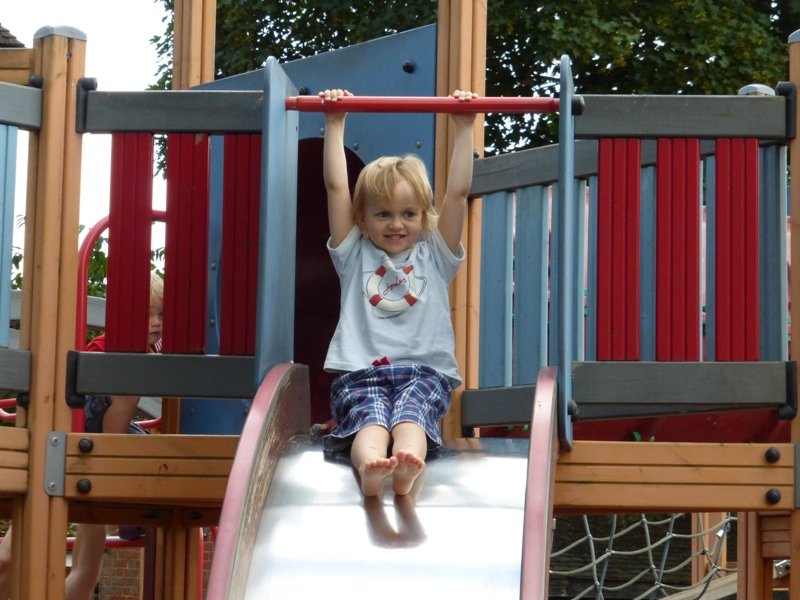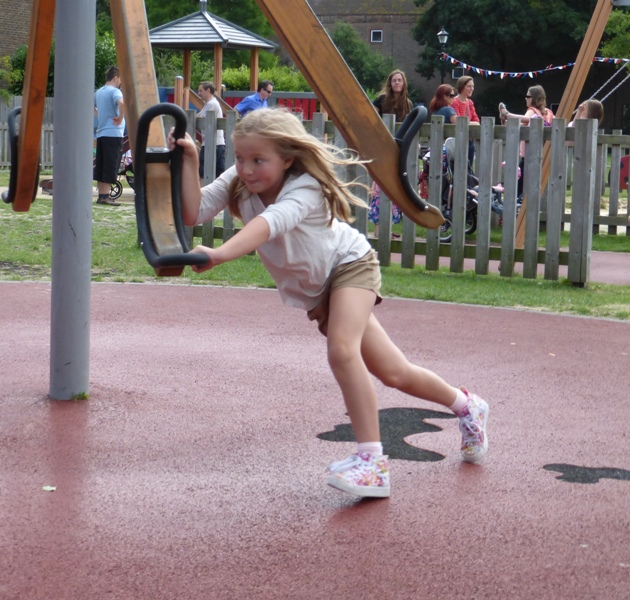 Then to the playground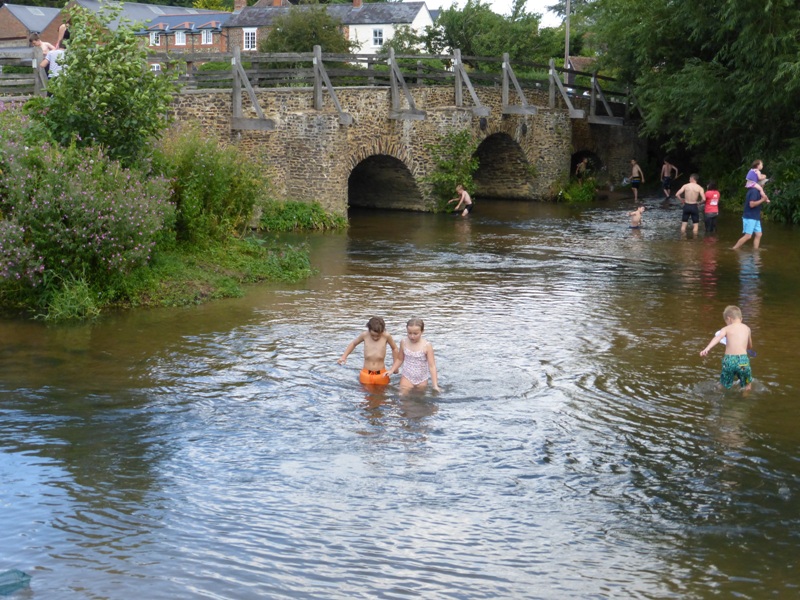 The bridge at Tilford. A paddling place for children for many centuries.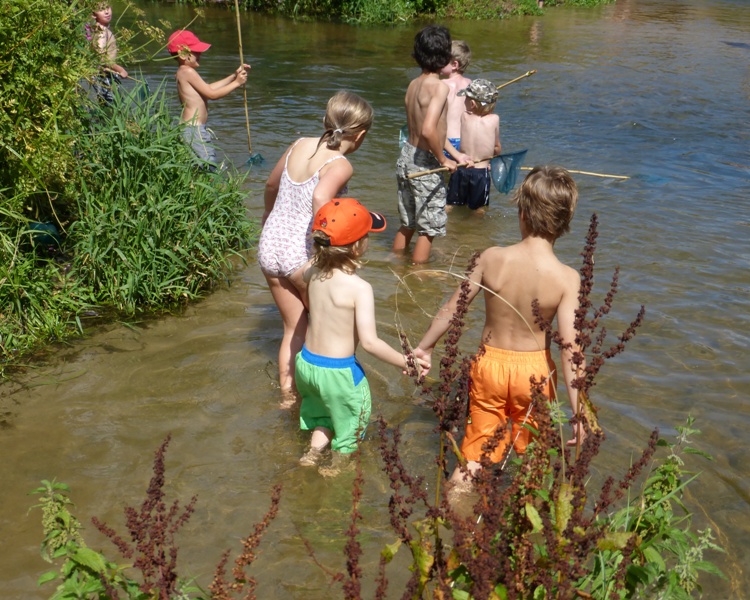 Love this picture of the three carefully helping themselves as they enter the cold River Wey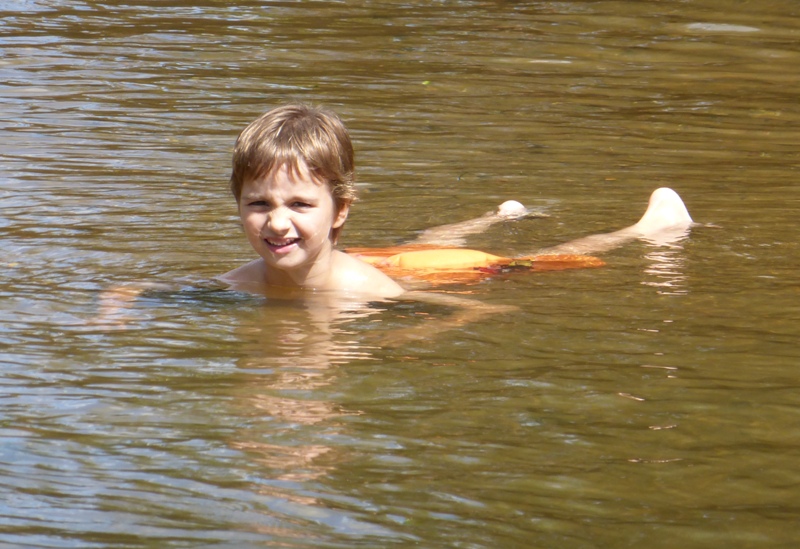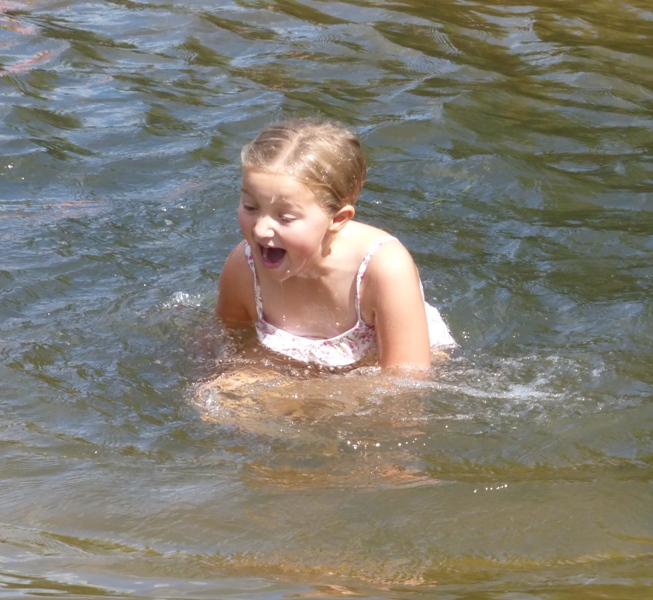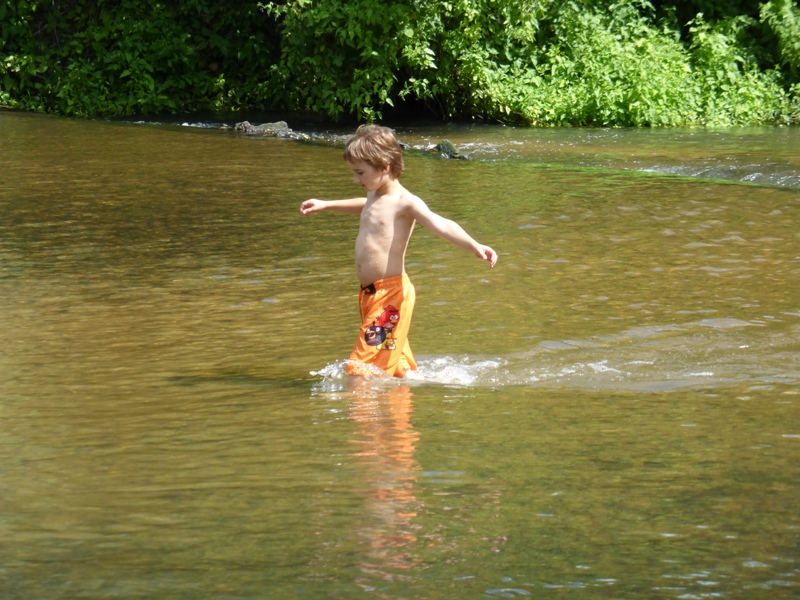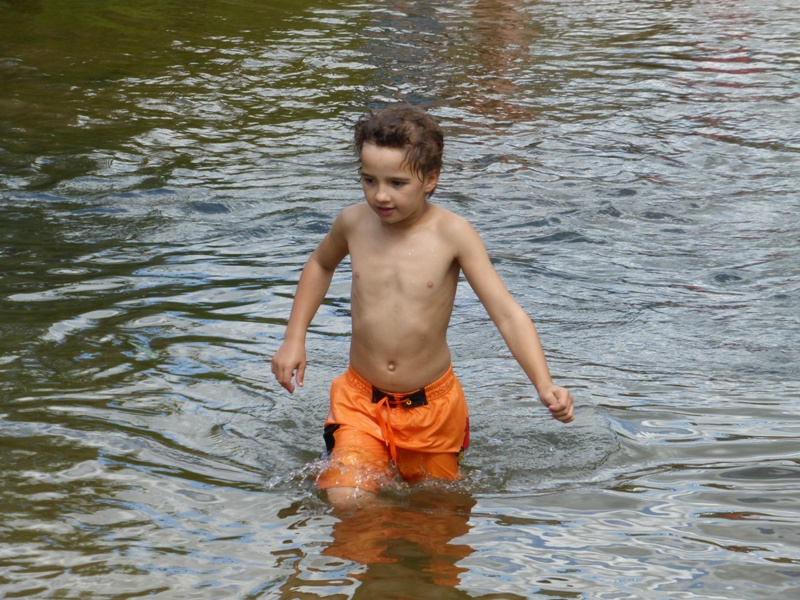 It was cold too!