19th June 13 - Rethymnon - Crete
Flew out with the Devlins on 18th June. 3.00am start then flight delayed 2hrs. But all arrived safely by 4.00pm. Villa right on the beach and is 'just right'. Weather superb.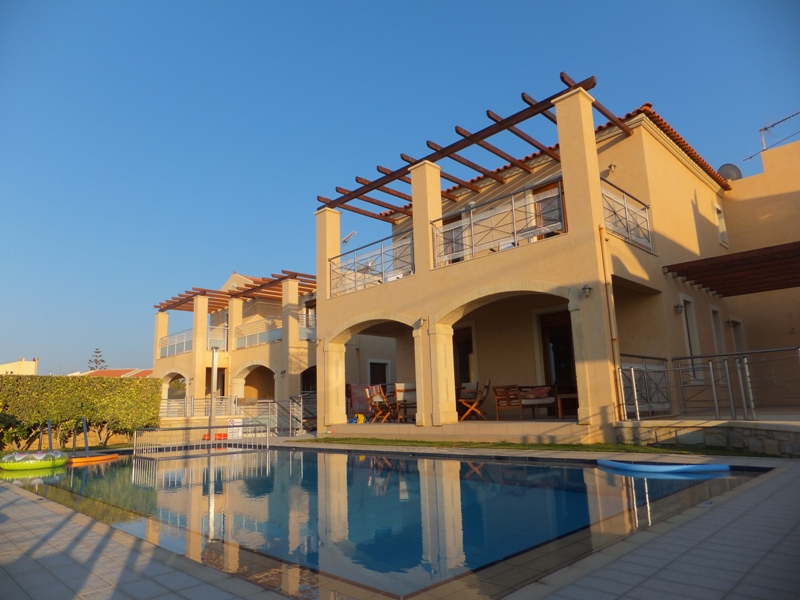 Villa on arrival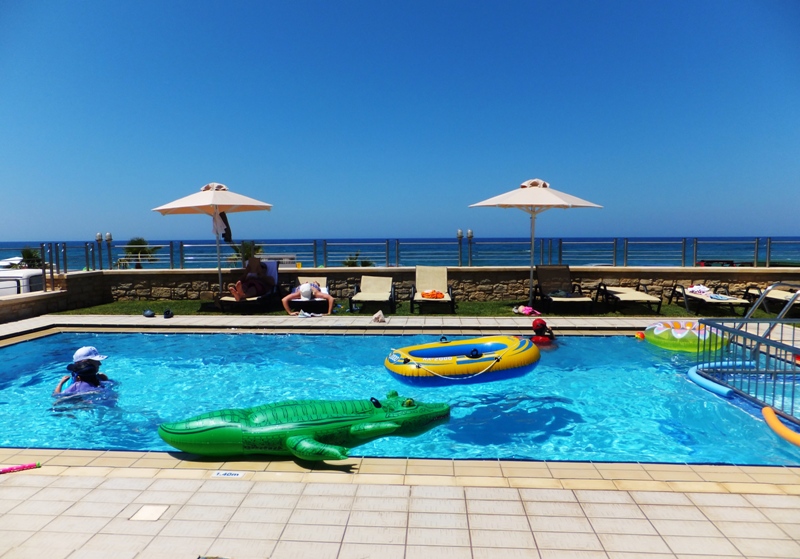 and after we'd filled it with inflatables! As you can see the villa is right on the beach.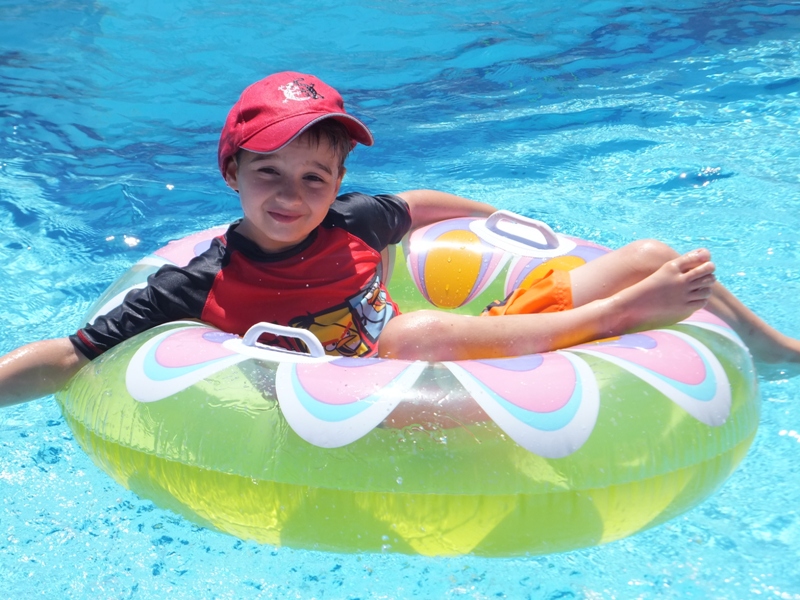 Teddy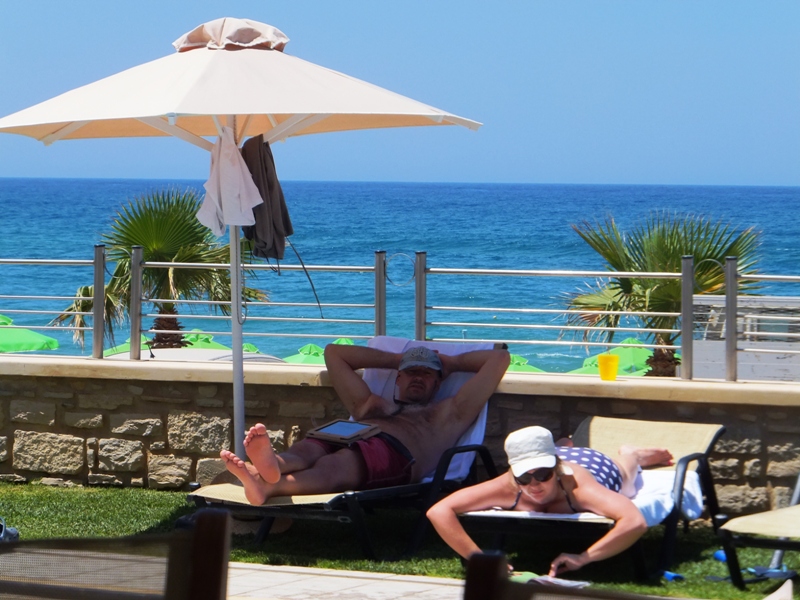 Sarah and Richard chillaxing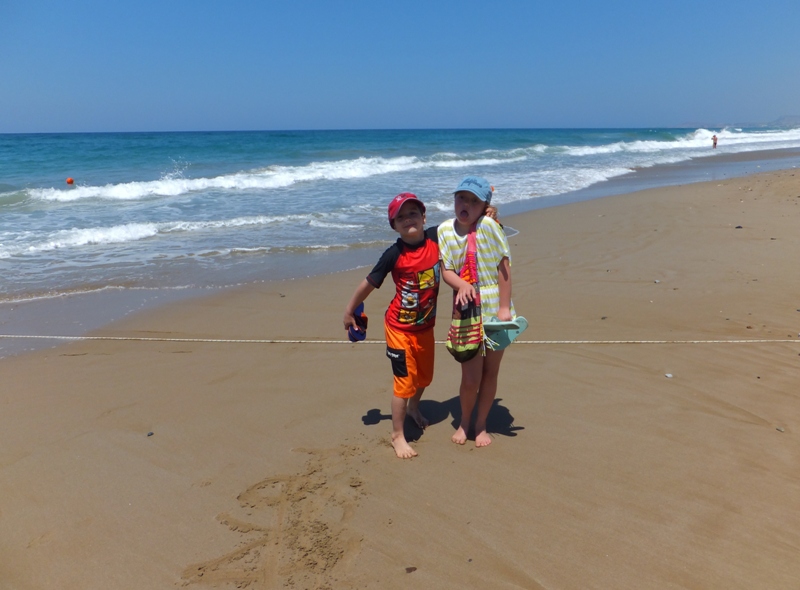 Teddy & Frankie on 'our' beach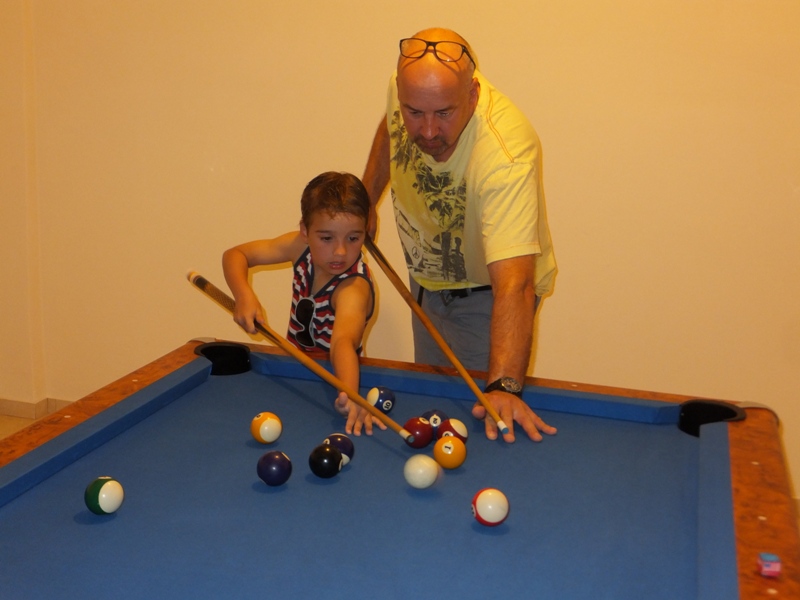 Villa has a games room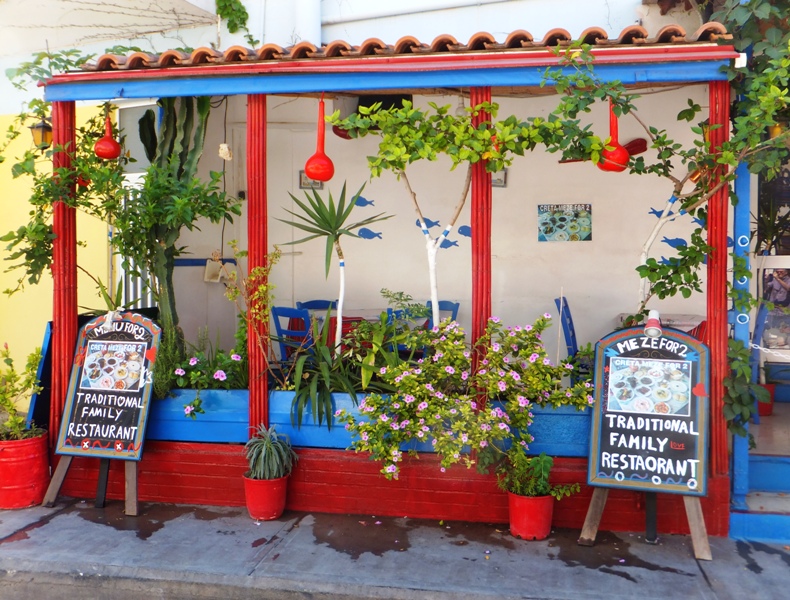 We are surrounded by little Greek Tavernas where we are made to feel very welcome (Well, they want us to come back!)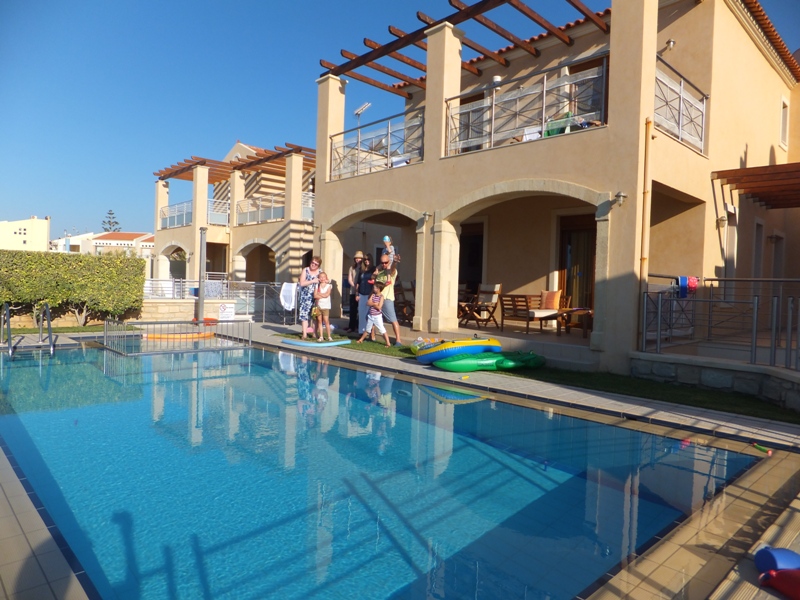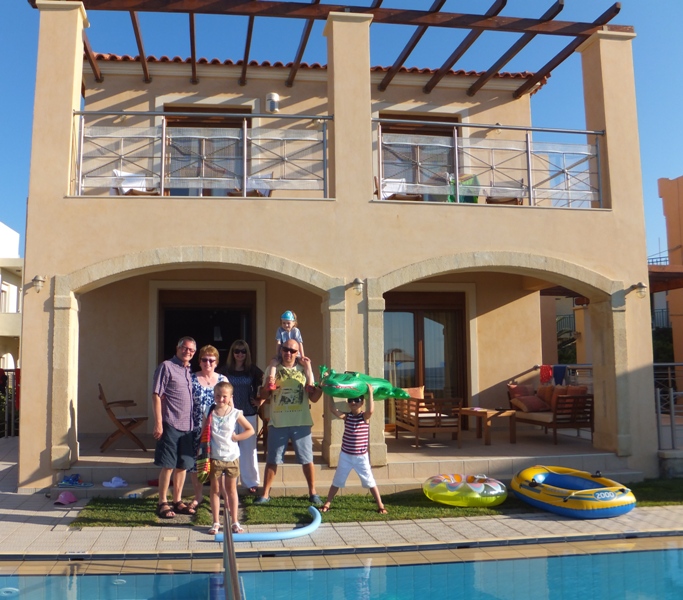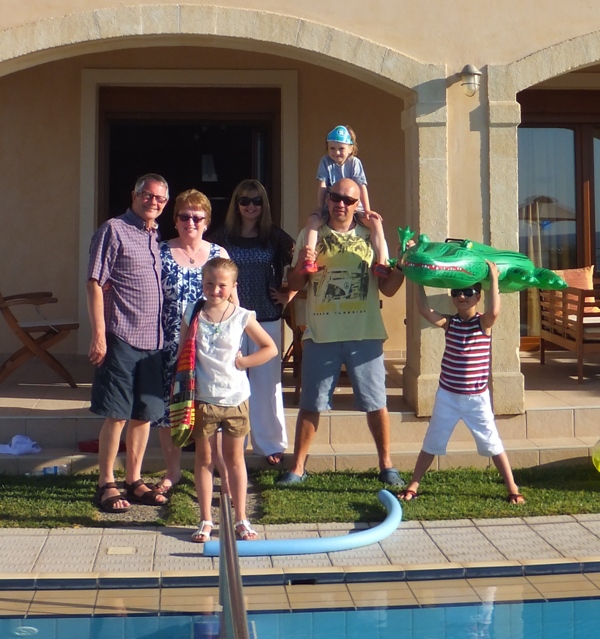 Off out to dinner.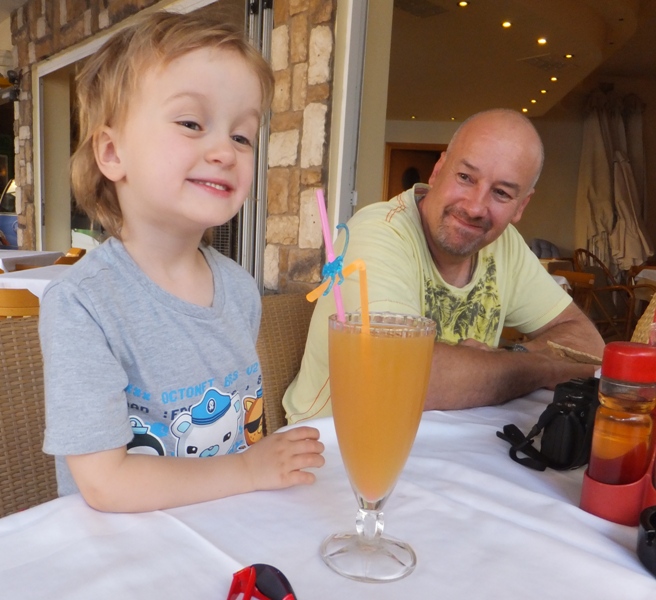 Harry has a cocktail...and an adoring Dad!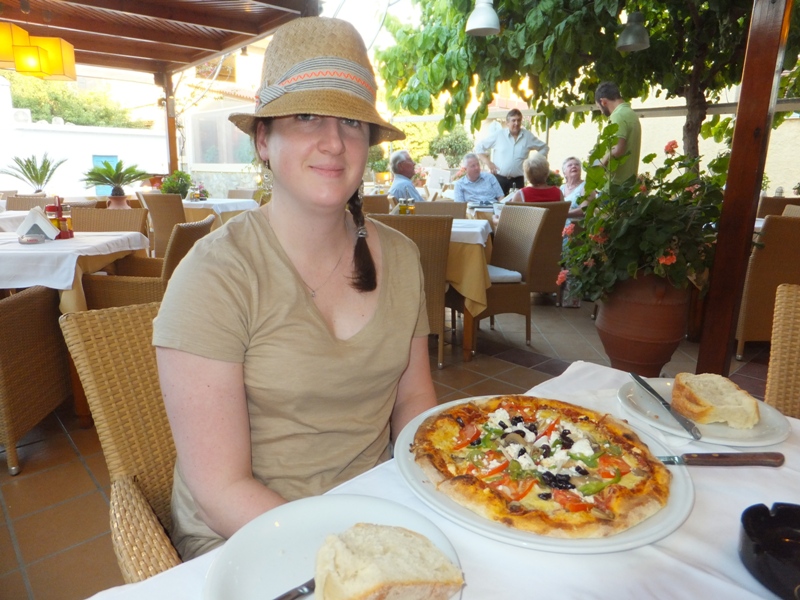 Nat Nat has a pizza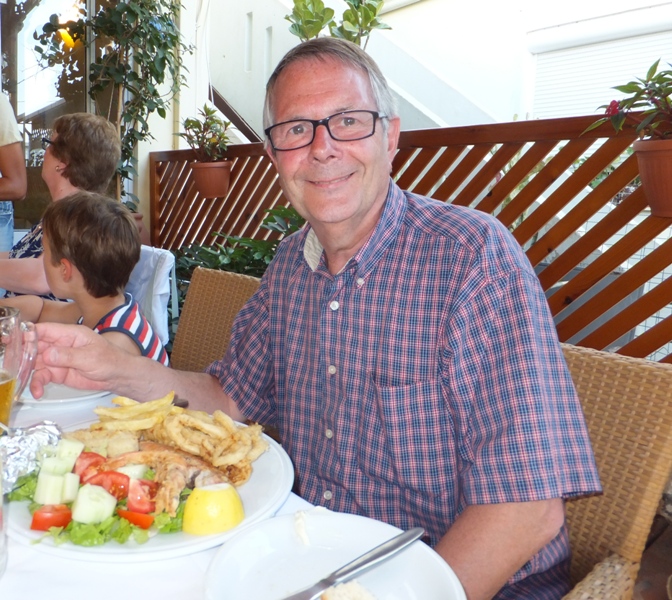 Mixed fishes for me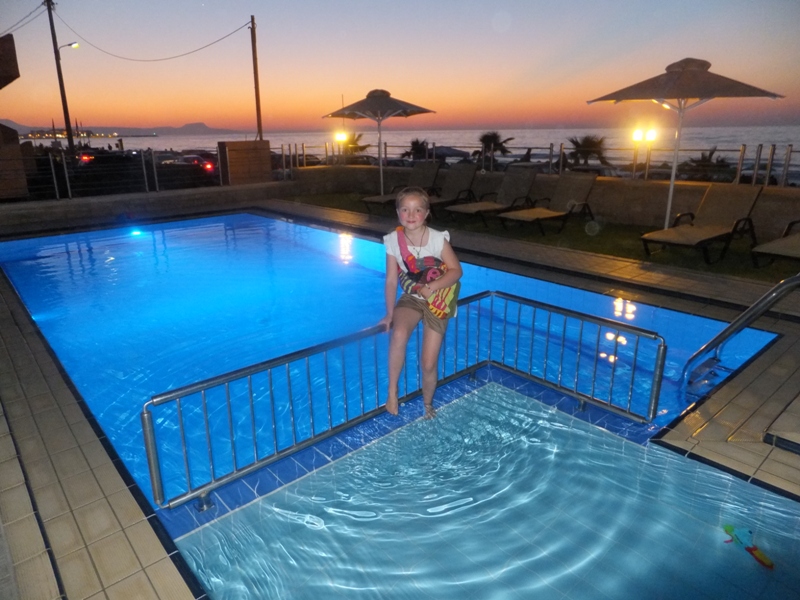 Sunset as we returned.