8th June 13 - Colonel's Parade
We were asked by the Prince's Trust to 'host' a reception for Patrons at the Colonel's Parade. This is the dress rehearsal for the Trooping of the Colour. HRH Prince Charles took the salute. We watched it all from the window of Wellington's room of the Major General's Officei n the 'arch' of Horseguards.
It was a wonderful sunny day. The event was fabulous. We British do pageantry so well!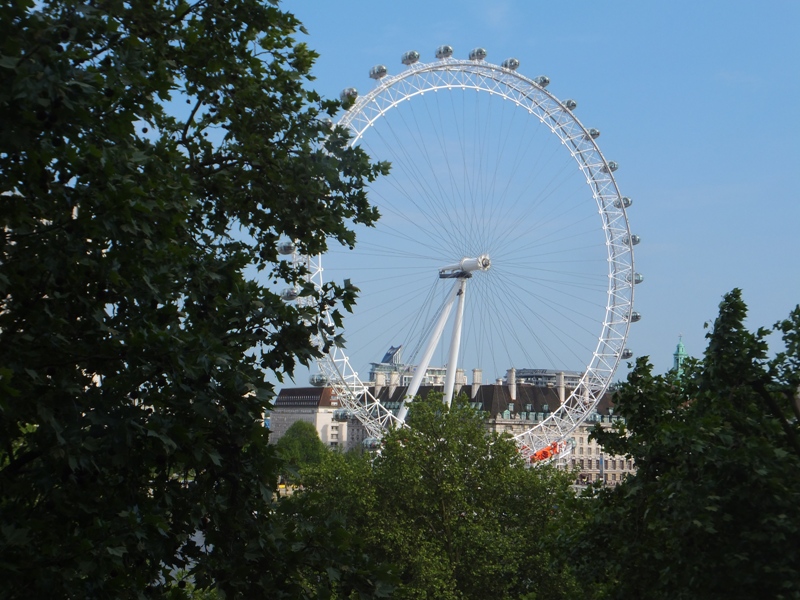 As we were going to an ITC Dinner on Friday night, we decided to stay the night at the Royal Horseguards Hotel. V good it was too! This was the view from our room.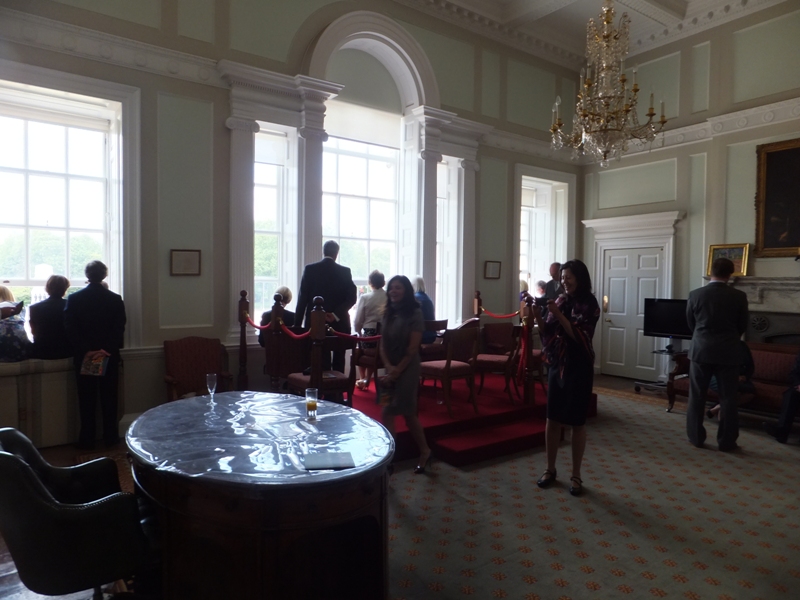 This is the Major General's Office. It has the Duke of Wellington's original desk and his death mask. It was also the office of the Grand Old Duke of York of 'He marched them up to the top of the hill and marched them down again' fame. ... We watched from the same window used by the Royal Family. Indeed you can see that Elizabeth is in the same chair that, we are told, Kate will occupy next Saturday!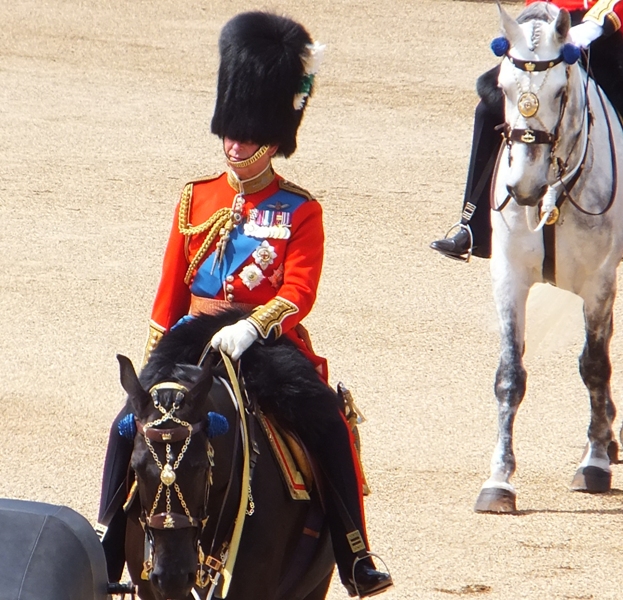 HRH Prince Charles arrives to take the salute.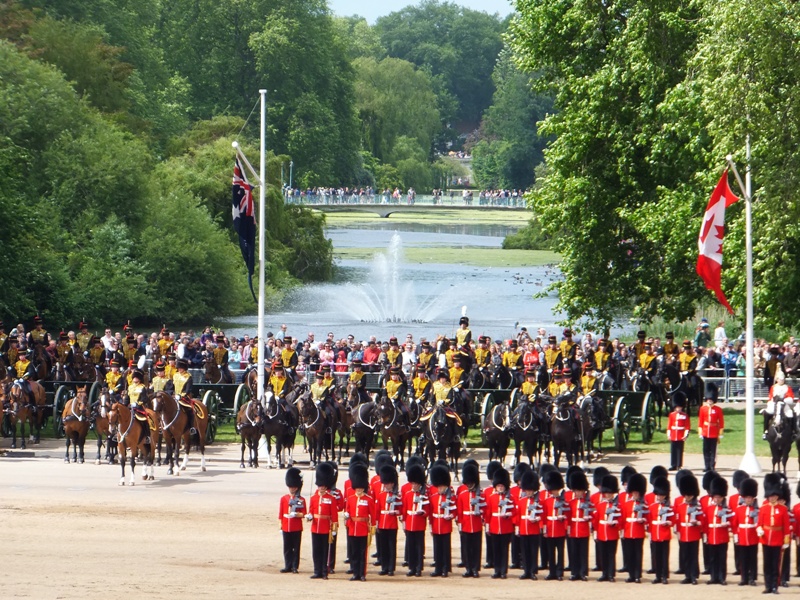 I love this photo with St James' Park and its fountain in the background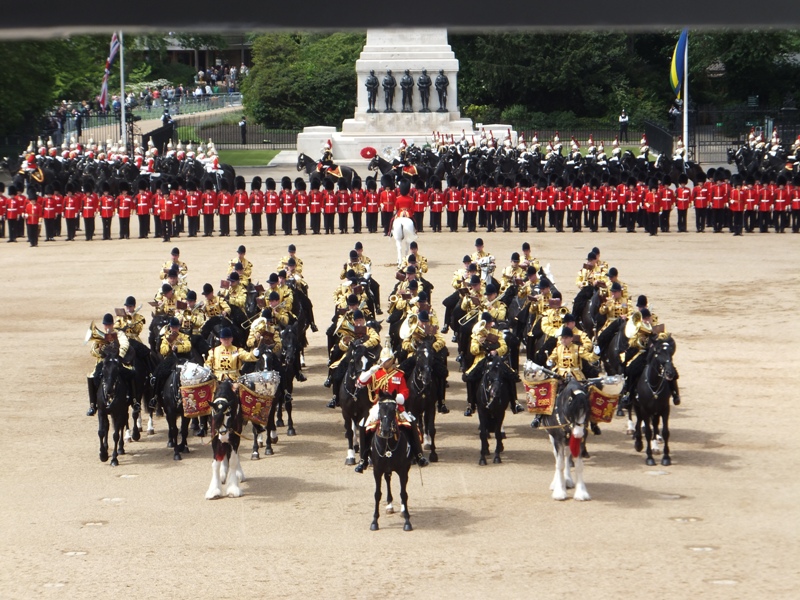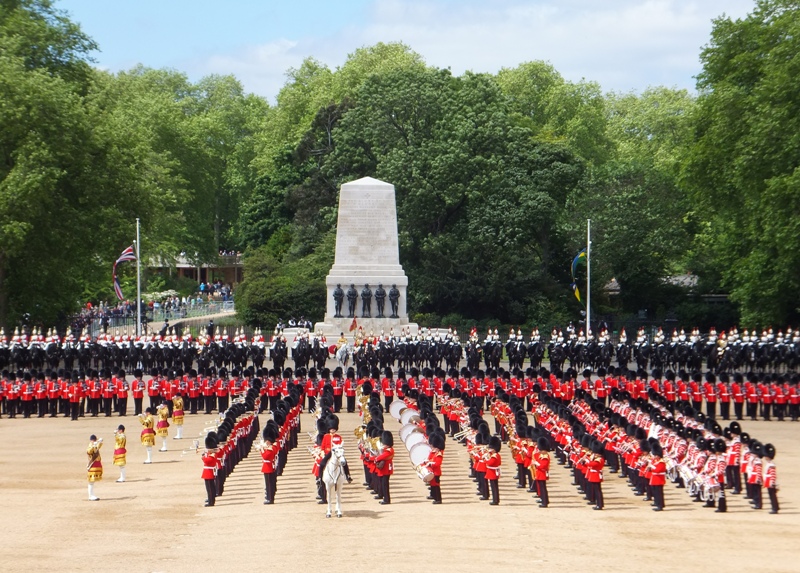 1500 soldiers and hundreds of horses take part. 240 in the Massed Band.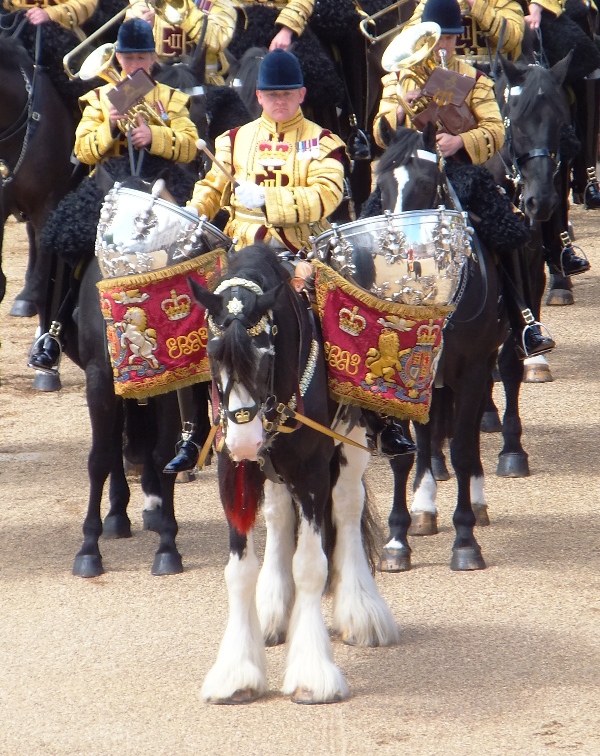 Loved the Drum Horse too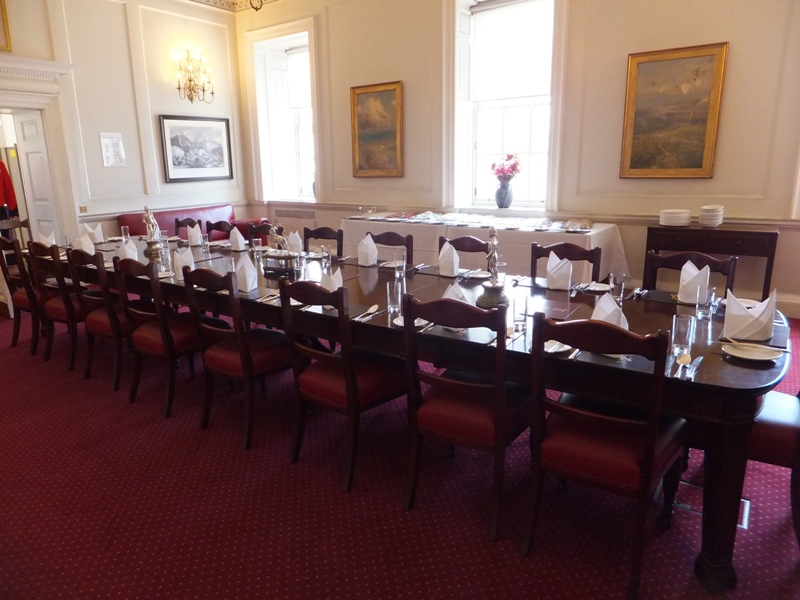 Lunch