25/26th May 13 - Devlins visit The Beach House
Bank Holiday? Britain? Sun? Surely not! But it was a fantastic sunny weekend - even better on Sunday. Had my shorts on and got sunburnt!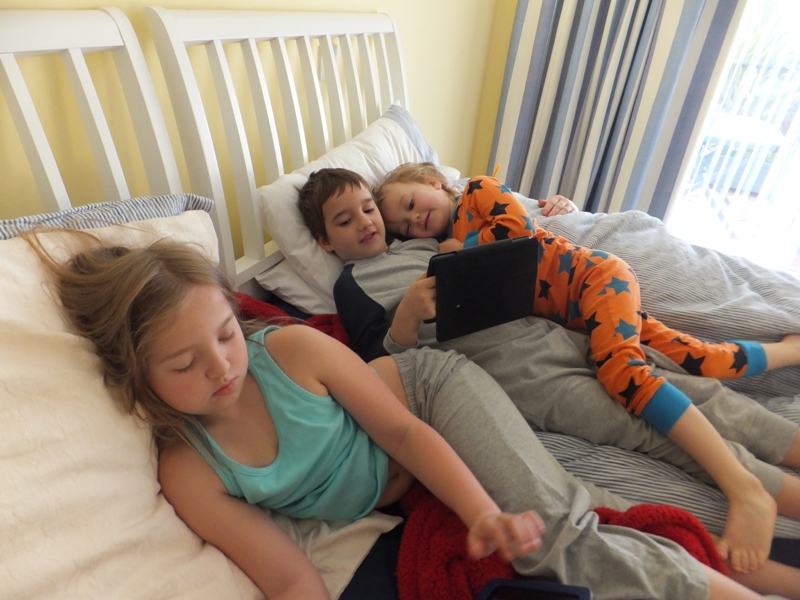 Of course, it all started at 5.45am when they all descended onto our bed. Elizabeth is buried in Little Ones!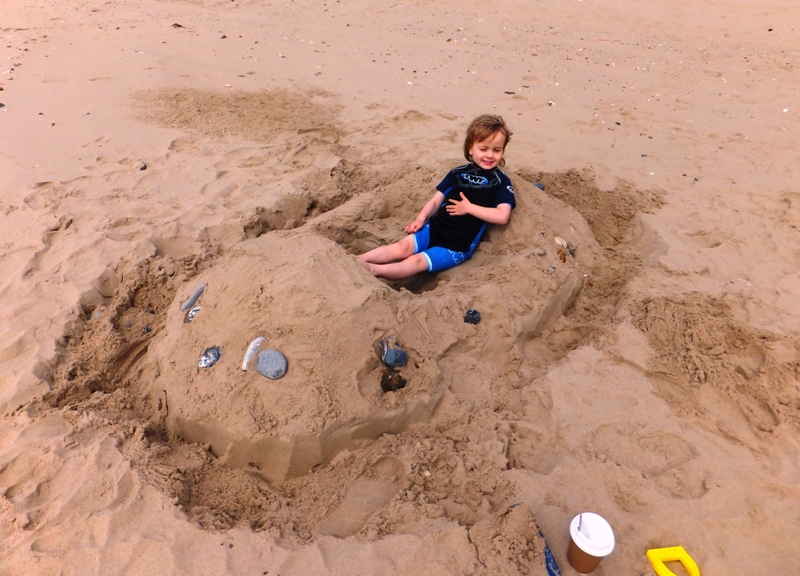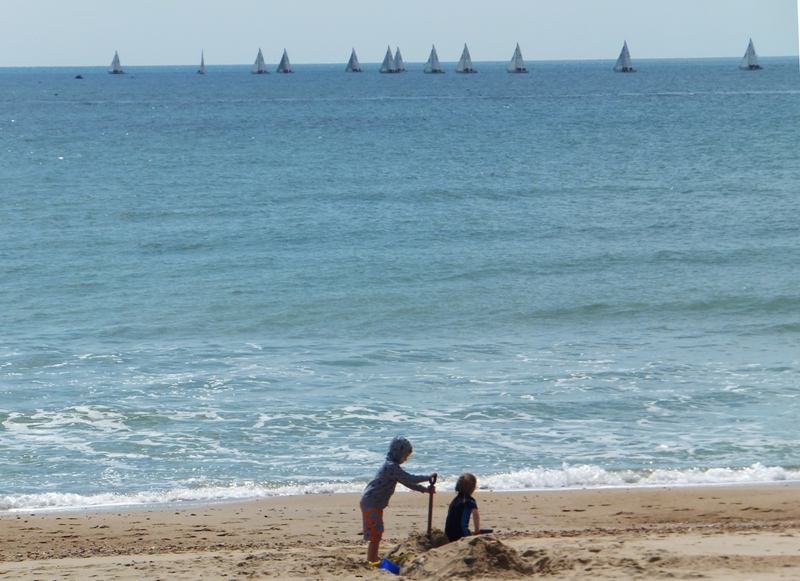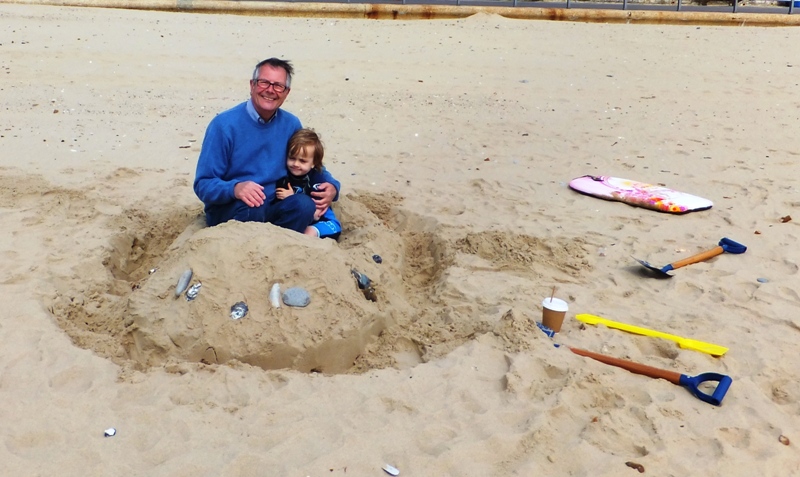 Harry wanted a car...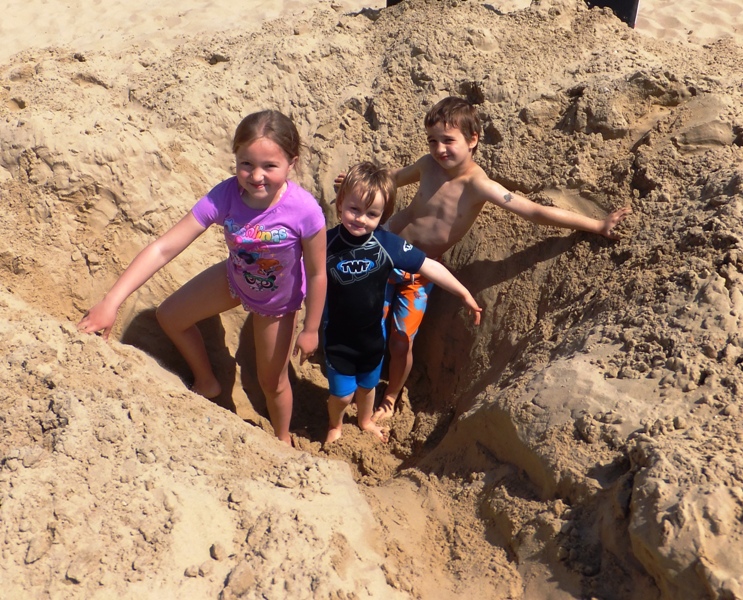 Teddy wanted a deep, deep hole!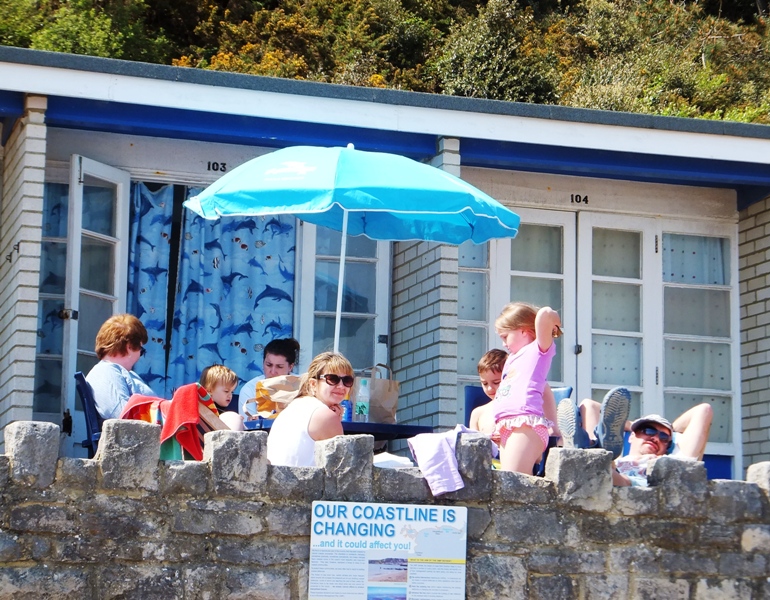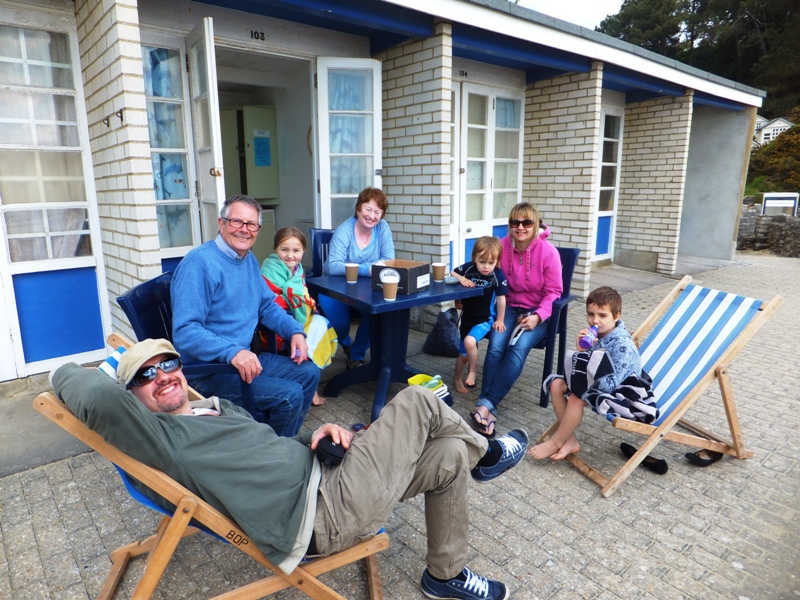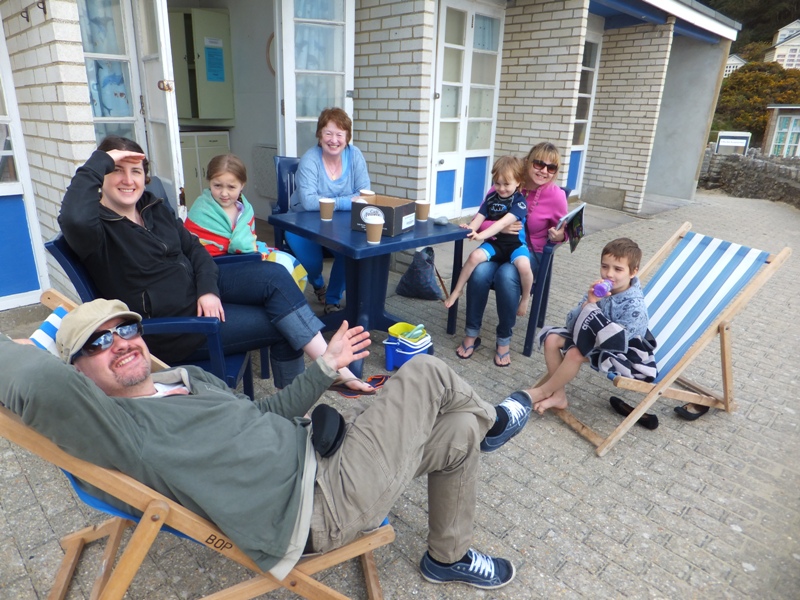 We hired a beach hut for the weekend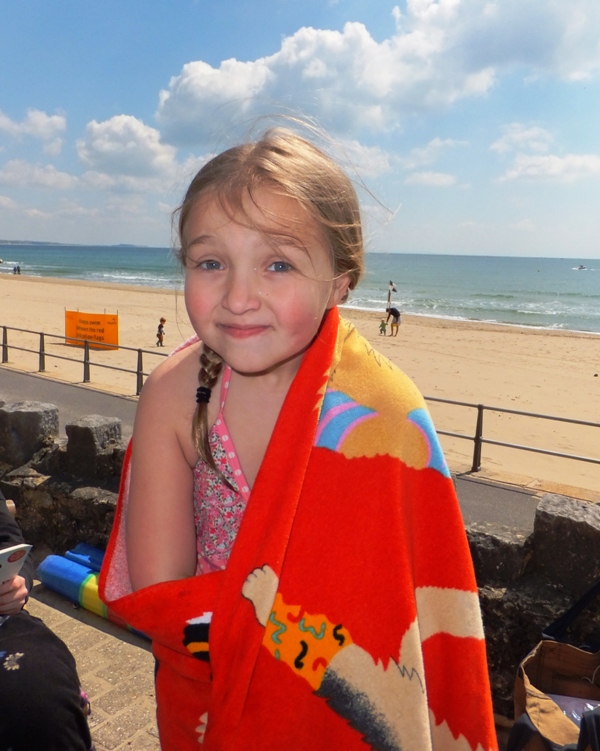 Frankie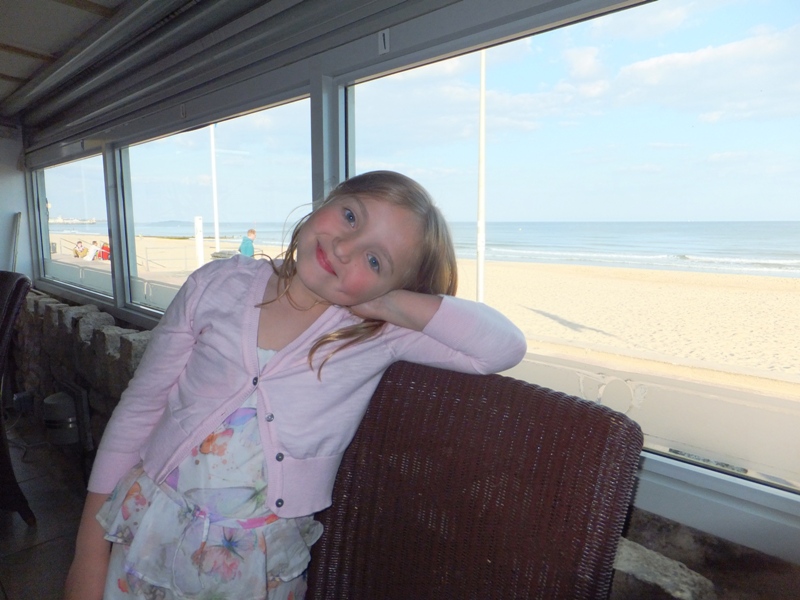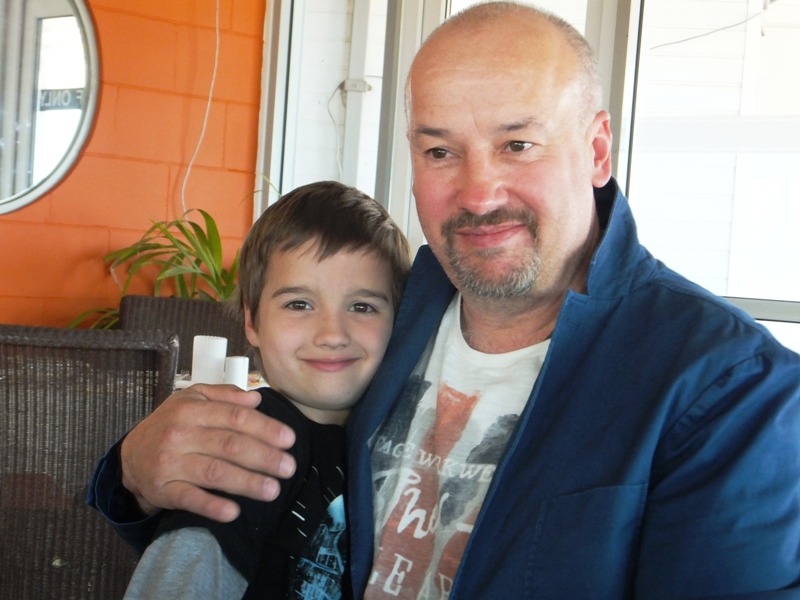 We went Vesuvios in Alum Chine for dinner. Really good! Lovely table right on the beach.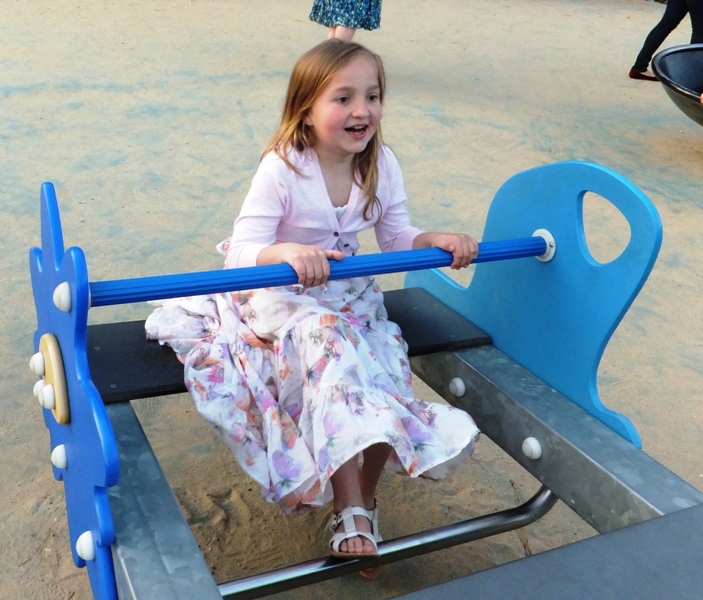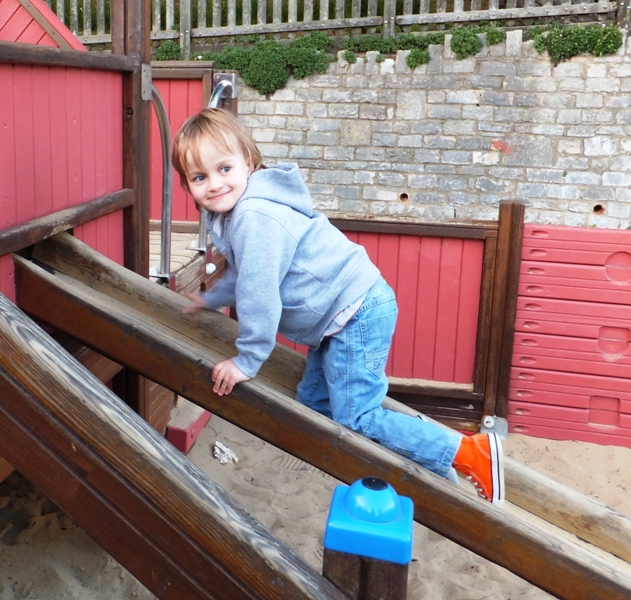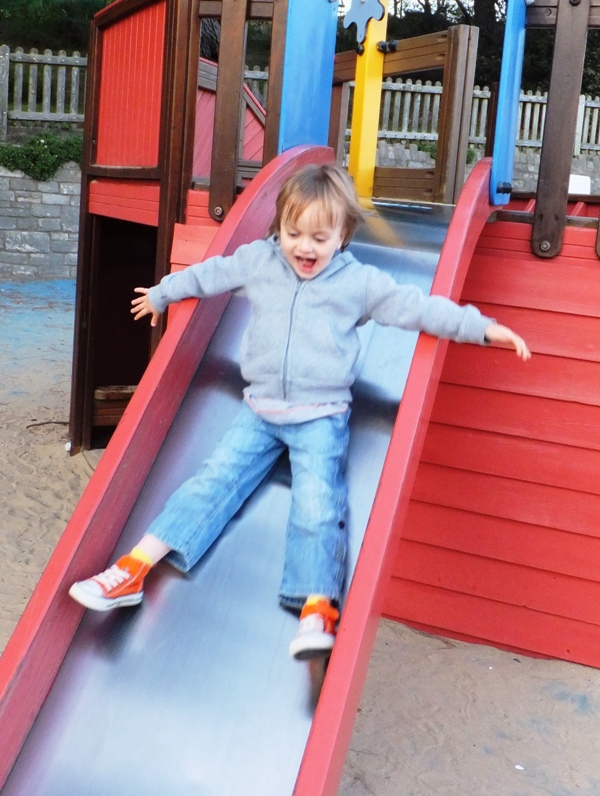 In the Alum Chine playground after dinner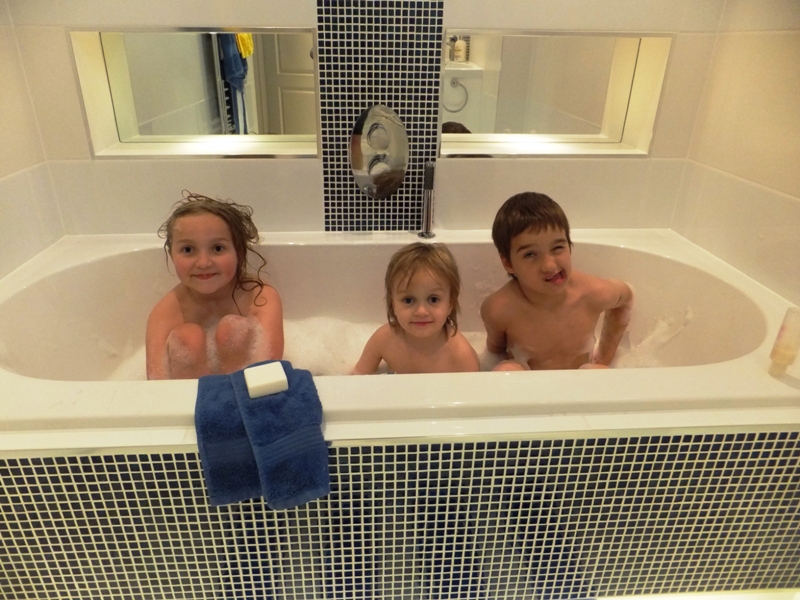 Ended in a group bath - in our new bathroom!