7th Apr 13 - Garden and visit to the West Green House Gardens
After all the awful weather we had sunshine this weekend. Albeit a bit cold.
Garden is coming to life but, as you can see, is a long way behind last year.
We visited West Green House Gardens. A National Trust property near Hartney Witney. Daffs were lovely.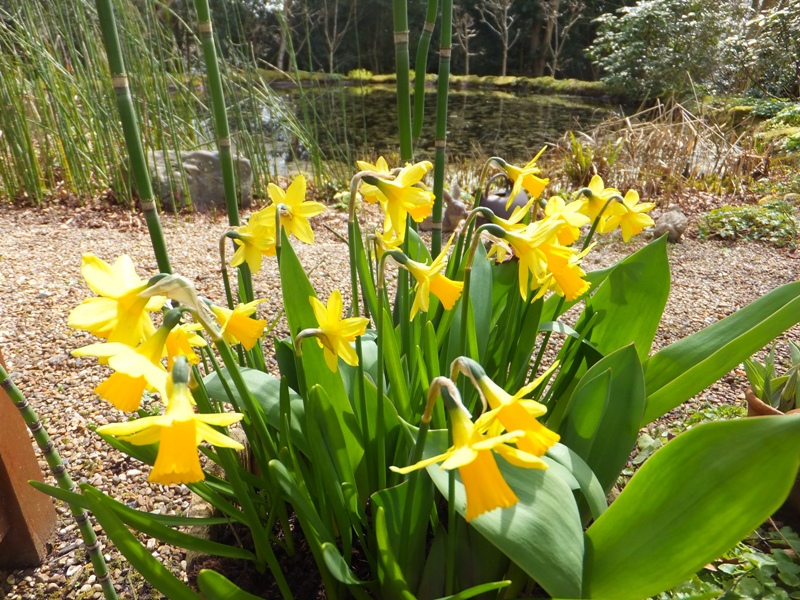 Daffs by my pond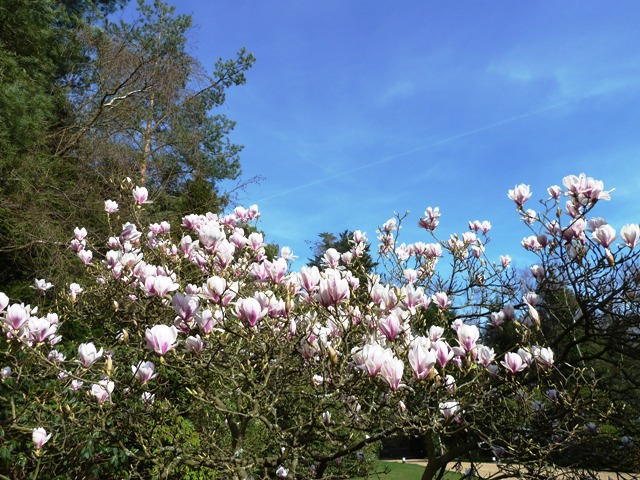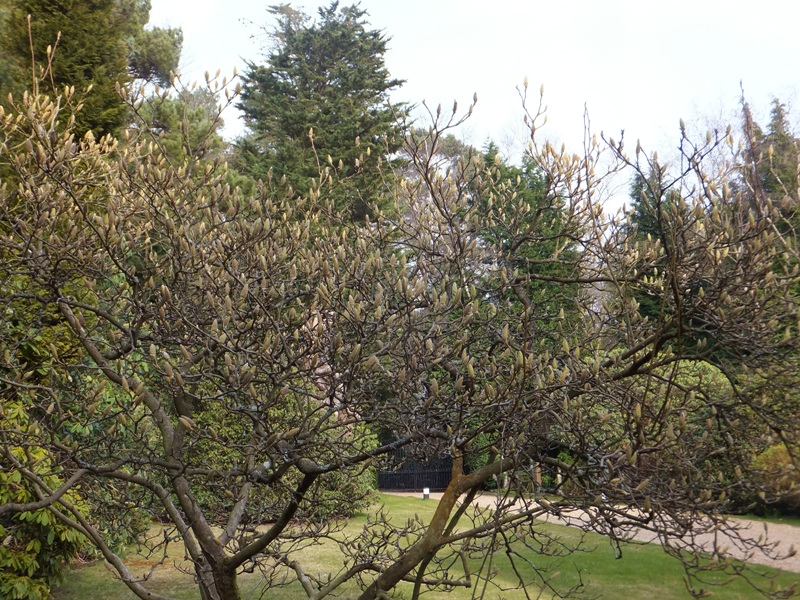 Top picture is the magnolia in full flower on 25th Mar 12. The bottom picture is TWO WEEKS later in 2013 - no flowers at all!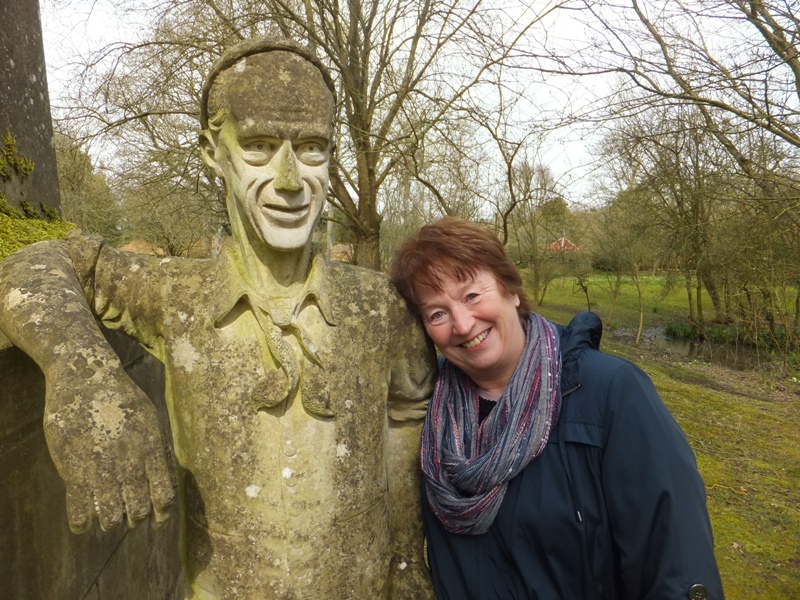 Elizabeth finds a new mate at West Green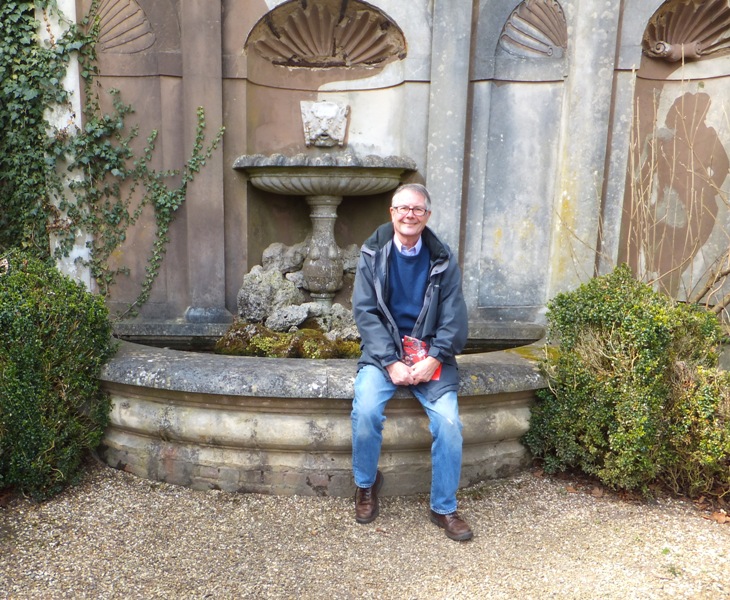 By the fountain at West Green Gardens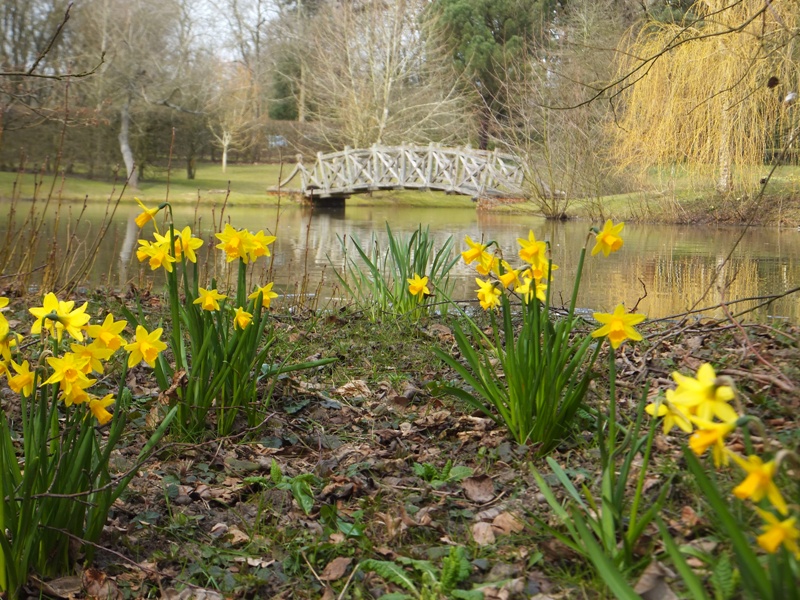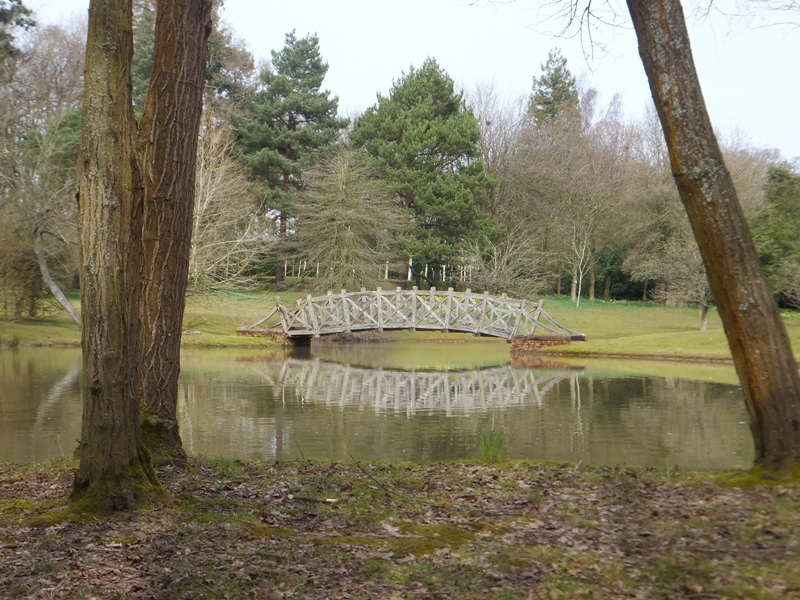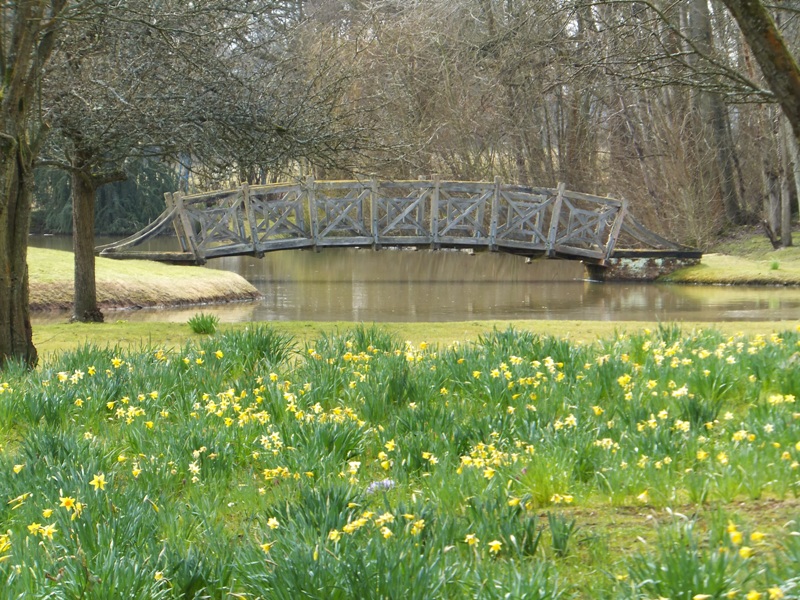 The lake, bridge and daffs at West Green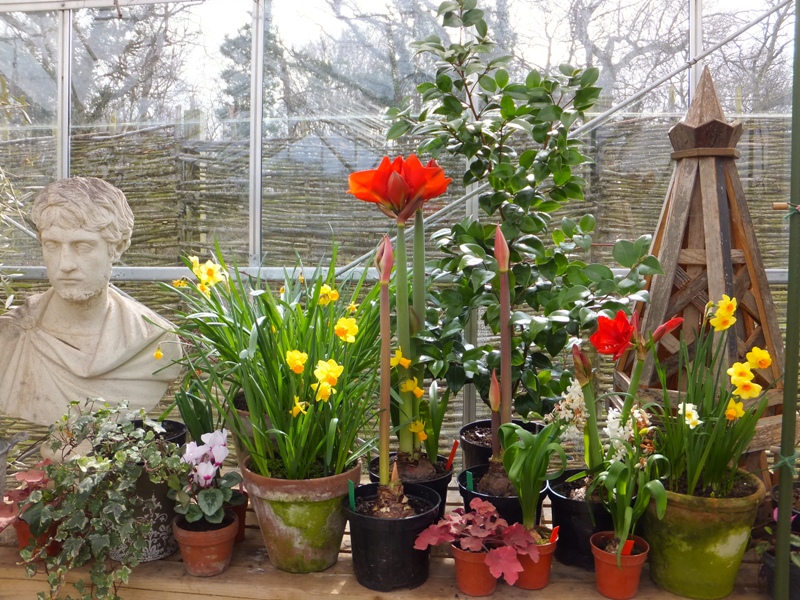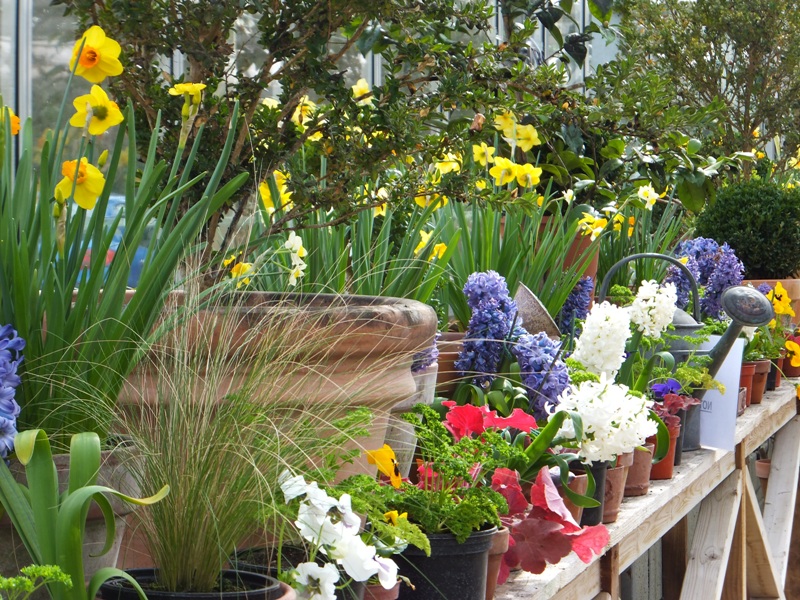 In the greenhouse. The scent of the hyacinths was wonderful.