2nd Mar 13 - Kimmeridge
Walk with Sarah from Kimmeridge. Very cold day to begin with. But sunny by the afternoon.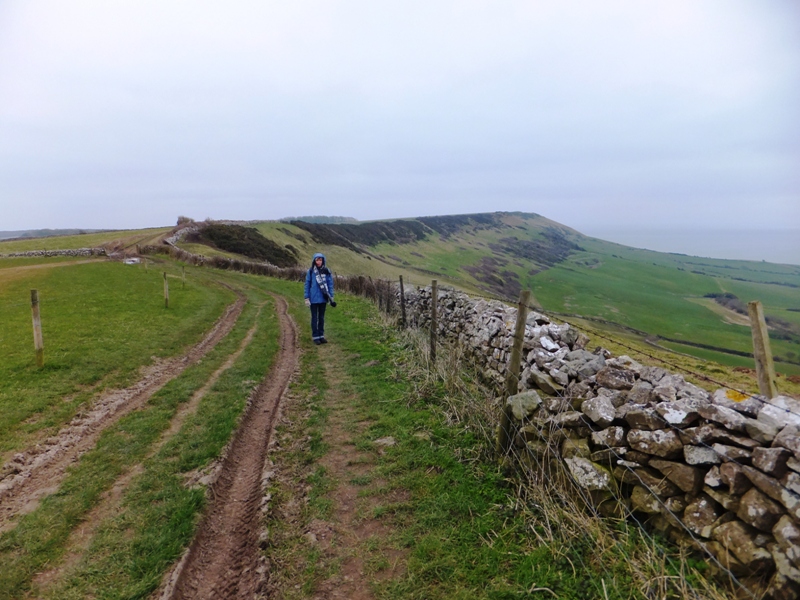 Started off on Smedmore Hill
The view from the ridge over Kimmeridge Bay. Wonderful even in the overcast weather.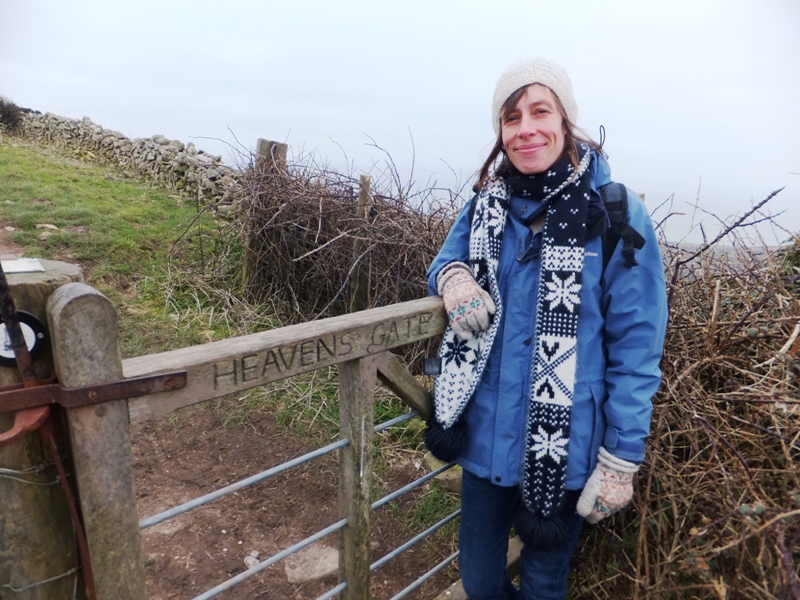 Sarah 'knock, knock, knocking on Heaven's Gate'. OK, I know it's meant to be Heaven's Door!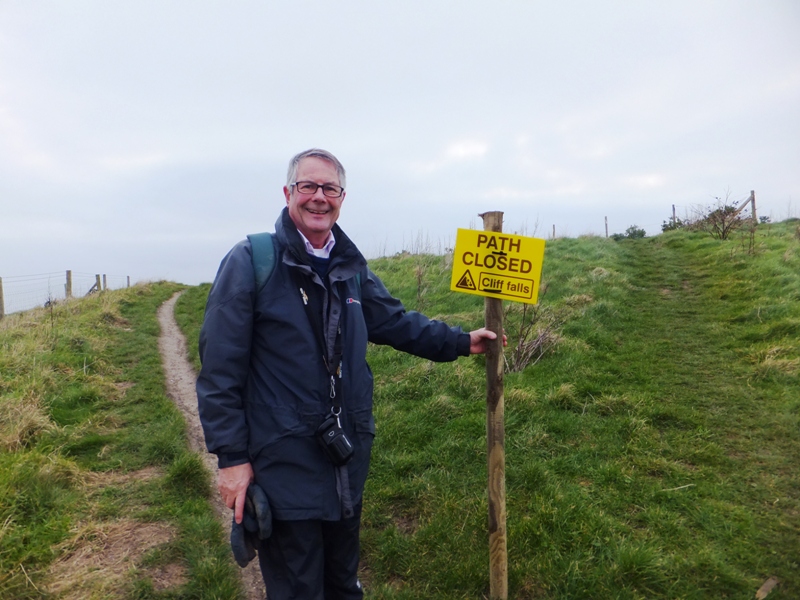 Then the problems started as we approached the SW Coastal Path. There had been many cliff falls as a result of the wet weather this winter. The prohibition notice was out of date and many others were using the path. So we took our chances...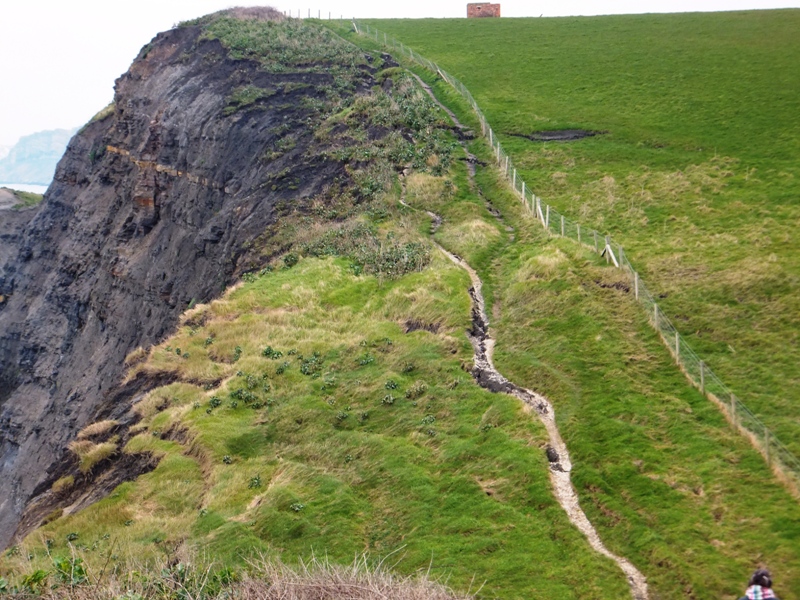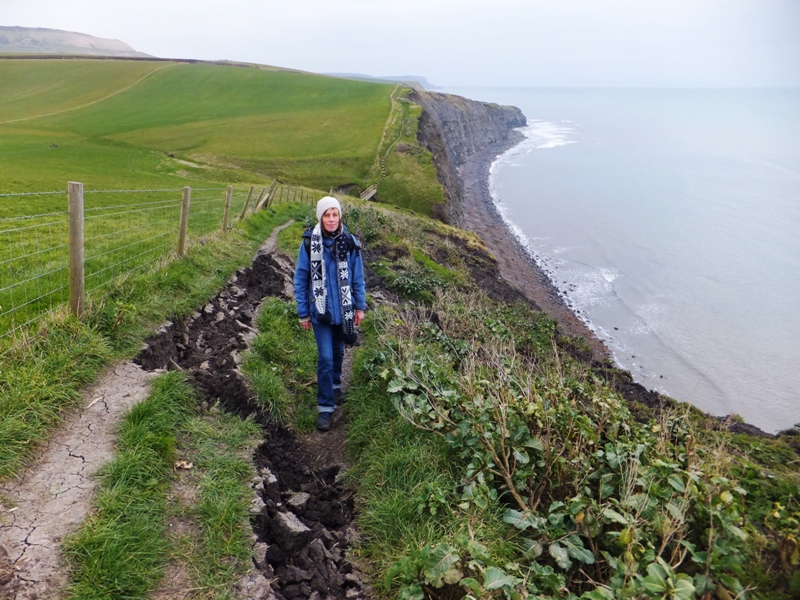 There were many really bad parts where the path had disappeared (see top photo) and we diverted to nearby fields. But on this one we just had to take our chances. They really have to get this sorted by the time the main tourist season starts.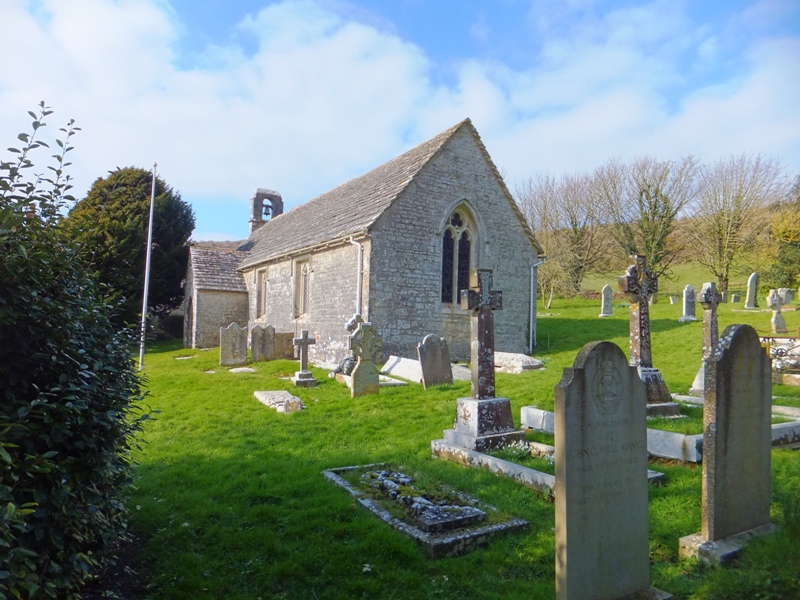 By the time we got to the end of the walk the sun had come out. Lovely picture of St Nicholas' Church in Kimmeridge.
Corfe Castle as we drove back.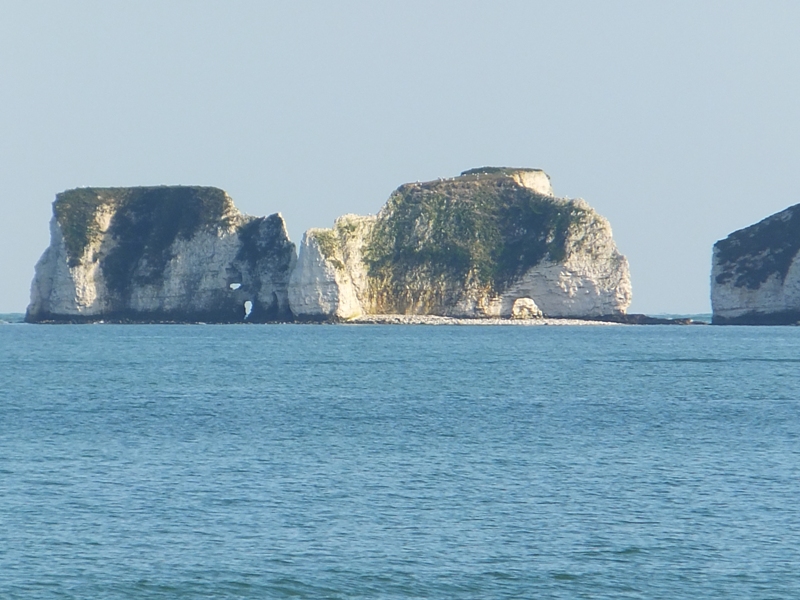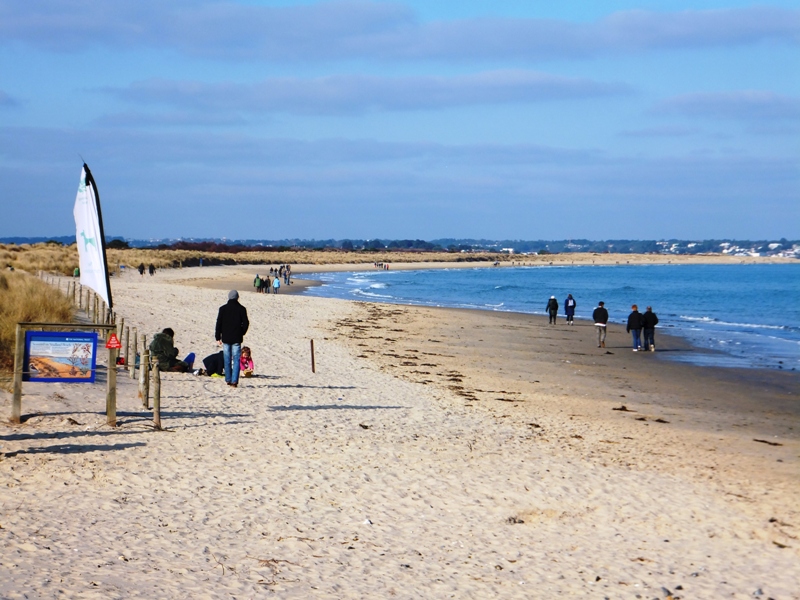 Stopped at the NT Knoll Beach on the way back for an ice cream and that lovely view of Old Harry Rocks.