25th-26th Dec 12 - Christmas in Perth
After stockings and present opening, the Rattray clan came for lunch. Boxing Day visit to the beach. Home Thursday.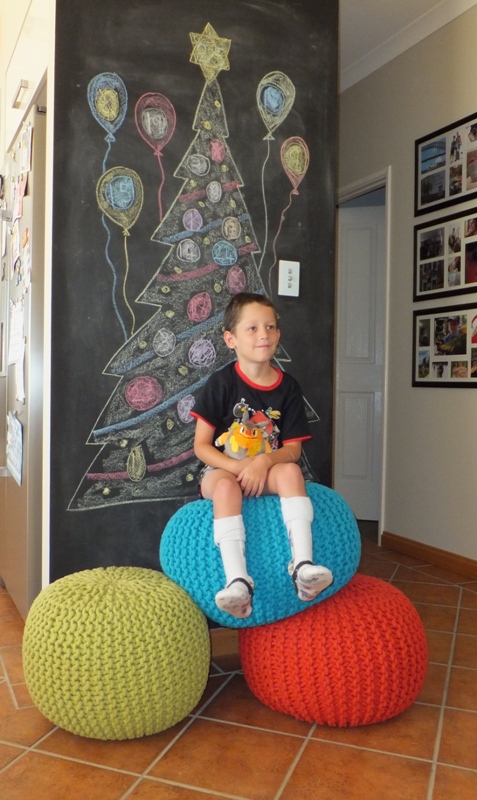 Finally get to the last day on the Advent Calendar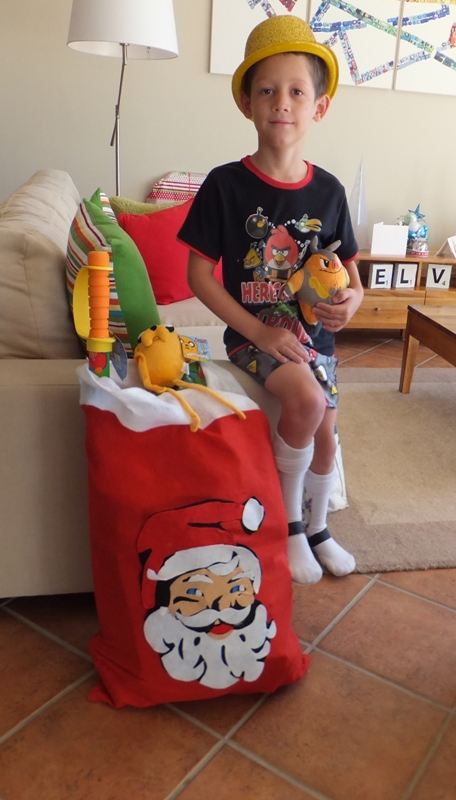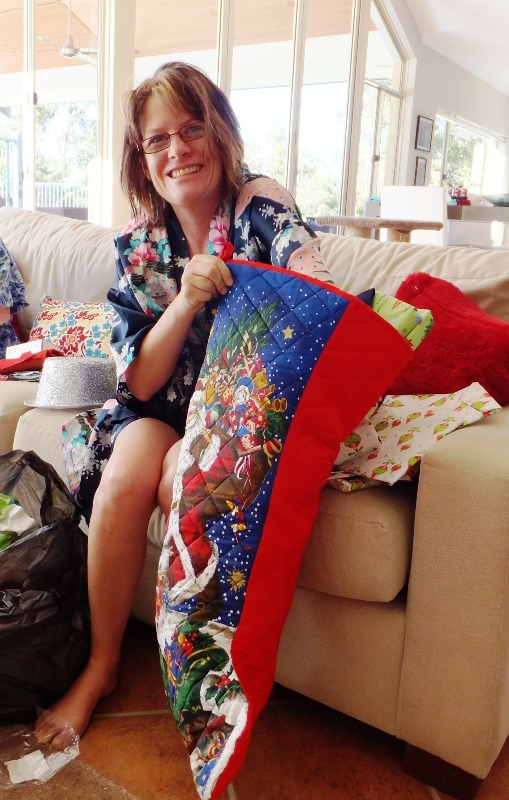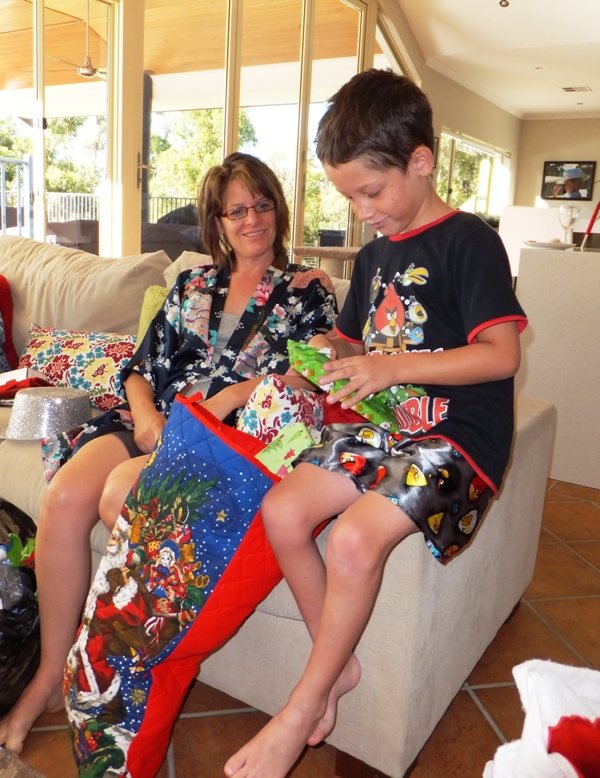 Santa delivers a multitude of presents
Silly hats at lunch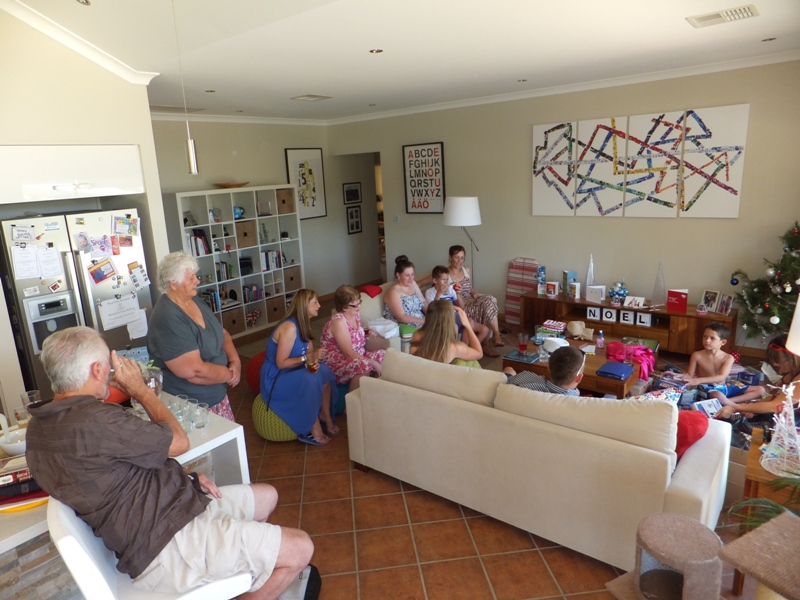 Communal present opening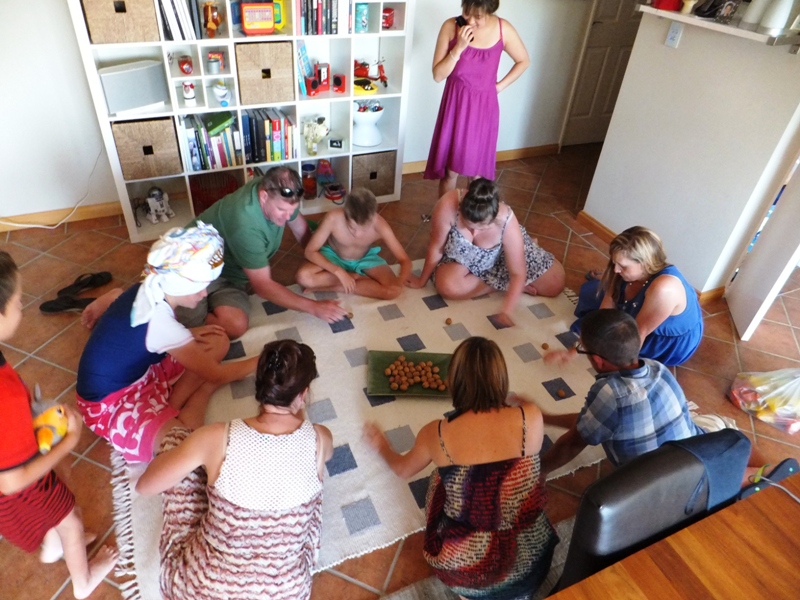 The famous Walnut Game. "You don't have to be mad to play walnuts, but it helps..."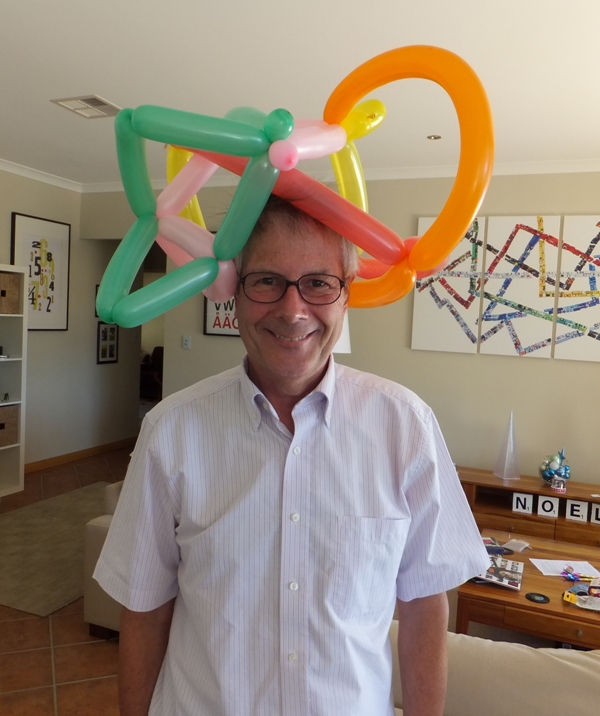 Balloon hat - present to Euan from the Devlins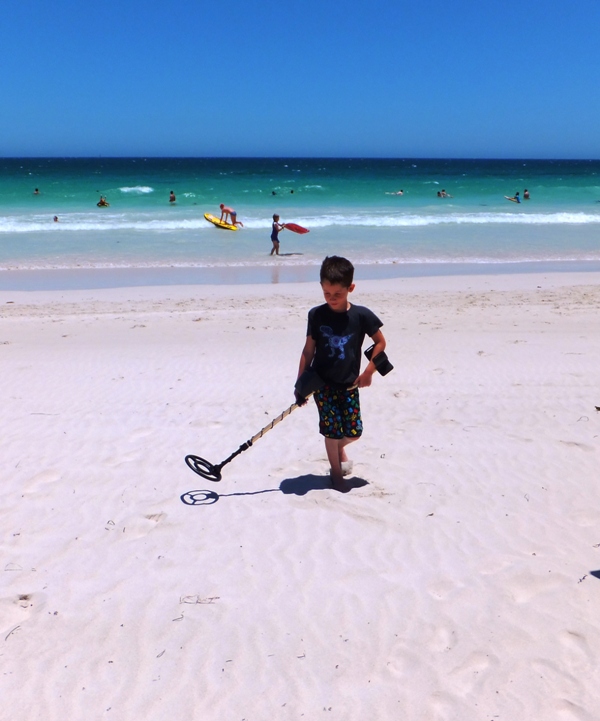 Euan tests his metal detector on Mullaloo beach. He found various buried treasure - most planted by his Grandad! BTW - Temp c39C today. Far too hot. But quite strong wind on the beach.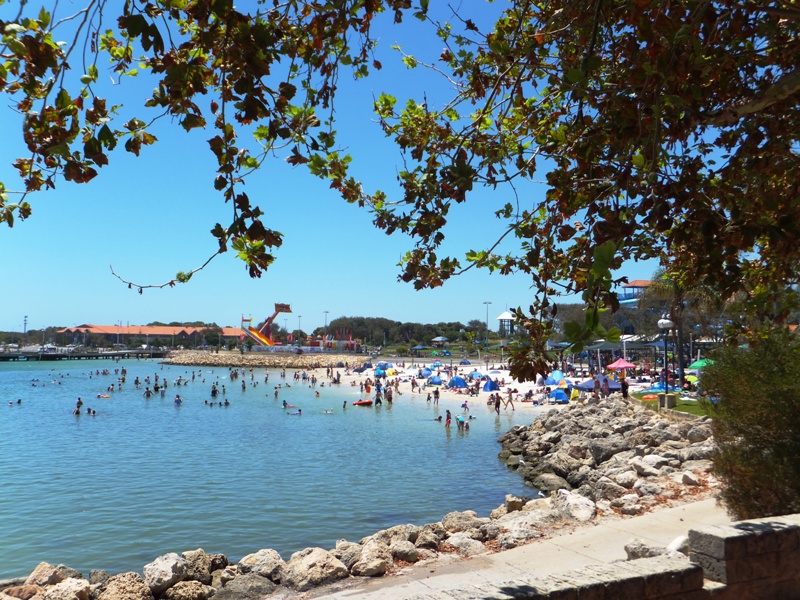 Hillaries Boat Harbour was packed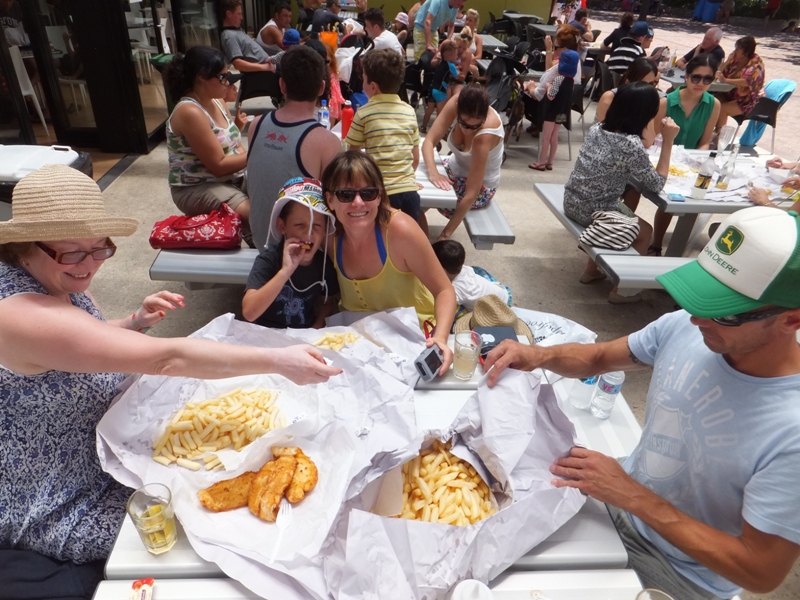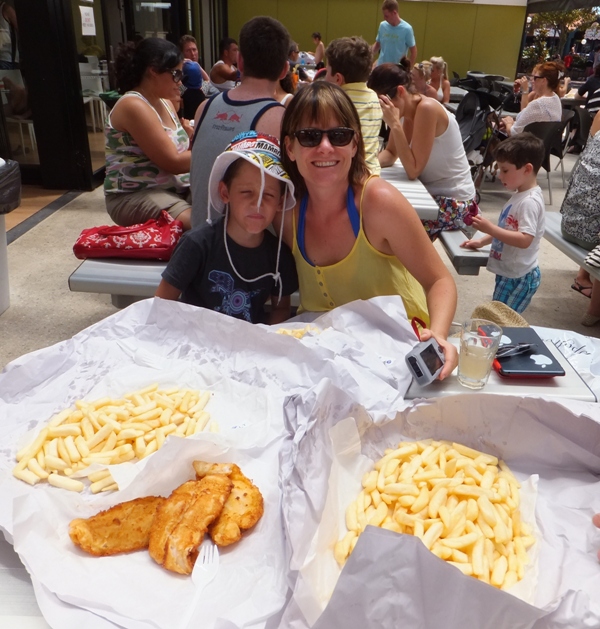 Fish & Chips at Sharkys. Must admit, the best I have had in along while. Sophisticated it was not!