16th Dec 12 - Christmas Family Day at the Tuckers
Today it was a trip to Taunton. Took some furniture for Sharon & Dave's lovely new home. Dylan is really gorgeous! No wonder he has so many girlfriends! Same is true of Charlotte & Pete's Emily, Katie & Megan. Carol & Bill put on a wondrous spread too. Great day!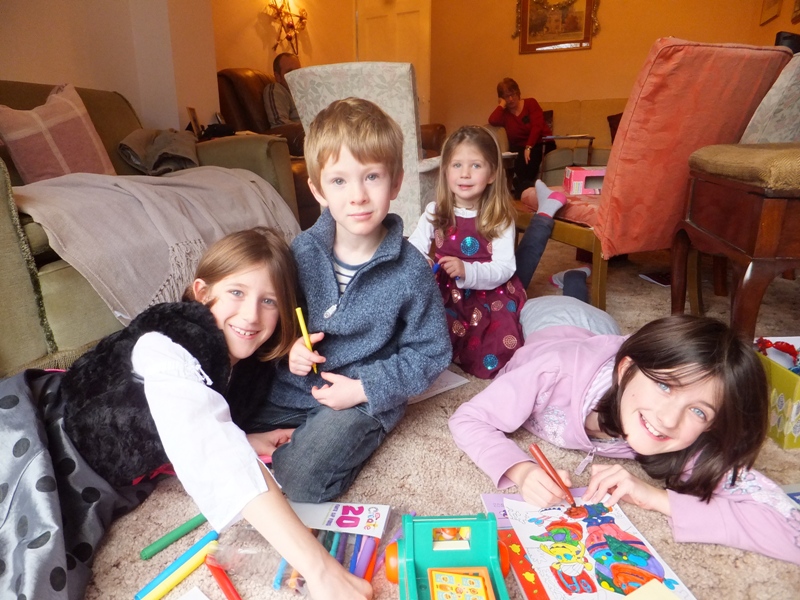 Group colouring (Emily, Dylan, Menan & Emily)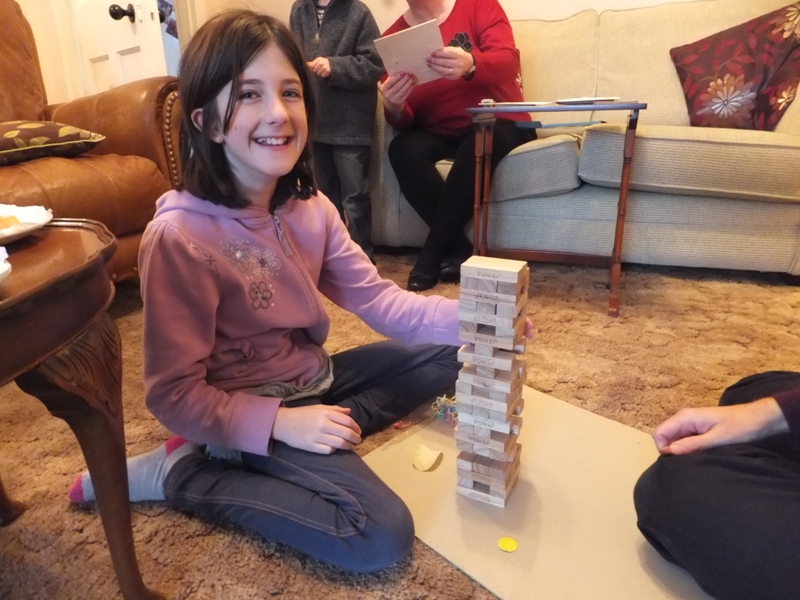 Emily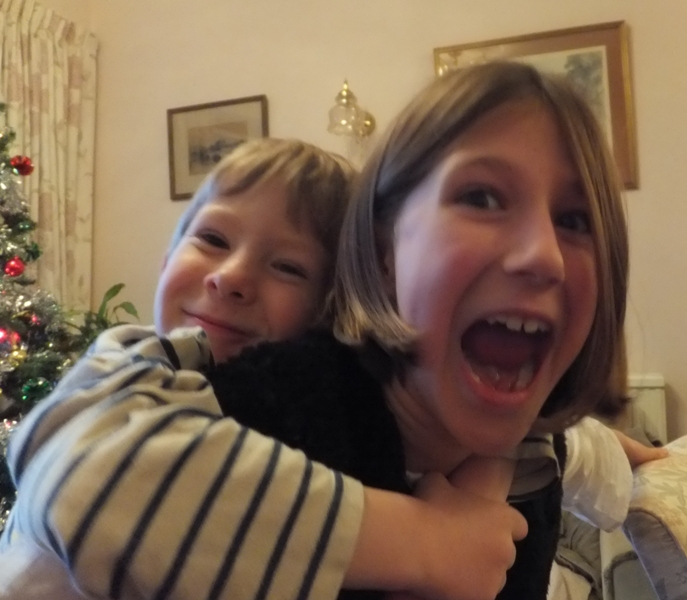 Dylan & Katie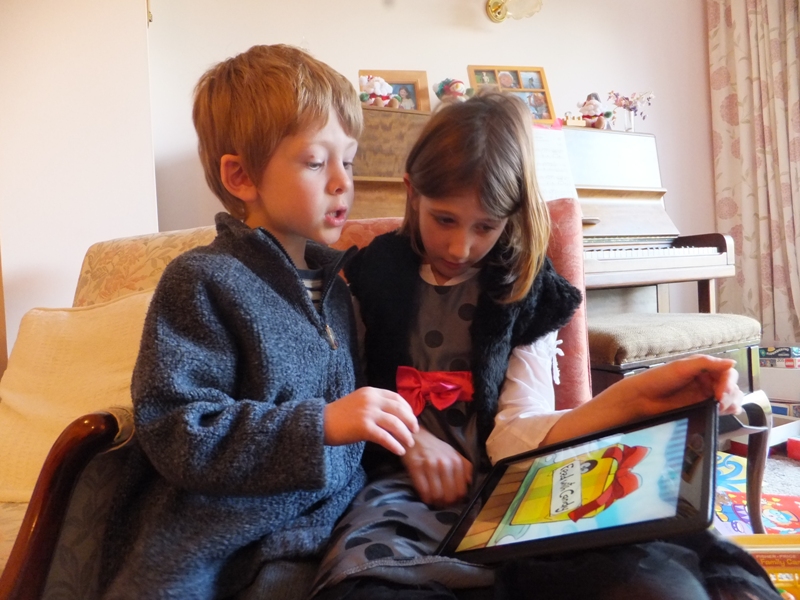 Dylan & Katie and an iPad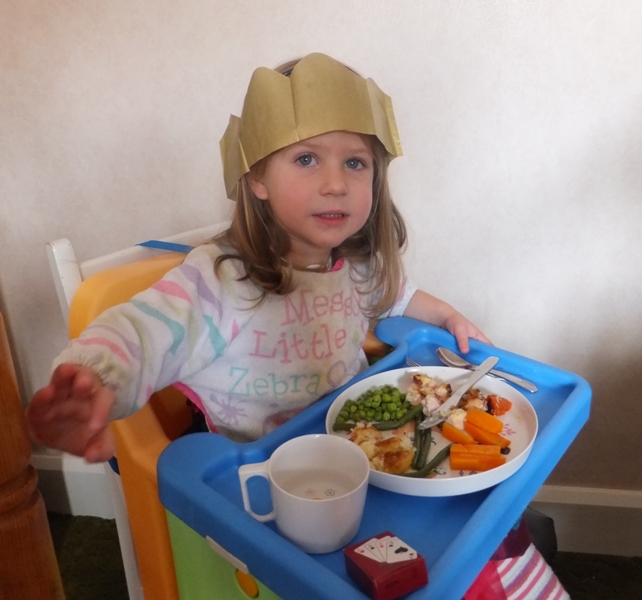 Megan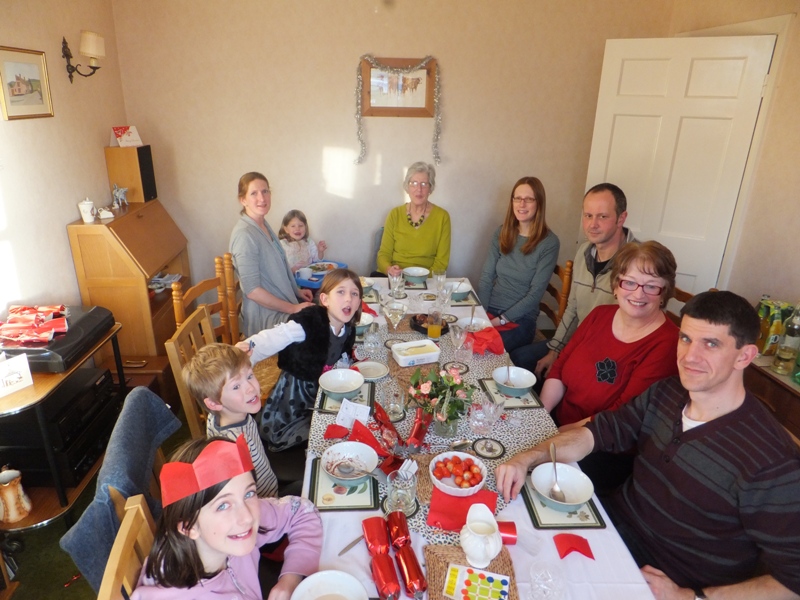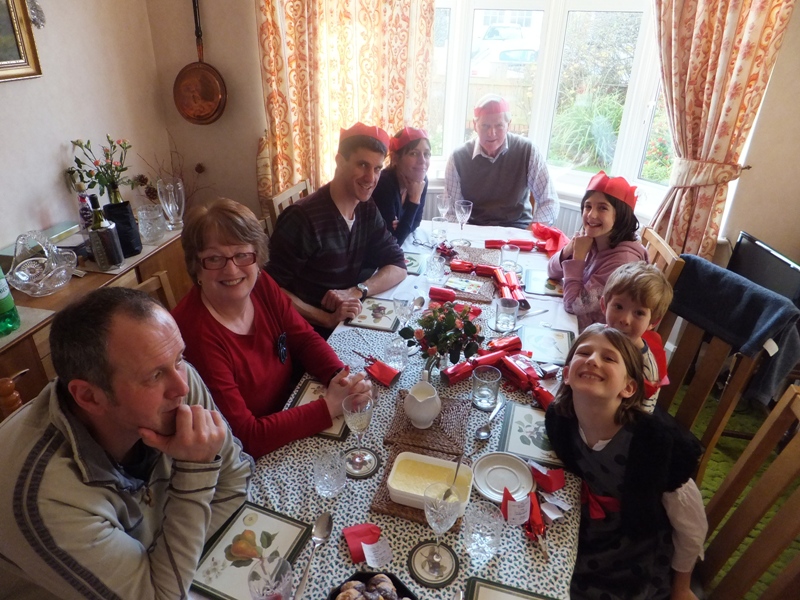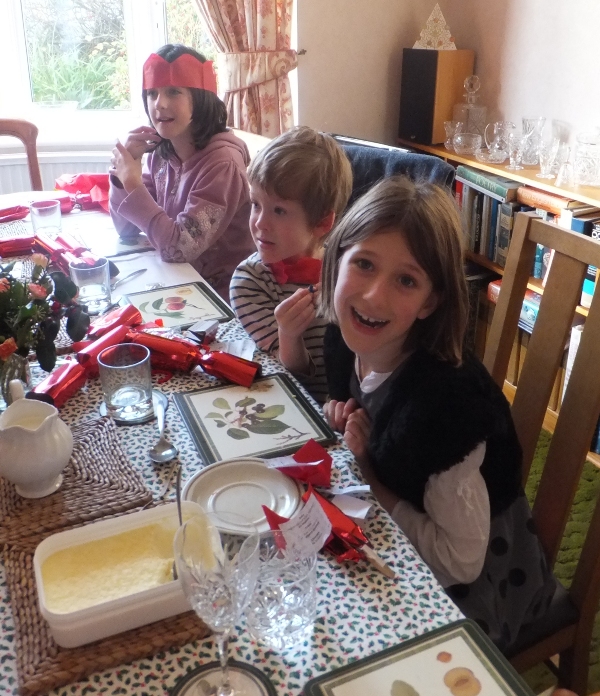 Lunch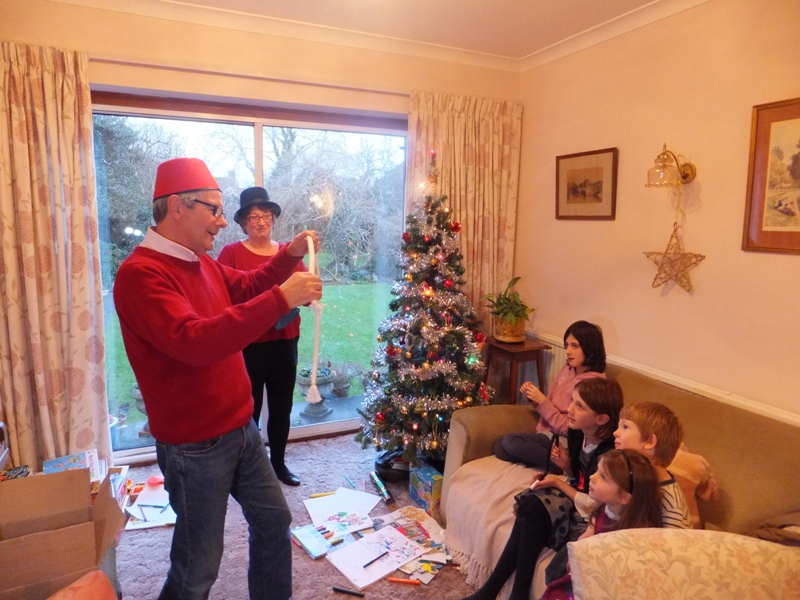 Another magic show!