15th Oct 12 - Investiture at Buckingham Palace
The day of my Investiture finally arrived after being awarded an MBE in the Queen's Birthday Honours.
My award was as Chair of the Prince's Trust Leadership Groups 'for services to young people'.
Earlier this month I received my 'Warrant of Appointment' personally signed by the Queen. Another first!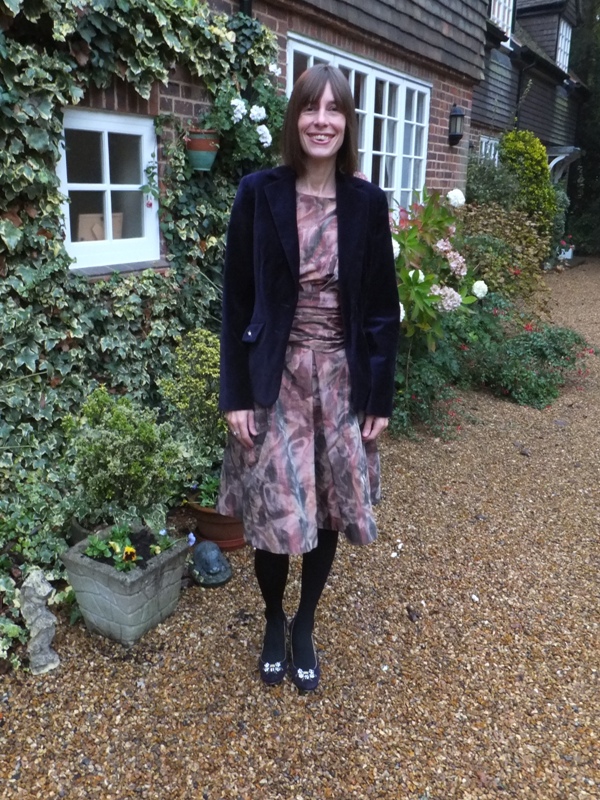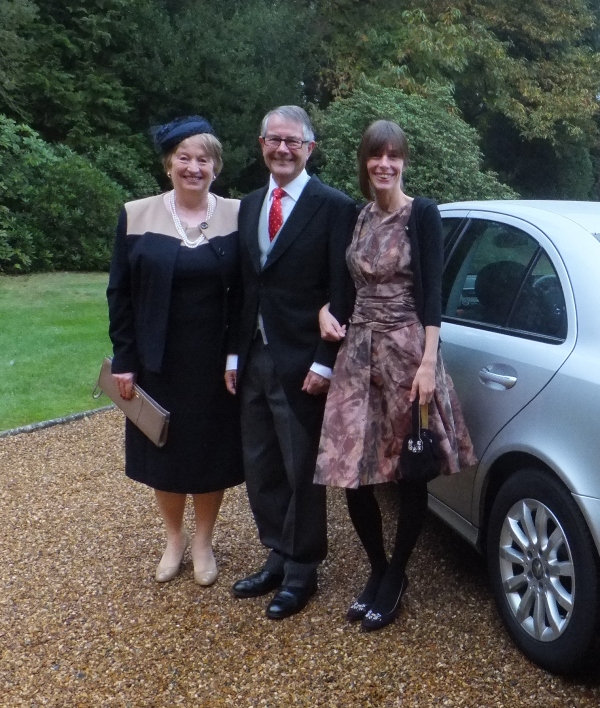 Colin picked us up at 8.00am on a cold and misty morning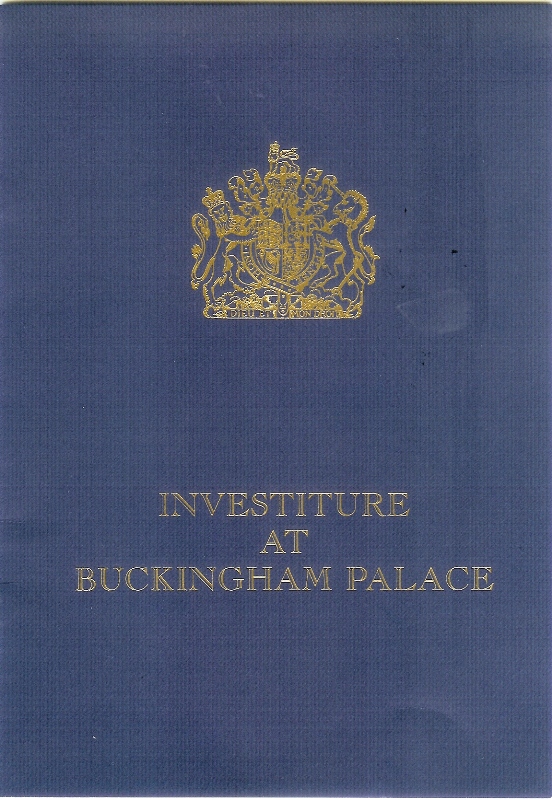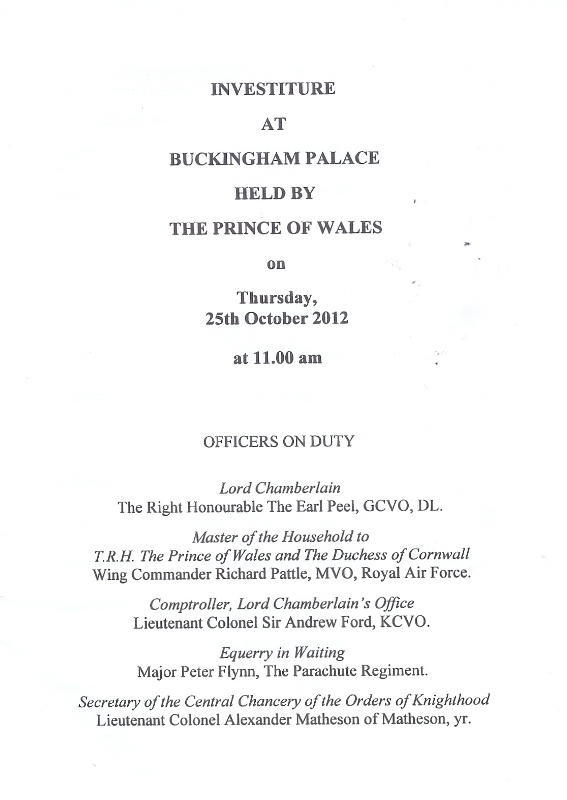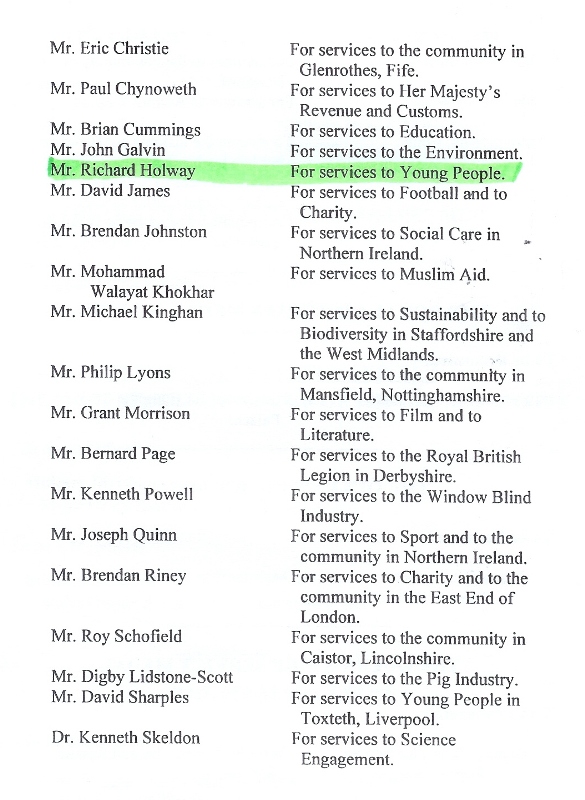 The 'Order of Service'
Upon arrival at Buckingham Palace, Elizabeth and Sarah took their places with the other guests in the Ballroom. I was shown into the Art Gallery and instructed on what I should do. No braincells required until the very last bit we were told! It was like being back at school with a roll call every few minutes. The last bit involved my name being called, walking into the ballroom, stopping, turning left, bowing, walking forward, talking to HRH Prince of Wales, shaking hands, then walking backwards 4 paces (the WORST bit!), bowing again and walking out.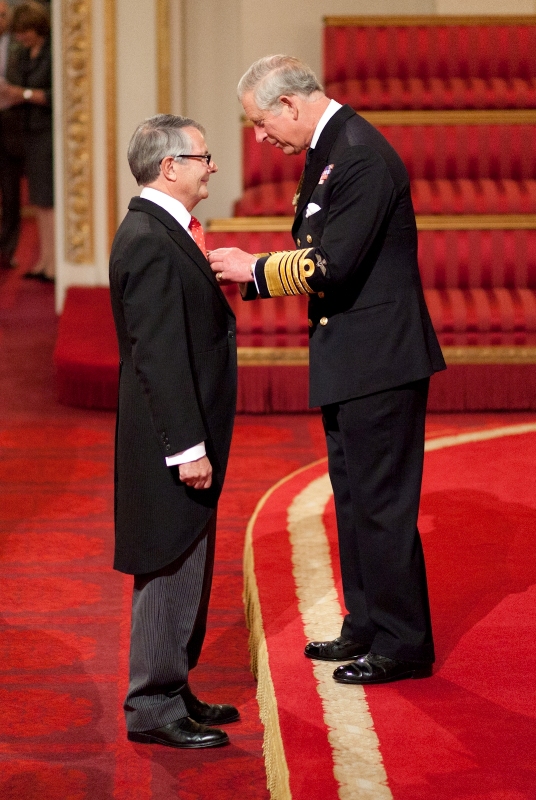 HRH said that he was so happy to be 'on duty' to present the award to me himself. He said some other really nice things too.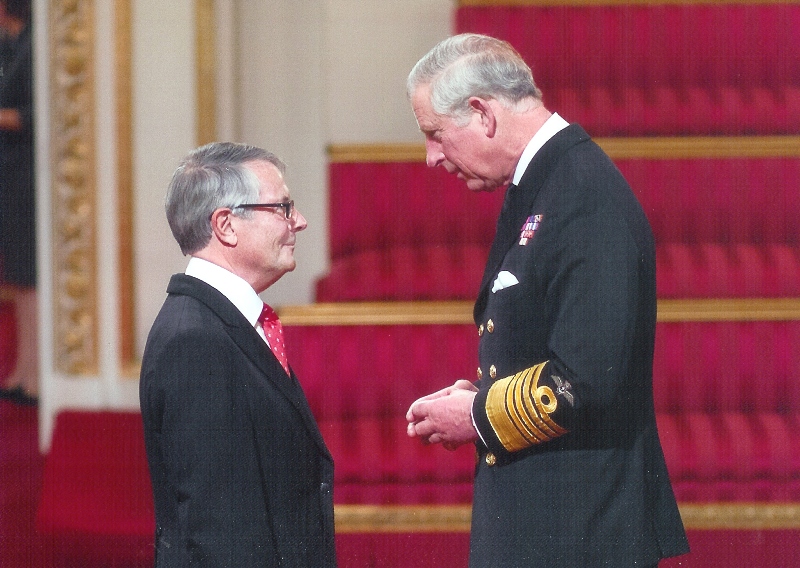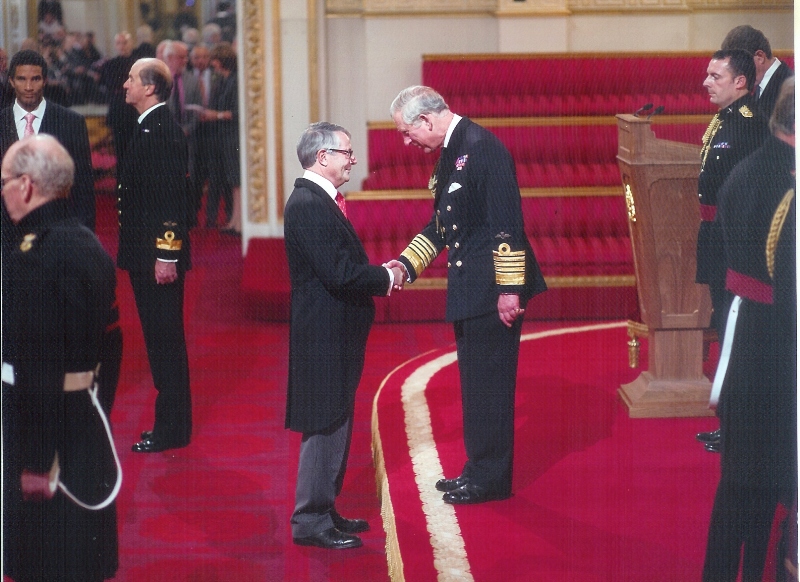 Shakes hands. Step backwards. Bow...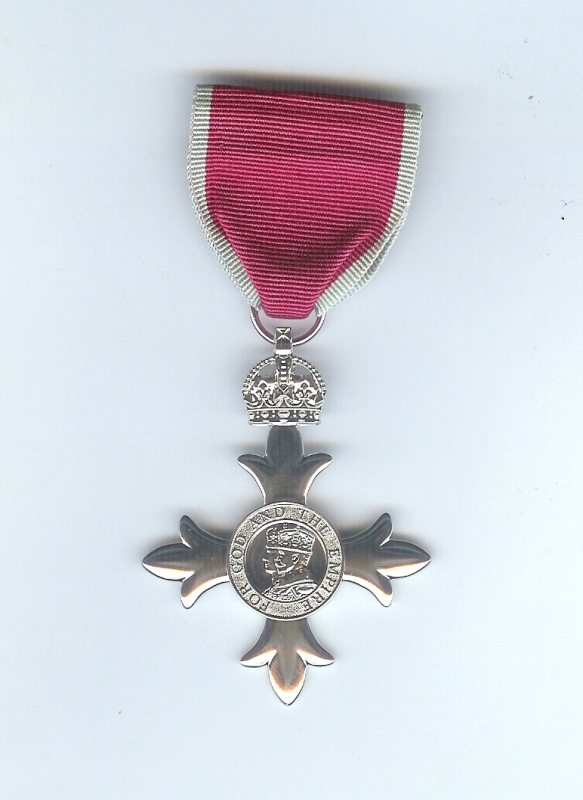 The MBE itself. Now in a very smart case!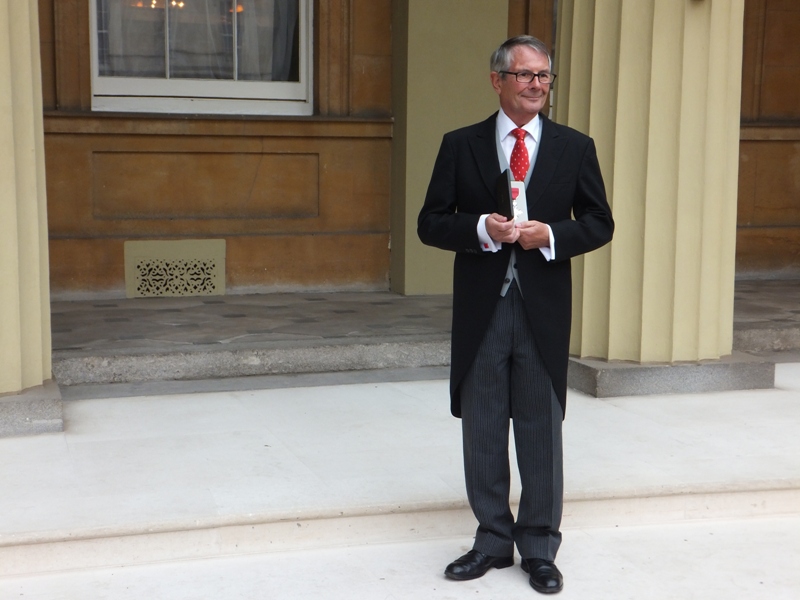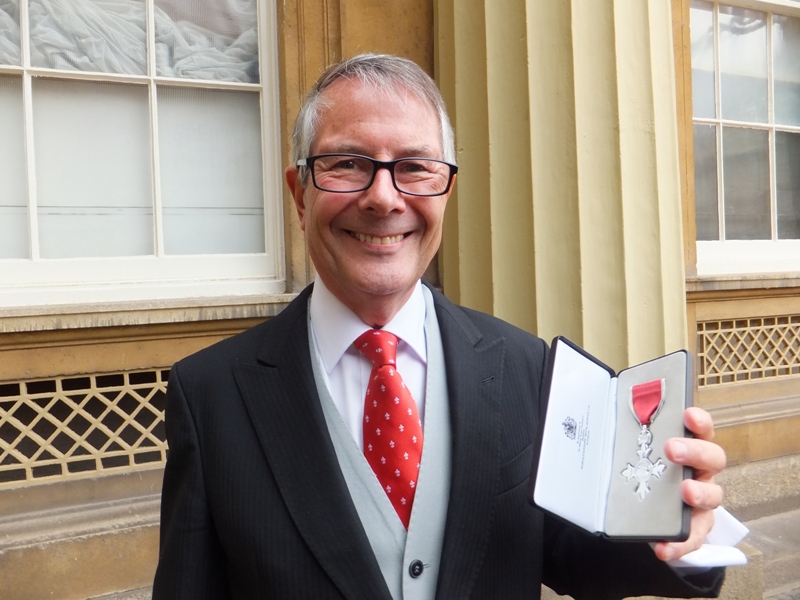 'Cat got the cream'? Posing for the official photographs.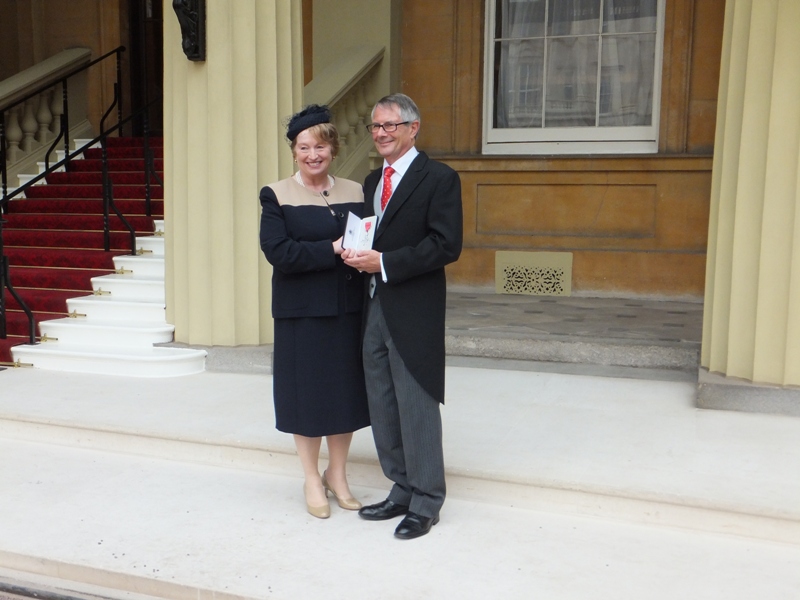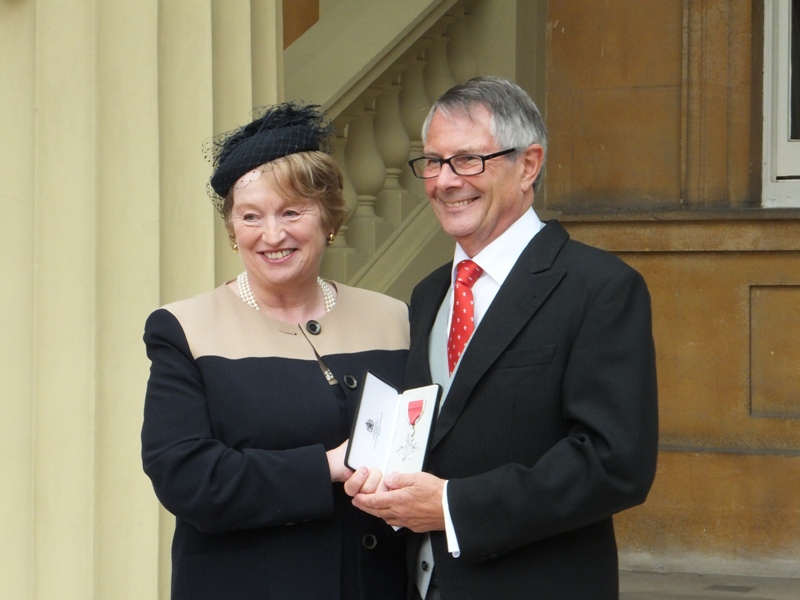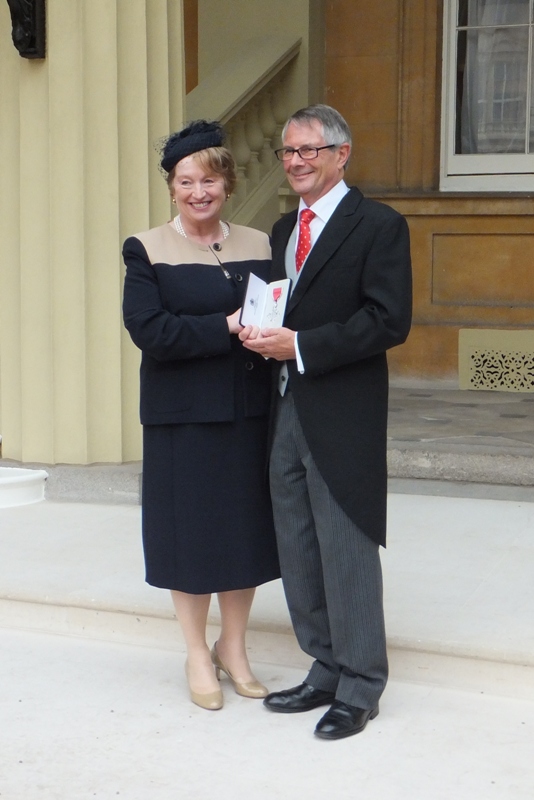 I thought Elizabeth looked absolutely lovely. Everything just looked so good! Specially the hat...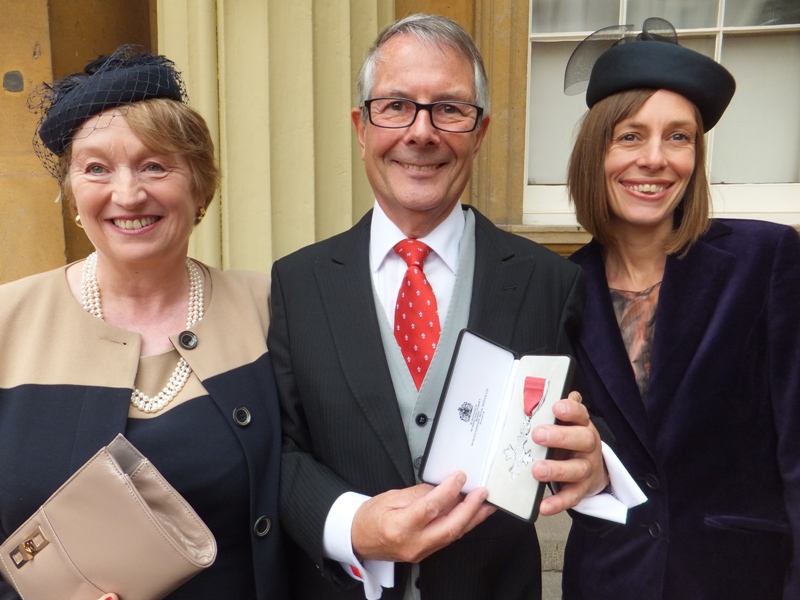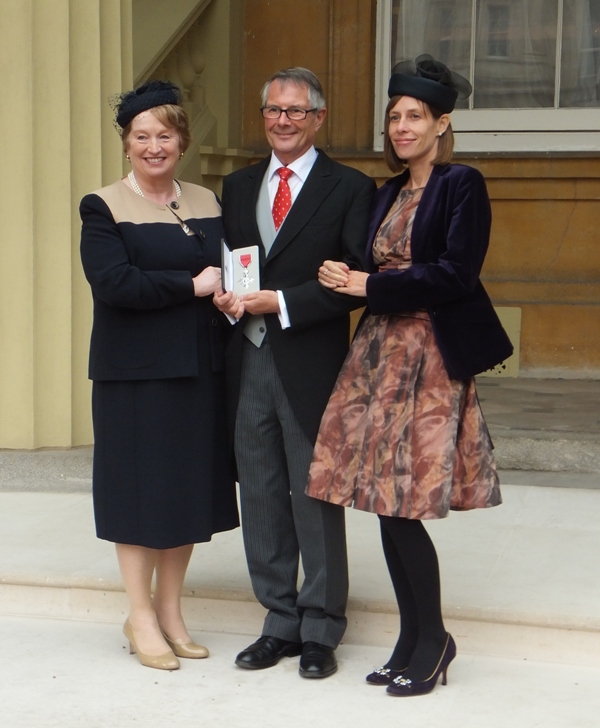 We were posing for the official photos (above) The official ones (scanned) below!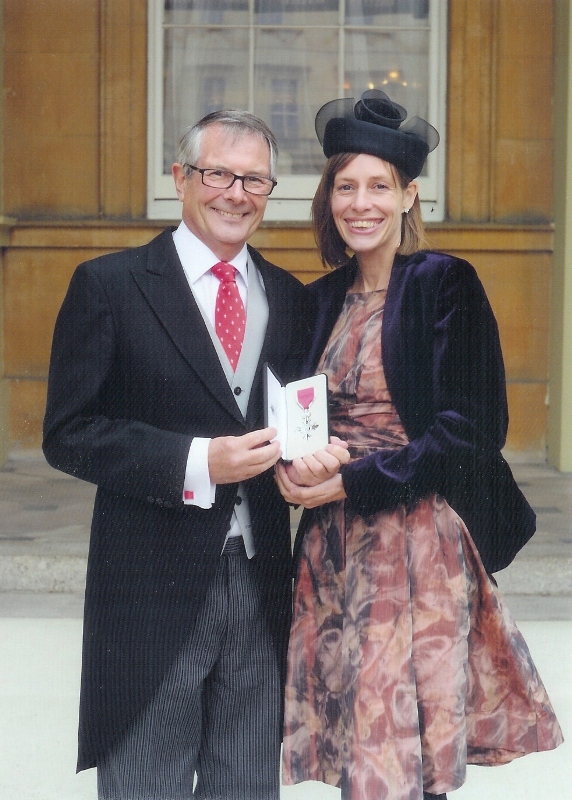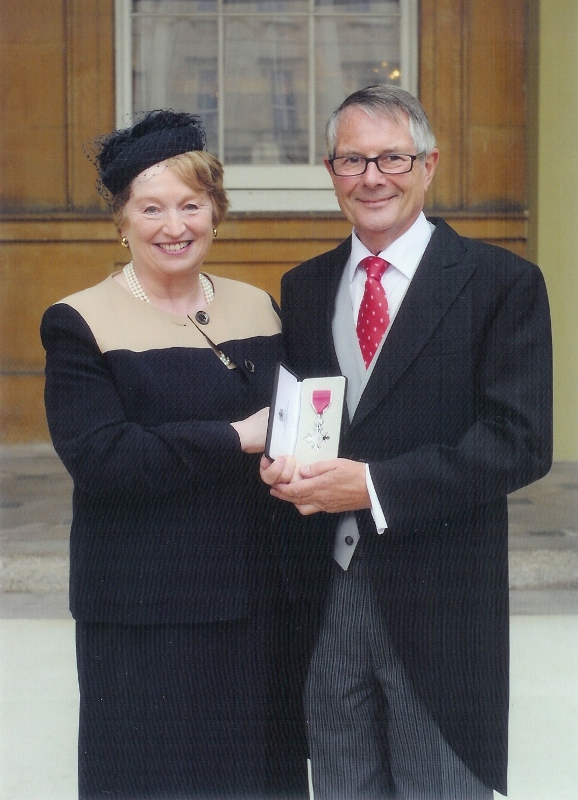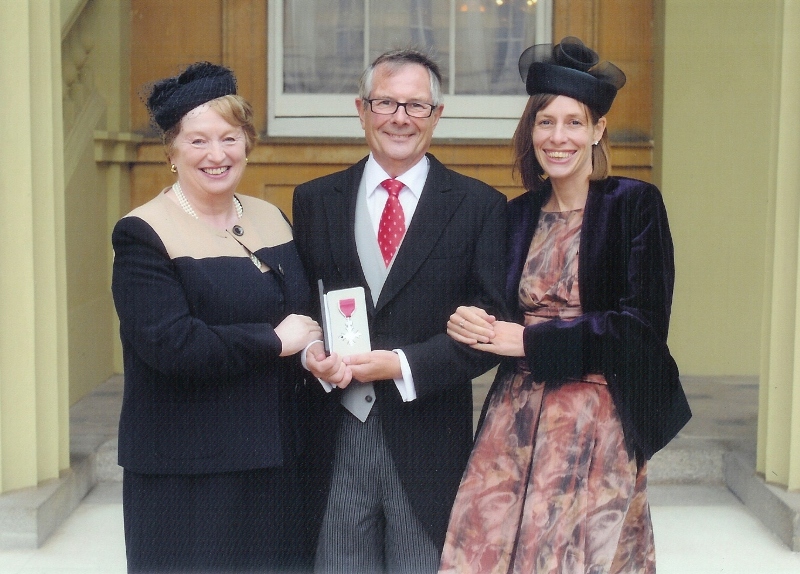 The originals look less 'grainy'...
Sarah looked 'the business' too. I was very proud of how well they 'scrubbed up'. What a lucky man I am!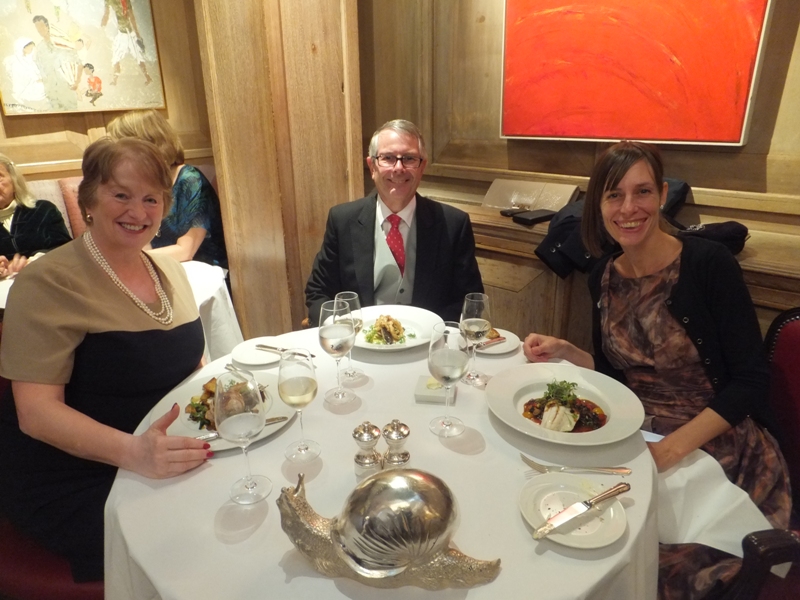 Then it was off to Mosimanns. Mark Mosimann met us with an 'on the house' glass of champers. They have done so much to help the Prince's Trust through the last ten years.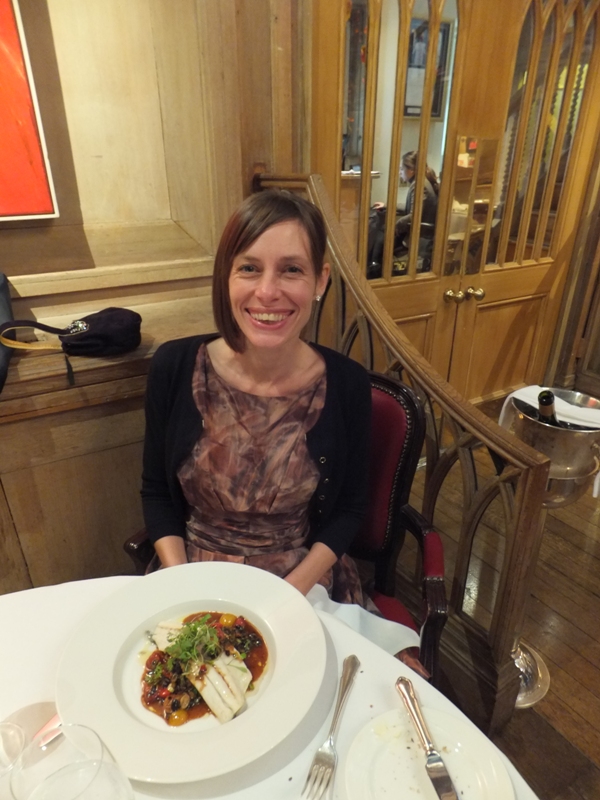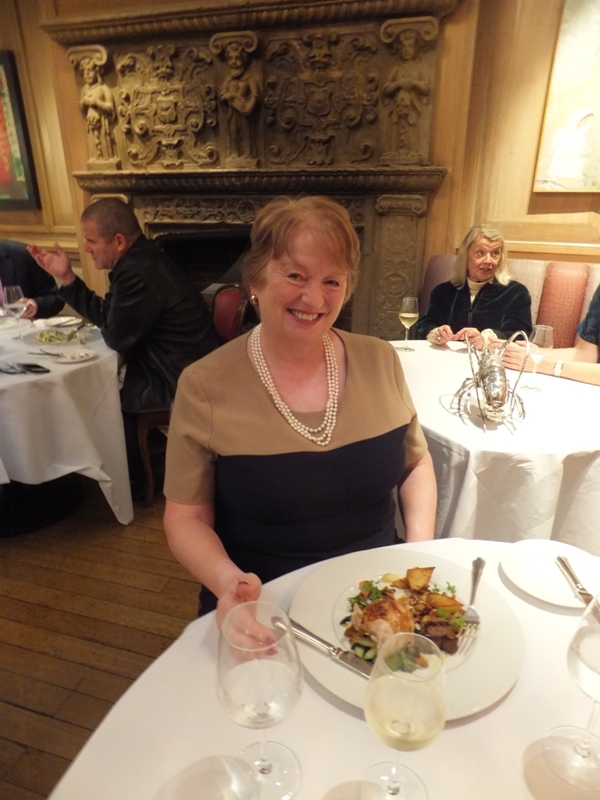 The food was sensational. I had Dorset crab, mackerel and squid and...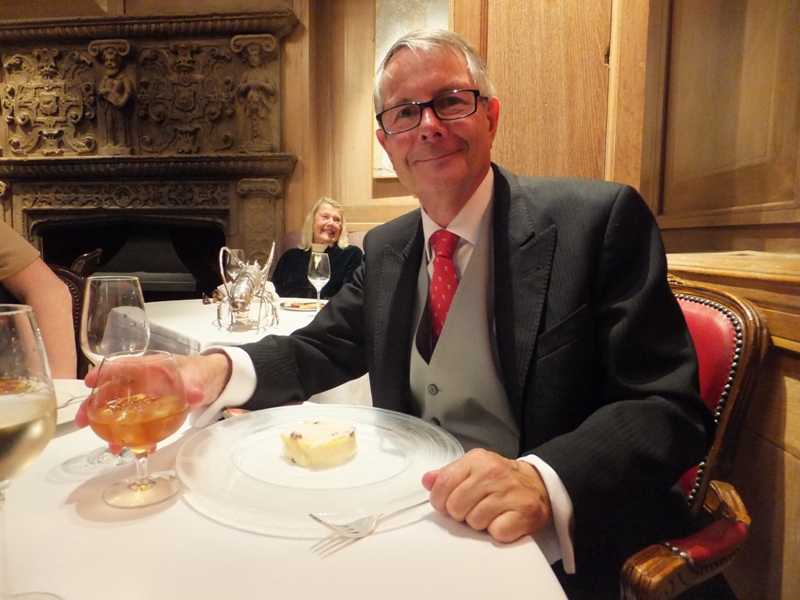 ... Anton's Bread & Butter pudding for dessert. It is 'to die for'...

And so ended one of the most memorable days in my life