22nd Sept 12 - Purbeck Way and Blue Pool
Really fantastic sunny day. Parked at Corfe Castle and set off along the Purbeck Way along the ridge. Just before Creech we detoured to the Blue Pool (£5.50 entrance...) and took route back across the heath and through the woods.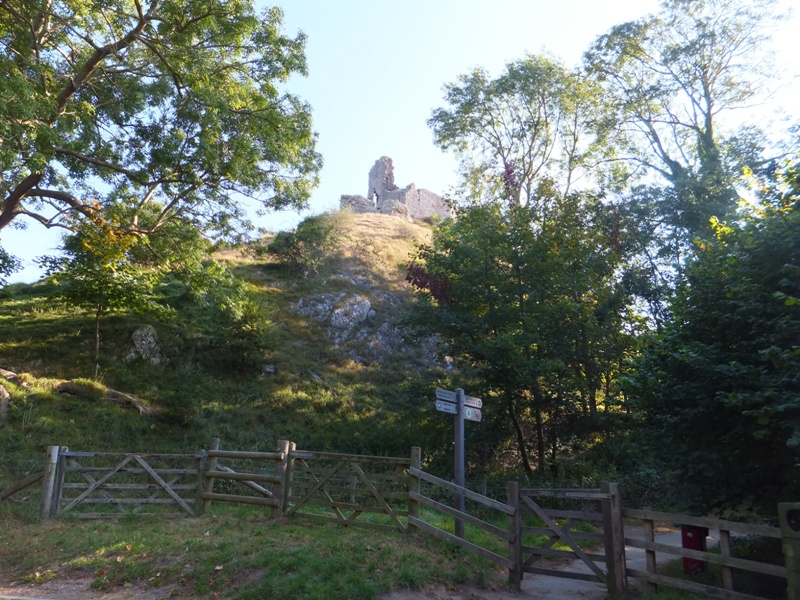 Corfe Castle as we started the walk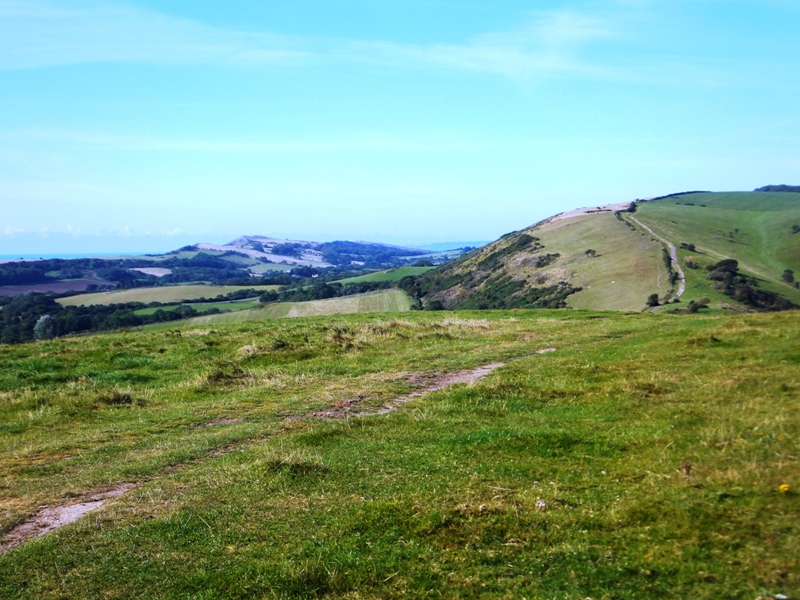 Views to the coast from the ridge on the Purbeck Way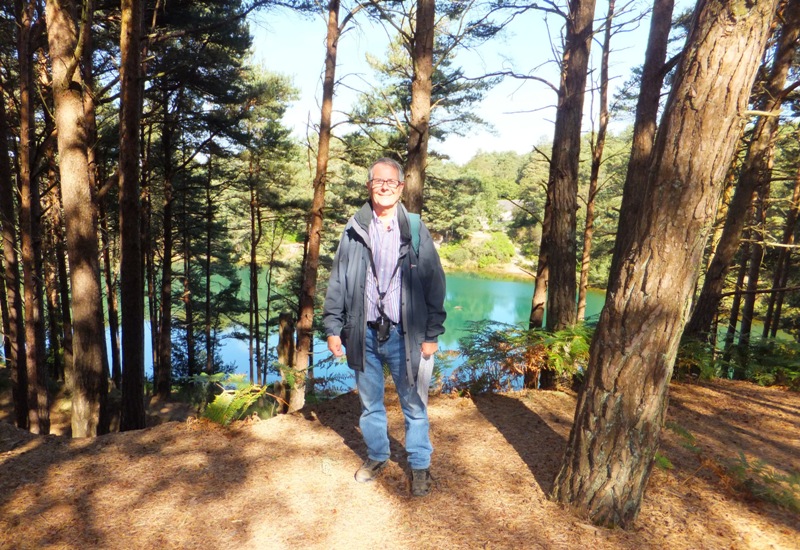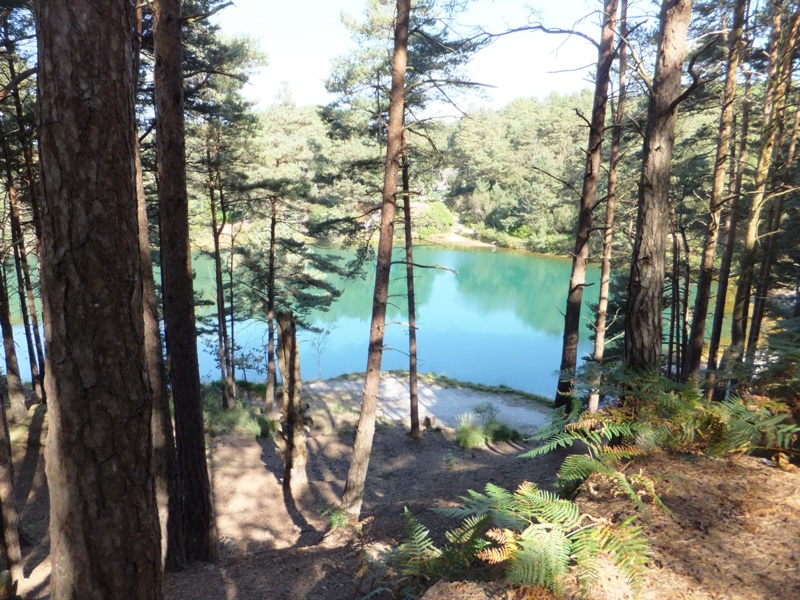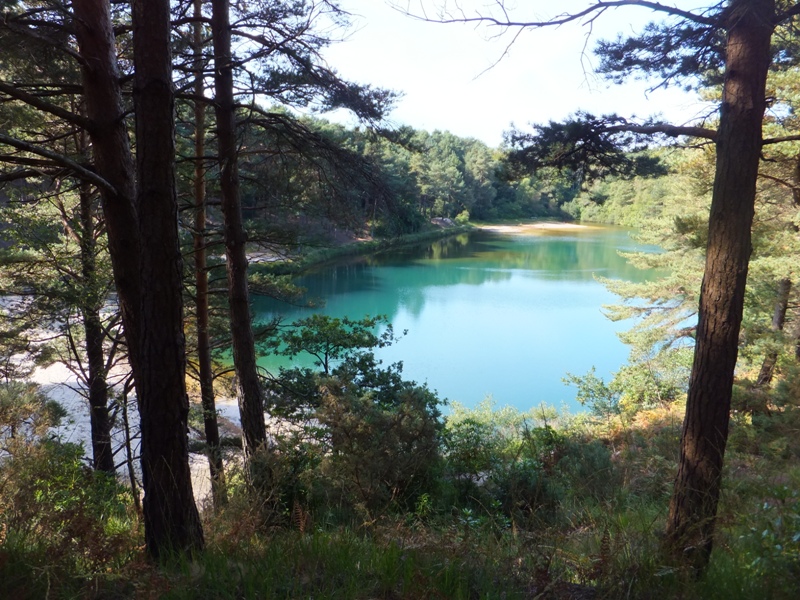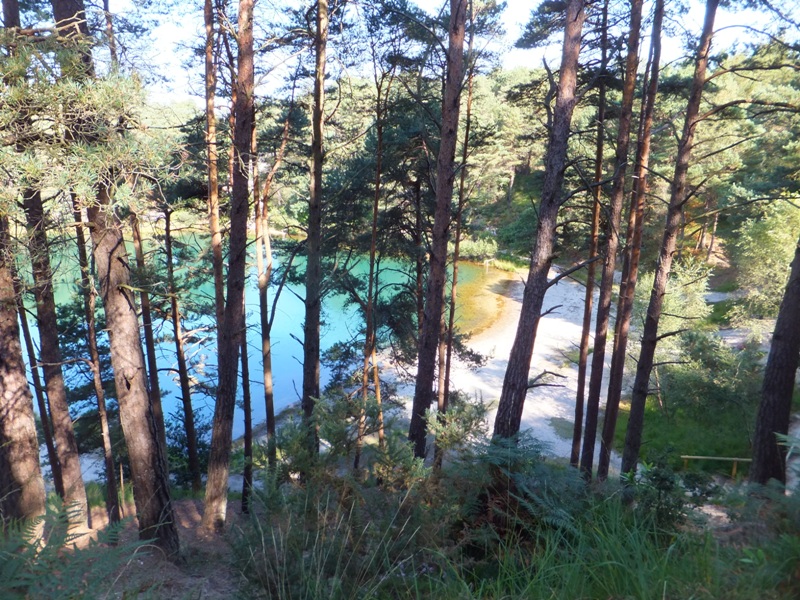 The Blue Pool. I remember going there as a very young child with Mum & Dad and Carol. Well, I don't really remember but I have a photo! It was wonderful on a sunny day like today.
A topless Carol at the Blue Pool in 1952. I must have been there too but I can't find it!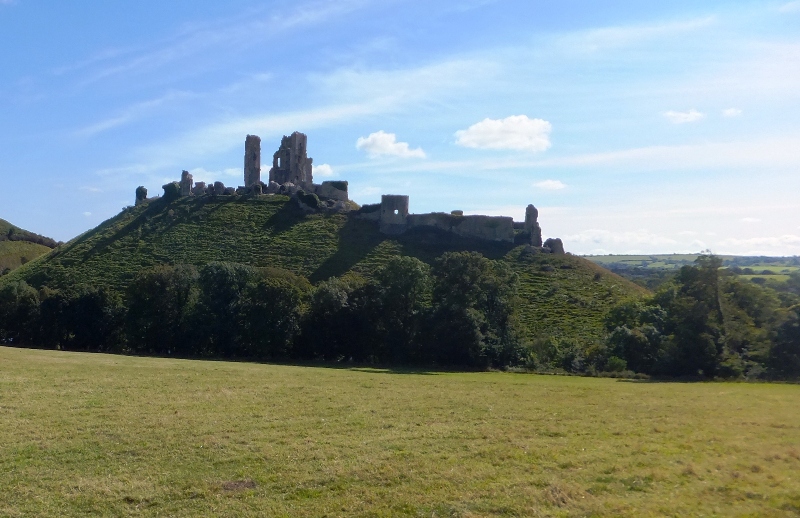 Corfe Castle on the way back - remarkably similar to on the way out!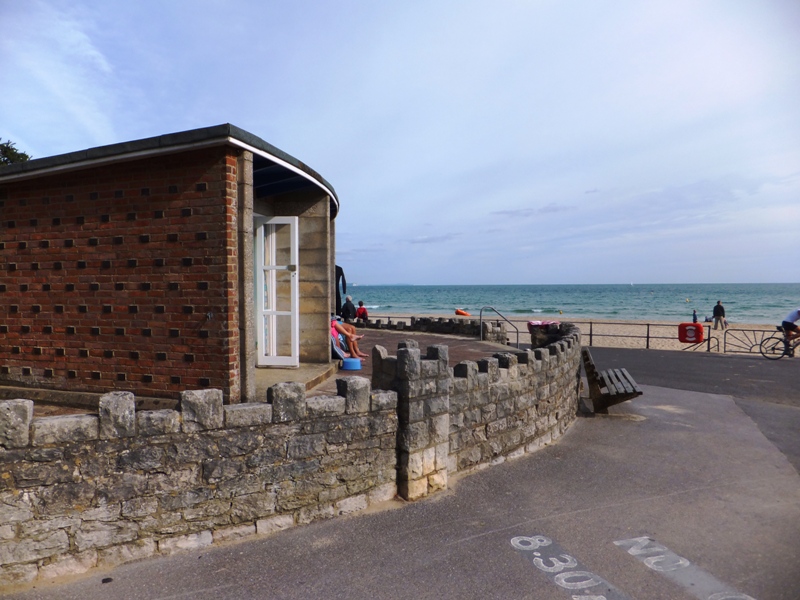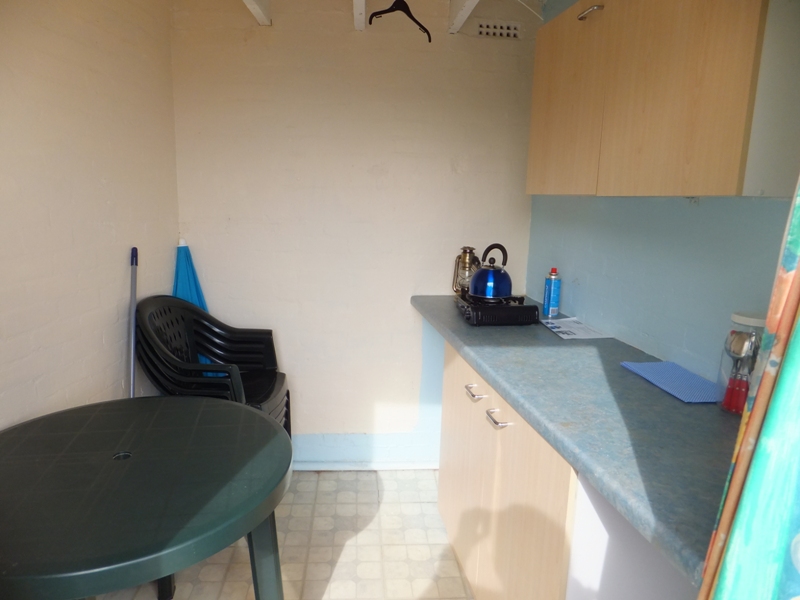 In the afternoon we took possession of our Beach Hut for the next 6 months. They are quite cheap to rent for 6 months in the winter - wonder why? It is really well positioned at the bottom of the Canford Cliffs Chine. Has its own little private patio for sunbathing (very useful in December...) and, of course, a few feet from the sandy beach. Bought camping stove, bright blue kettle etc for it!