17th - 24th Aug 12 - At 'The Beach House' with the Devlins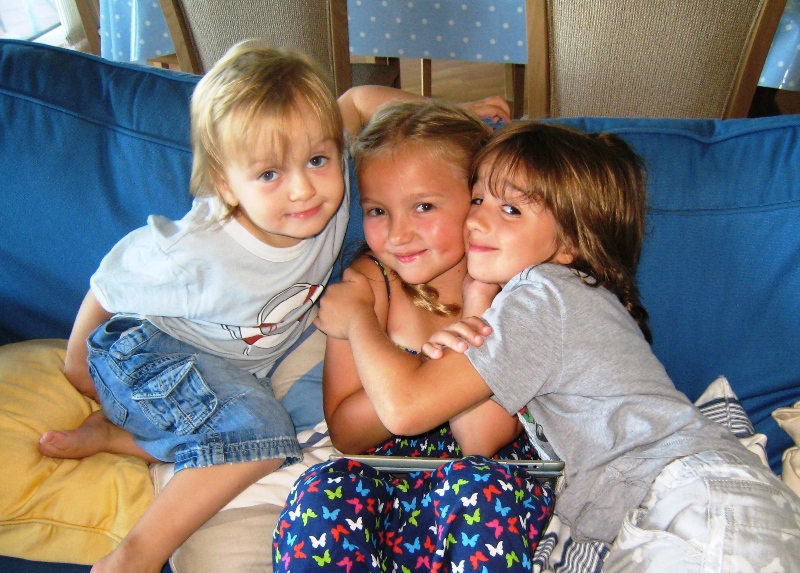 Lovely picture of Harry, Frankie and Teddy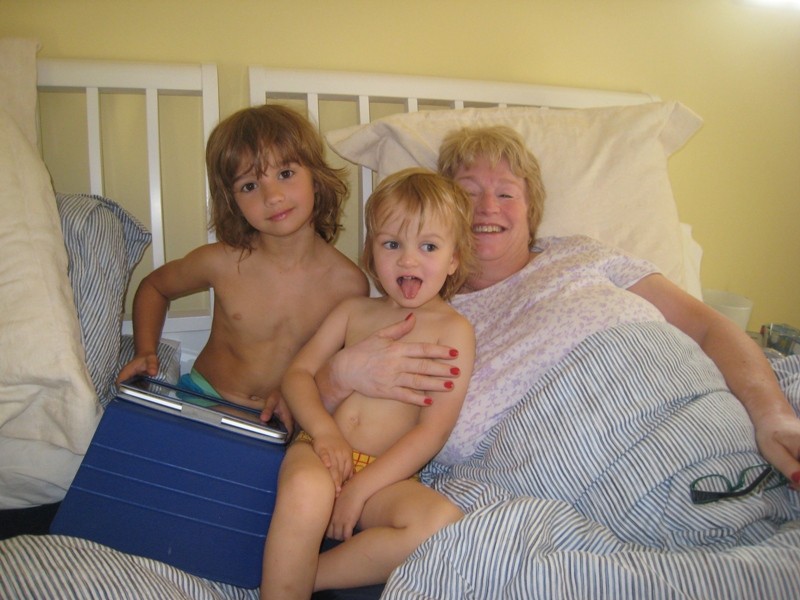 Being woken up early every morning...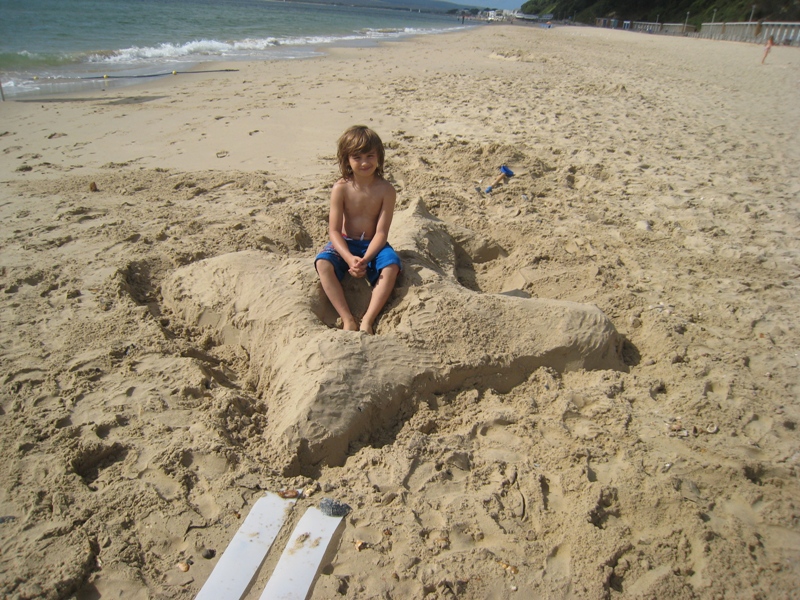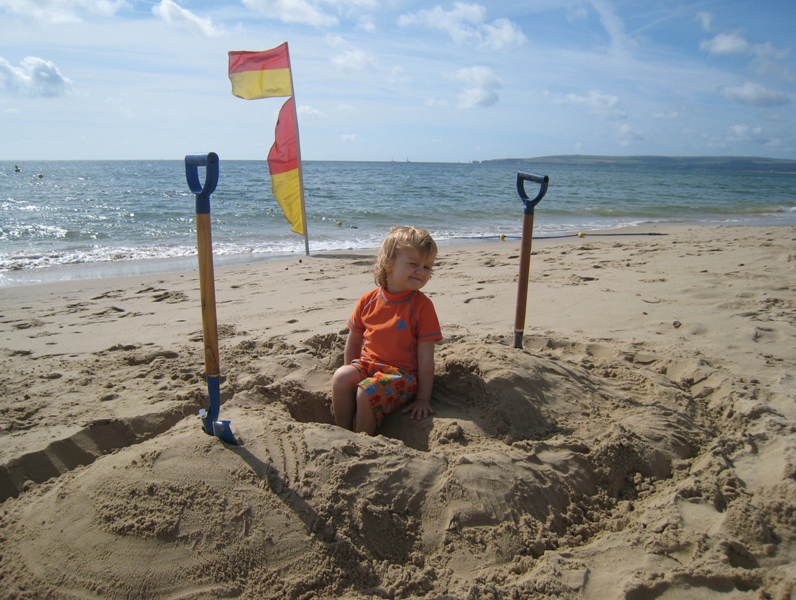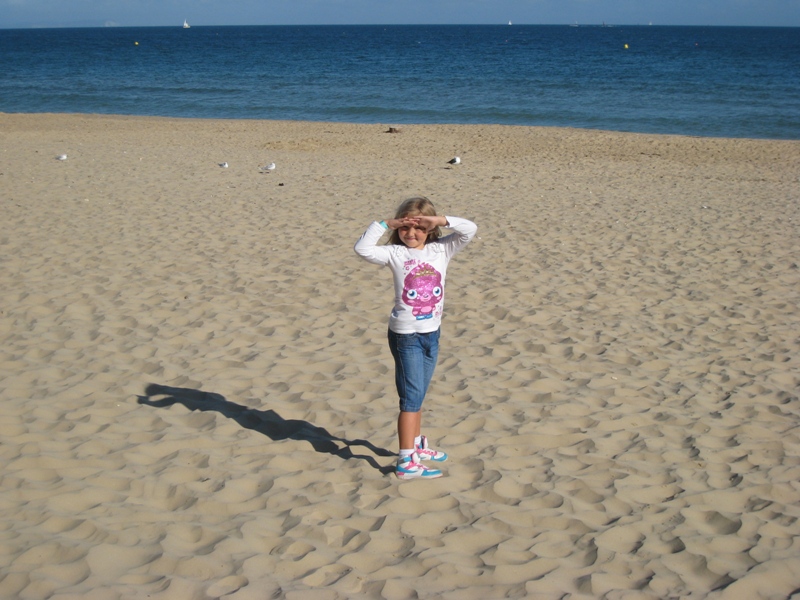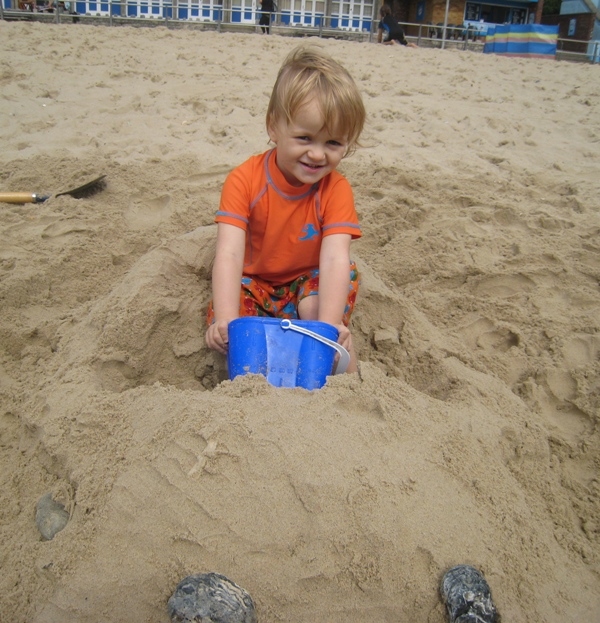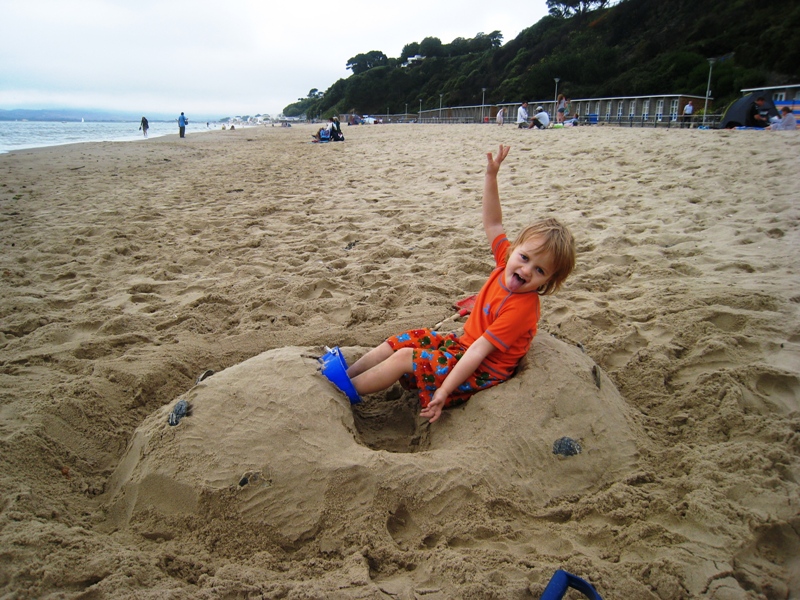 Sandcraft on Canford Cliffs Beach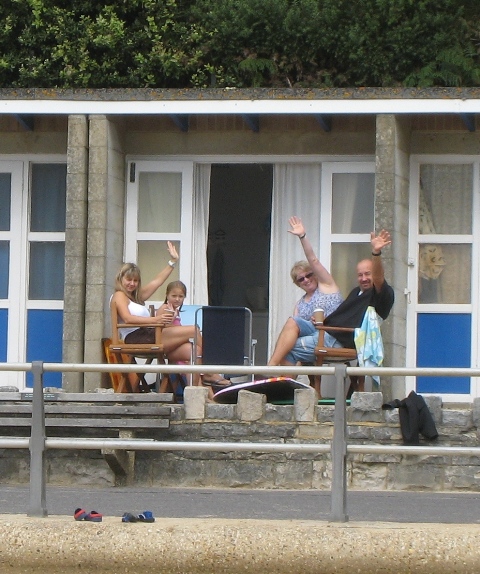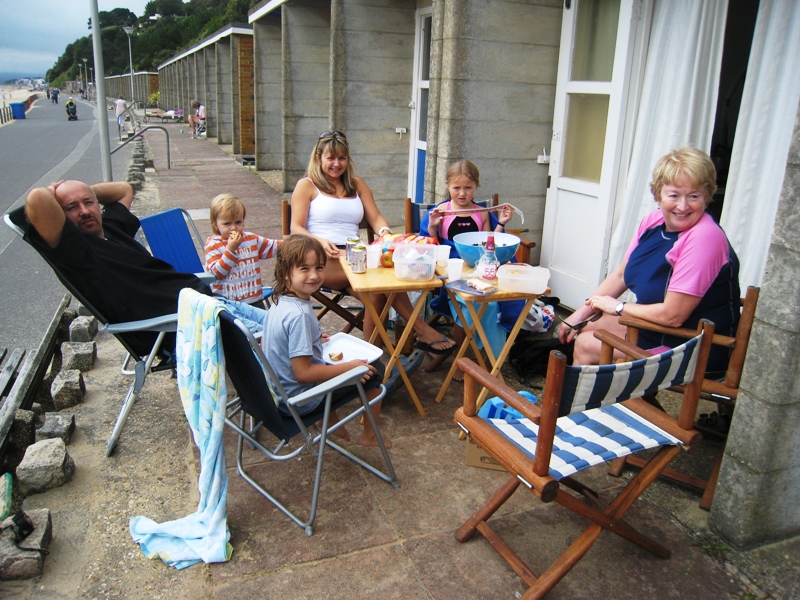 The Beach Hut we hired for the week
On an evening walk to Branksome Chine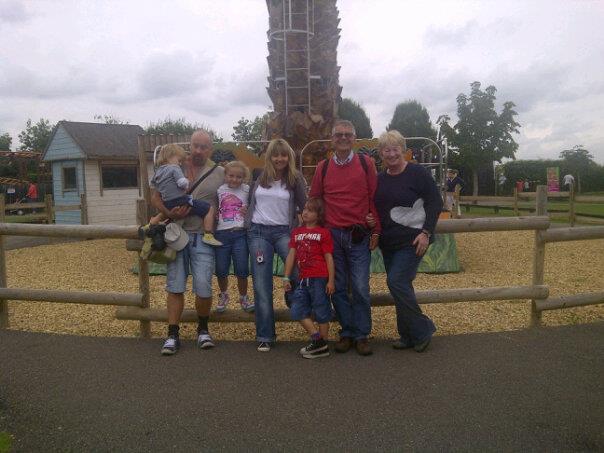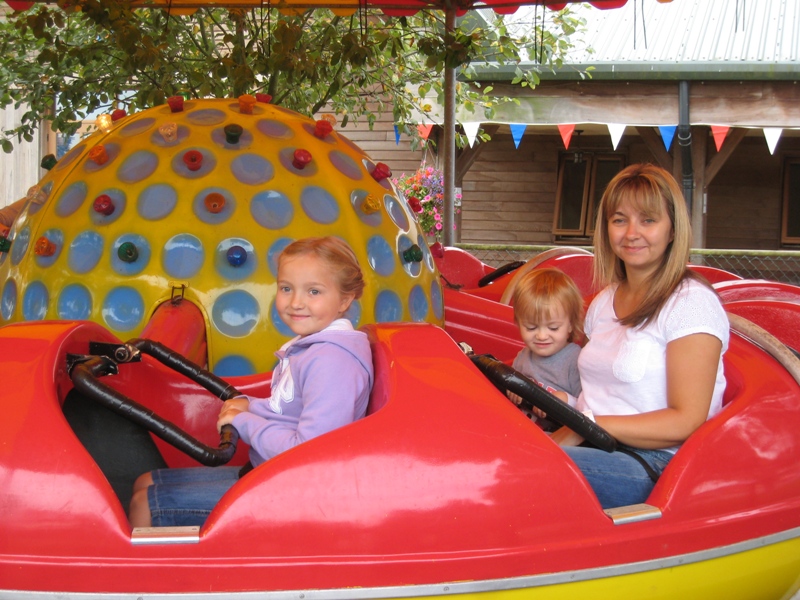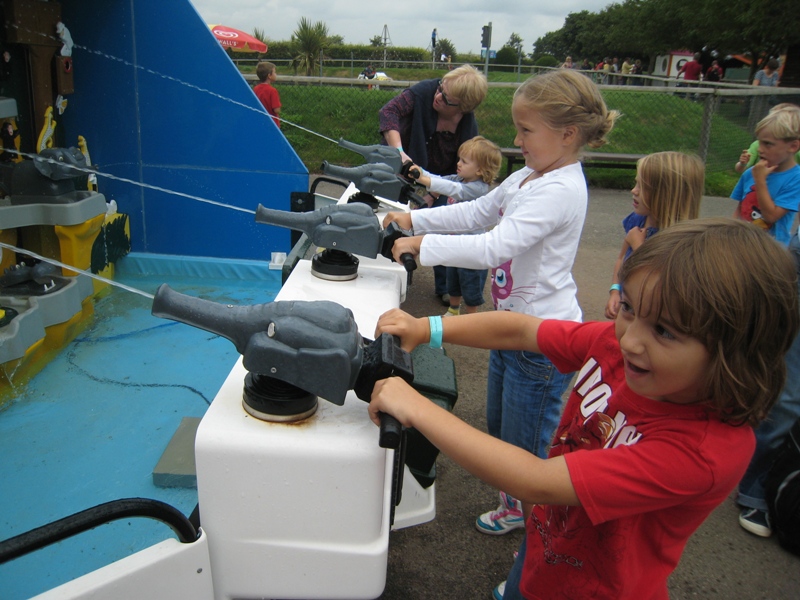 AdventureLand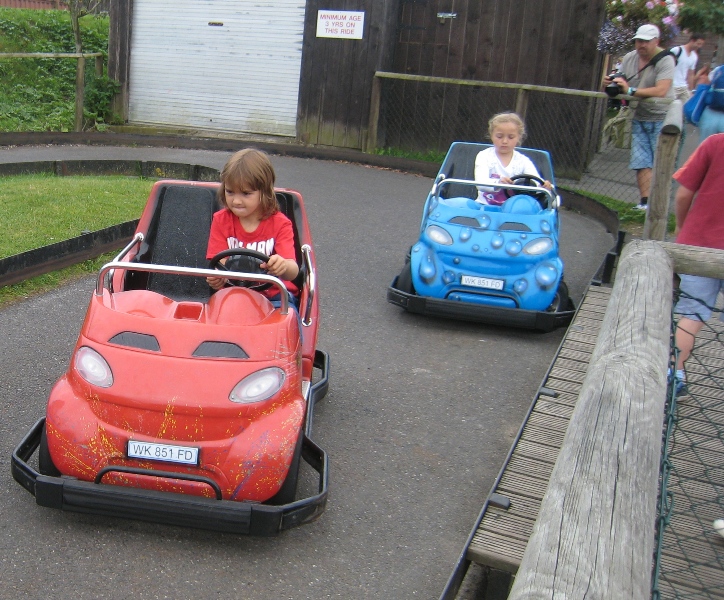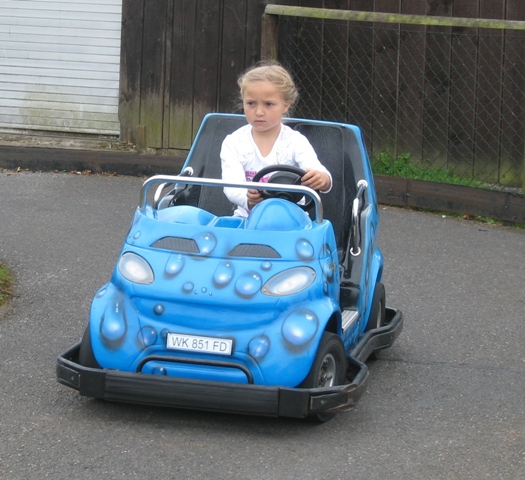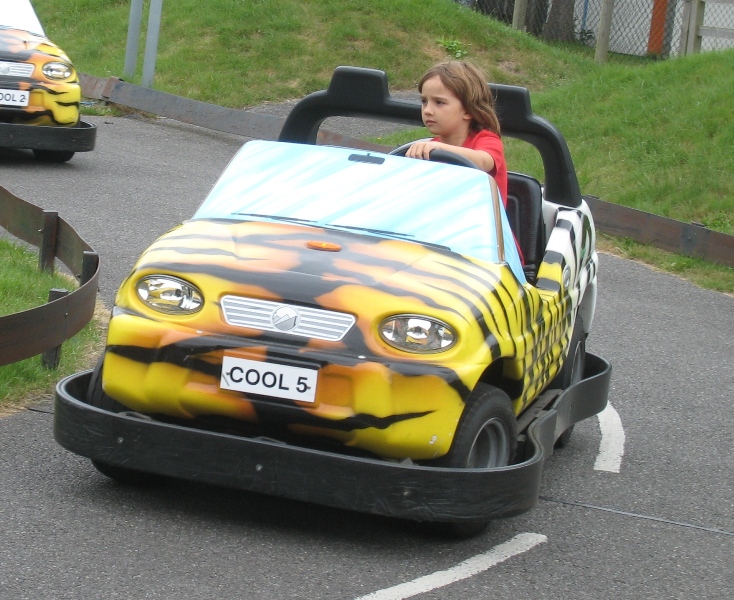 Driving at AdventureLand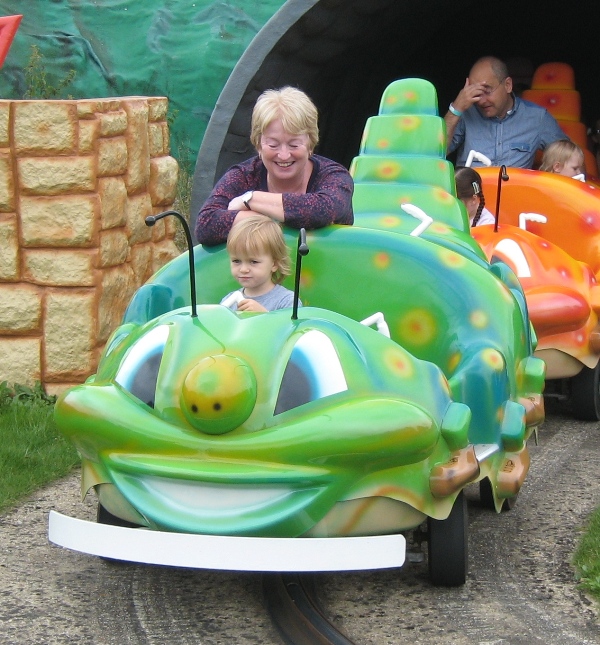 On the 'scary' caterpillar ride at AdventureLand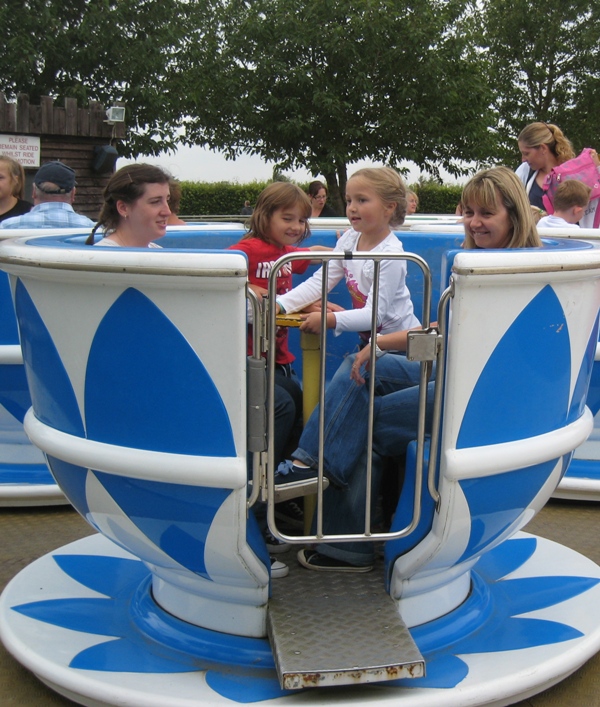 Teacup ride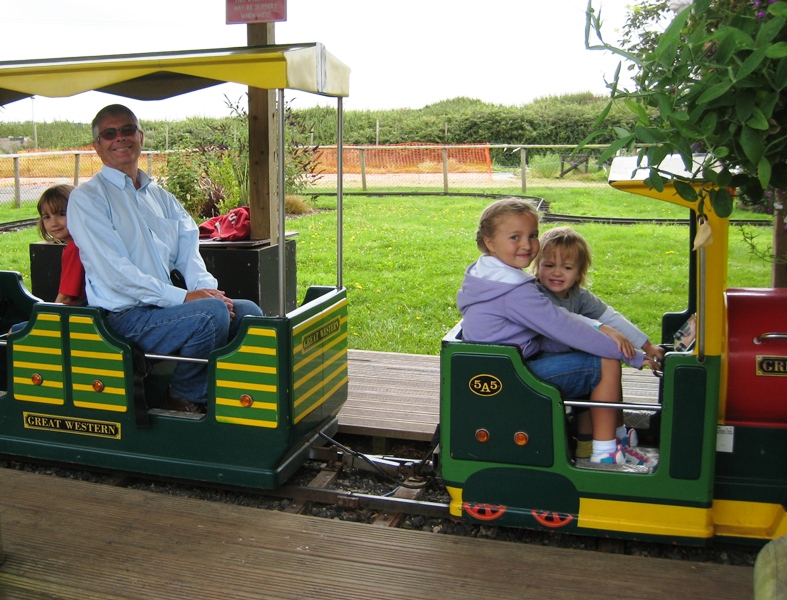 The exciting little train...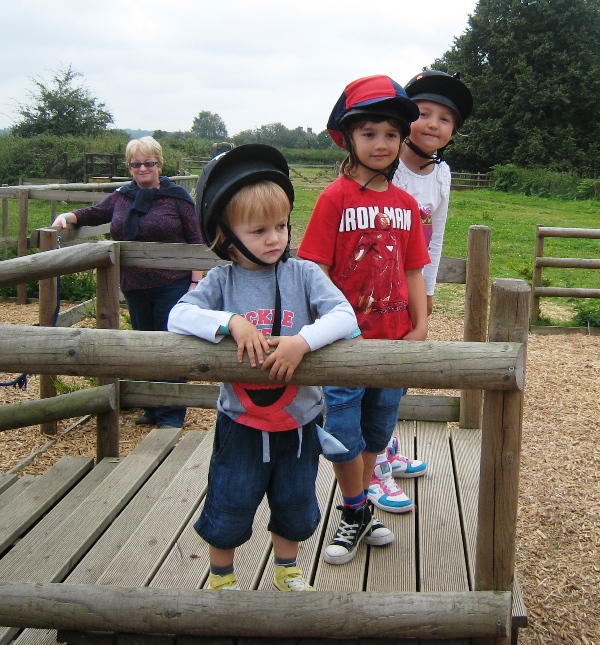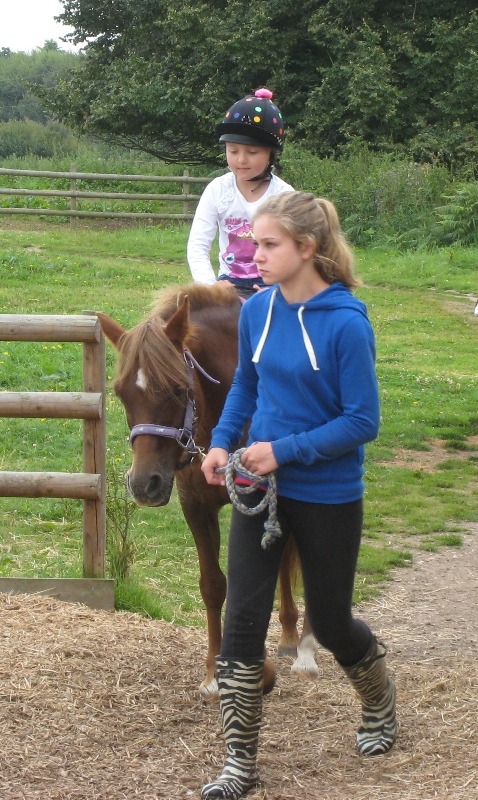 Pony riding at AdventureLand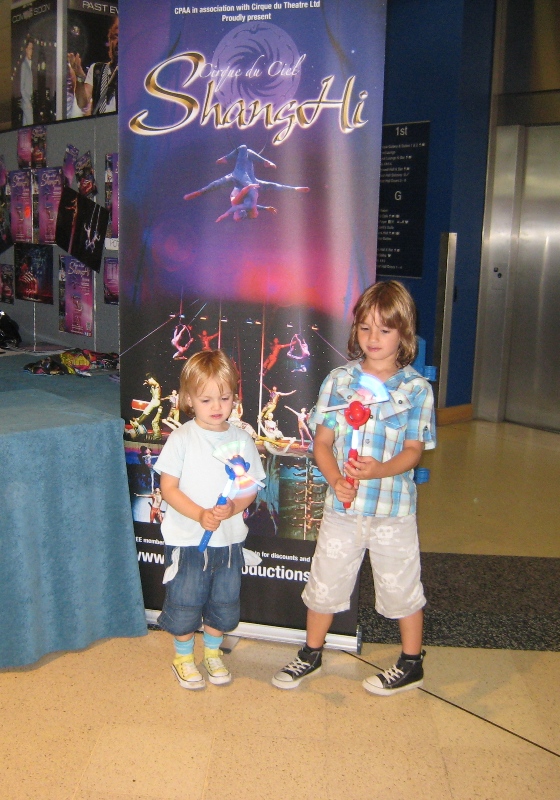 A visit to Cirque de Ciel at the BIC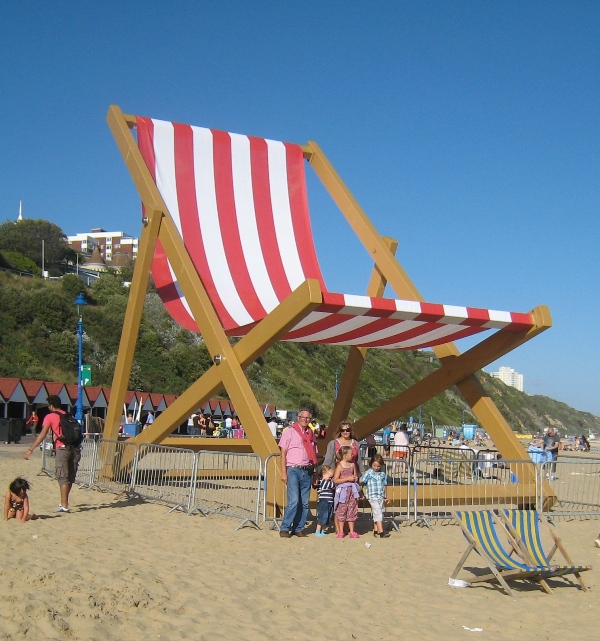 The deckchair 'installation' on Bournemouth beach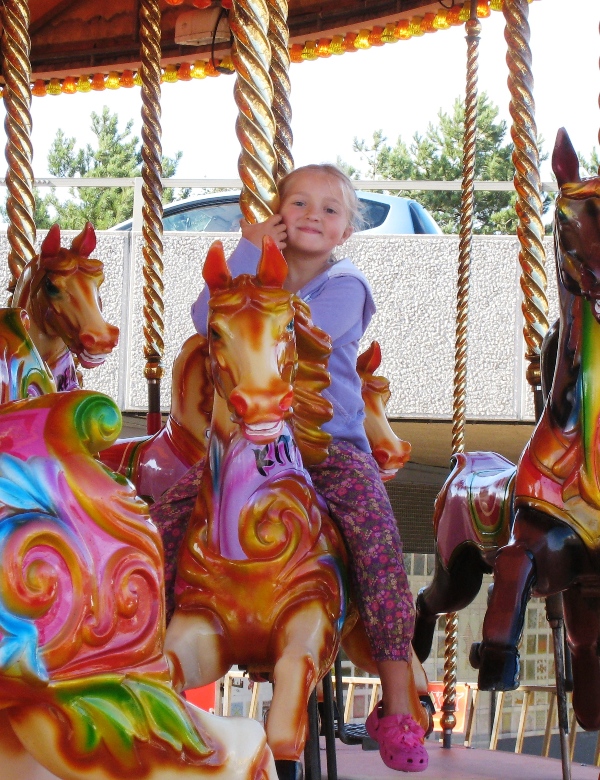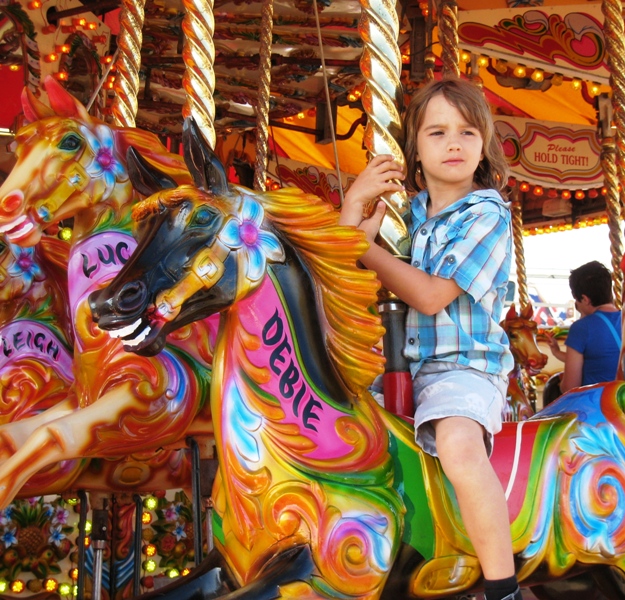 Funfair on Bournemouth Promenade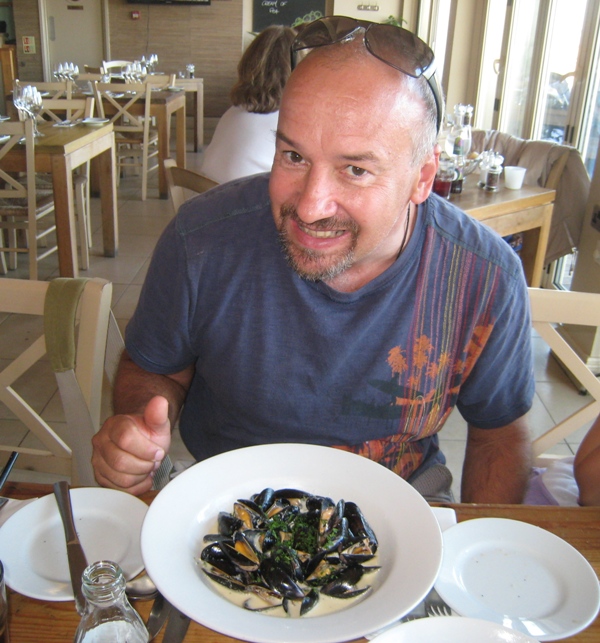 Richard flexing his mussels...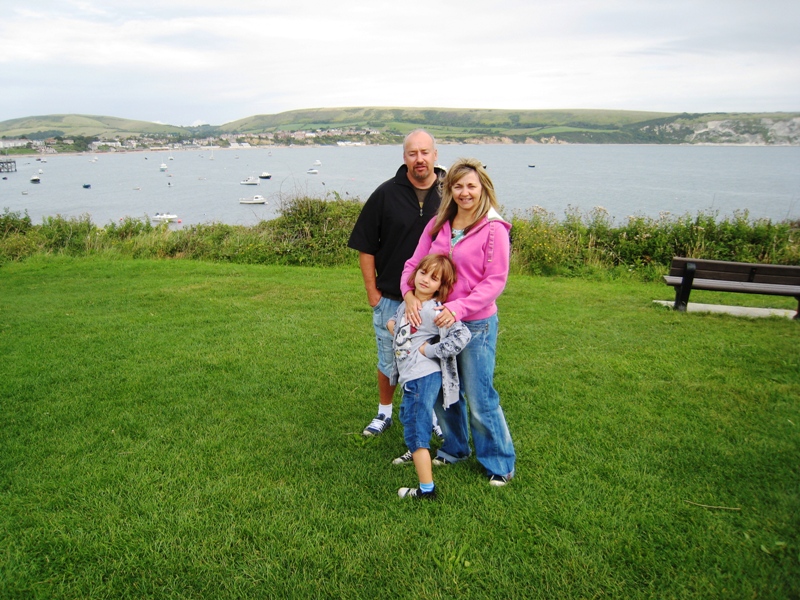 Friday - a trip to Swanage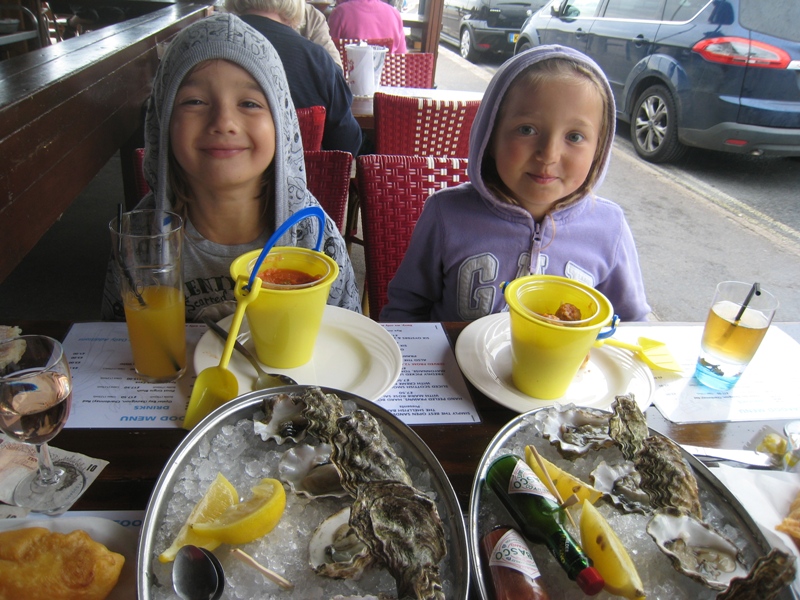 Lunch (in the rain) at Gee Whites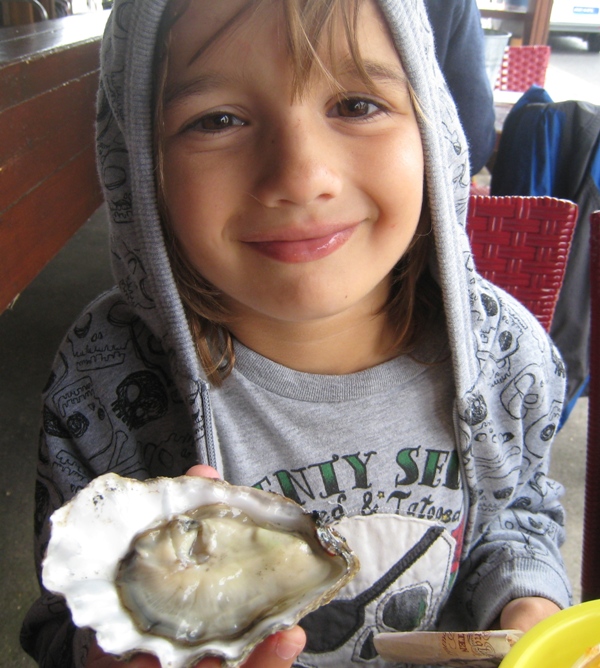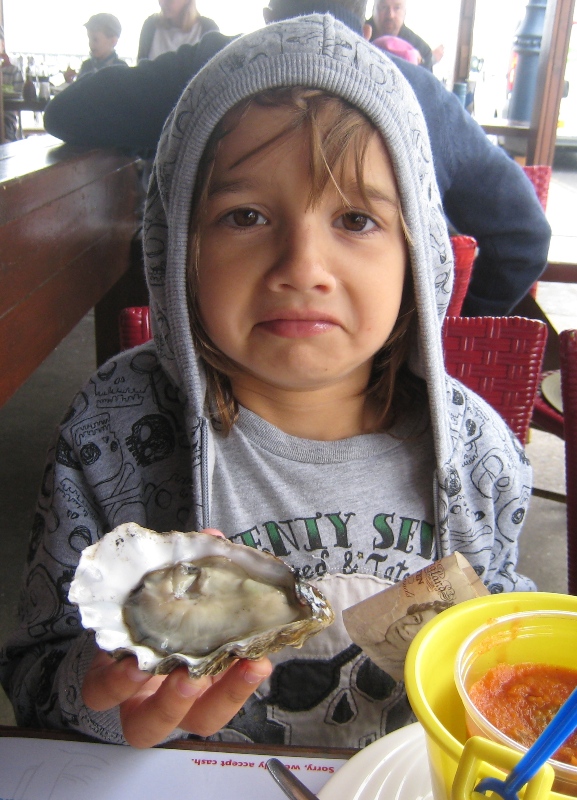 For many months I have told Teddy I would give him £10 if he ate an oyster. The day arrived... He hated it. Chewed it for a minute. BUT eventually swallowed it! Good on Teddy!