6th Aug 12 - Olympics!
We visit the Olympic Park in Stratford. SW Trains to Waterloo, Jubilee Line to Stratford and a 20 min walk. All went v well (in both directions!) We had a fab day.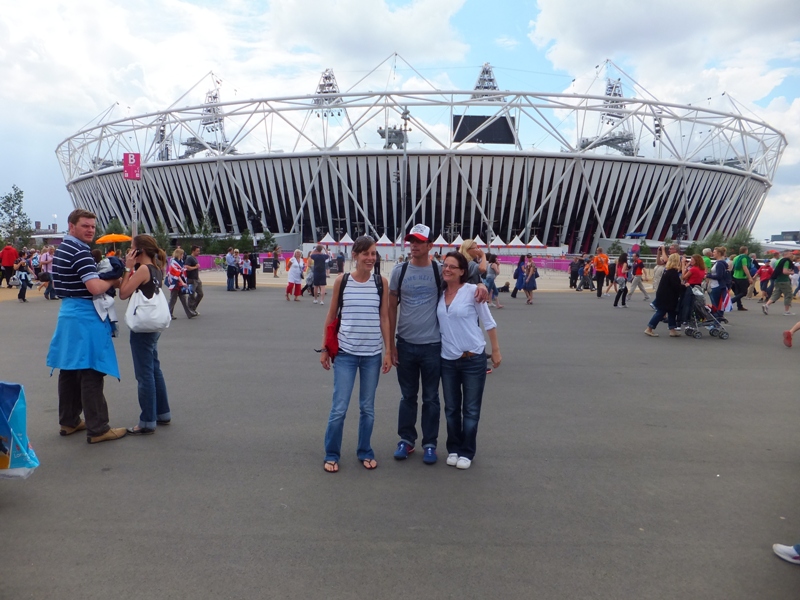 Our first sight of the Stadium after passing through security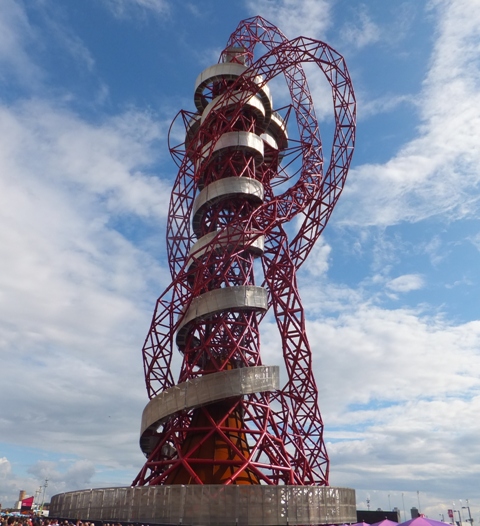 The Orbit. Like it or Hate it? It was much better at night - see later...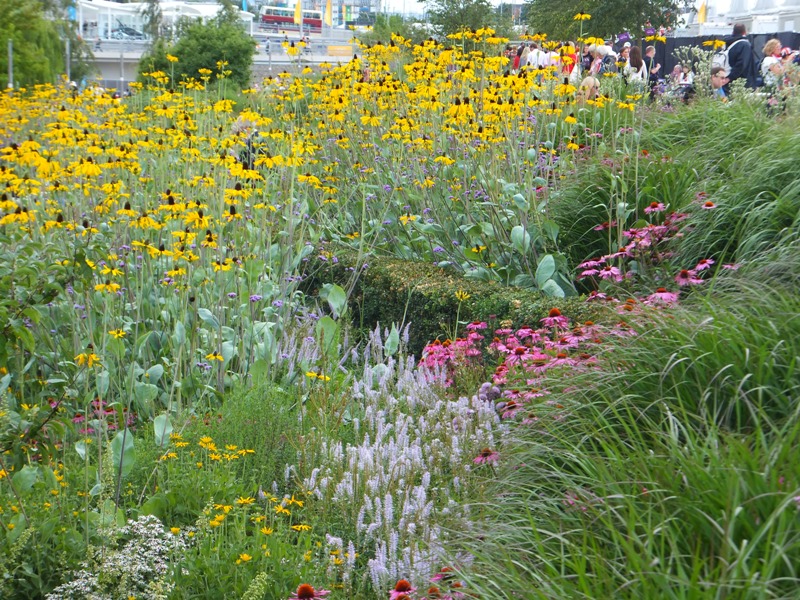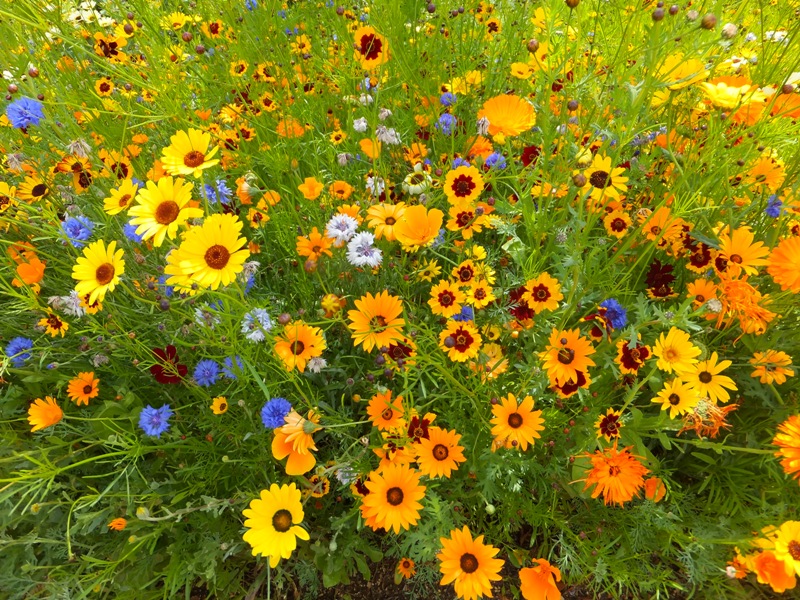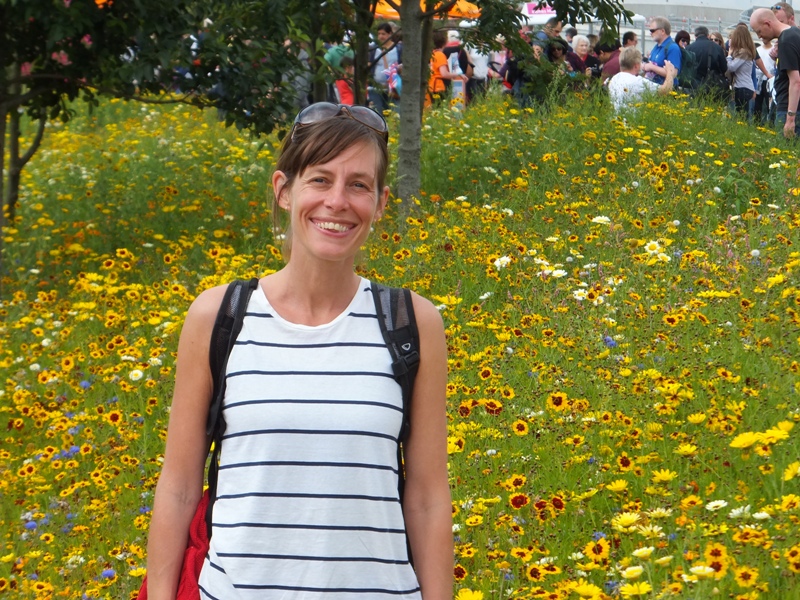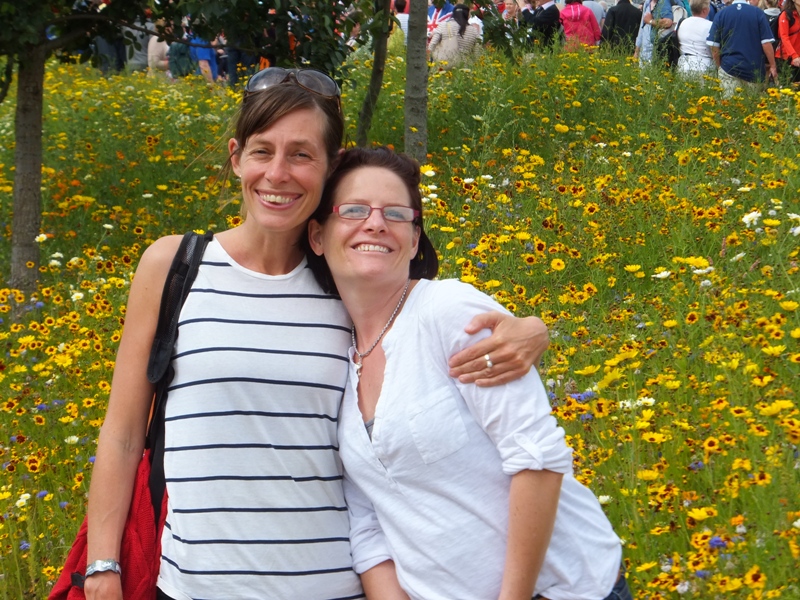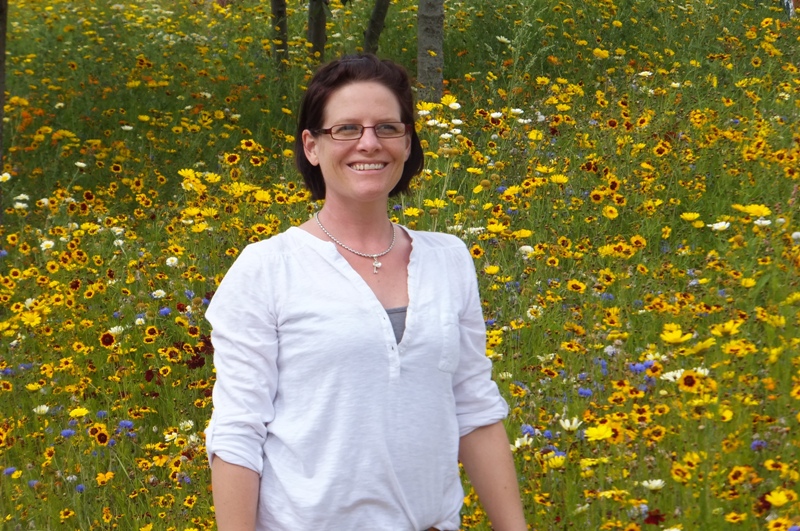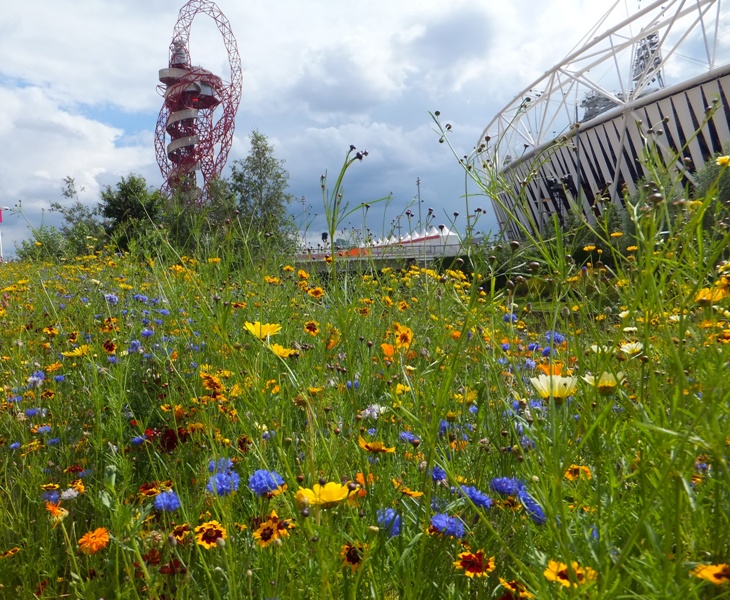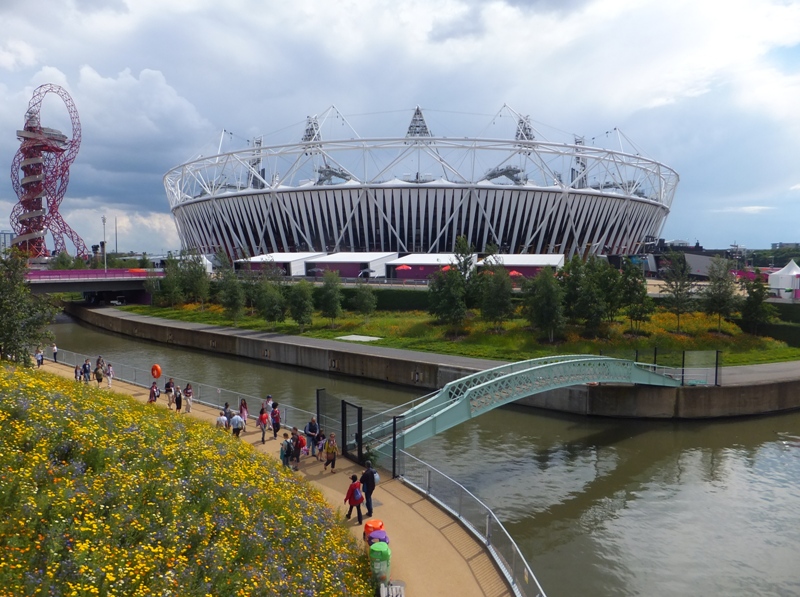 I was bowled over by the landscaping and the acres of wildflowers. Simply beautiful!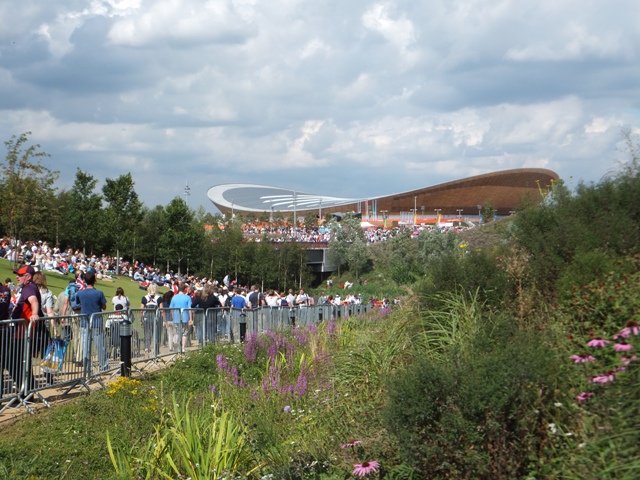 The Velodrome and the entrance to Park Live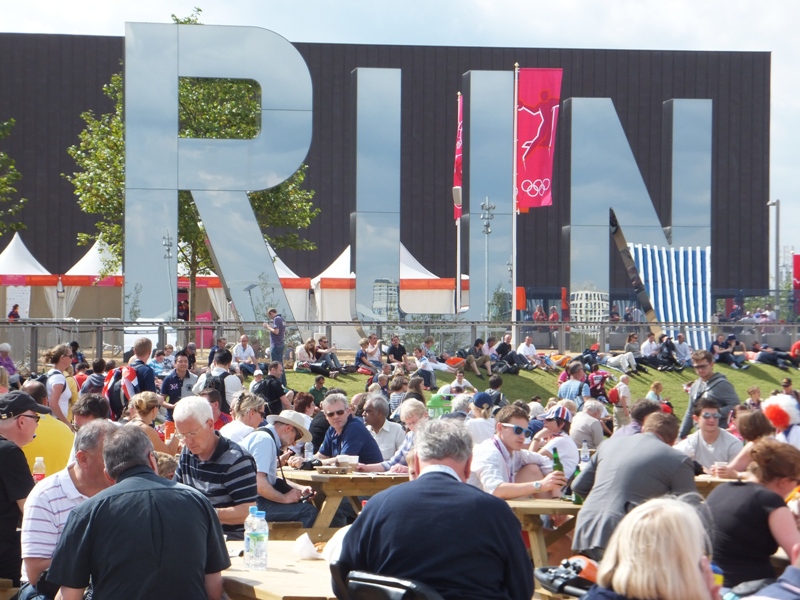 Everywhere very crowded. But I think there were 1/4 million people in the park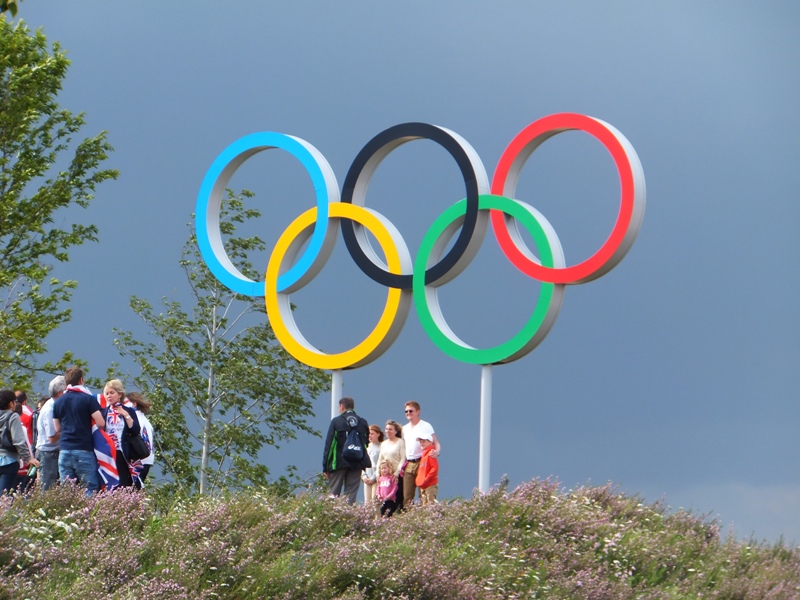 Even a long queue to take your photo under the Olympic Rings.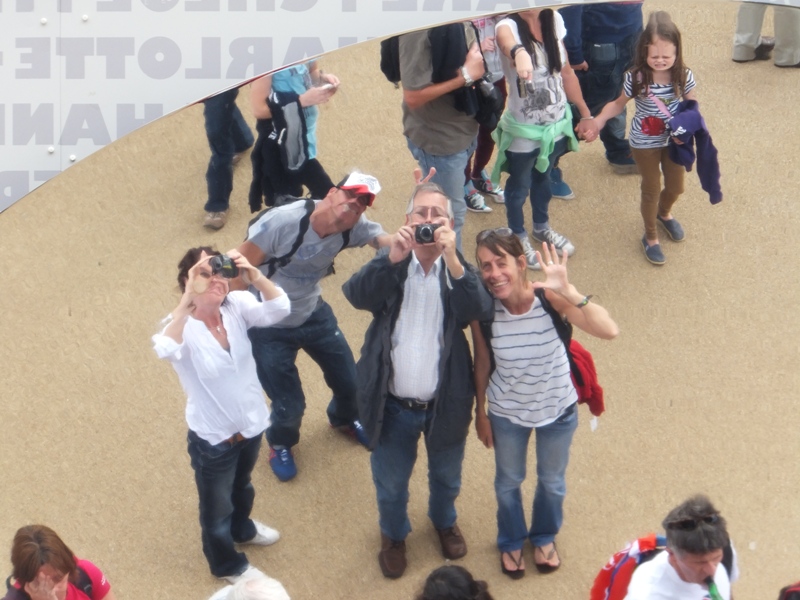 Reflections. There were several of these big mirrors.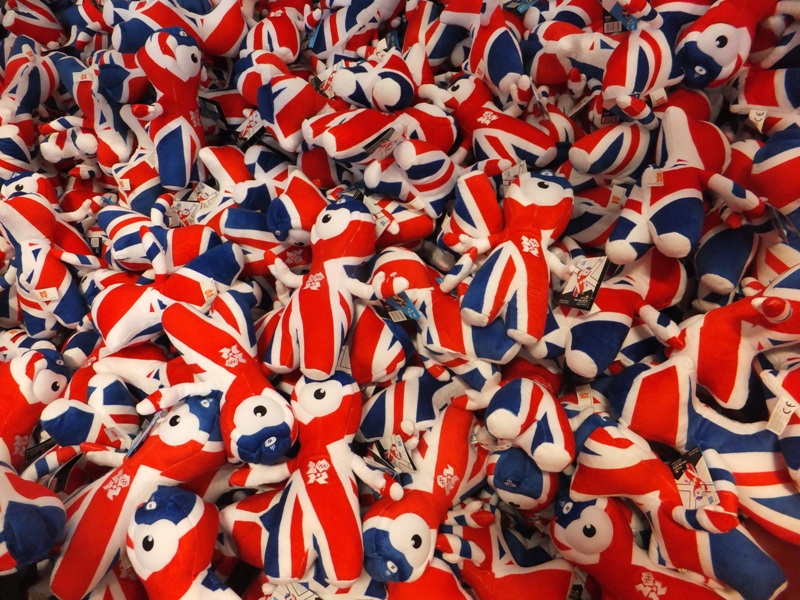 Wenlocks in the Shop. No shortage of retail sales there!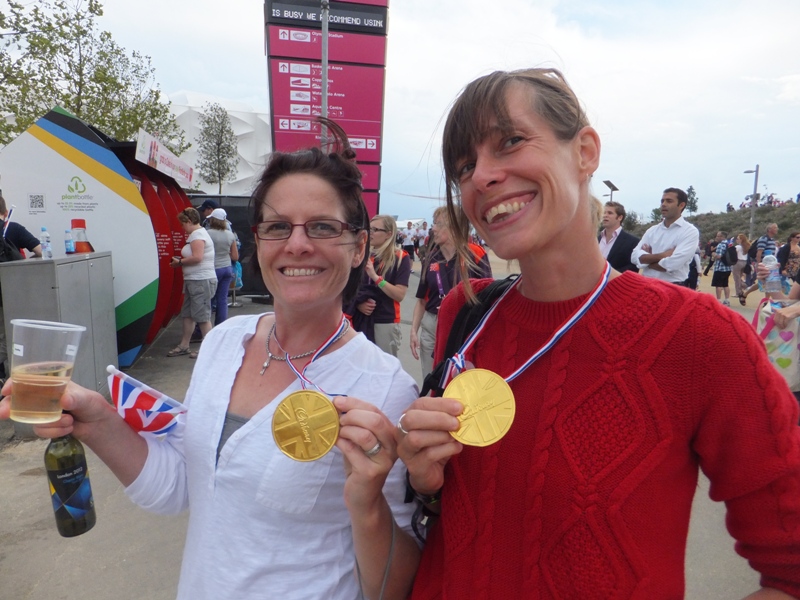 Going for GOLD!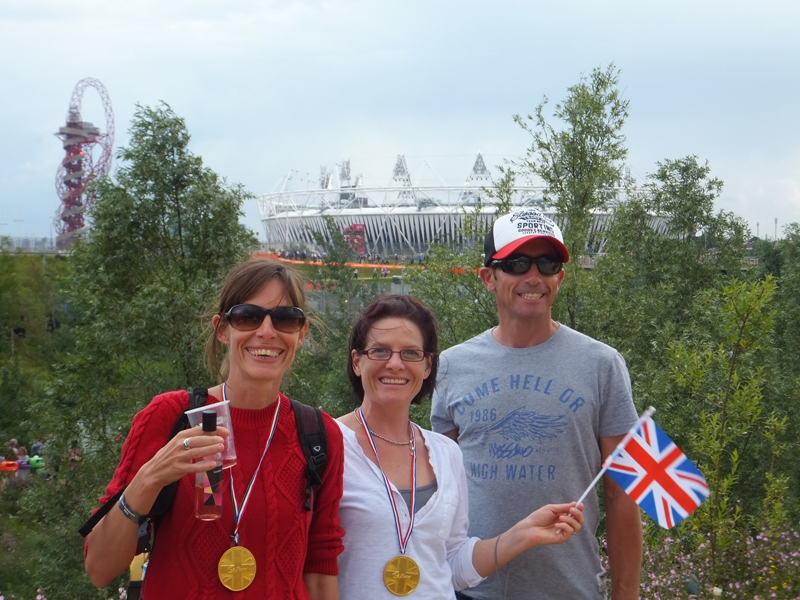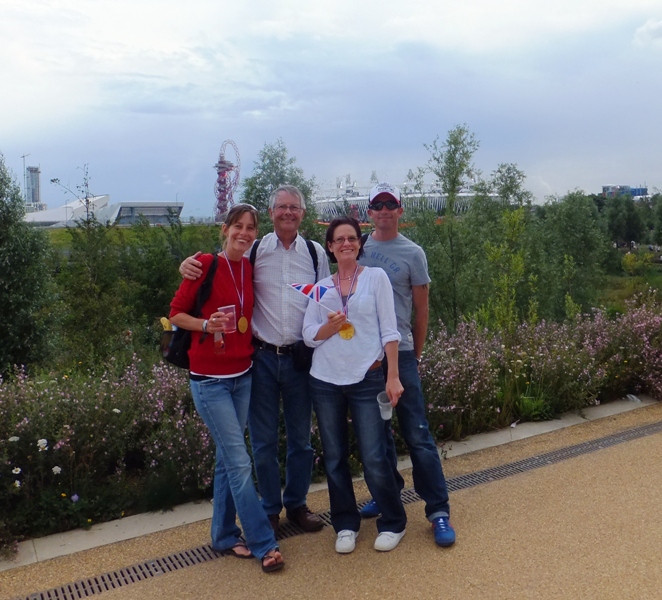 Took an hour or so just to walk around and soak up the atmosphere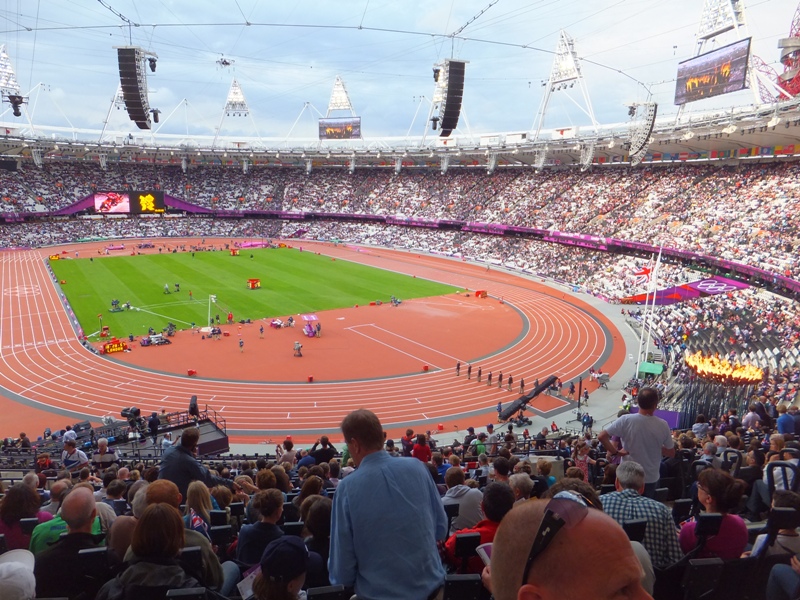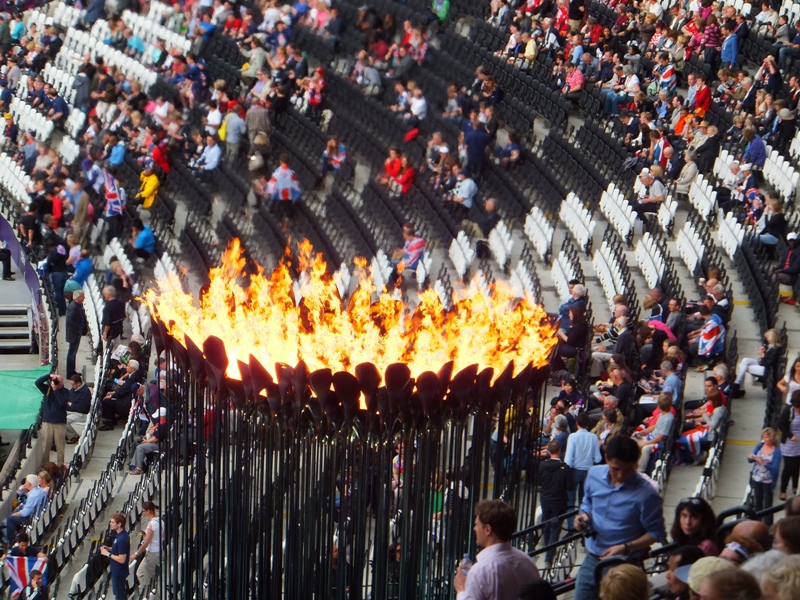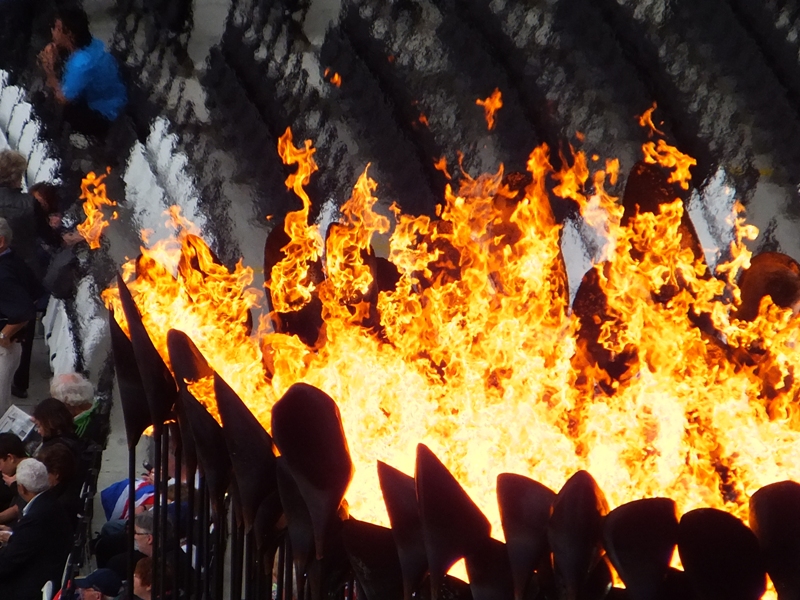 At 6.30pm we took our seats. They were almost the 'best in the house'. The Stadium is fantastic. The Olympic Cauldron was just to our right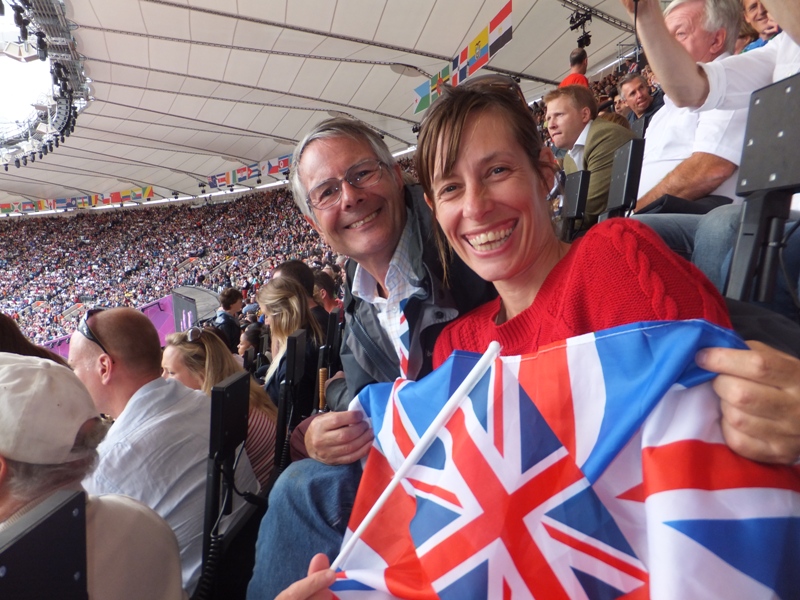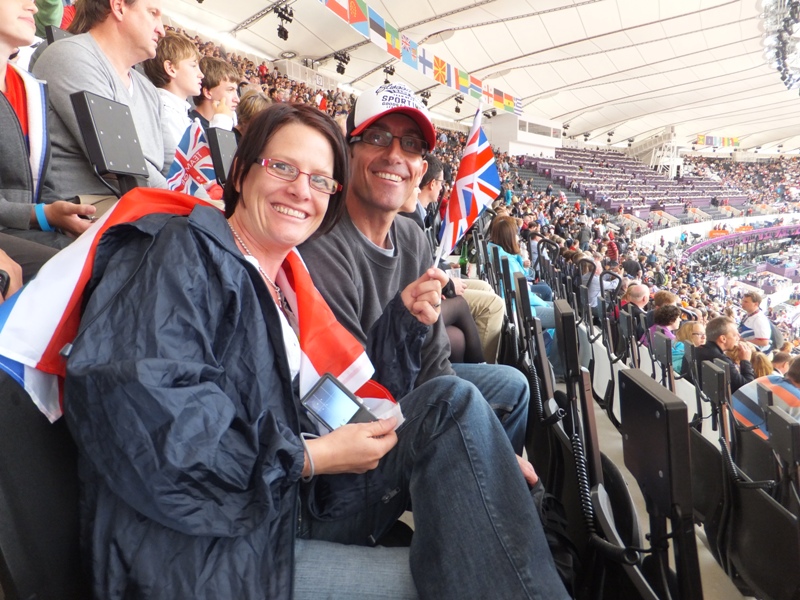 The place was packed! Everyone in fantastically good mood, cheering every competitor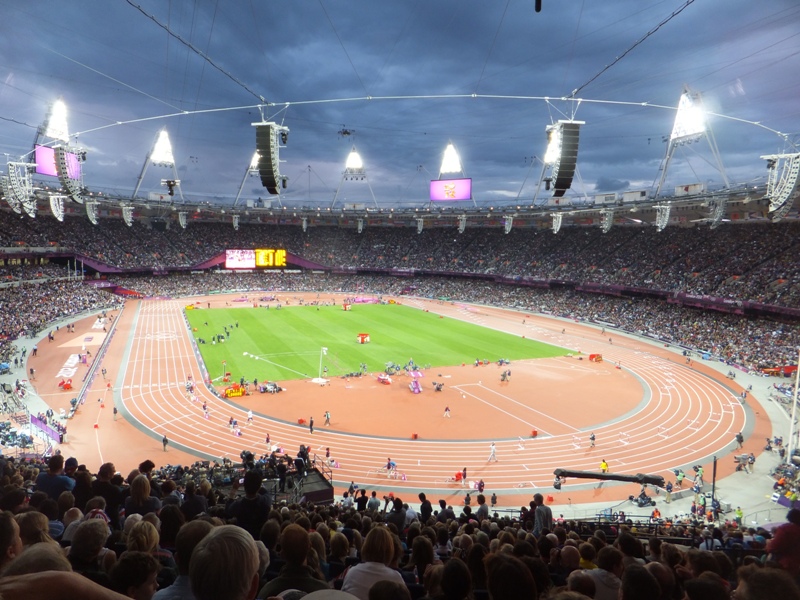 Stadium looked EVEN better when the the lights came on. We saw pole vaulting, shot put, 400m hurdles, steeplechase etc. No Team GB successes but it didn't matter. This was a case of just 'being there'.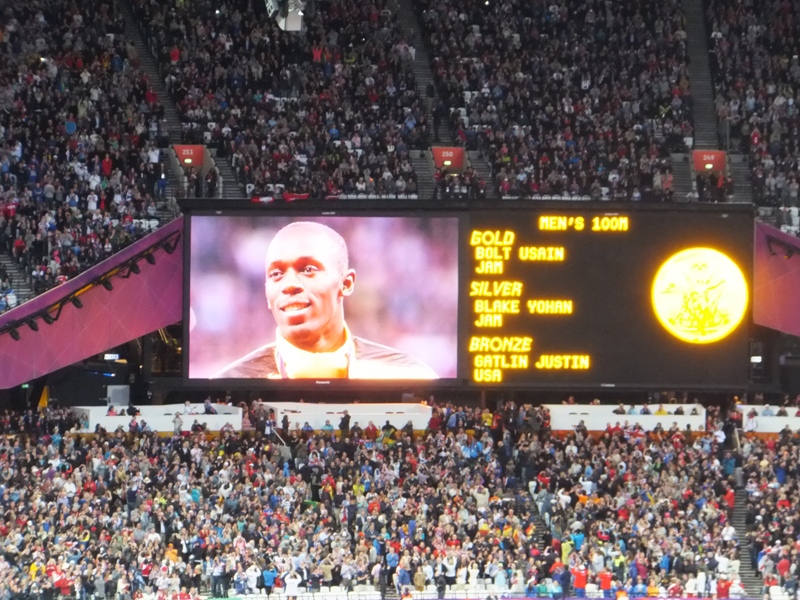 We did see Usain Bolt being awarded his Gold Medal. What a roar that created!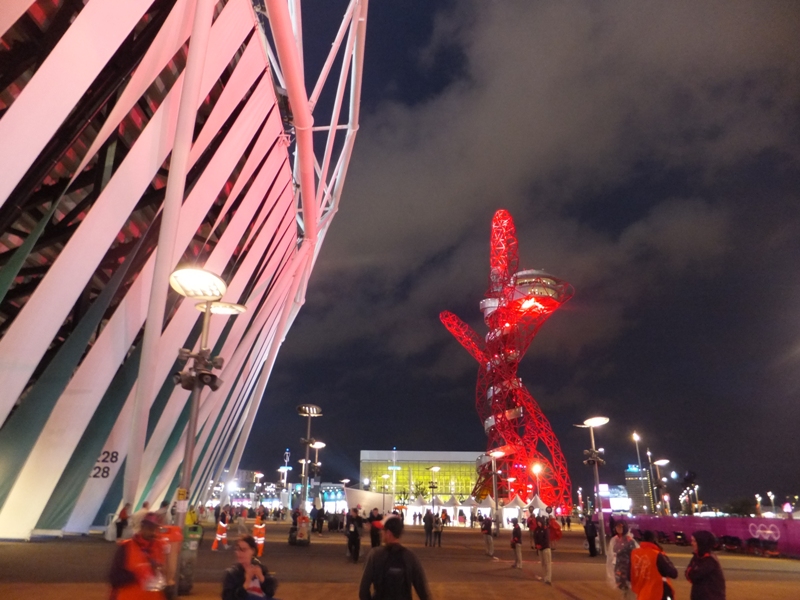 The Orbit looked reall good in the dark as we left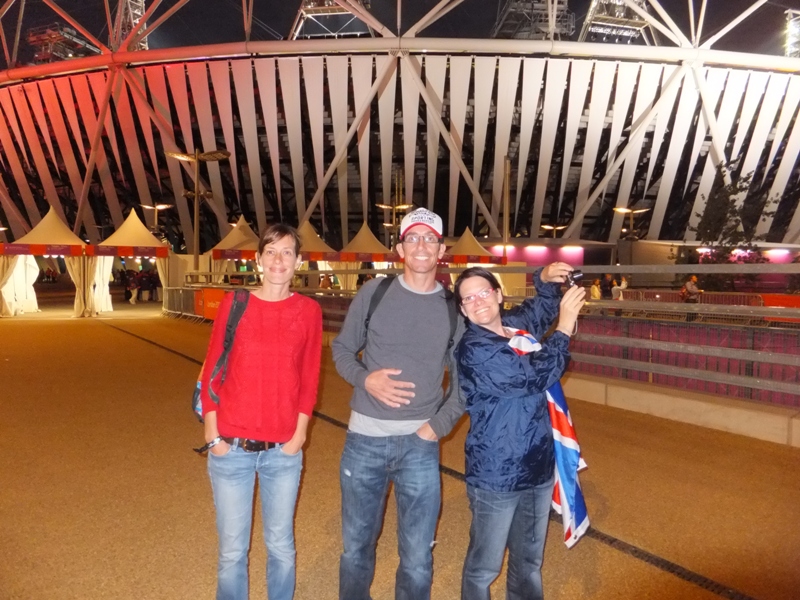 Fantastic day! The UK should be very proud of what we have built. Certainly made me feel patriotic.