30th July 12 - Olympic Beach Volley Ball at Horseguards Parade
Had to get up at 5.00am to get to the venue on time. But it was worth it. Great day!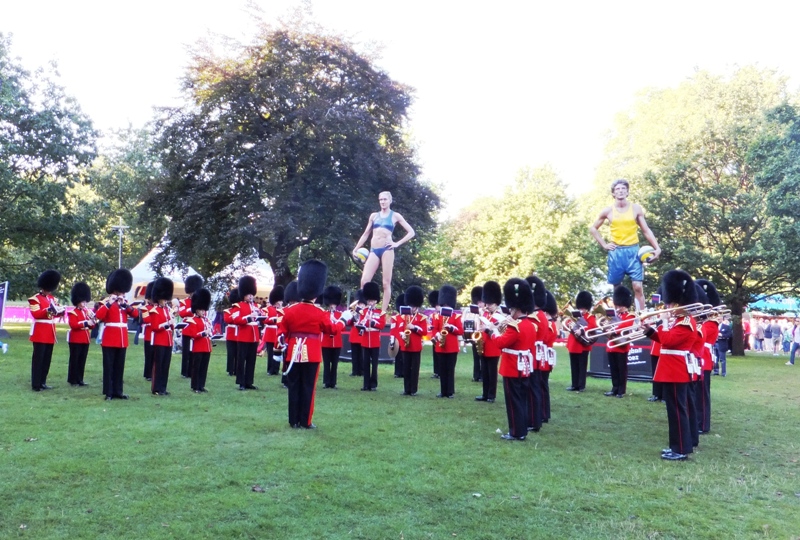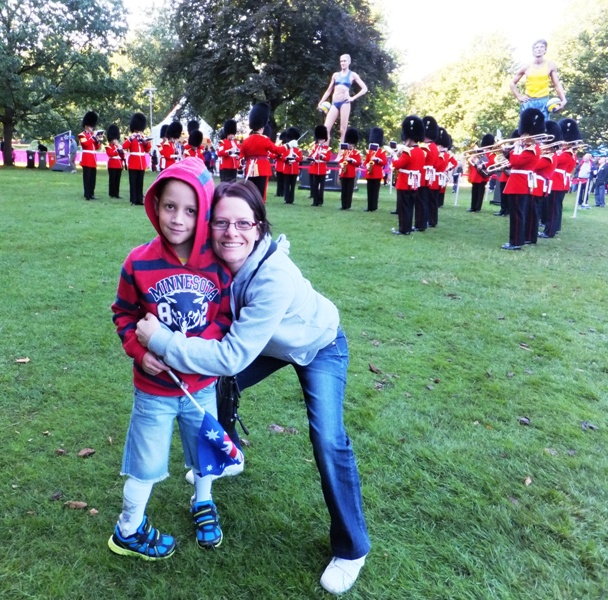 The Welsh Guards welcome us to HorseGuards Parade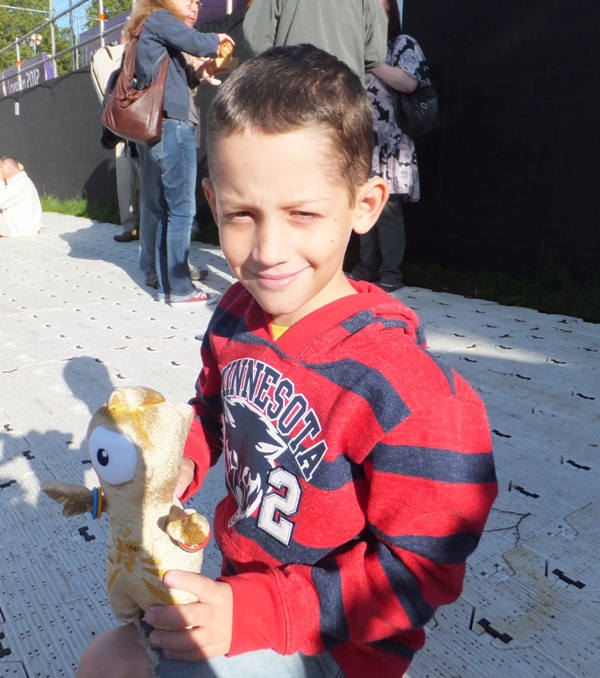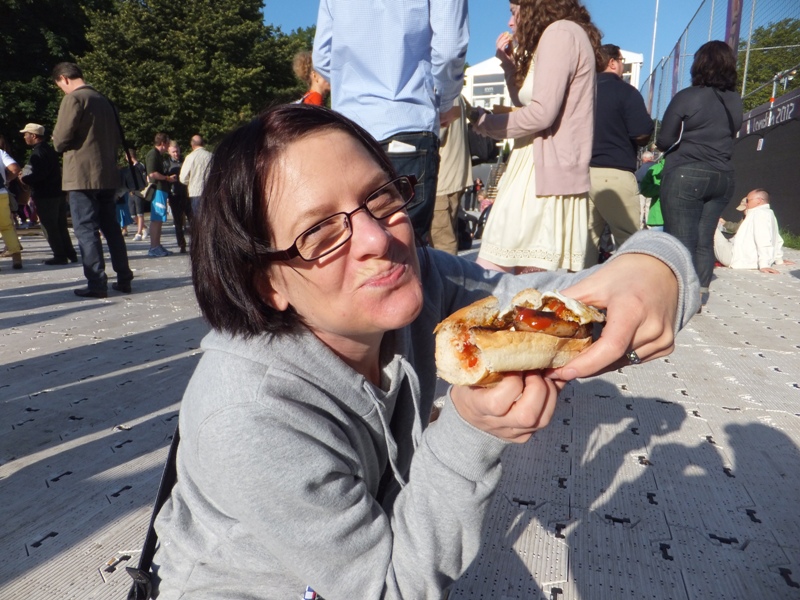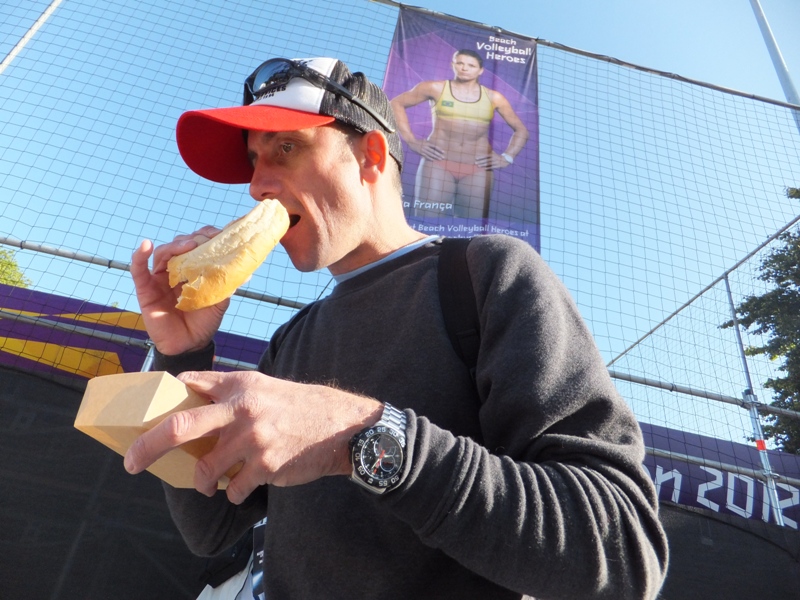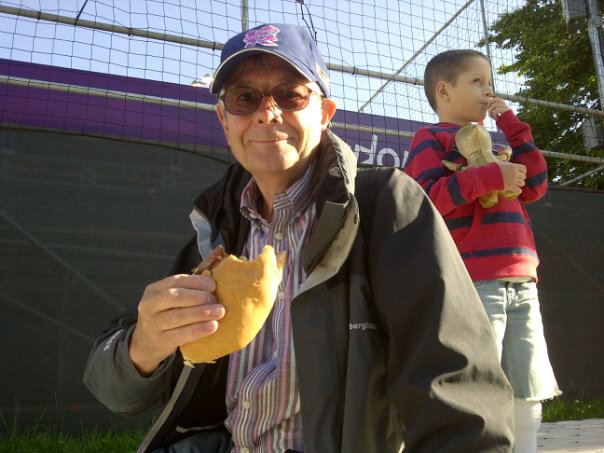 Euan gets a Wenlock souvenir - we get sausage/bacon butties!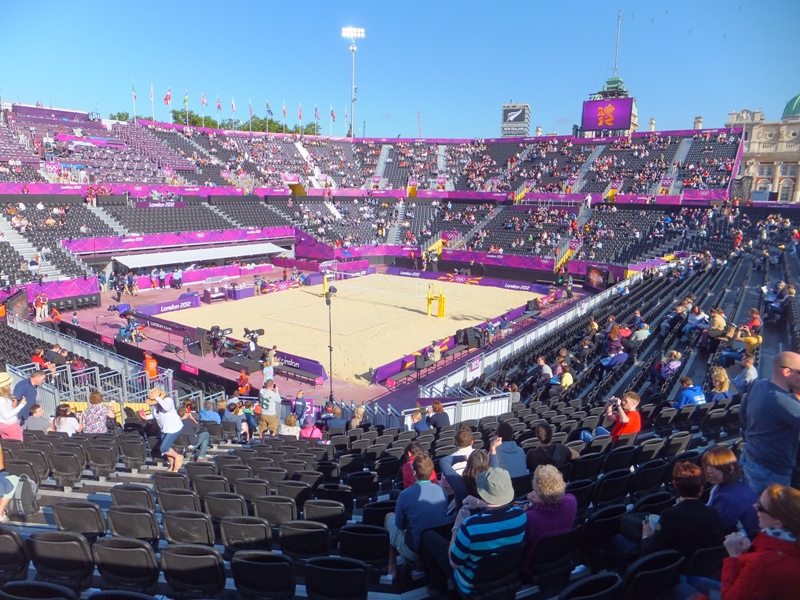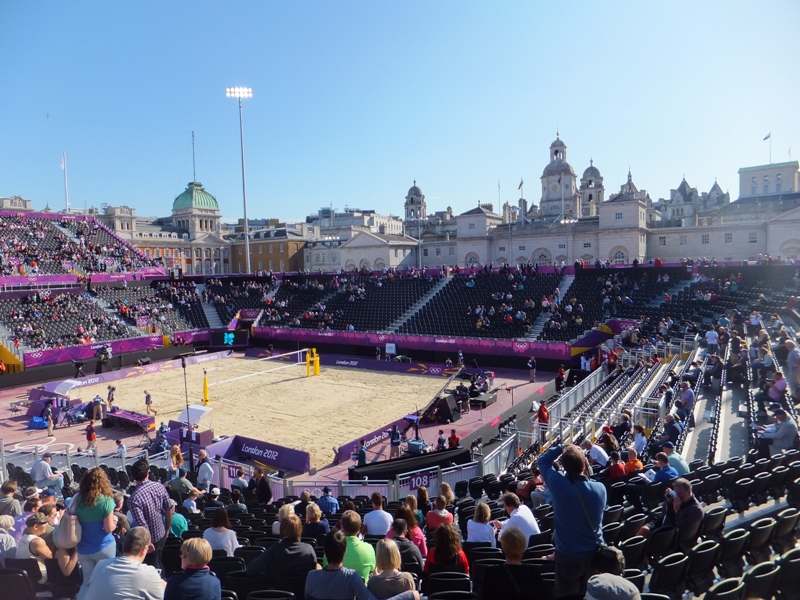 The 15,000 seater stadium was magnificent! BTW - This was taken very early on. It was pretty much 100% full - except for the 'secure' area for the Olympic 'family'...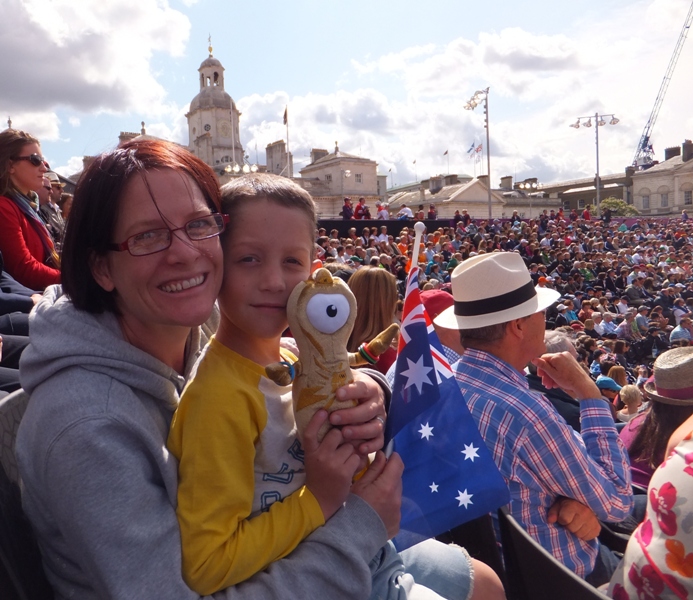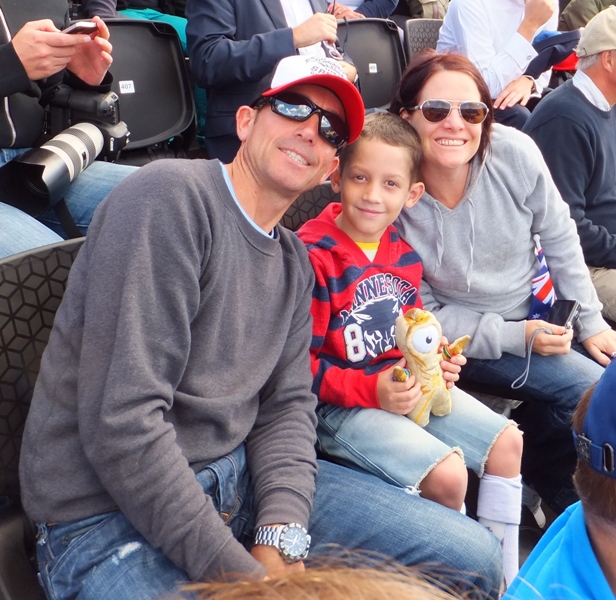 We had great seats too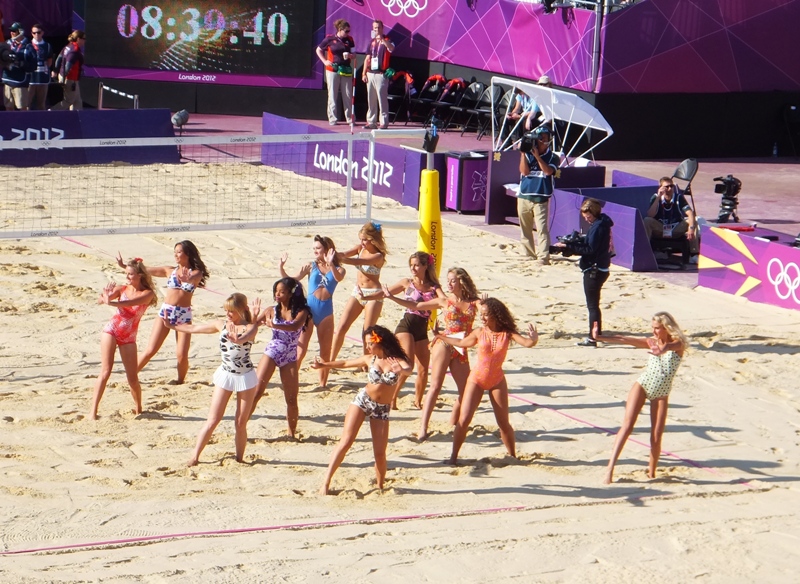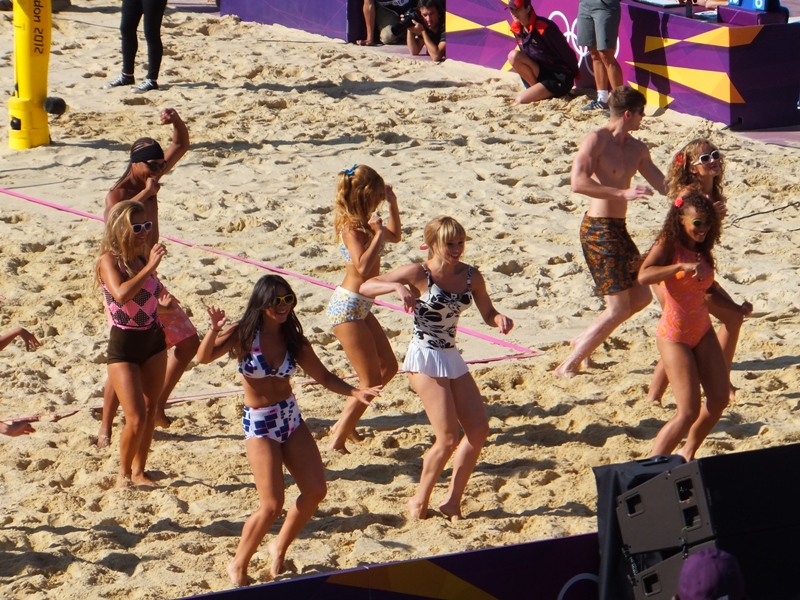 Just a big beach party really!!!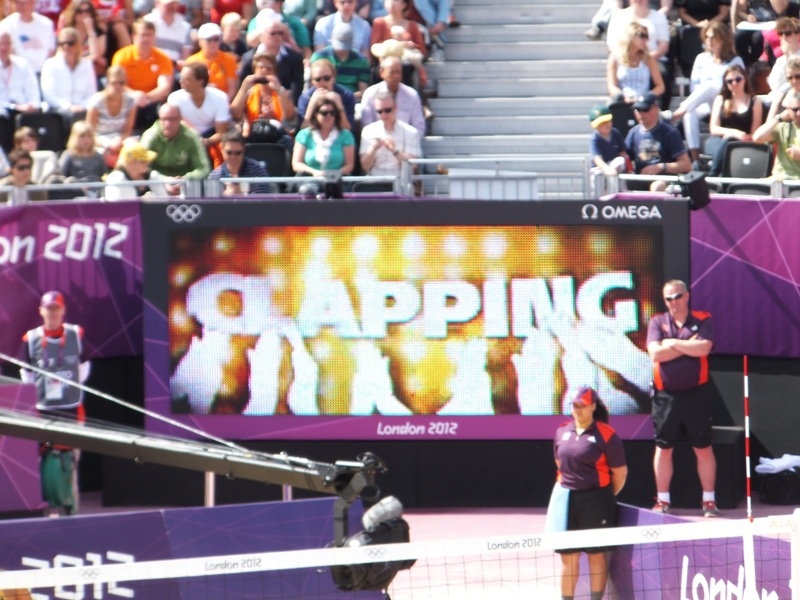 With constant audience participation. It really was great fun. Ole!!!
The organisation and facilities were top notch. There weren't even queues for the loos! Made you feel very proud to be British to have achieved all this - and the sun shone!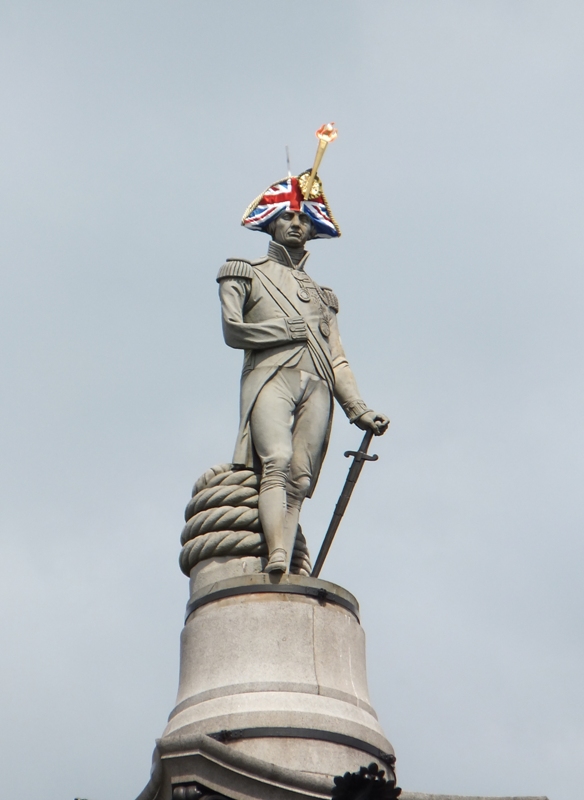 Exit via Trafalgar Sq where even Nelson was in a party mood!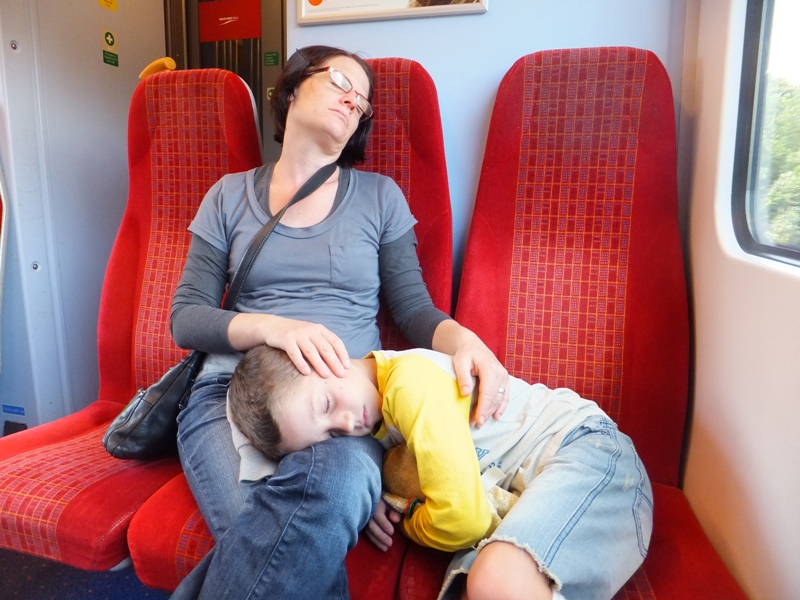 On train on way home. Well we did get up at 5.00am!