5th June 12 - Frankie and Teddy 'dump' the stabilisers
Really cold day on Greenham Common.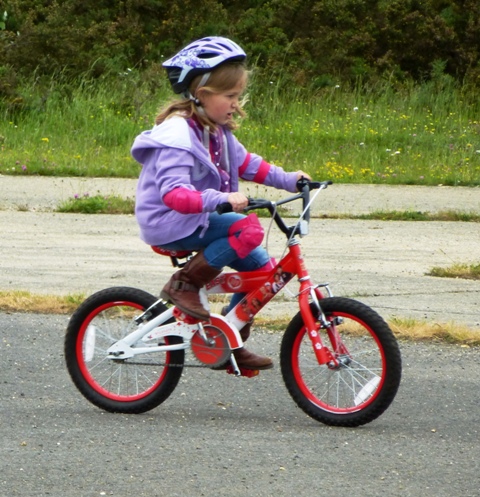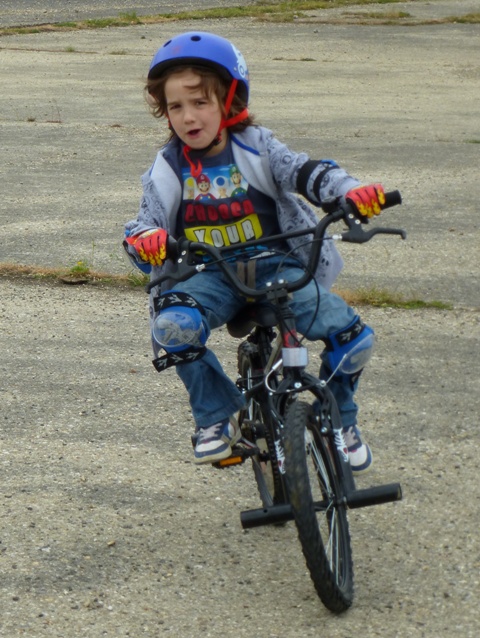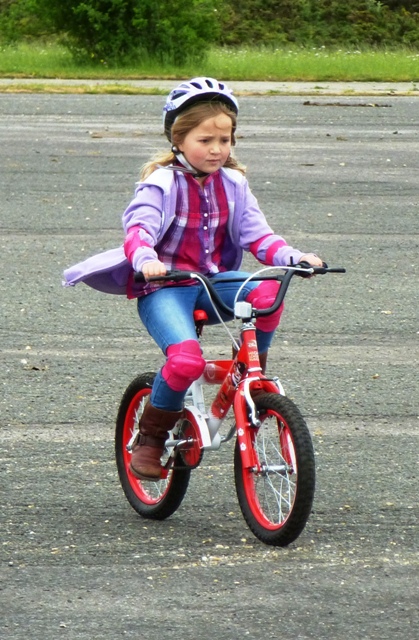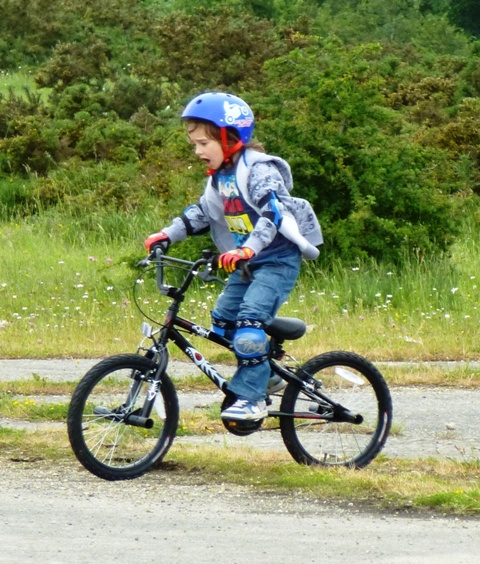 Both Frankie & Teddy dumped their stabilisers yesterday and were keen to show us their new found skills.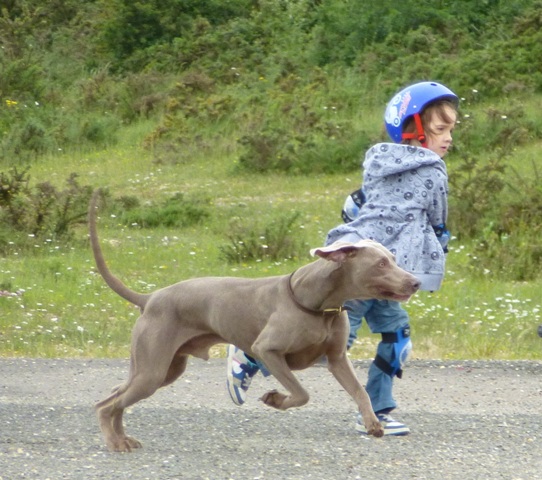 Biff racing Teddy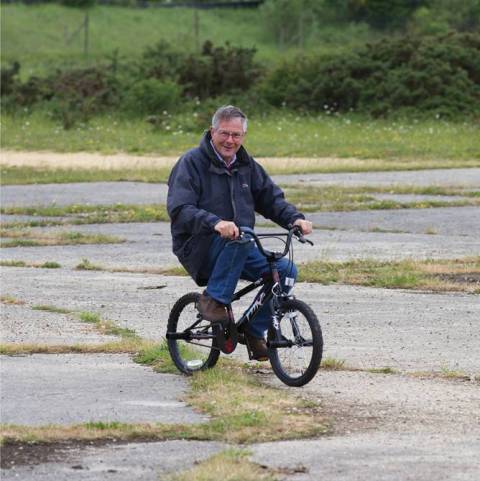 I couldn't resist having a go. I'm told I should get a bigger size!