4th July 11 - Garden Party
Organised a Garden Party for Euan to meet all the other 'Little People' in our life.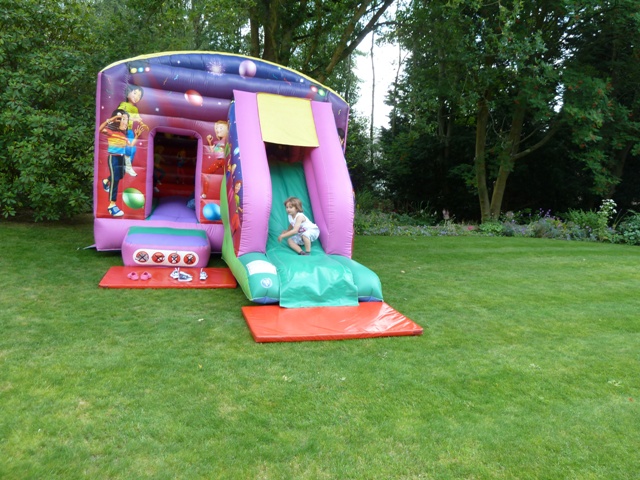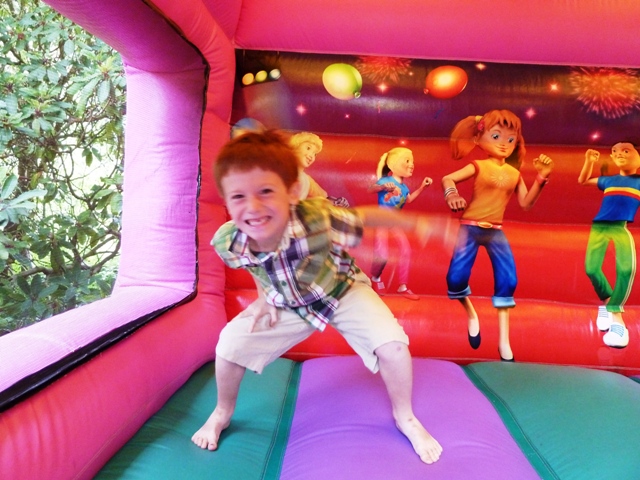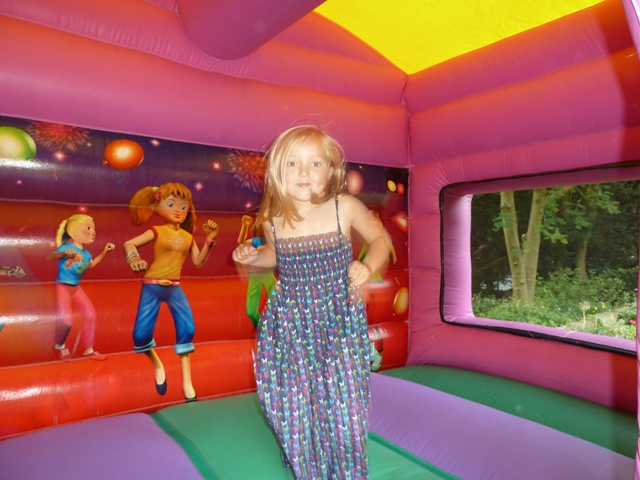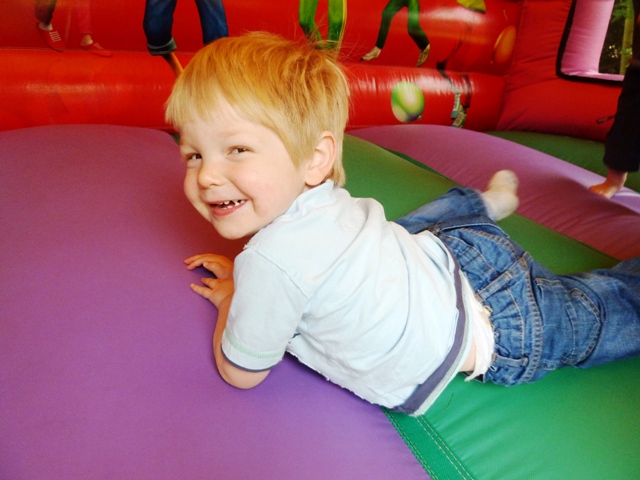 We hired a bouncy castle. It was a great hit!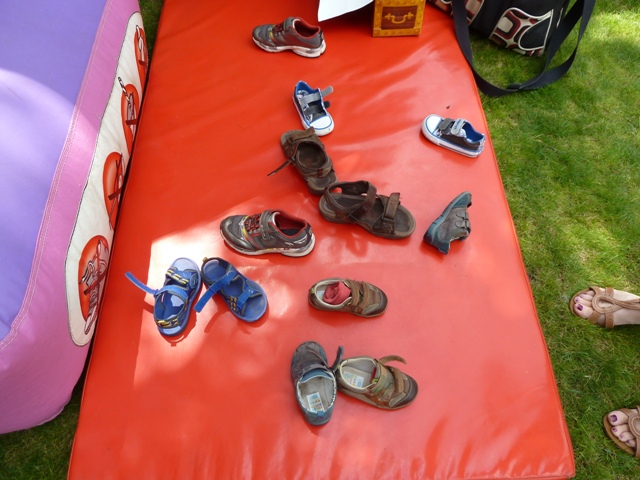 Love this picture of all the little shoes!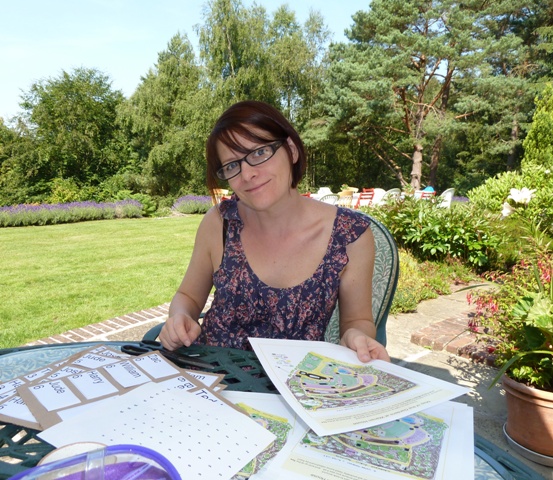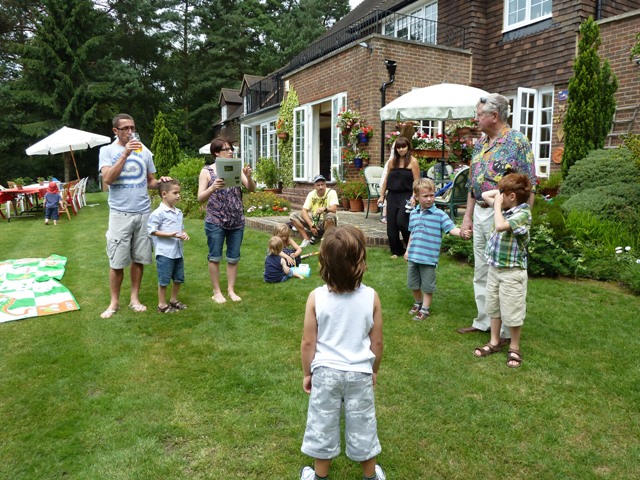 Louise organised a Treasure Hunt around the garden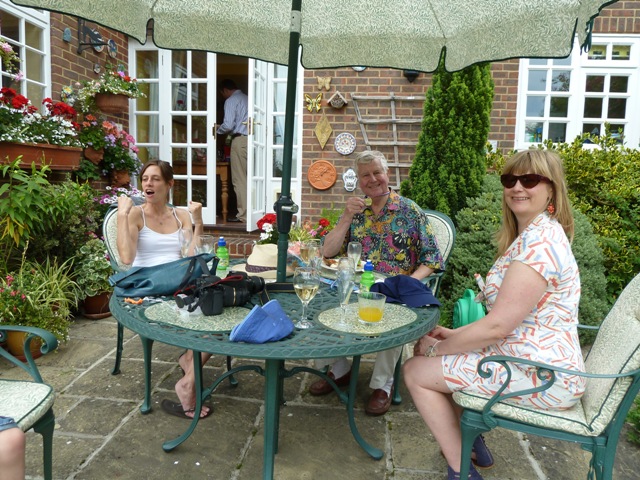 John displaying his medal. Although I'm not sure how he won it!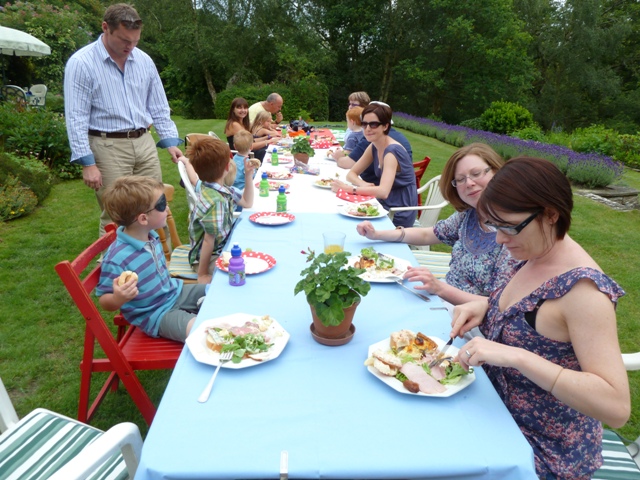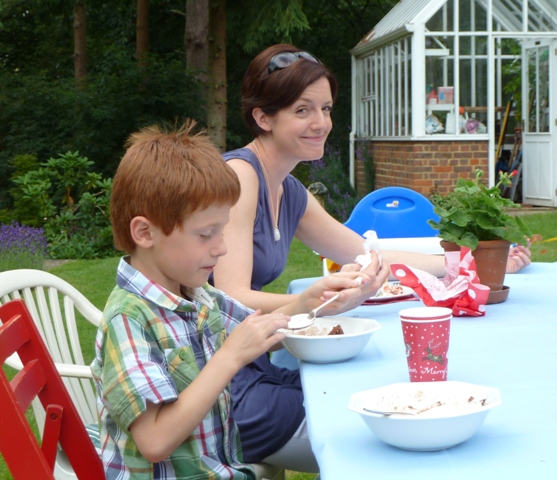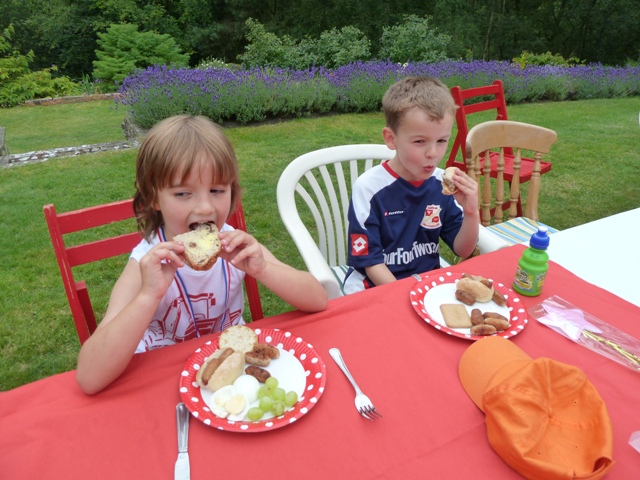 Long table for lunch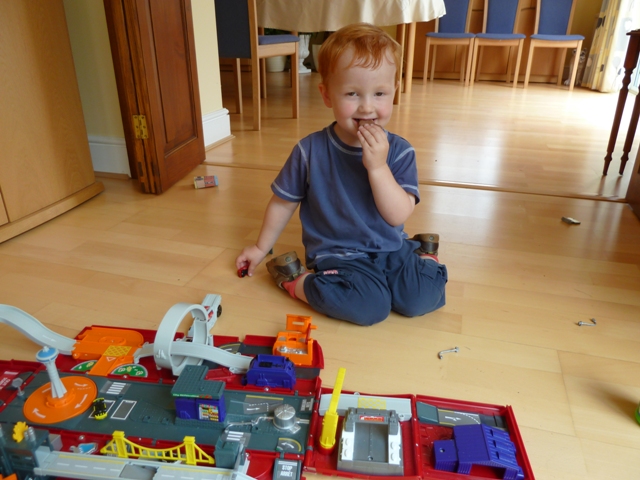 Zac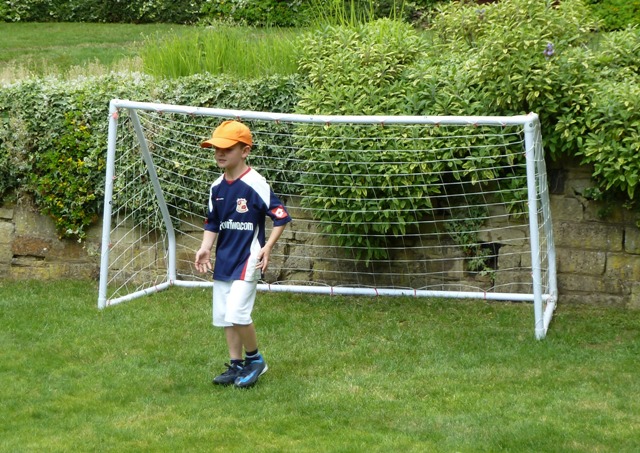 Ben in goal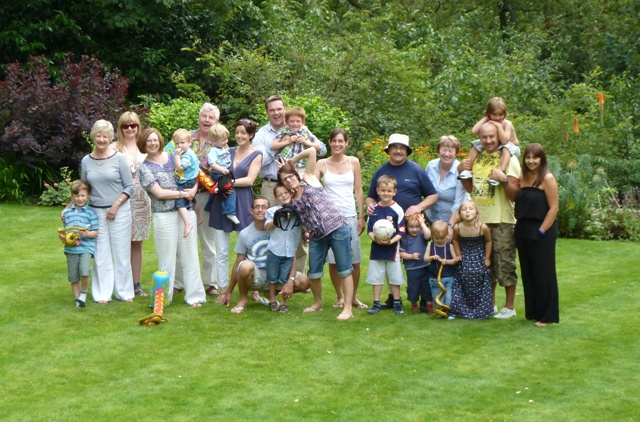 The Group Photo!