24th June 11 - Brunel's Tunnel
Went on an Art Fund guided tour from Bermondsey along the Thames to the Thames Tunnel and Brunel Museum in Rotherhithe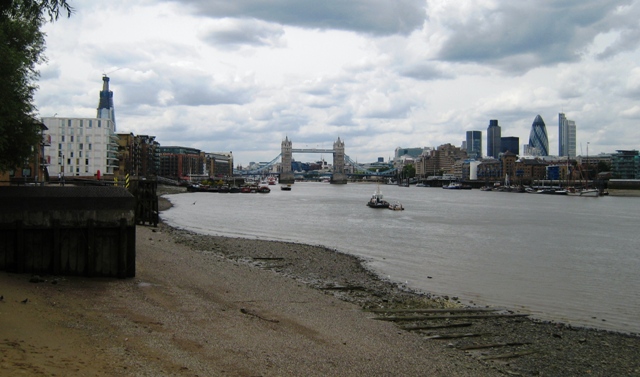 View of Tower Bridge from the Jubilee Walkway at Bermondsey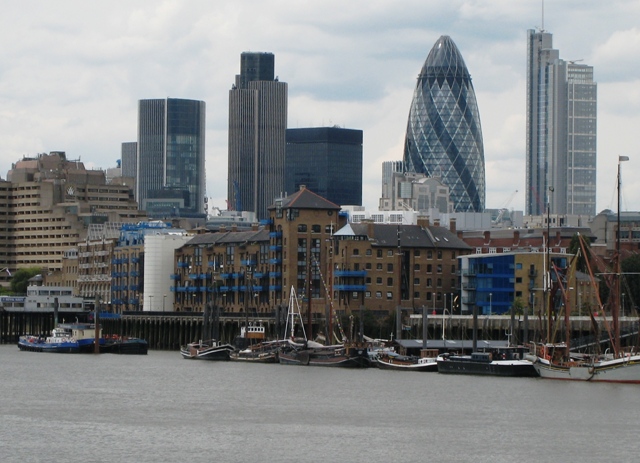 Gherkin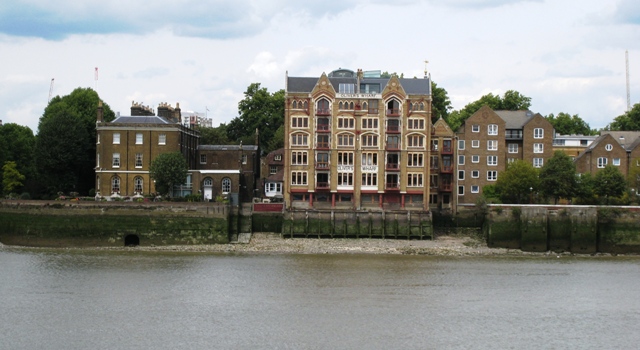 Oliver's Wharf and tales of pirates, executions and dead bodies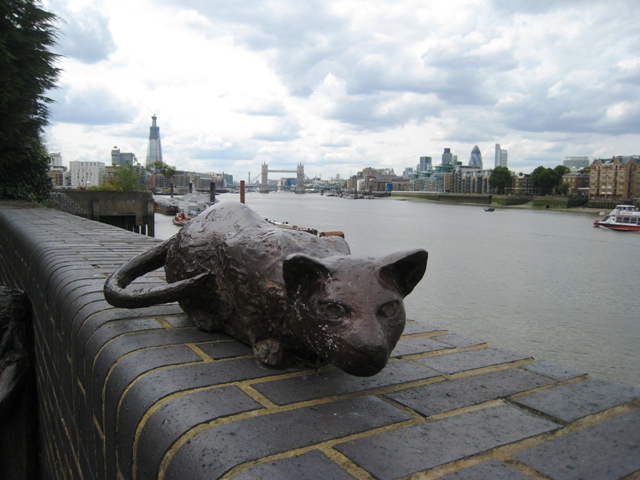 Dr Salter's dream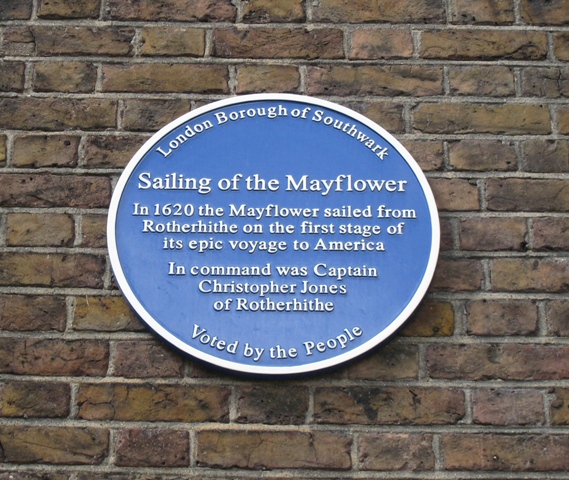 The Mayflower set off from the pier in Rotherhithe with the Pilgrim Fathers. Of course, they had to turn back before setting off again from Plymouth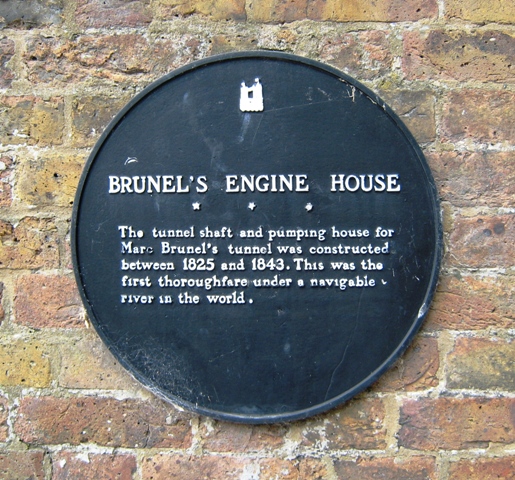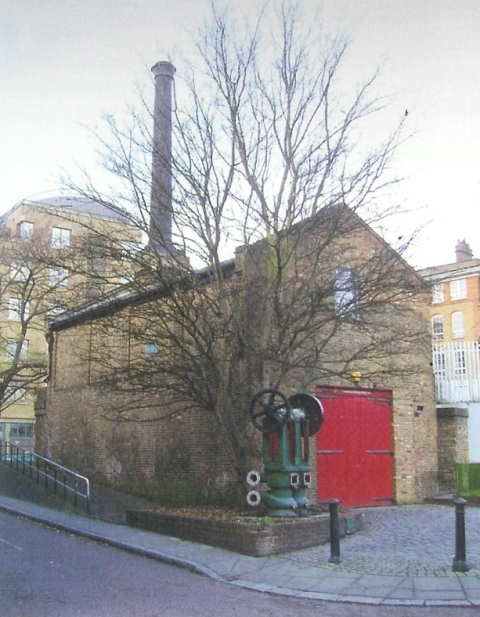 The Engine House for the Thames Tunnel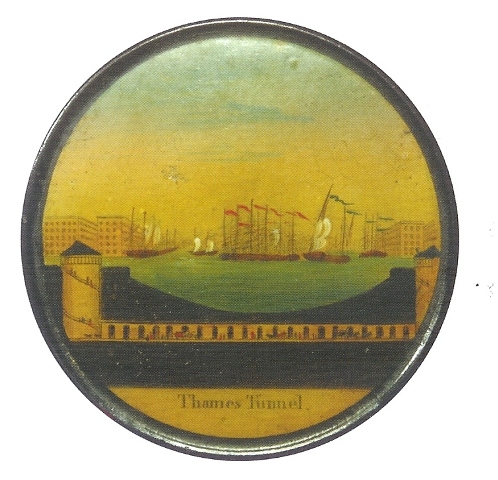 The Thames Tunnel was started in 1825 by Marc Brunel (Isambard Kingdom Brunel's father). This was the very first tunnel ever under a river. They invented the boring machines that are still in use today in, for example, the construction of the Channel Tunnel.
Closed for around 150 years, the main shaft (on the LHS of the river) can now be viewed. To read more, click here.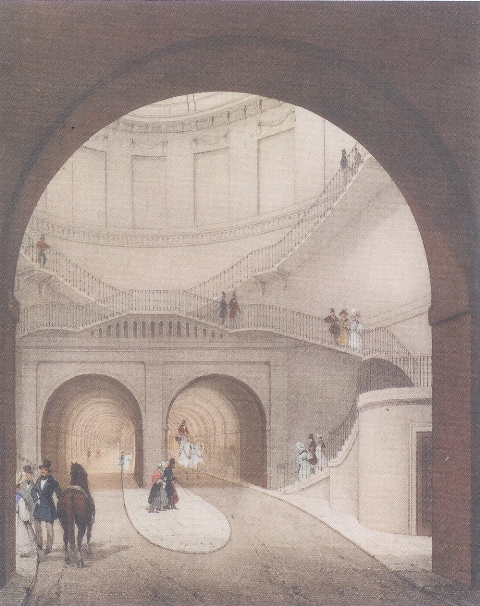 Here is the shaft with its staircases when it opened as a pedestrian tunnel. Over 1m Londoners paid to walk through the twin tunnels under the Thames in the first 6 months after it was opened.
The site is now one of a small number of International Historic Civil Engineering Landmarks.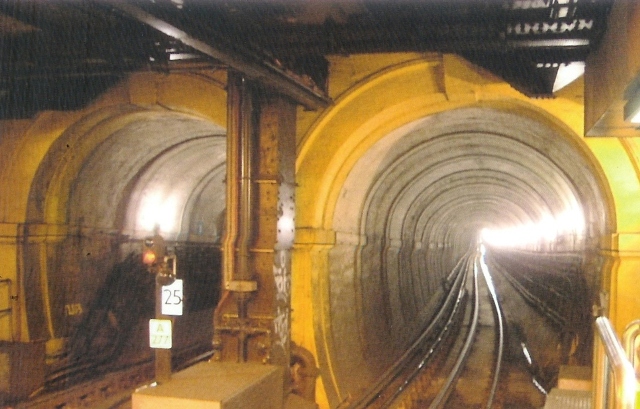 Here you can see the twin tunnels today from Wapping Station as they are now used as part of London East London Line reopened on 27th Apr 10.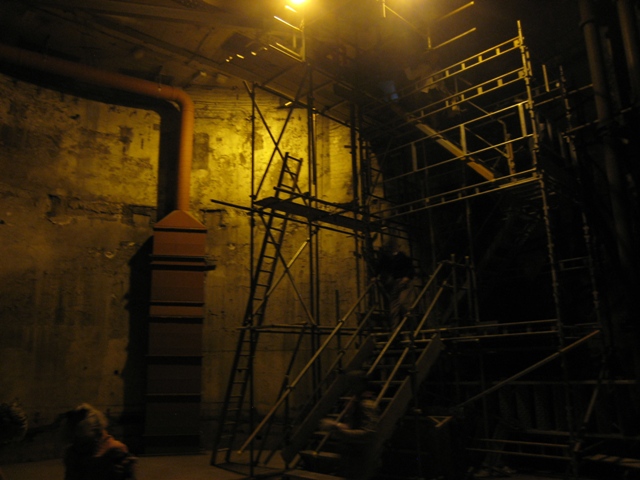 We entered via tiny tunnel, bent double. Then down stairs made of scaffolding. We were very privileged to get the opportunity as it is rarely open.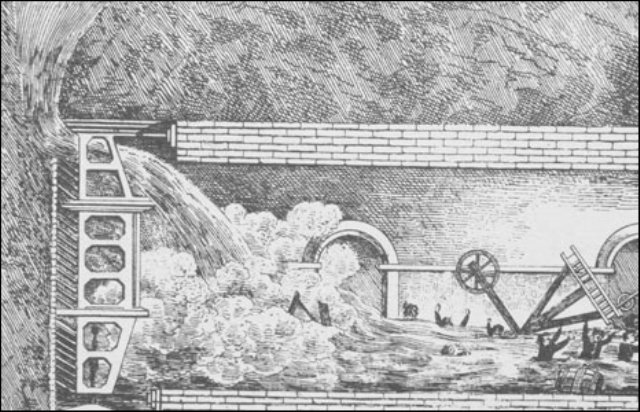 This is the exact spot where IKB was nearly killed (six construction workers lost their lives) when the tunnel flooded. He was sent to Bristol to recover and it was here he first came up with the idea for the Clifton Suspension Bridge.

The Brunel museum is, to be honest, quite disappointing. I'm sure it will get better as it is developed.