14th June 11 - Turkey
After a night at a hotel in Gatwick we flew to Antalya, Turkey for a week in the Concorde resort with Richard, Sarah, Frankie, Teddy, Harry and Natalie.
It's an 'all inclusive'. It is exactly 'what it says on the tin' and the kids love it!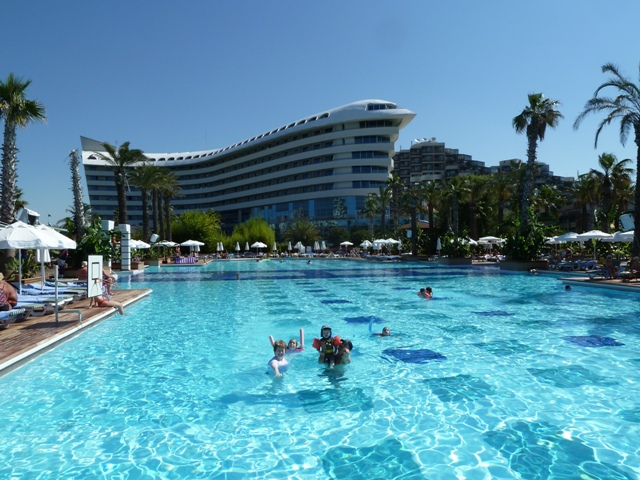 It's called Concorde because...Well, work it out for yourself!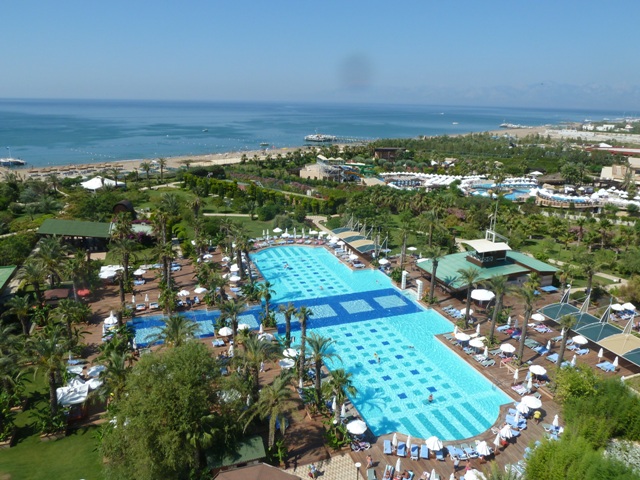 The view from the Devlin's Royal suite an the 7th floor over the swimming pool complex and along Lara Beach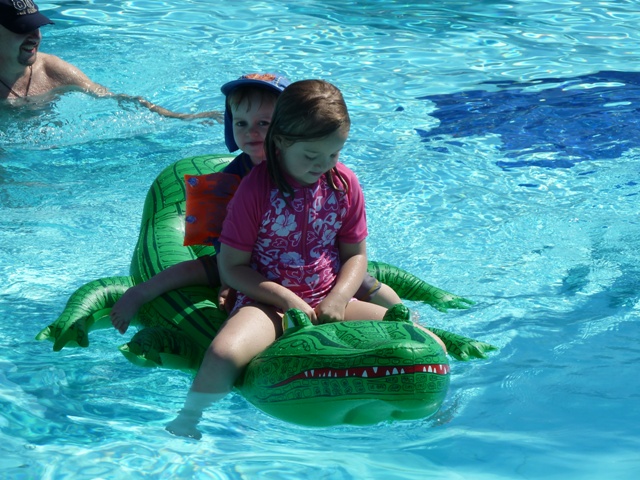 The inflatable crocodile. Just one of many inflatables that were brought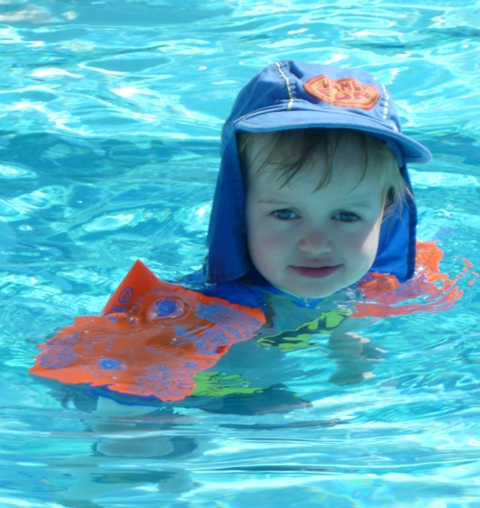 Harry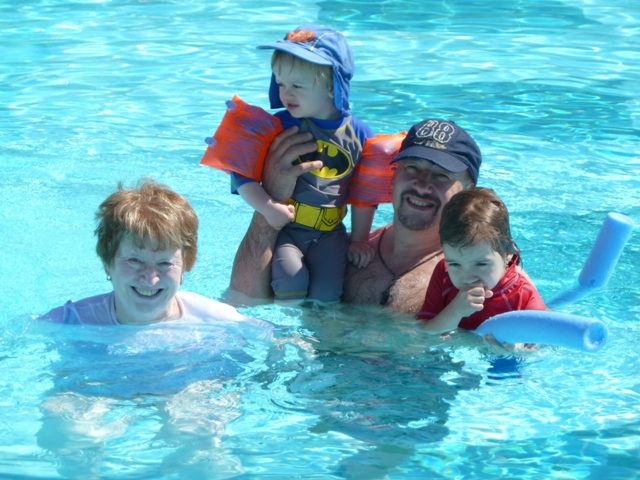 The pool was, of course, a great hit
Lara Beach. Rough waves but actually quite attractive with the mountains beyond.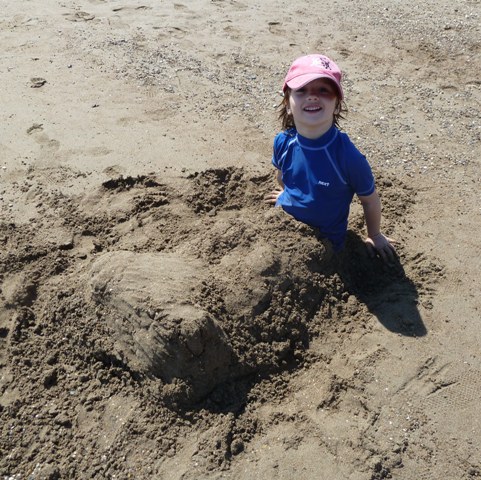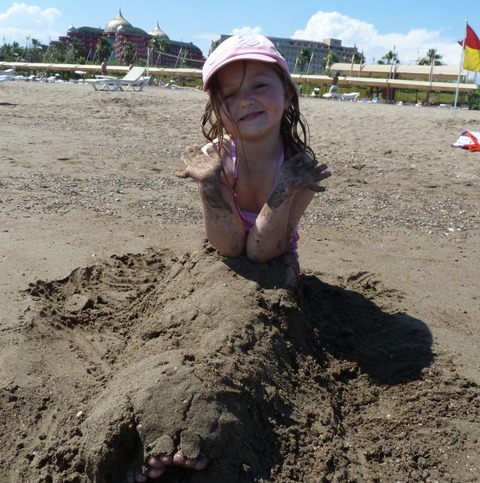 Usual game of burying the kids..
On to Day Two