5th June 11 - Thomas' Christening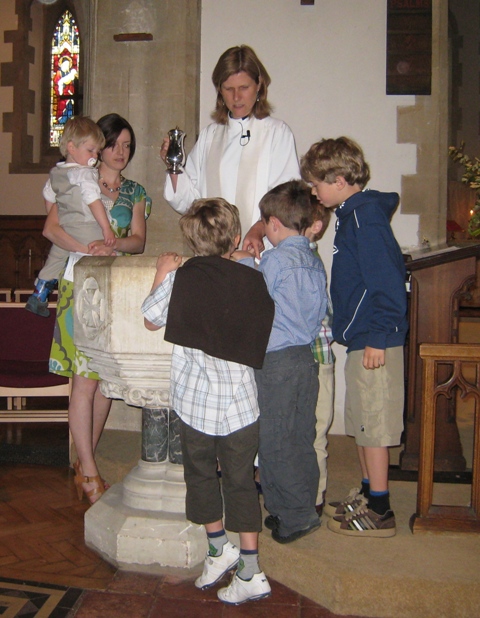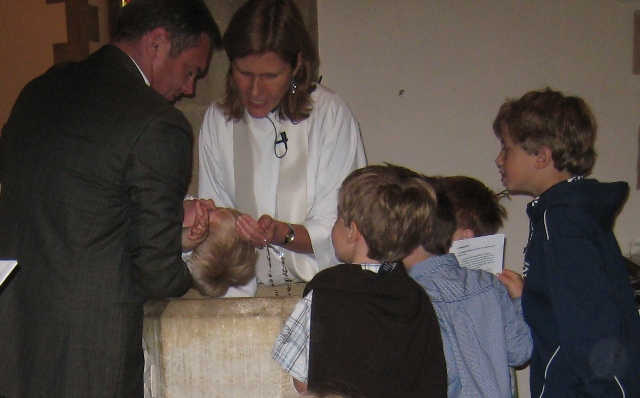 Christening at St Peter's. Thomas wasn't too keen getting his hair wet!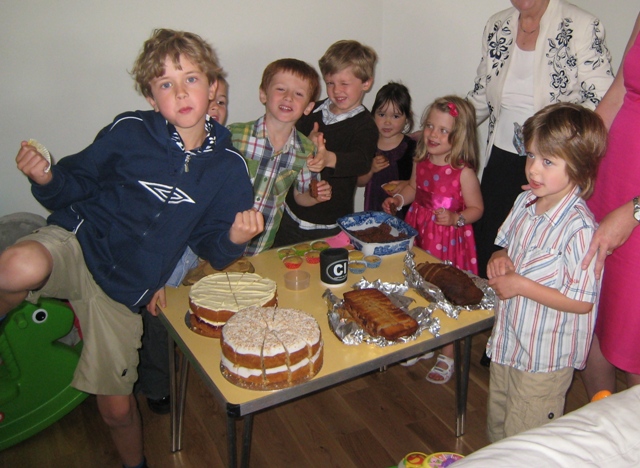 William had organised a cake stall in aid of Great Ormond Street Hospital. He raised over £100!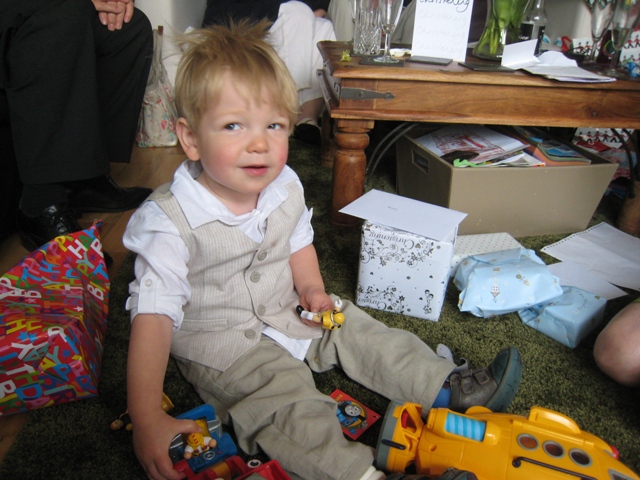 Thomas opening his presents. He was two last week too.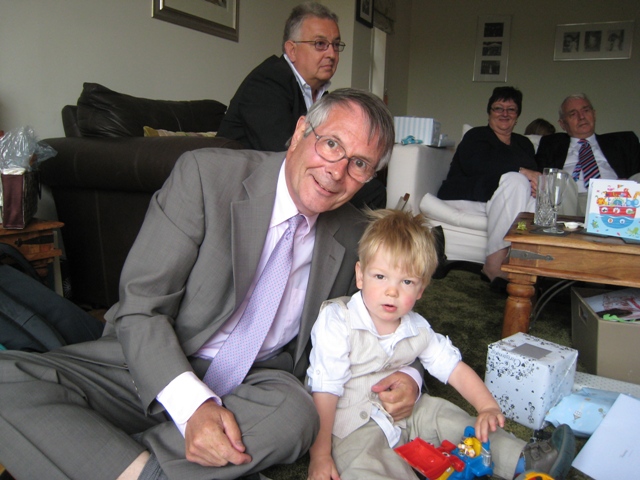 Thomas with his Godfather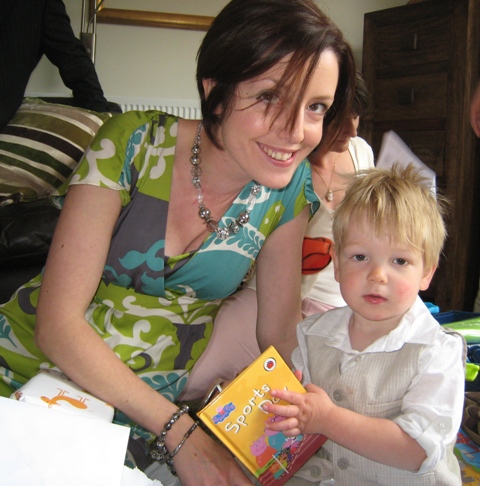 Lovely picture with his Mum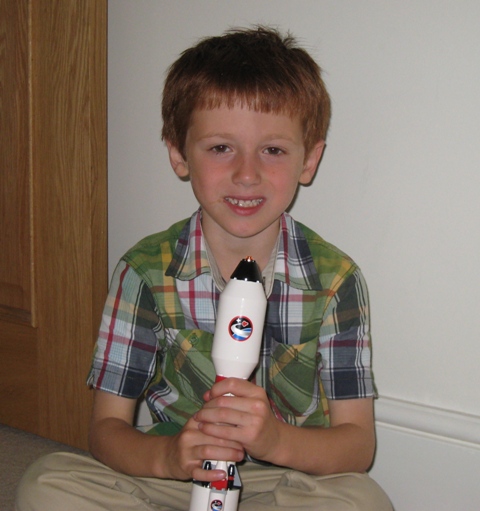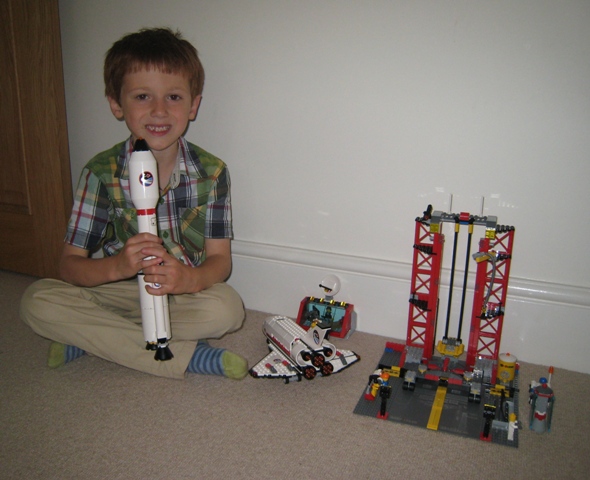 William with a tiny part of his massive Lego collection. we gave him the space shuttle for his birthday.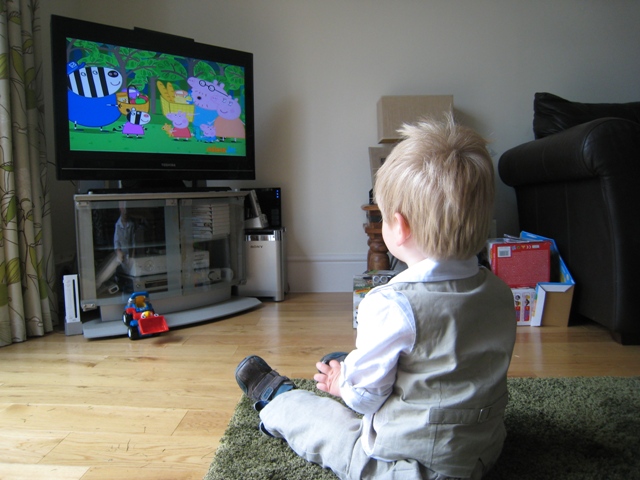 It got a bit much for Thomas at one point. Peppa Pig to the rescue!!!
Lovely day. Georgina and Mat produced a lovely spread for their many guests. Not even the rain could spoil what was a very special occasion.