29th April 11 - Royal Wedding
We had a Royal Wedding Garden Party for our old friends.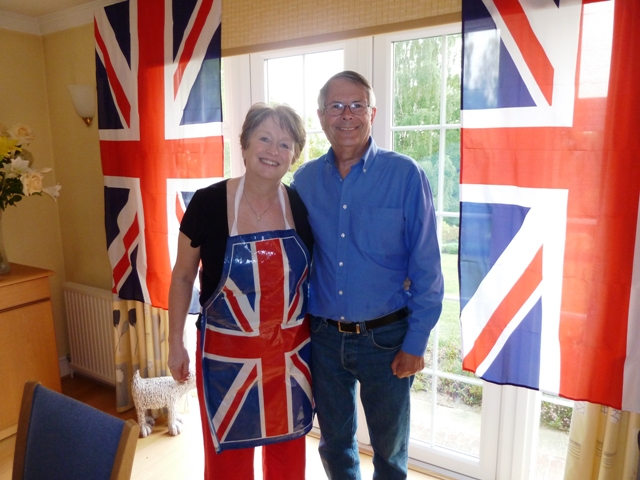 The weather forecast was for cloud and some rain. So we decorated the dining room.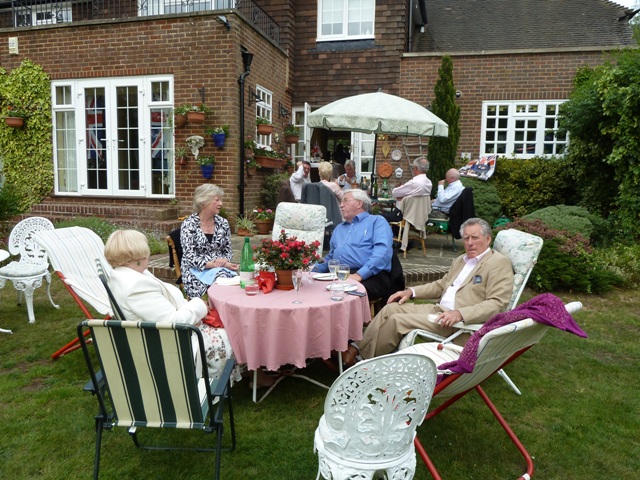 But the rain kept away and we had some sun at times. So we all decamped to the garden.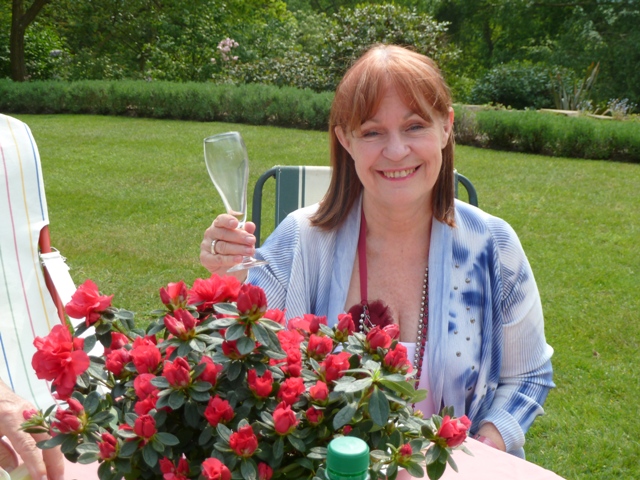 Oh dear. Elaine's glass is empty!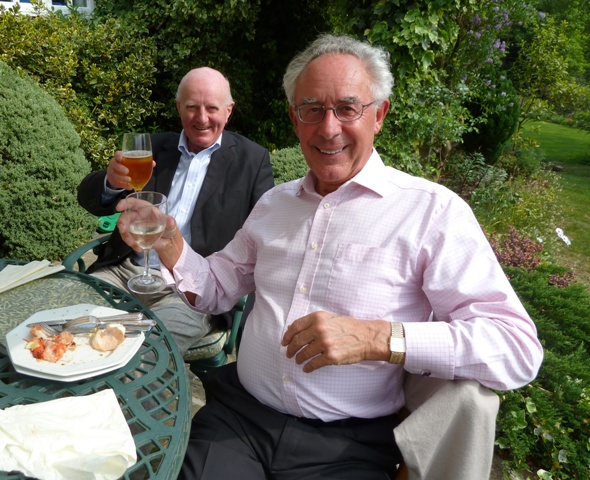 David and Mike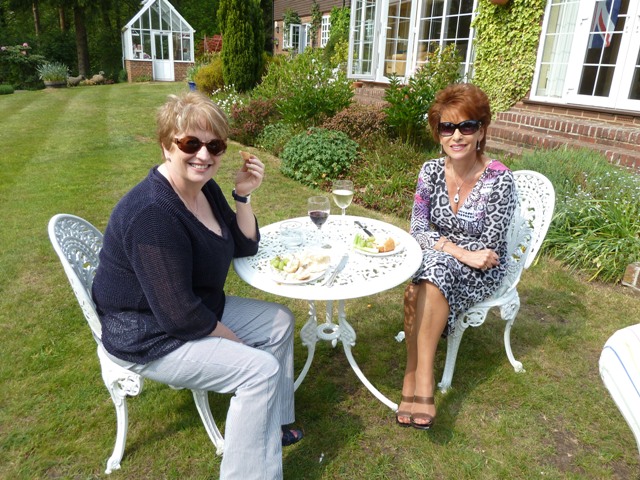 Elizabeth and Maria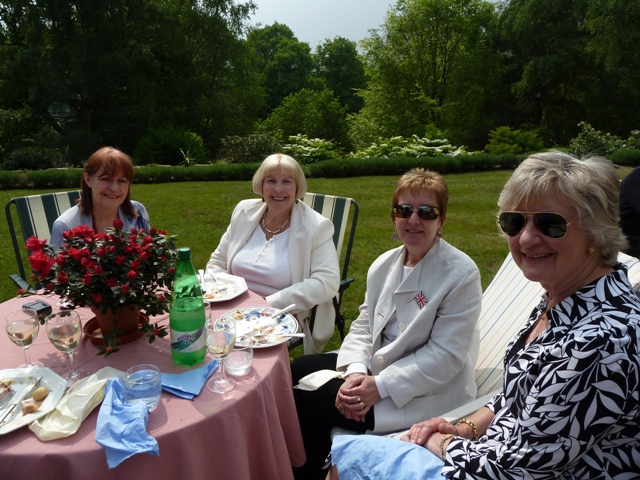 Elaine, Ivy, Sue and Val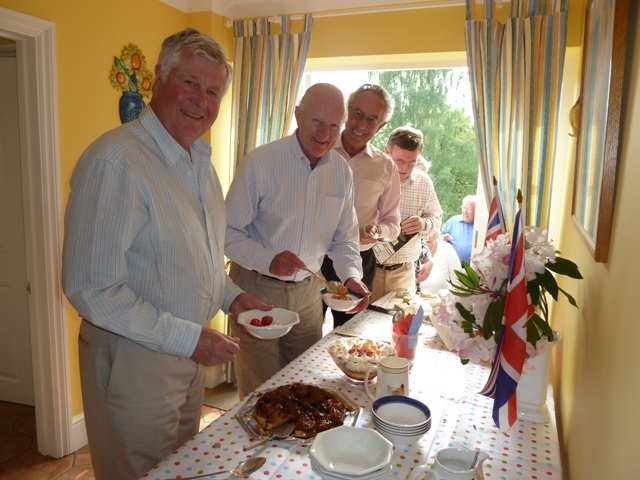 The dessert buffet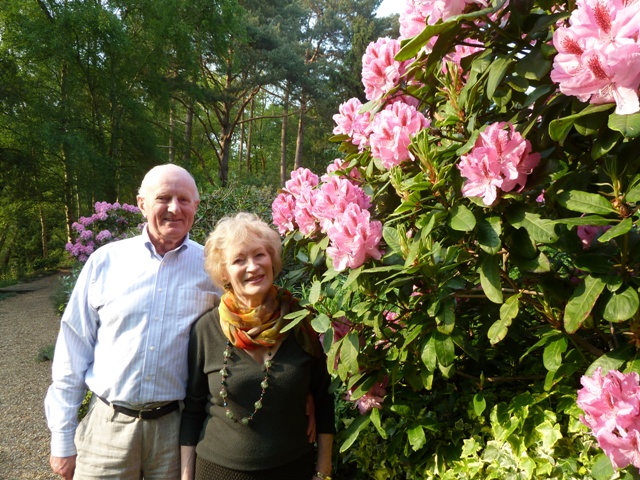 David & Molly in the garden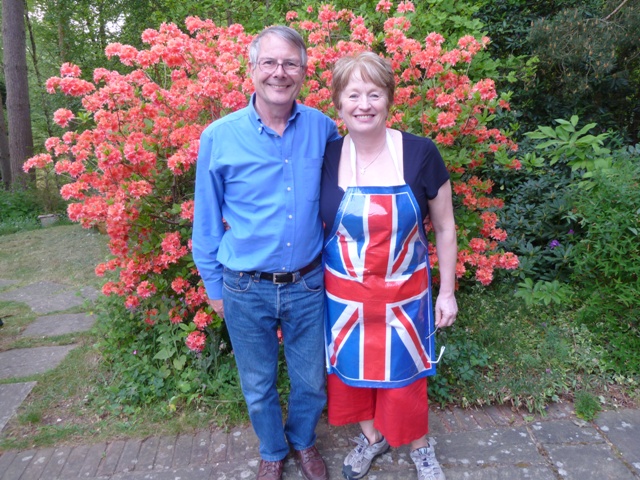 Us in front of the 'burning bush'!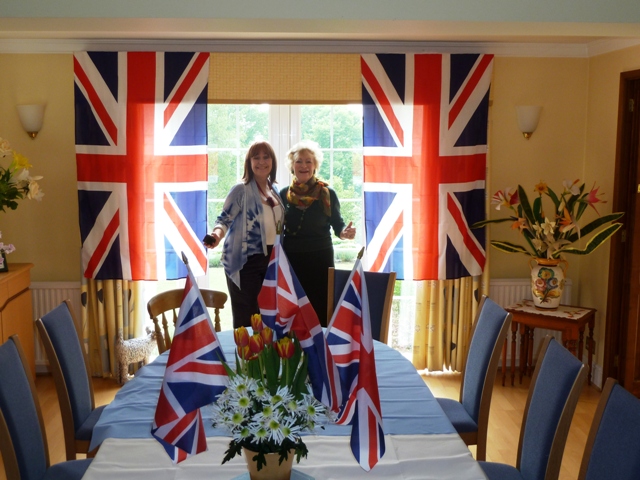 Elaine & Molly