22nd Feb 11 - Visit to The Tower with the Devlins
Met Richard, Sarah, Frankie & Teddy at Waterloo and took the waterbus to Tower Pier. Then a visit to the Tower to see the White Tower and Crown Jewels. Very busy at half term though.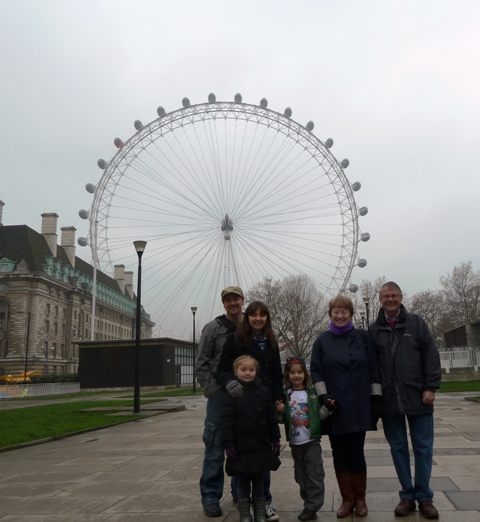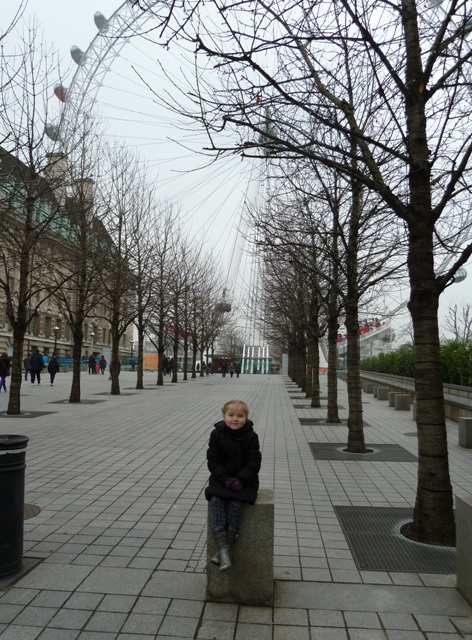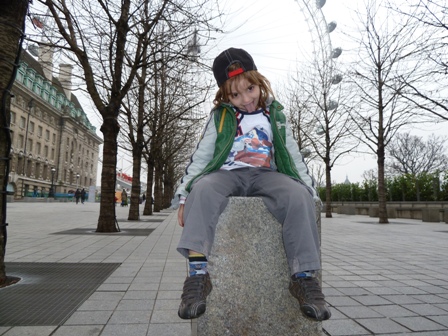 At the London Eye. Of course, Teddy can't avoid making silly faces!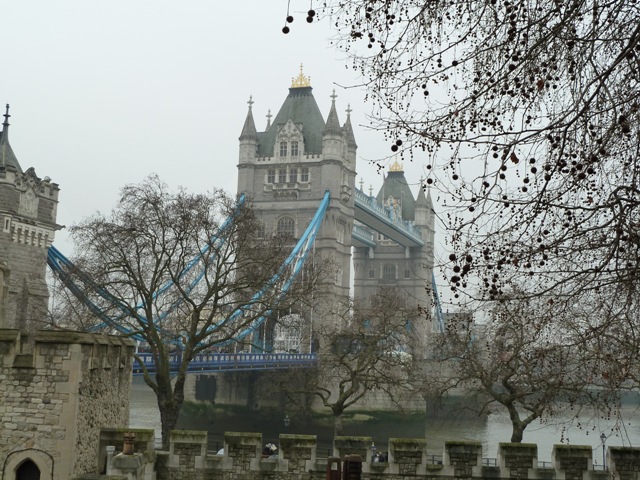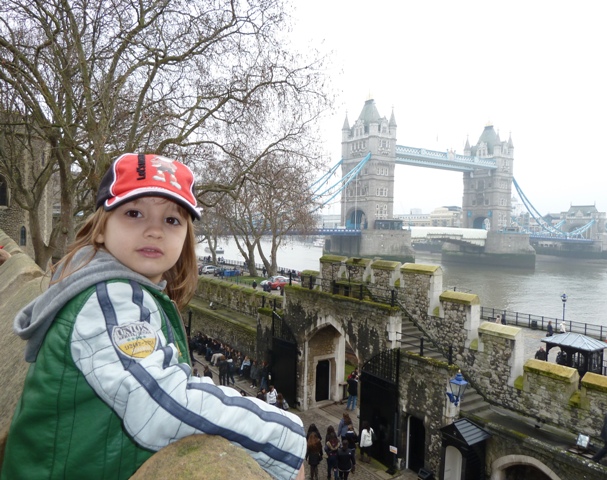 From the ramparts of the Tower towards Tower Bridge
At last, a way of shutting Teddy up!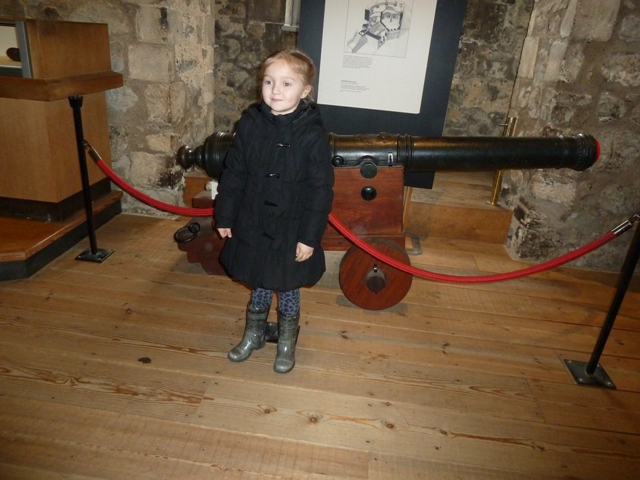 Cannon!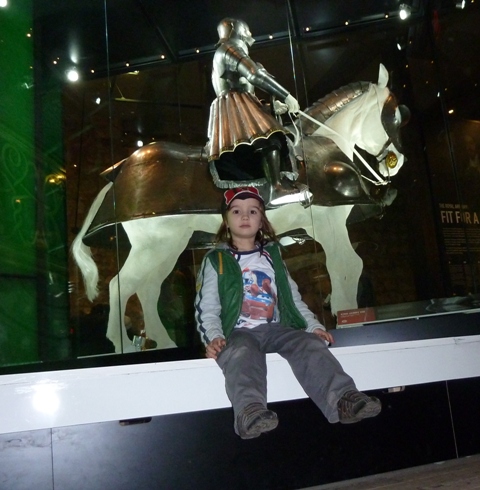 Even the horses have suits of armour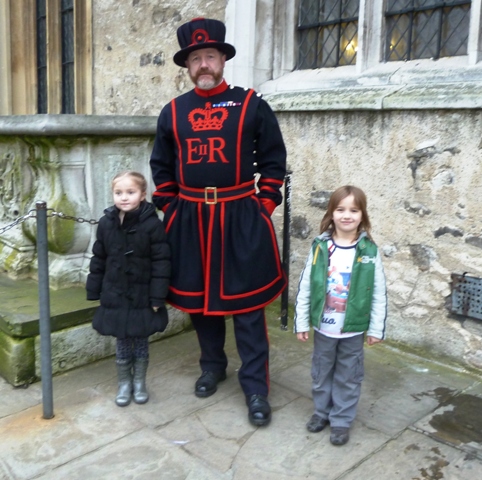 With the Beefeater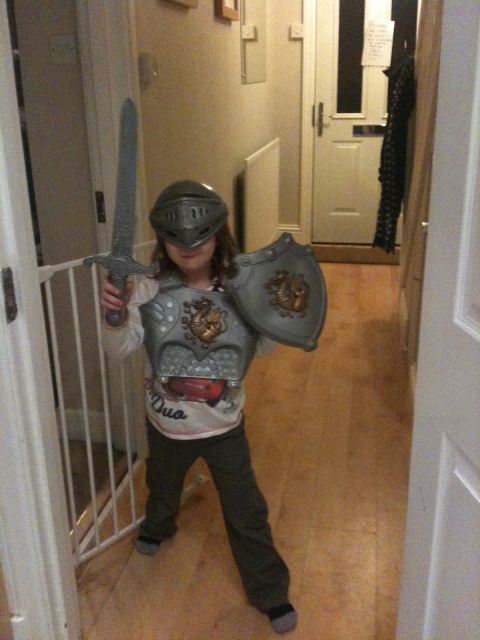 We bought Teddy a suit of armour as a souvenir. Frankie choose a Crown!