18th - 19th Aug 10 - Isle of Wight
Our week in St Lawrence, Isle of Wight with Sarah, Melissa, Richard, Sarah, Frankie, Teddy and Harry is coming to an end. Blackgang Chine on Wednesday. Carisbrooke Castle on Thursday. Home on the ferry on Friday.
Wednesday - Blackgang Chine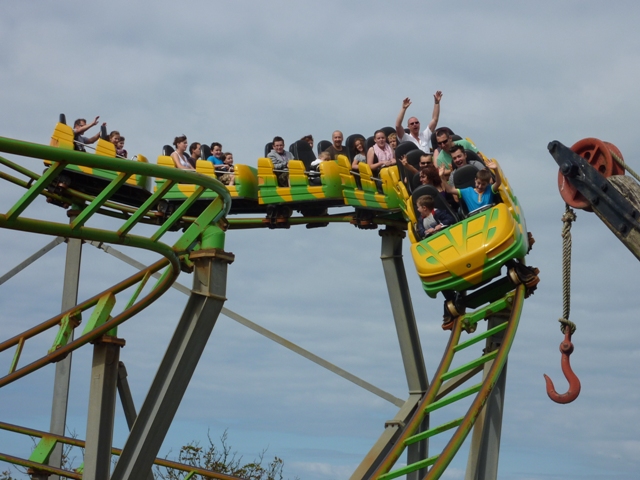 Rollercoaster. Richard and Frankie in the third car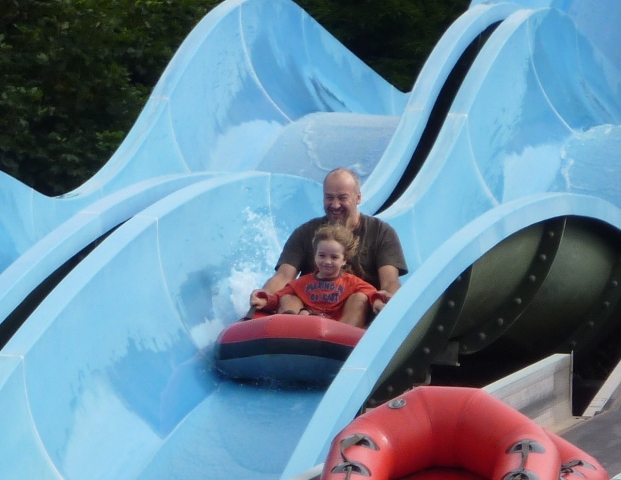 On the waterslide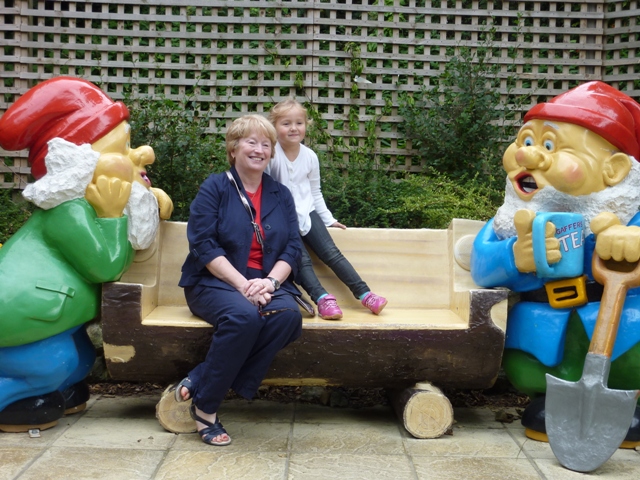 The talking seat...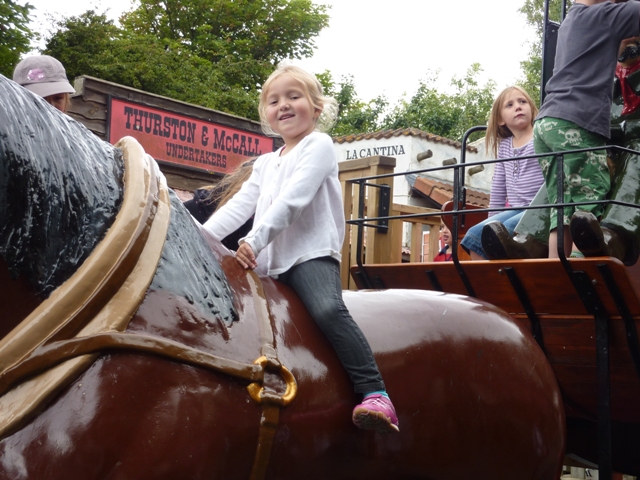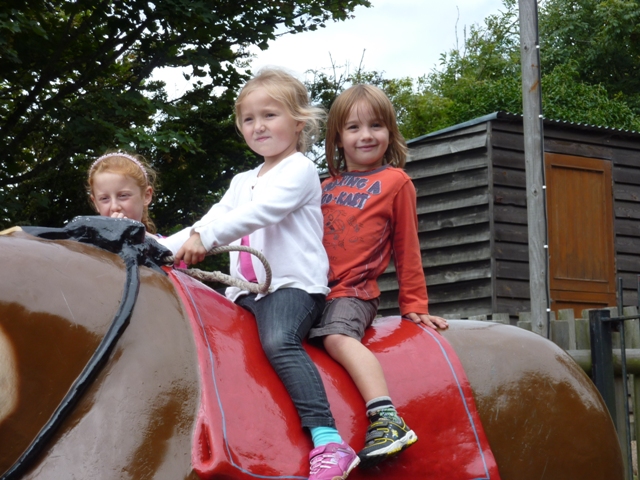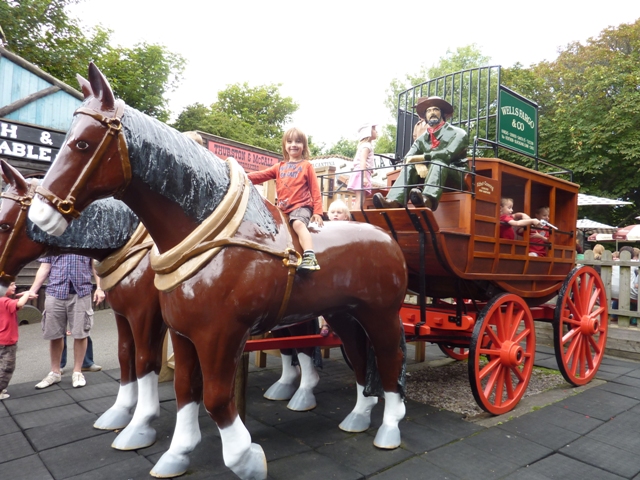 On the horses in Cowboyland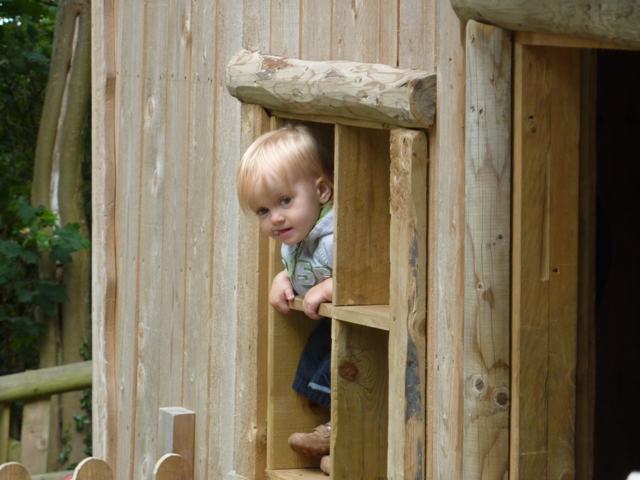 Harry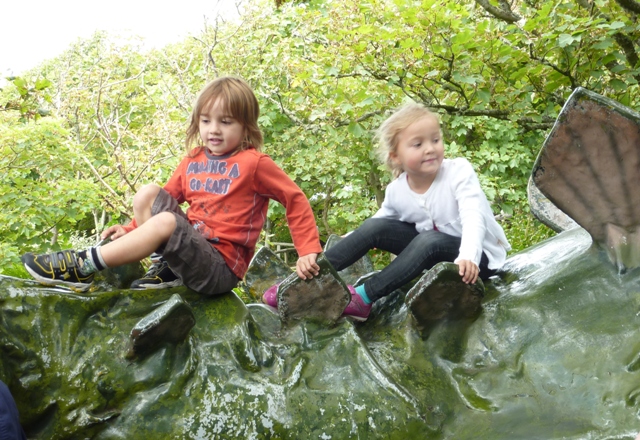 DinosaurLand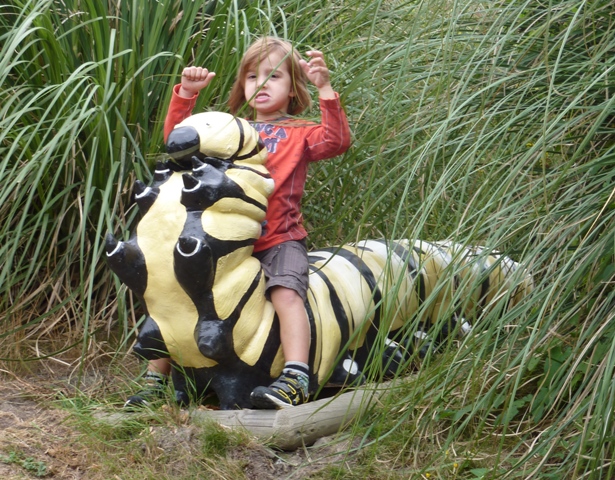 Impossible to take picture of Teddy without him pulling a face...at least this one was appropriate!
Thursday - Carisbrooke Castle and Fish & Chips on the beach at Ryde.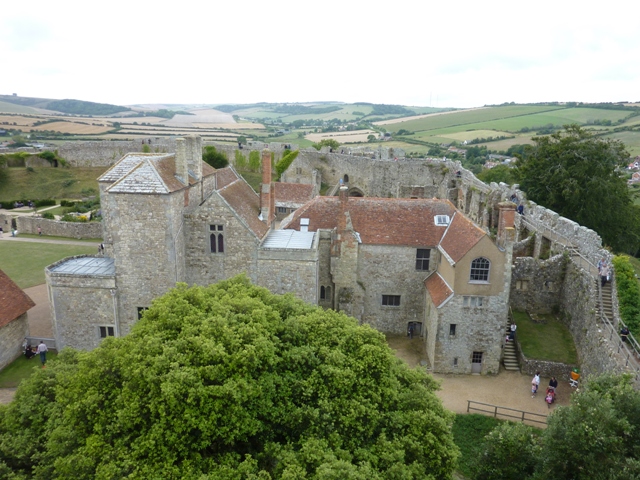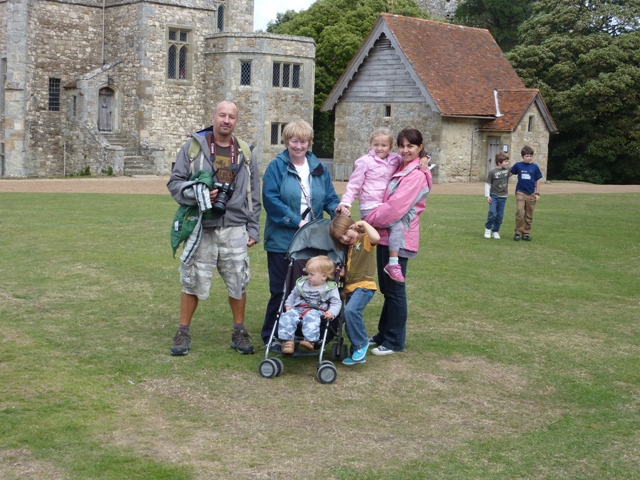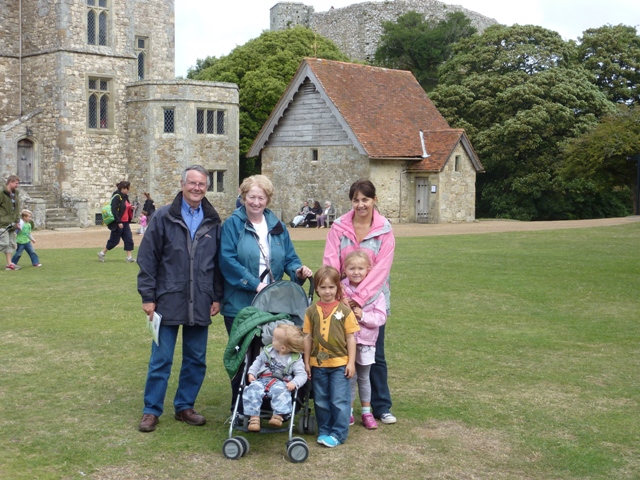 Carisbrooke Castle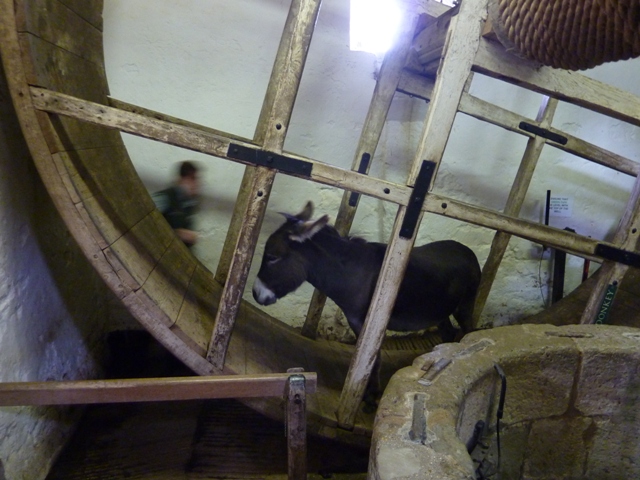 Watching the demo of the donkey pulling the water from the well.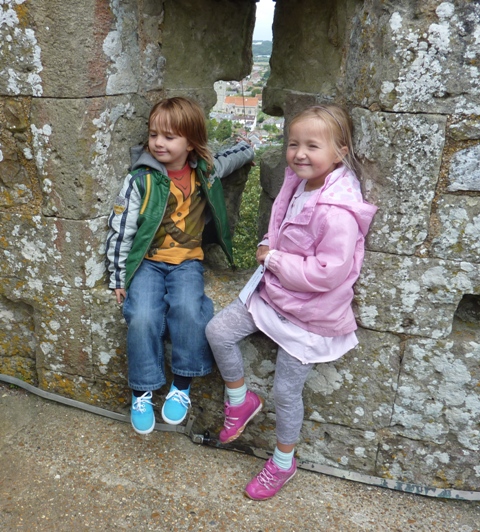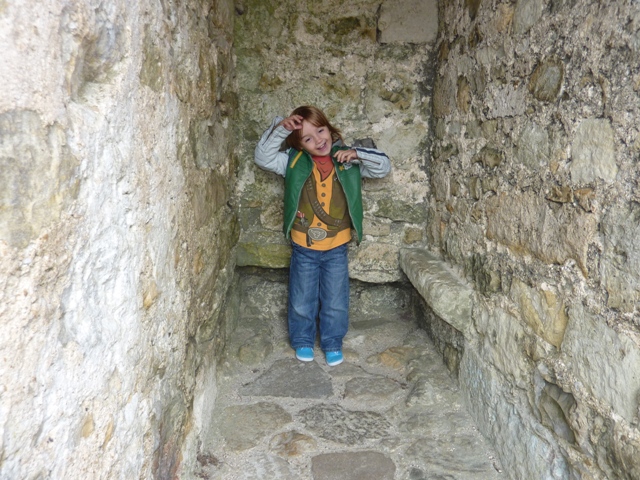 As I said, it is now impossible to take a photo of Teddy without him pulling a silly face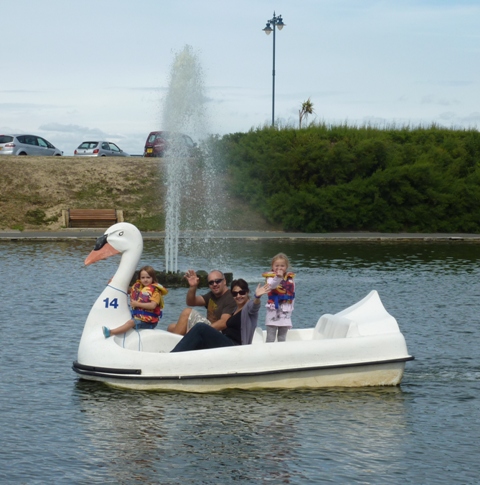 Boating lake in Ryde
Friday - Home on the ferry