Verona - 15th - 18th July 10
Flew to Verona, Italy for the opera. Also visited Mantova by train. It was excessively hot - 40c on one day. But great place, great food, v good hotel and, of course, the music and spectacle of the opera in the Arena.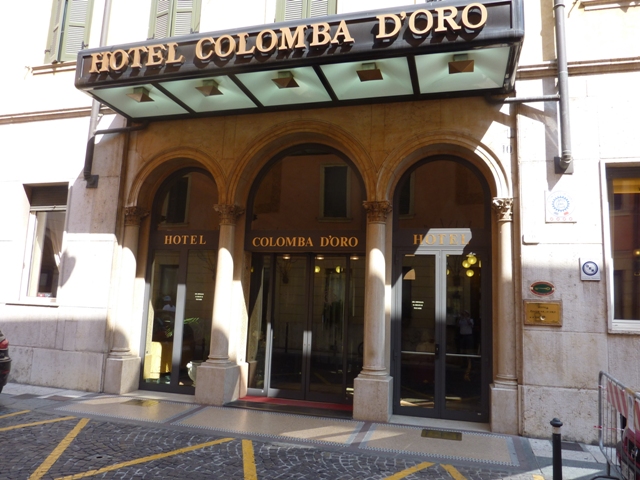 Hotel Colomba D'Oro. Right by the Arena. Very quiet and COOL! Would recommend.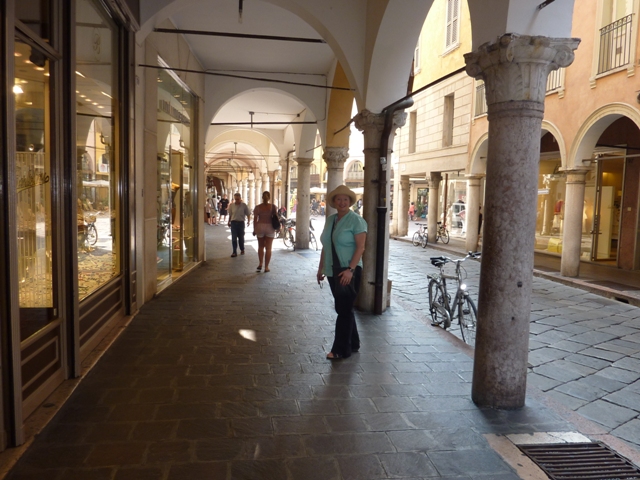 First day we went to Mantova on the train. Cool colonnades.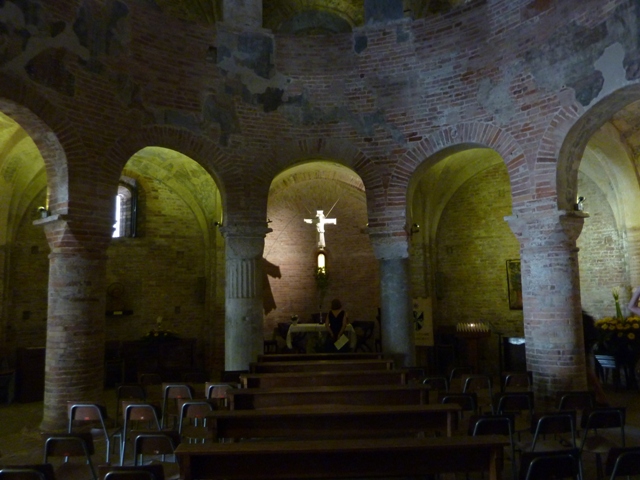 Rotunda in Mantova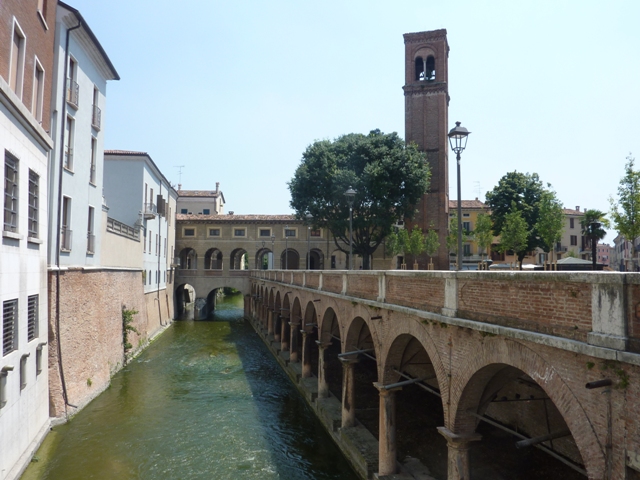 Mantova is surrounded on three sides by water. Really lovely but we had to do a lot of walking in the scorching sun.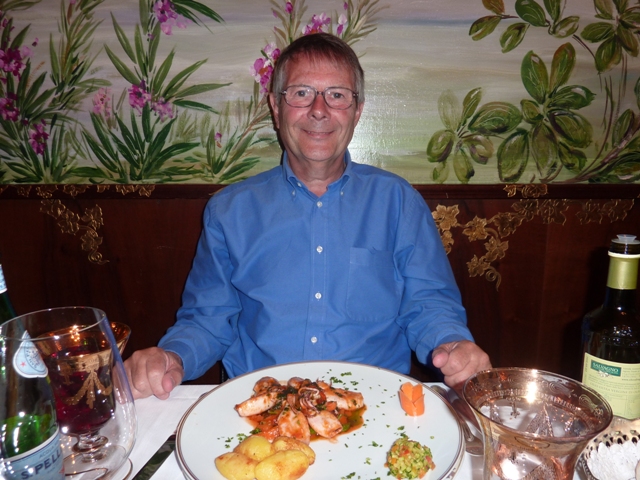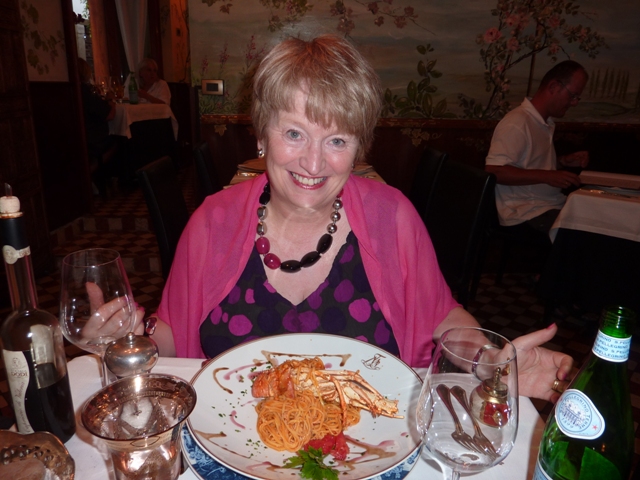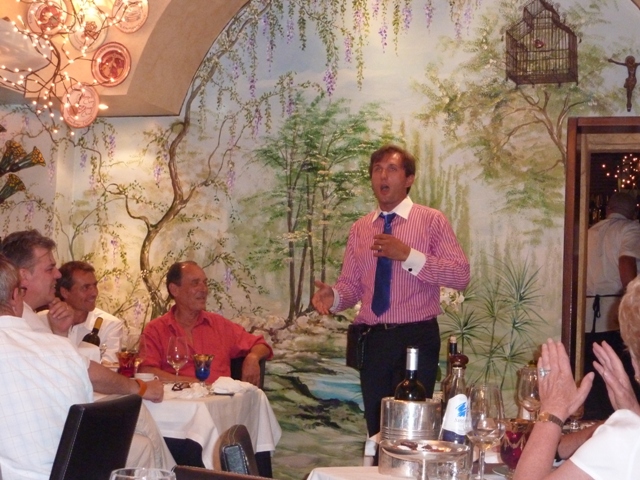 Restaurant Tremarchetti. Food fantastic. I had stuffed squid and Elizabeth tagliolini with lobster. The owner kept bursting into operatic arias! His singing was as good as his food!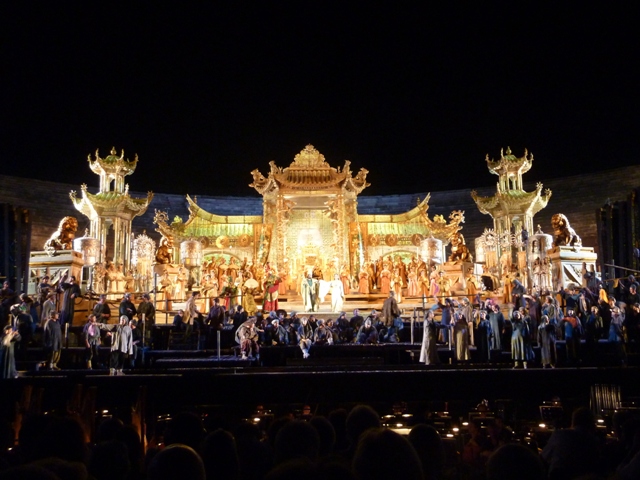 Turandot in the Arena was wonderful, Nessum Dorma brought the house down!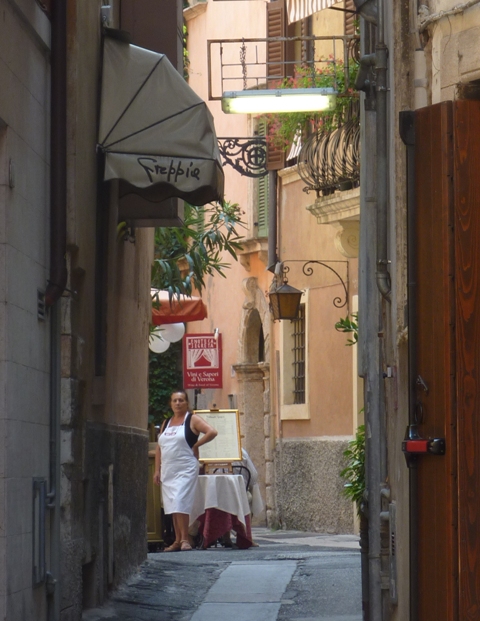 Verona is full of narrow alleys and open air restaurants.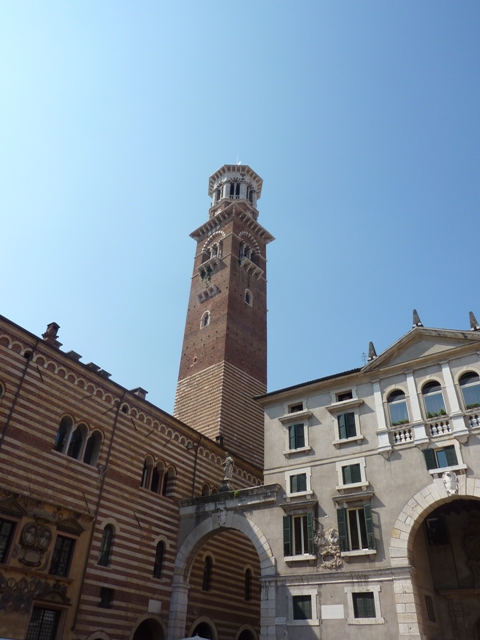 We climbed the Lamberti Tower (by lift!) for the wonderful views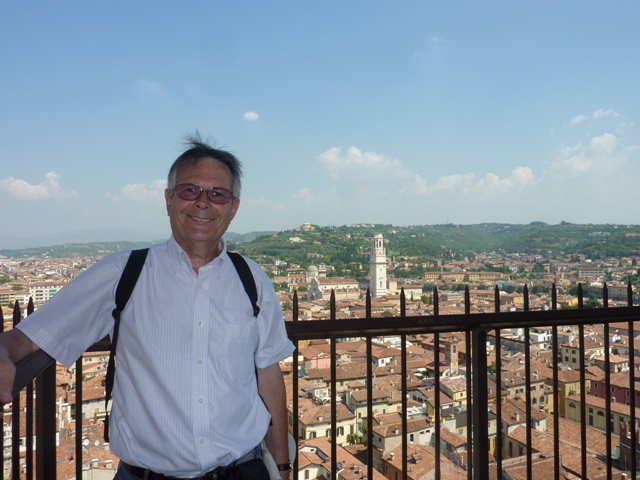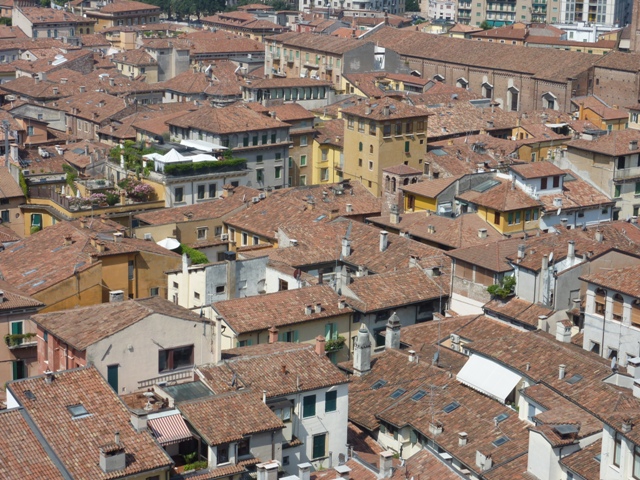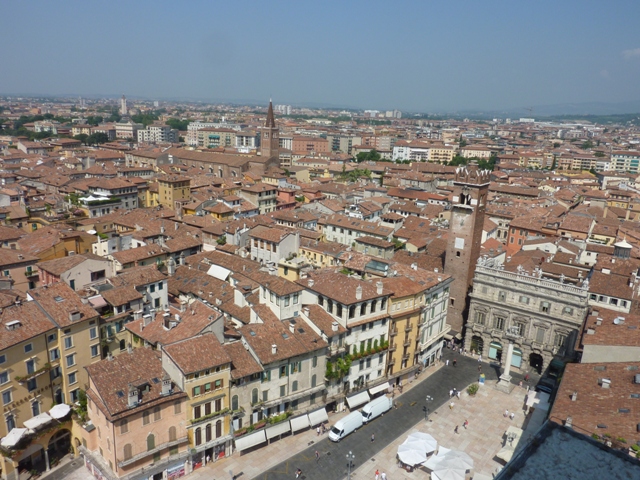 Looking down on the Piazza Erbe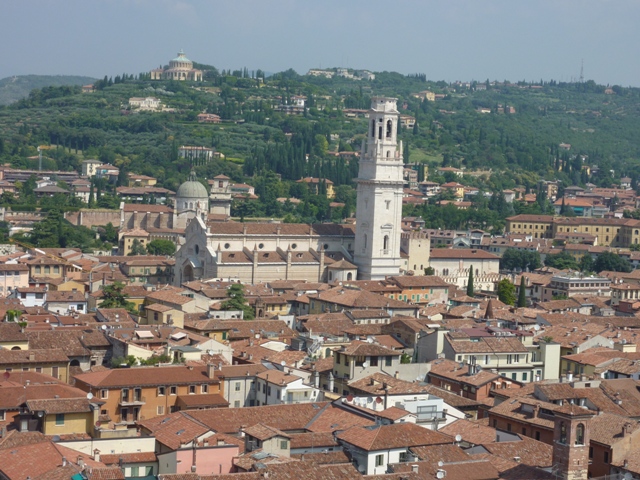 The Duomo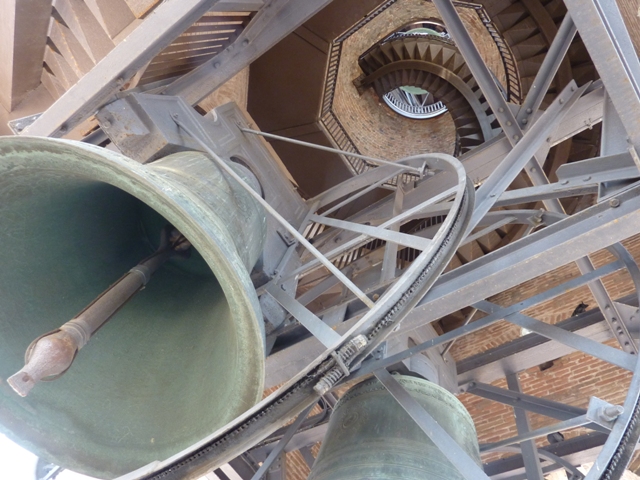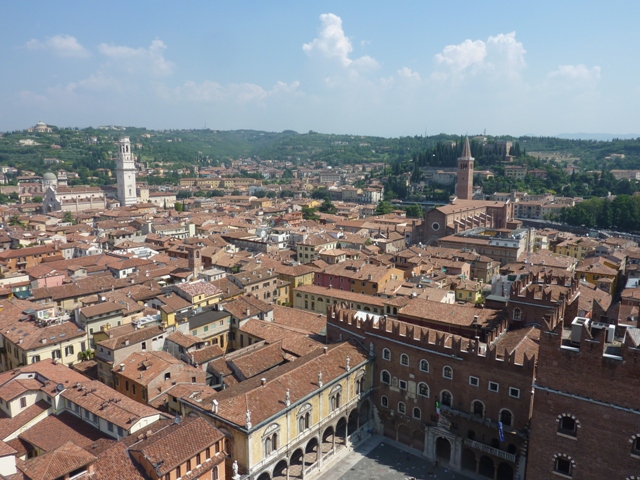 Views across Verona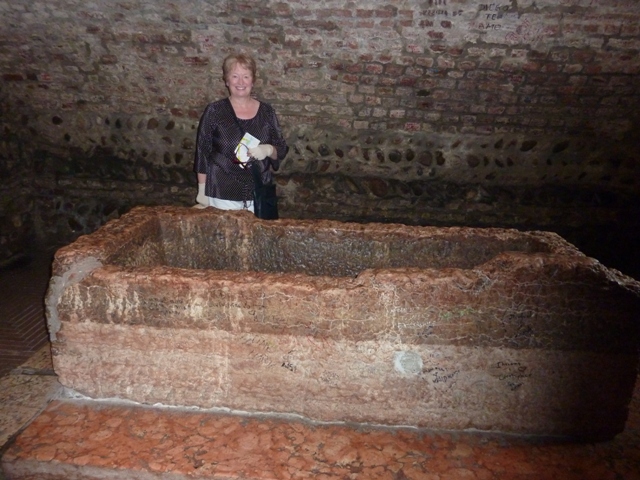 Juliet's Tomb (bit difficult for a fictional character. Probably why it is empty!)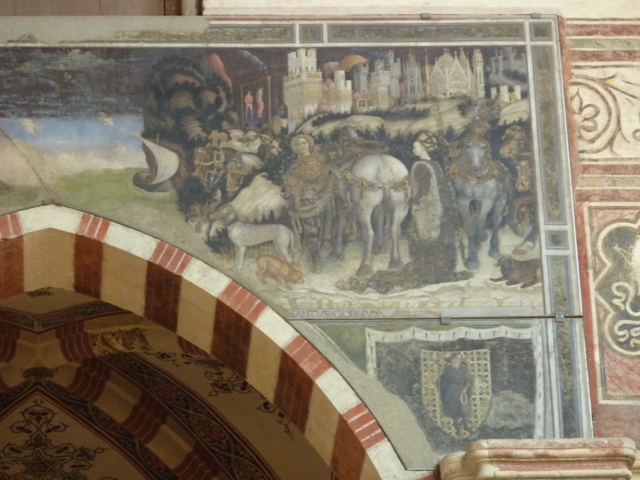 Fresco by Pisanello in Sant' Anastasia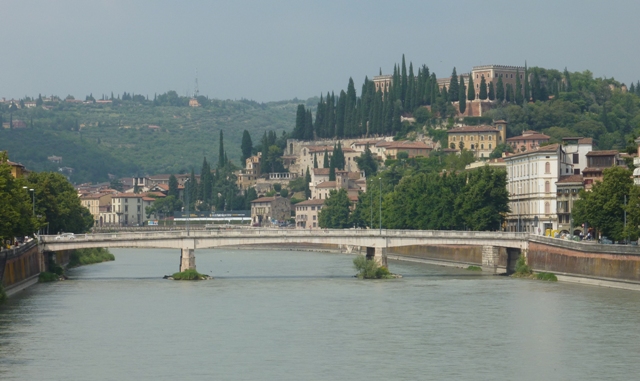 River Adige
Banana split and Coppa Verona! Very slimming...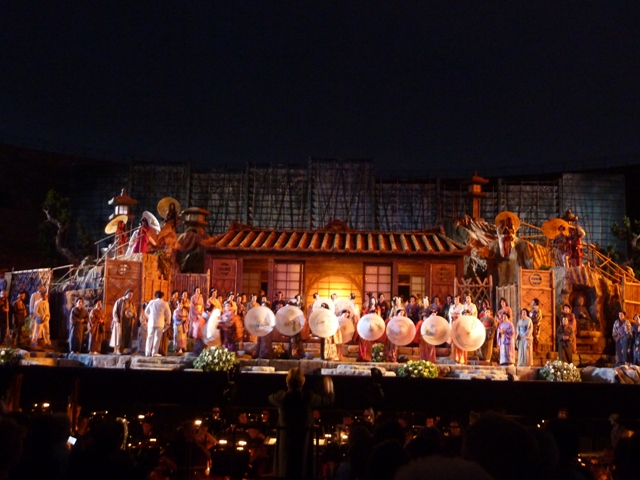 Madame Butterfly. Not as good as Turandot.