7th Jan 10 - Snow
The snow arrived on Tuesday 5th Jan 10 - a few hours after we took Lou and Neil to the airport. It was the worst snow we have seen since we have lived in Farnham. Today the sun came out but the temperatures are freezing! It is impossible to go anywhere.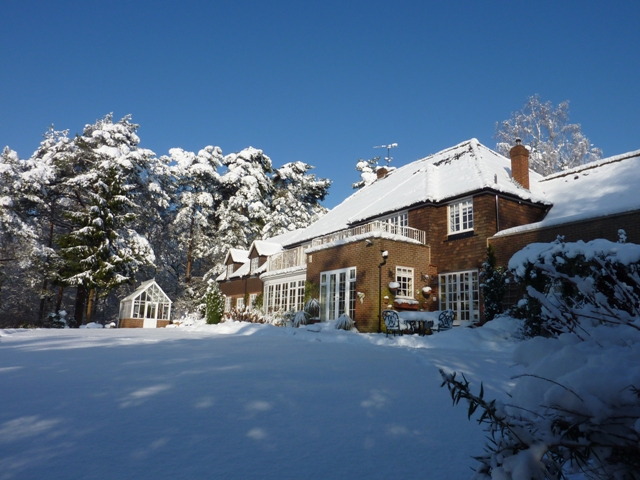 Back of house
Side lawn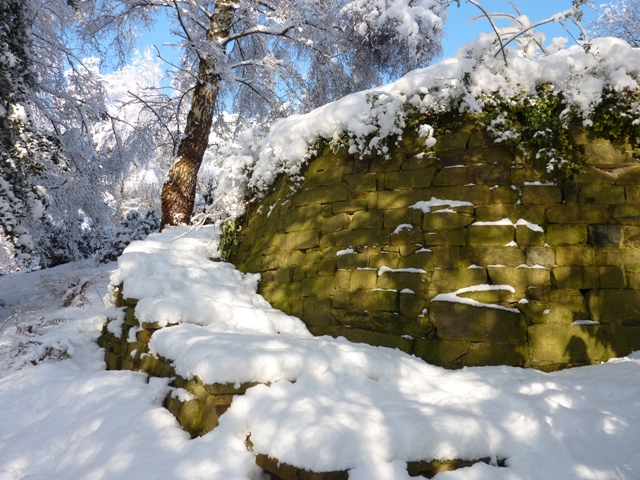 Belvedere steps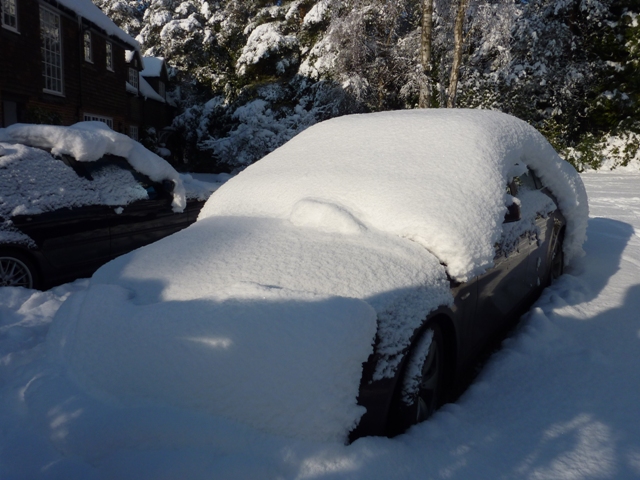 My car!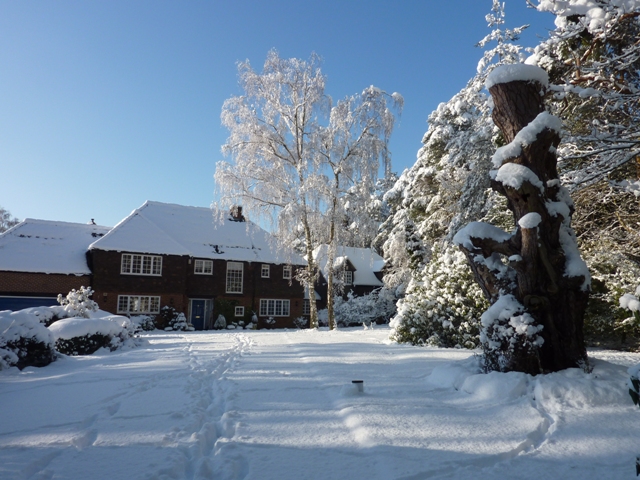 Front drive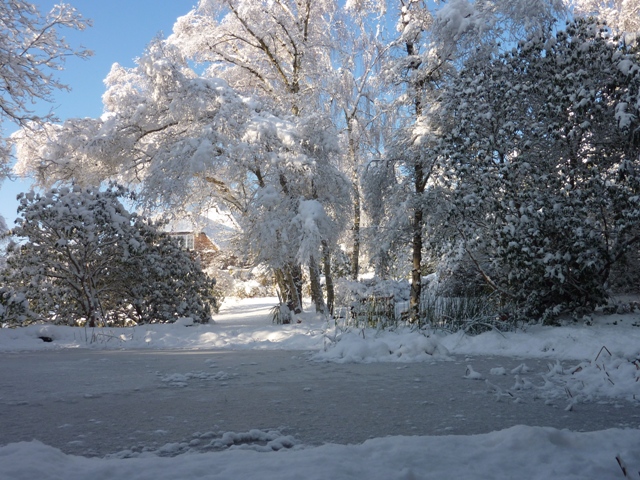 Frozen pond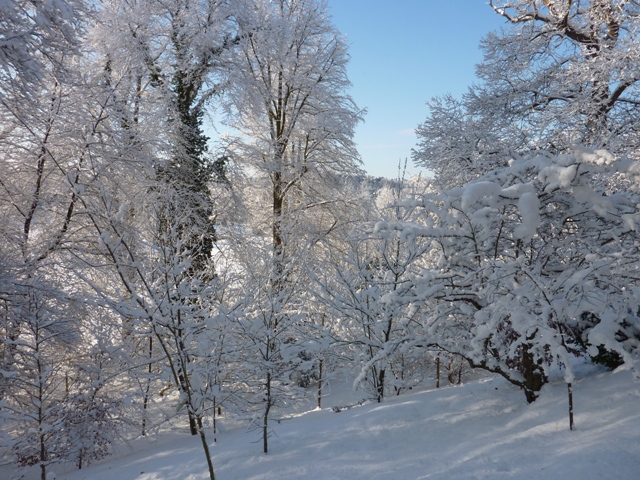 My new saplings at the bottom of the garden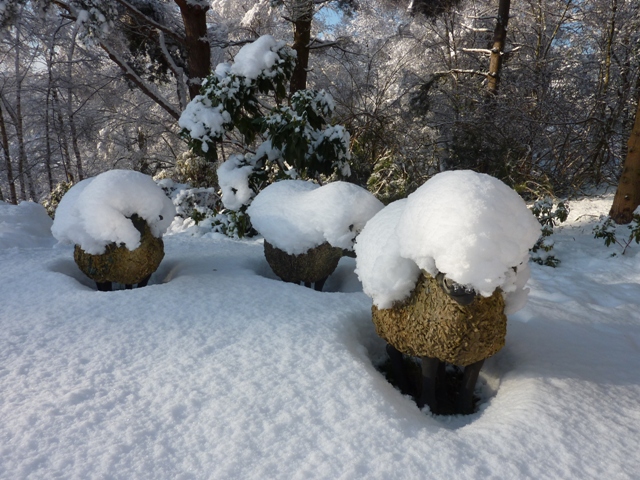 Sheep!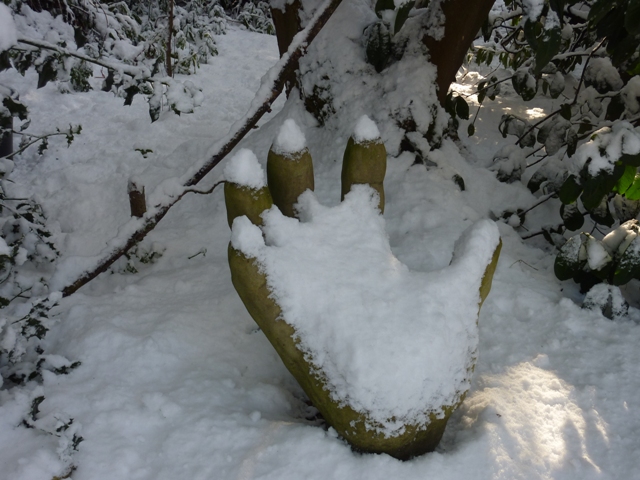 The hand in the snow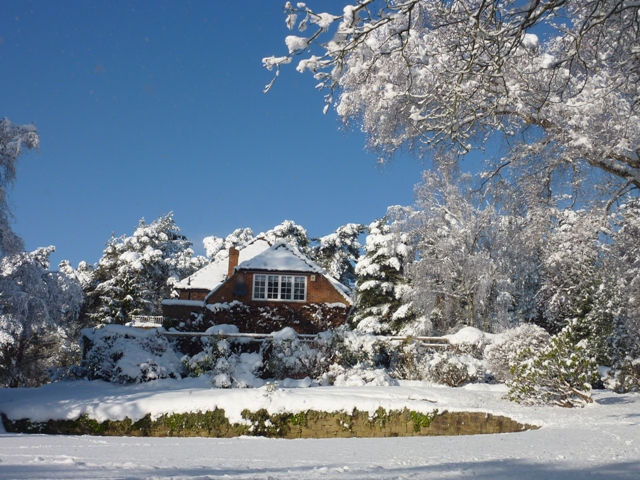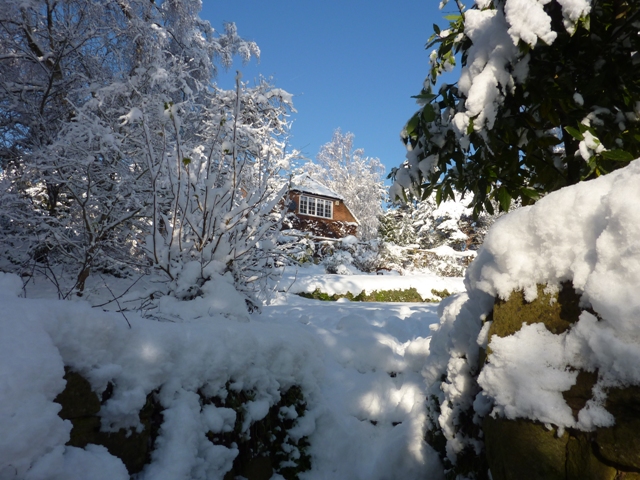 The main lawn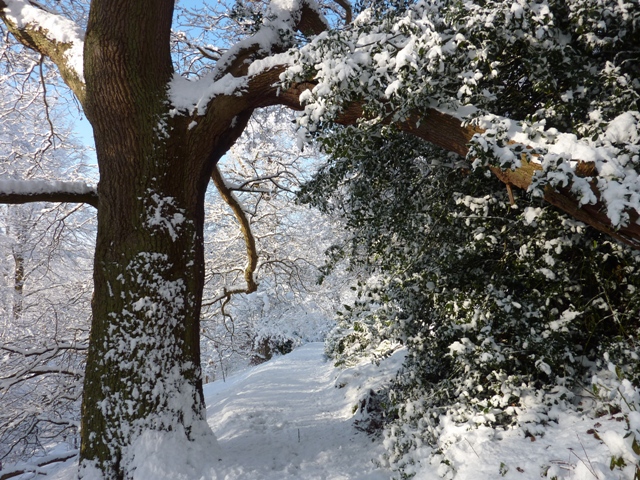 A walk down through our woods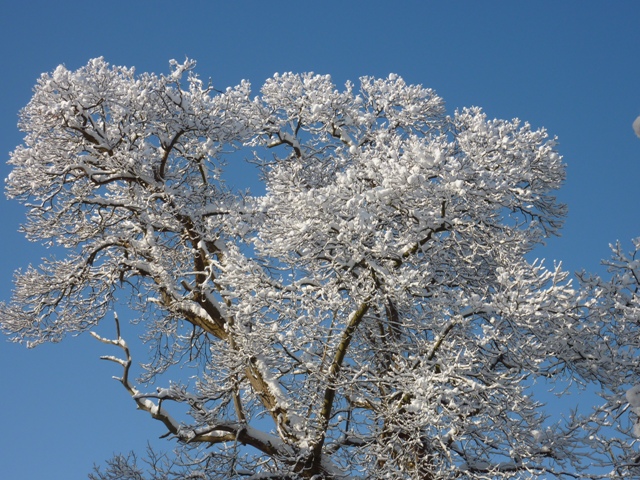 Treetops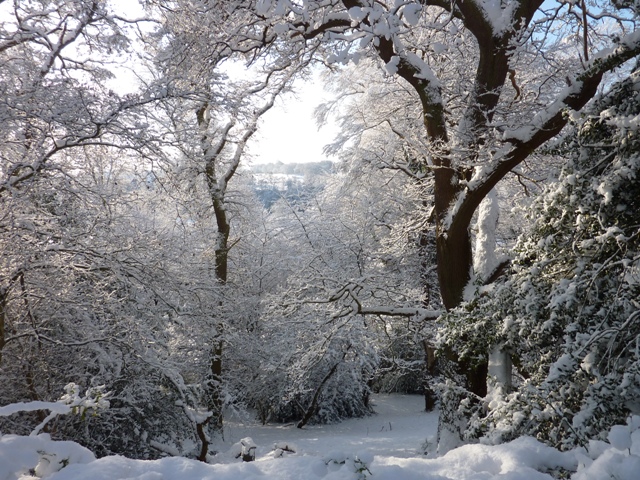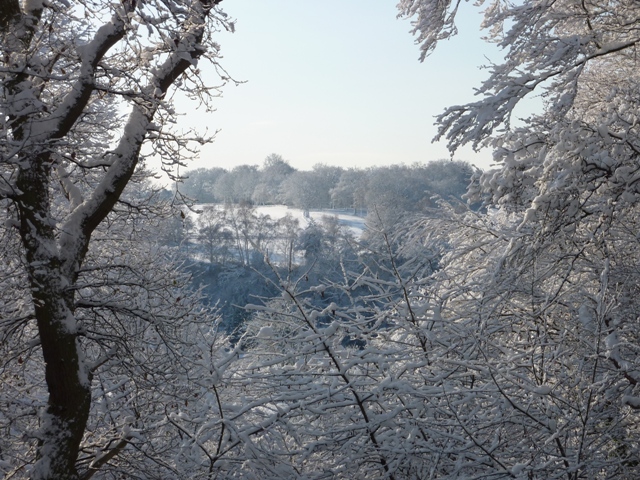 View over the belvedere (with and without zoom)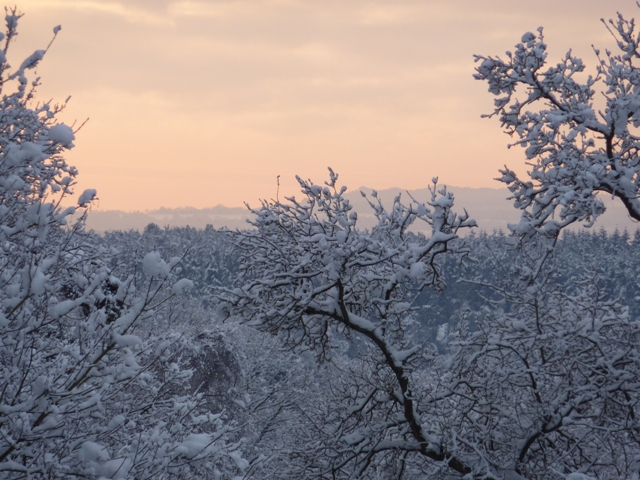 View from the house at sunset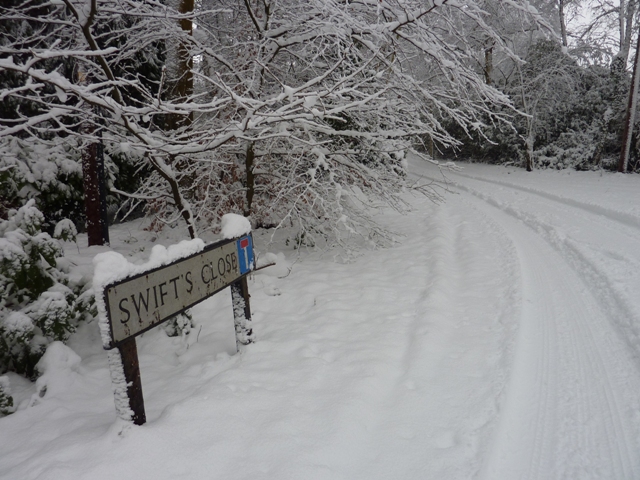 I walked into Farnham - 5 mile round trip. Very pretty - very slippy!
Here the entrance to Swifts Close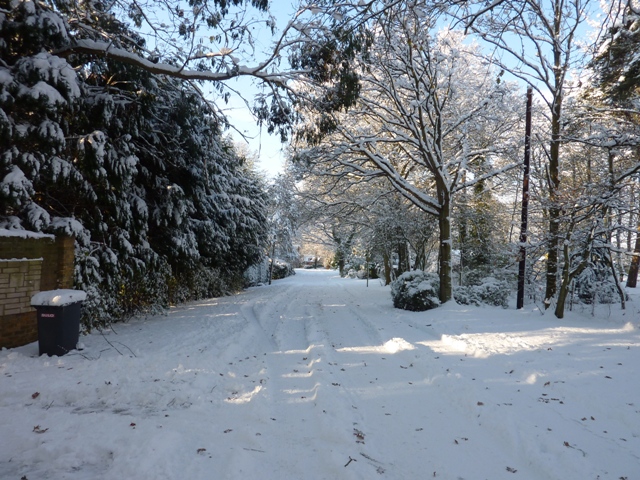 Compton Way. Clearly someone was living in hope that the binmen would come!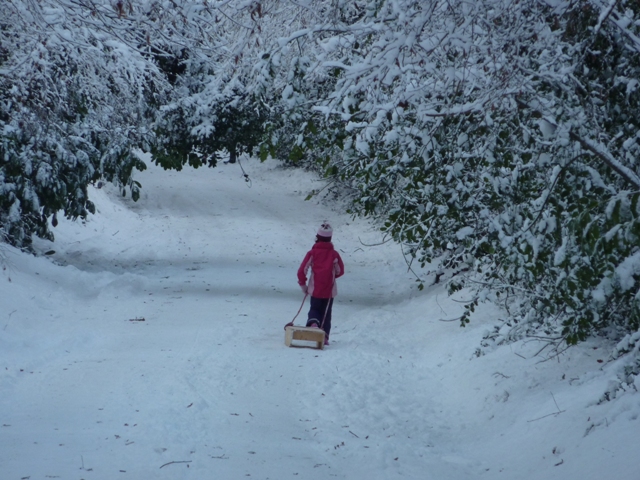 The hills on our roads make a great toboggan runs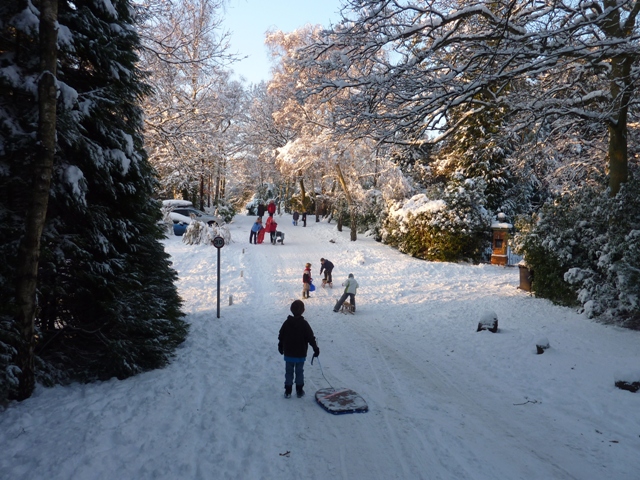 Compton Way - didn't know so many kids lived around us!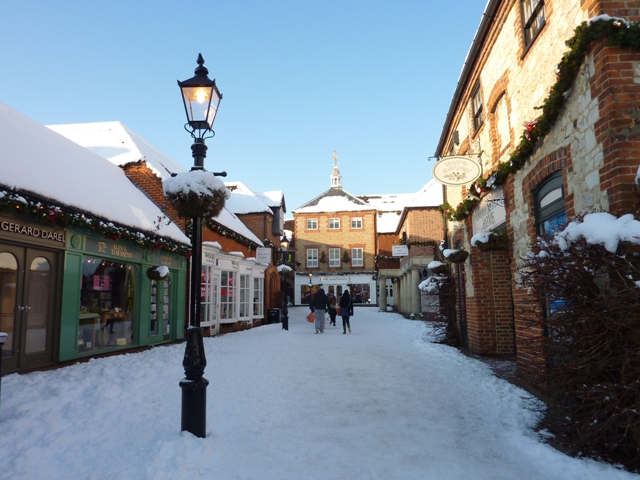 Lion and Lamb courtyard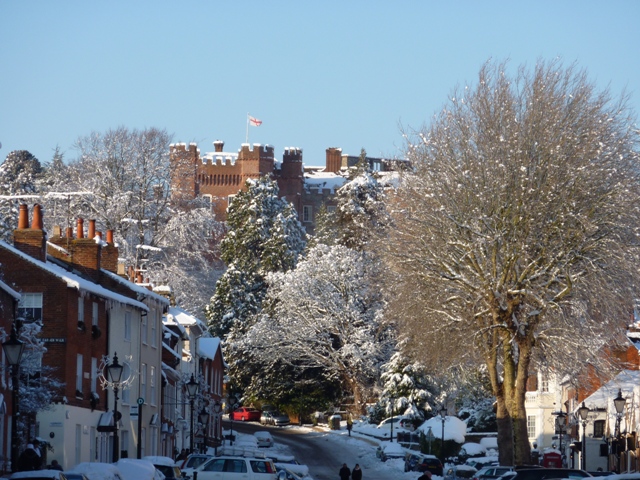 Farnham Castle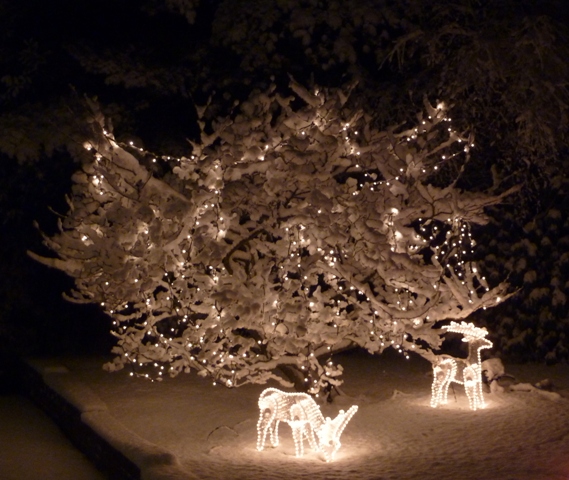 My 'Christmas tree' in the snow