26th - 30th Nov 09 - Vienna
A long weekend in Vienna with Mo and Mike.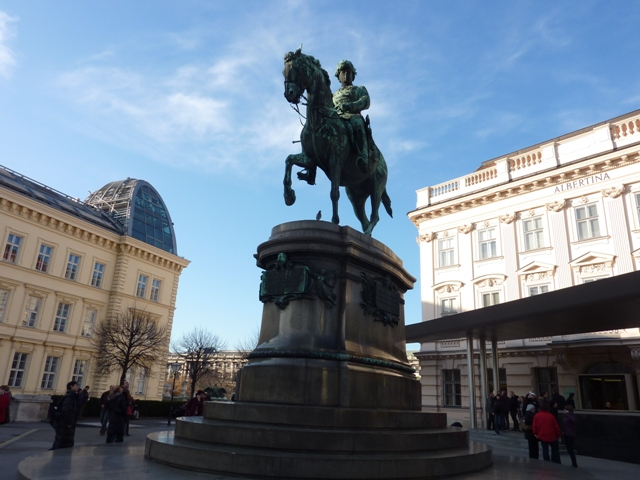 Albertina - An art gallery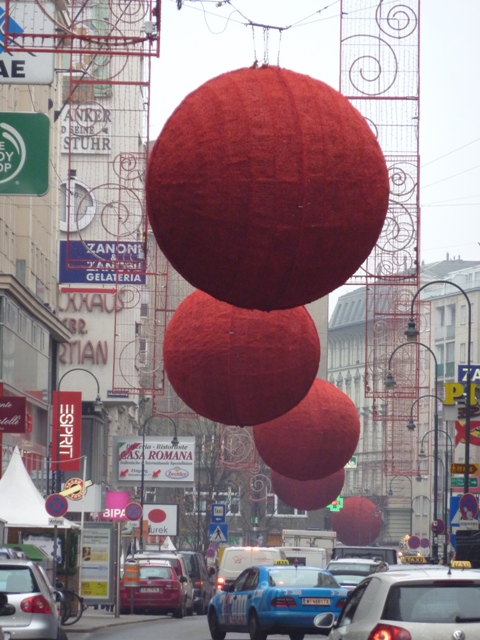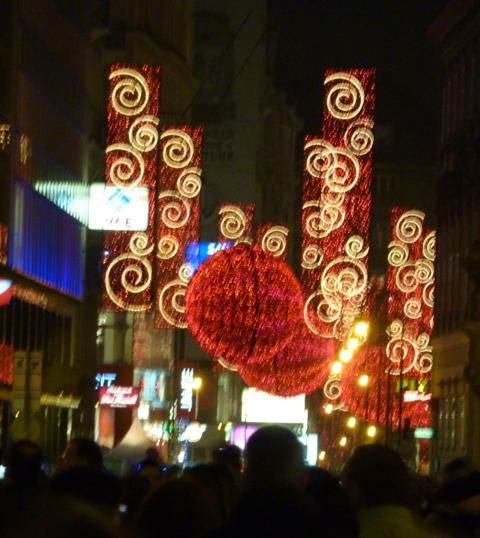 Balls by day - Balls by night!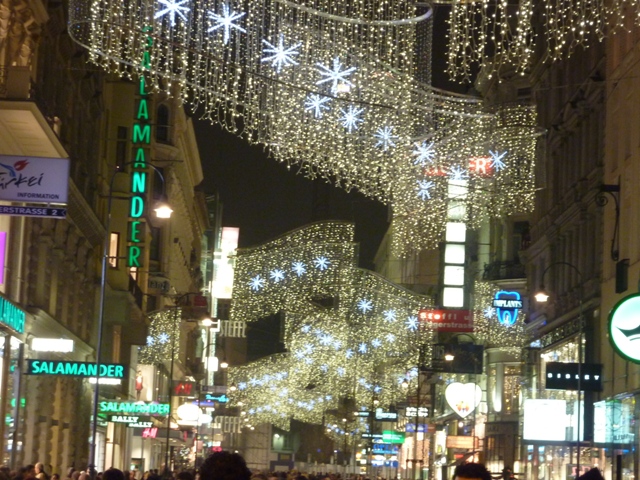 The street decorations were wonderful.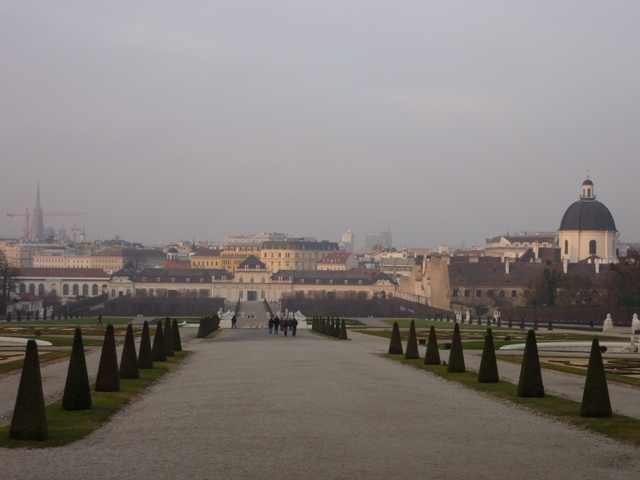 From the Upper Belvedere to the Lower Belvedere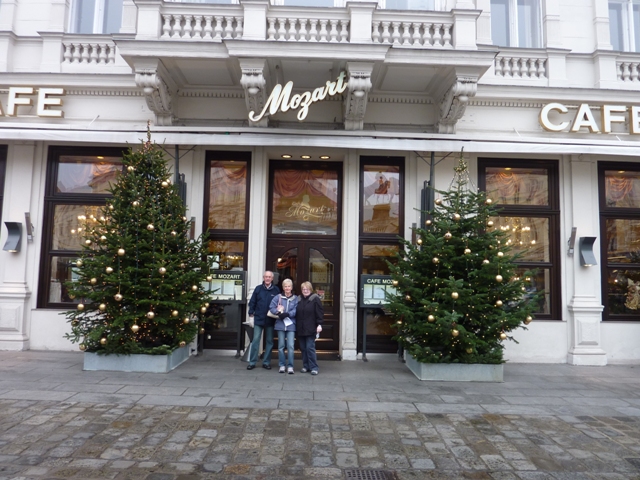 Cafe Mozart - from The Third Man. Vienna is full of coffee houses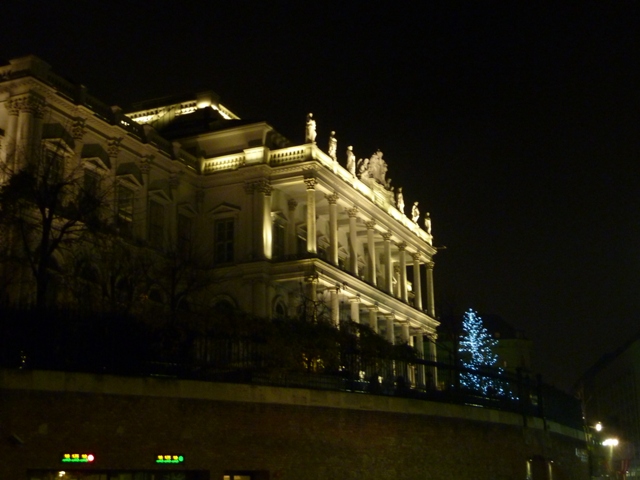 Coburg Palais at night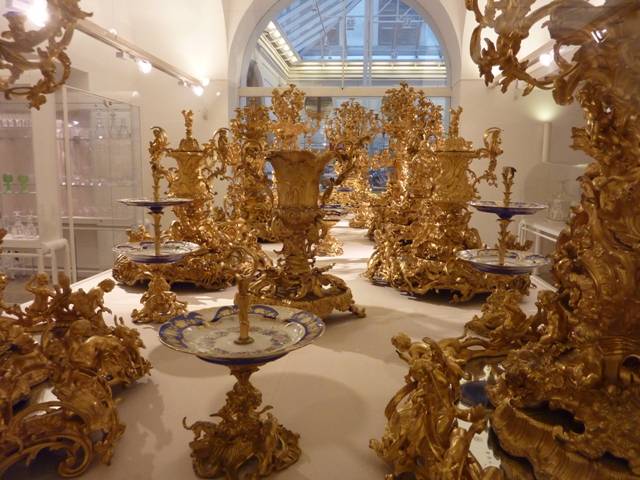 Hofburg Imperial apartments - table decorations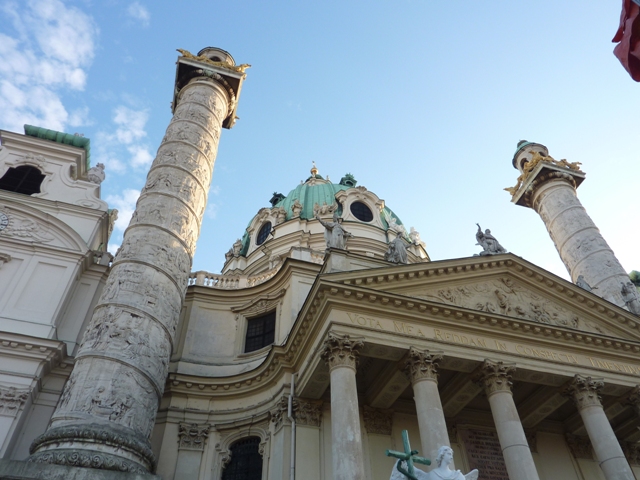 Karlskirche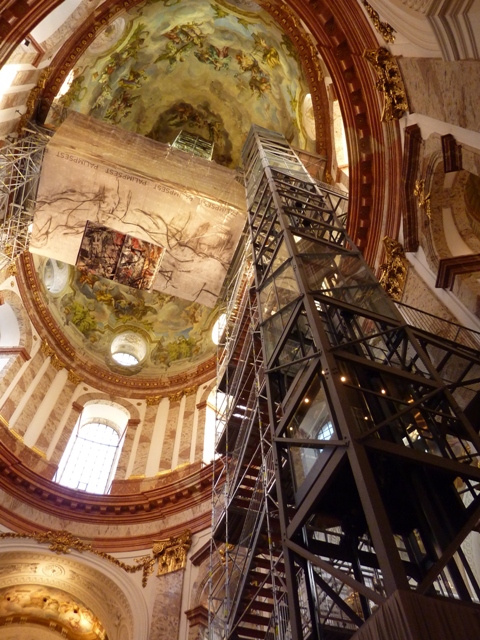 Karlskirche - We went right to the top of the dome which was being restored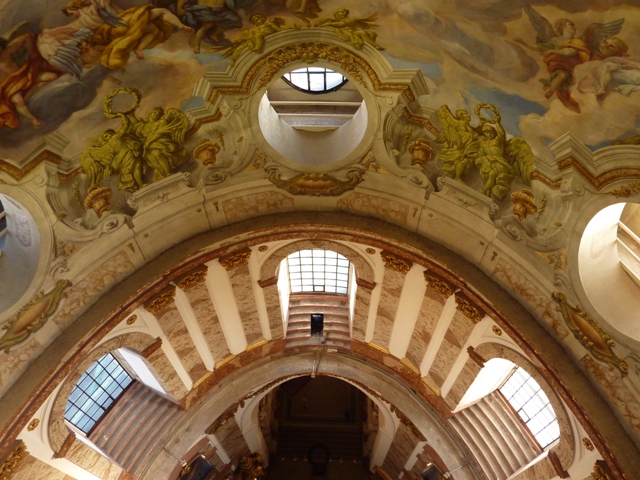 Karlskirche - Looking down!
Karlskirche - Money!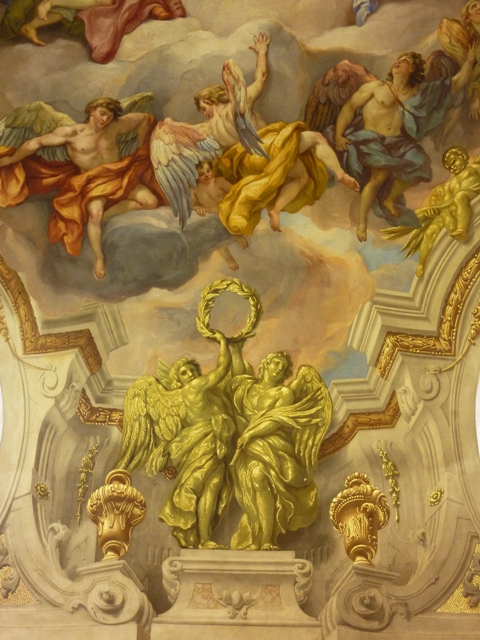 Karlskirche - Dome.
Karlskirche - Altar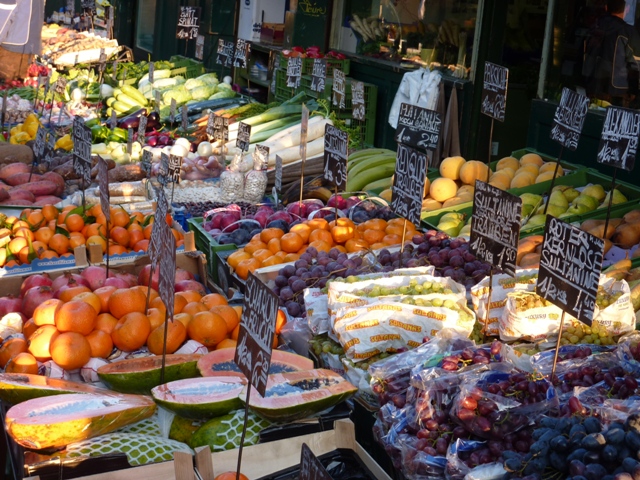 Naschmarkt. Miles of the most wonderful food stalls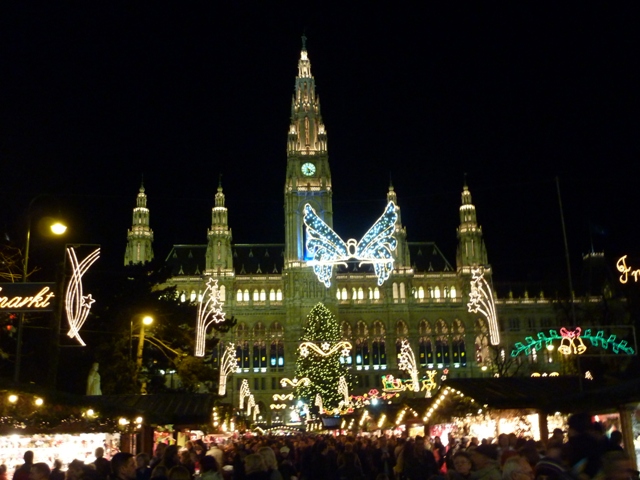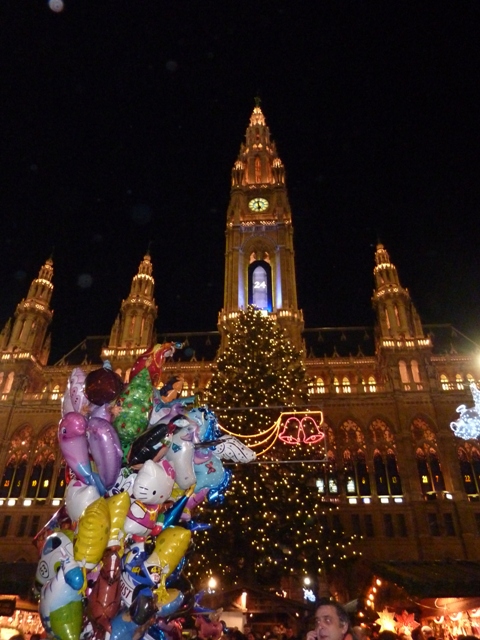 Rathaus Christmas Market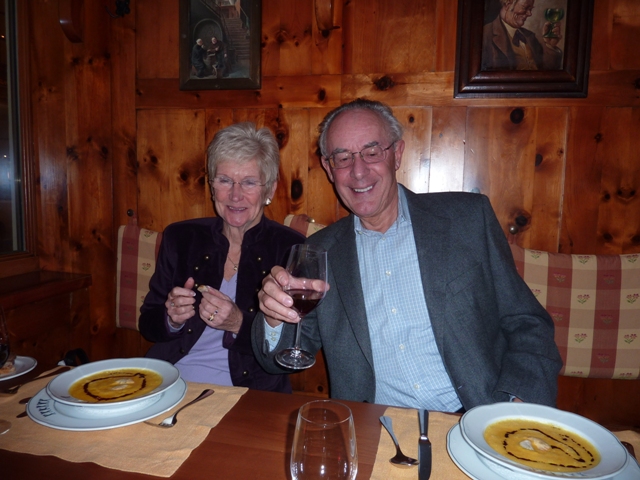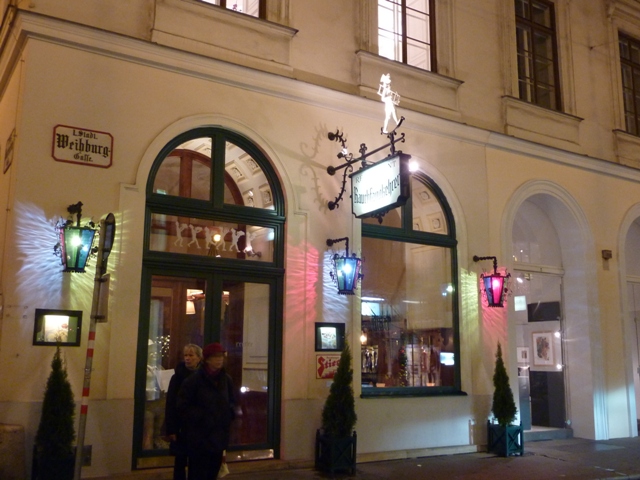 White Chimney Sweep restaurant with Mike and Mo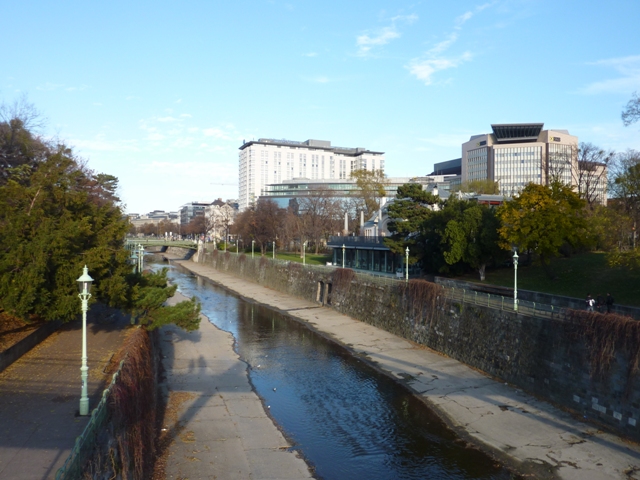 River Wien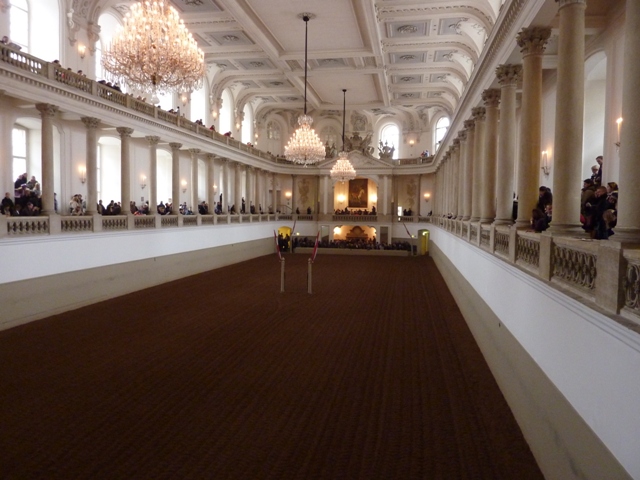 Spanish Riding School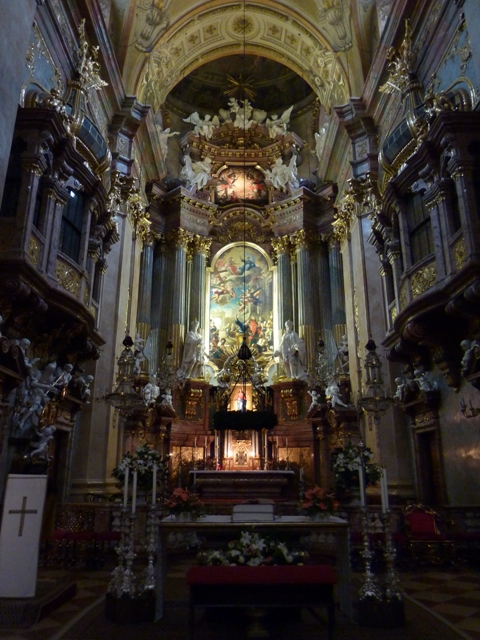 St Peter's Church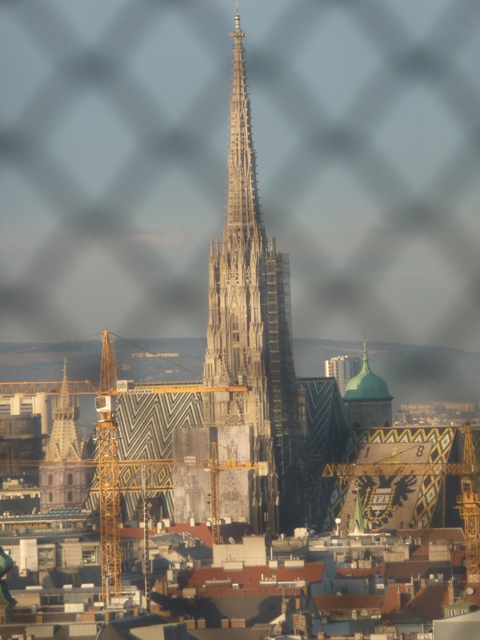 Stephansdom taken from atop the Bell Tower of Karlskirche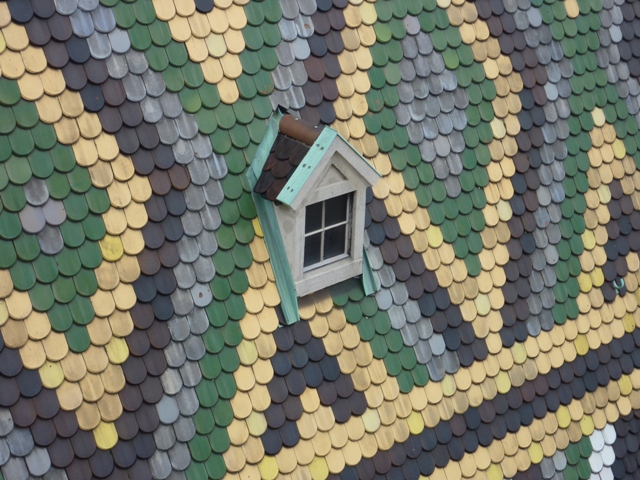 Stephansdom tiled roof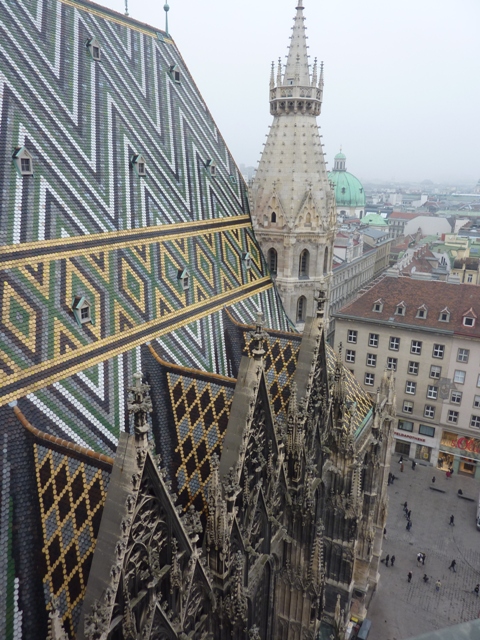 Stephansdom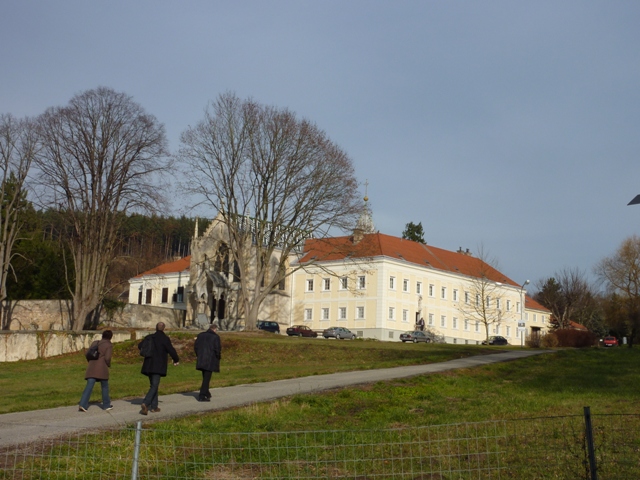 On Sunday we took a trip to the Vienna Woods. First stop the hunting lodge at Mayerling where Crown Prince Rudolf shot his 17 year old mistress, Mary, before shooting himself (allegedly)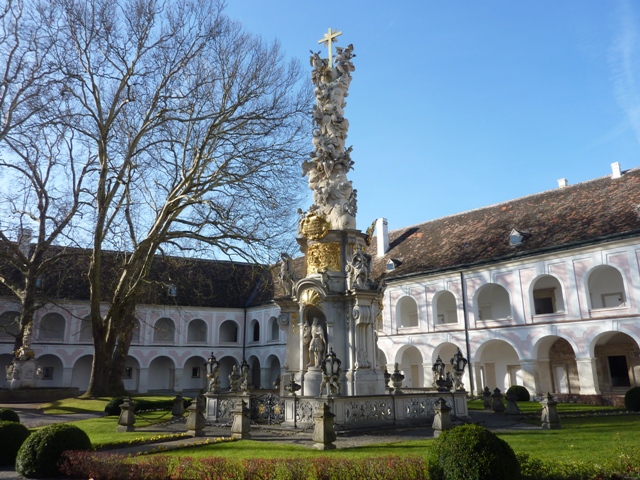 The serene monastery at Heiligenkreuz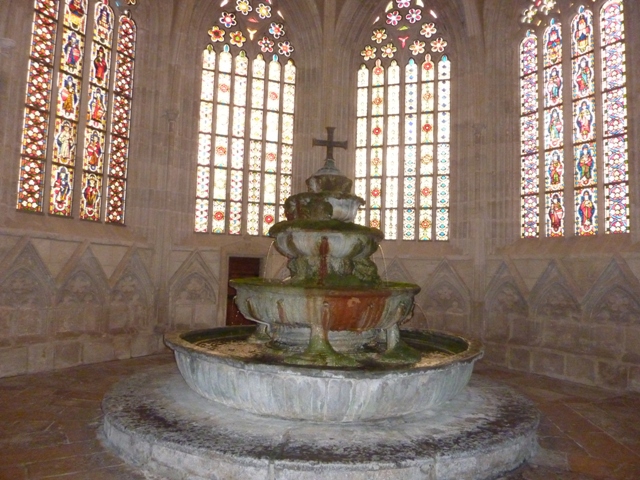 Heiligenkreuz Fountain House
Heiligenkreuz Closters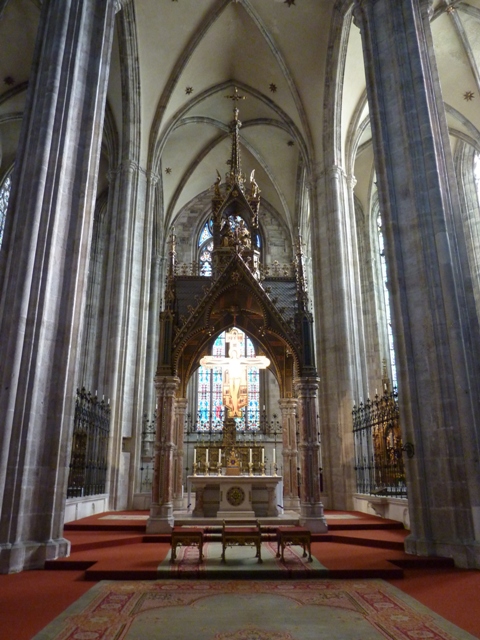 Heiligenkreuz Altar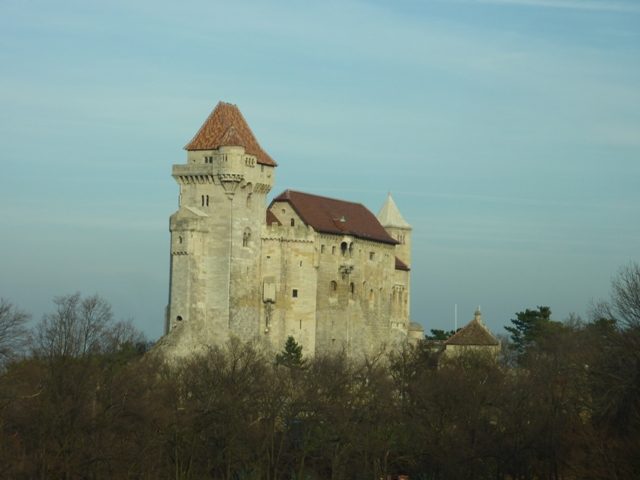 Liechtenstein Castle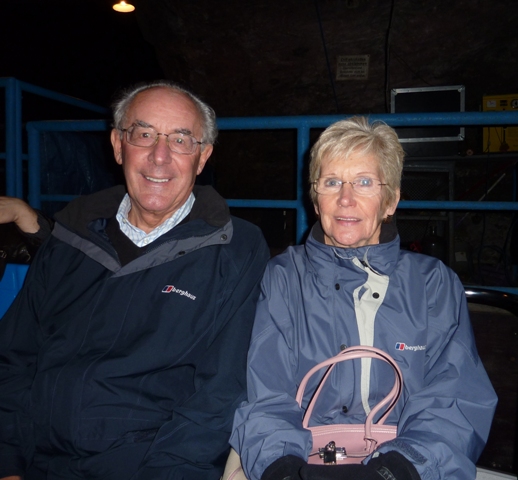 In Seegrotte. The largest underground lake in Europe where we went in a boat.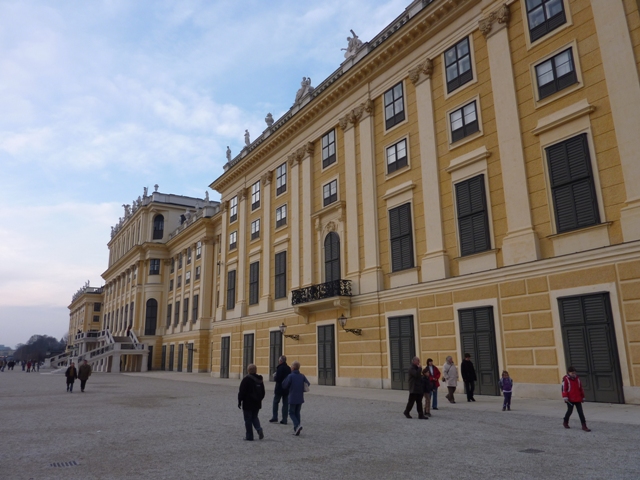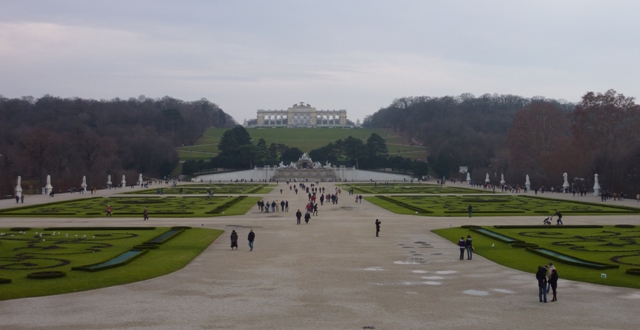 Schonbrunn Palace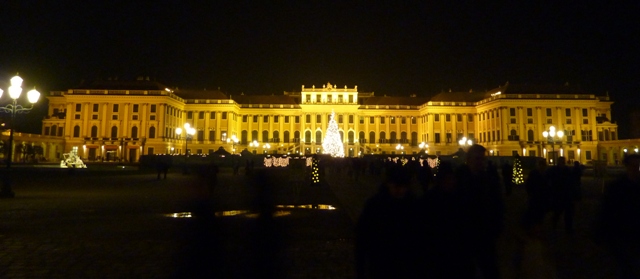 Schonbrunn Palace by night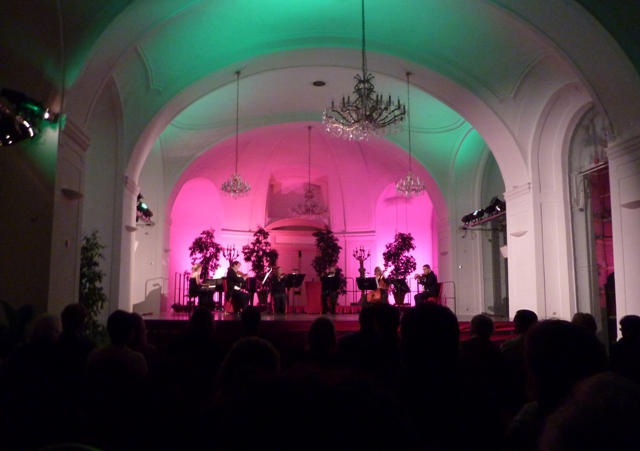 Mozart and Strauss concert in the Orangery at Schonbrunn Palace