9th August 09 - Sunday Lunch
Charlotte & James (Bennet) and their kids (Katie, William and Jonathan) + Georgina, William and Thomas came to Sunday lunch. Plus a walk along the Greensands Way
Georgina and William on the footpath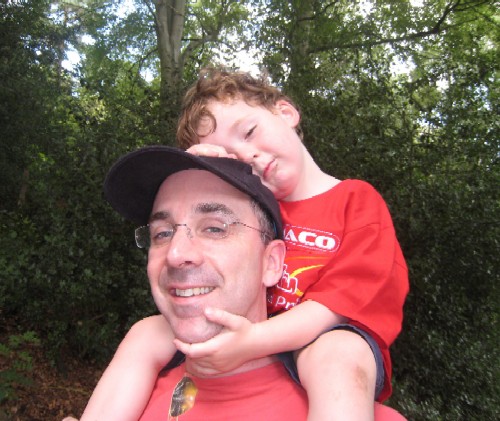 James and his William (two Williams is very confusing...) on the footpath. Bit too long for little legs on a hot day like today.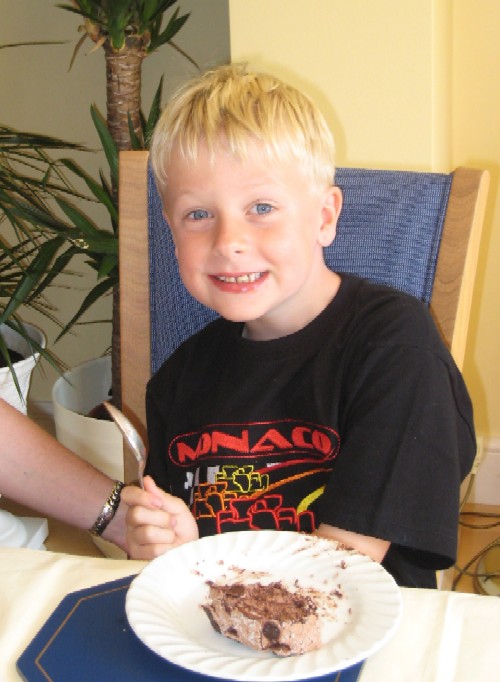 Jonathan. The desserts went down well...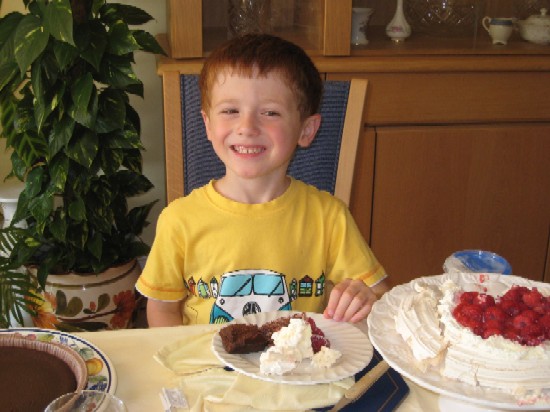 I lost count how many William O'T had!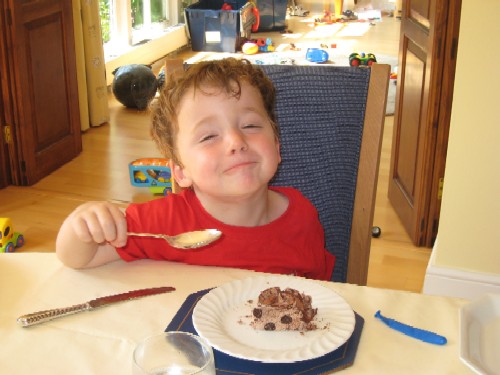 William B seemed to like them too!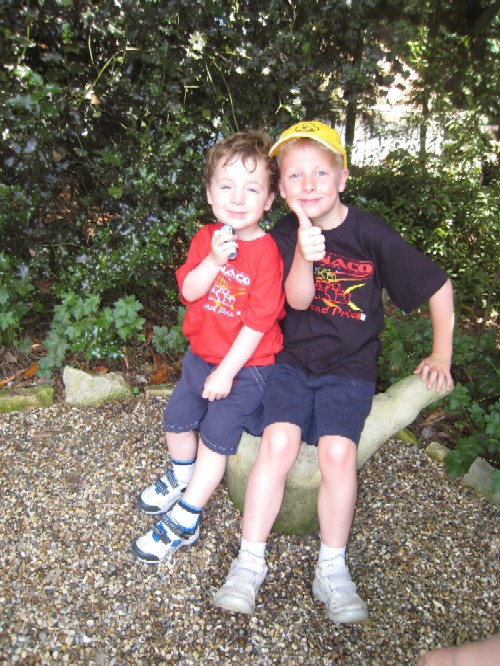 William and Jonathan on 'the hand'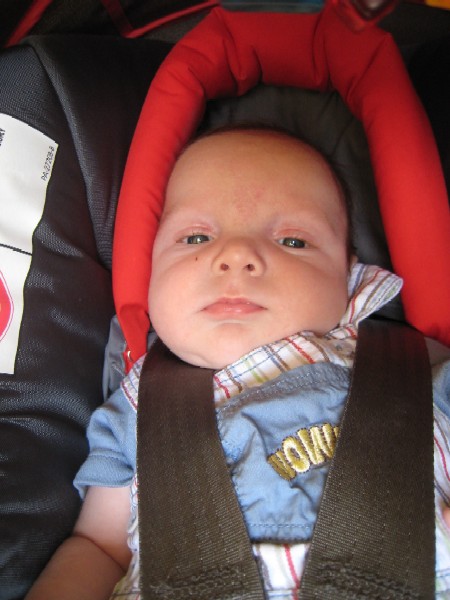 Thomas seems to change every time I see him. He's now twice his birthweight!