26th Apr 09 - Elizabeth's birthday
We went to the 3-Michelin starred waterside Inn at Bray (Roux brothers). The meal was FABULOUS - as was the bill! But well worth it.
Happy Birthday from the Waterside Inn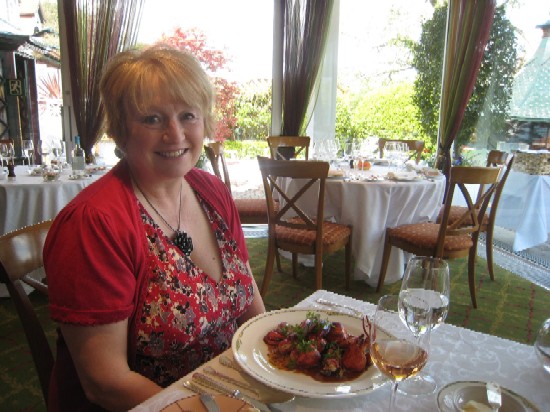 Elizabeth's lobster starter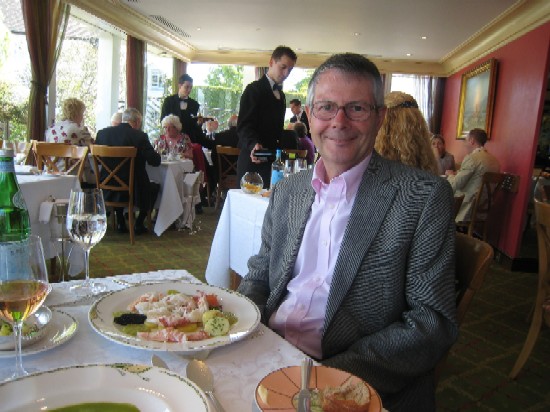 My lobster main course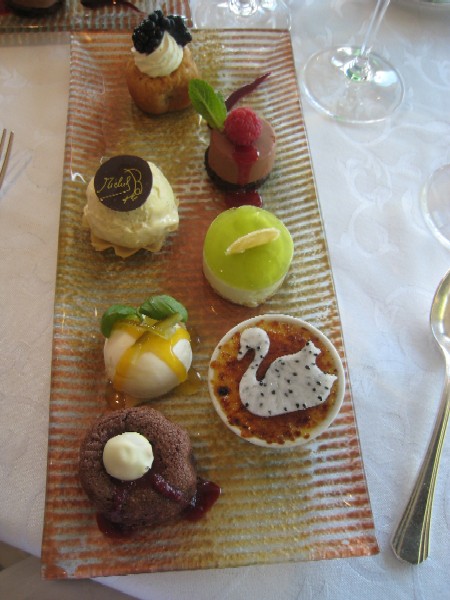 The Roux Brothers 'special' dessert. FABULOUS!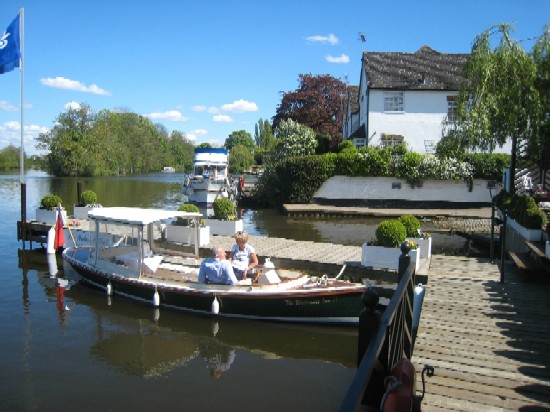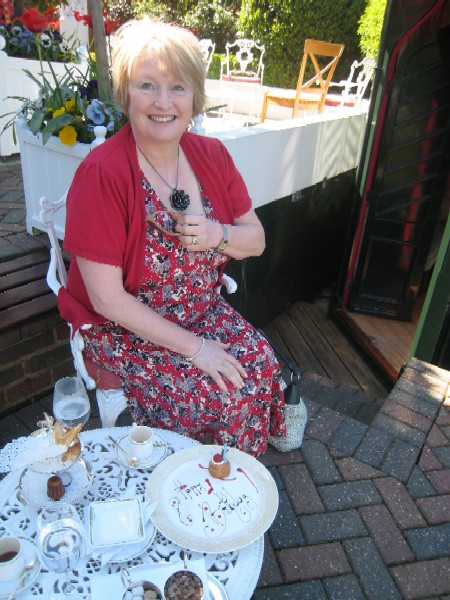 Coffee on the patio on the River Thames