2nd July 08 - Richard & Elizabeth go to Windsor Castle with HRH Prince Charles
I was one of the founders and now the Chairman of the Prince's Trust Technology Leadership Group. Since inception in 2002 we have raised over £5m for the Prince's Trust to assist seriously disadvantaged young people in the UK.
The Gala Dinner at Windsor Castle was to say thank you to all the individuals and companies that had helped along the way. We also raised £230,000 from the event alone.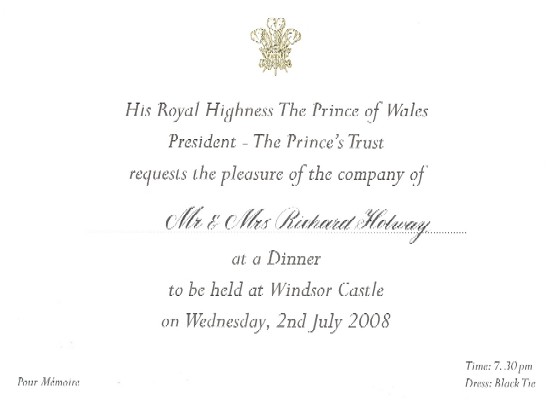 The invitation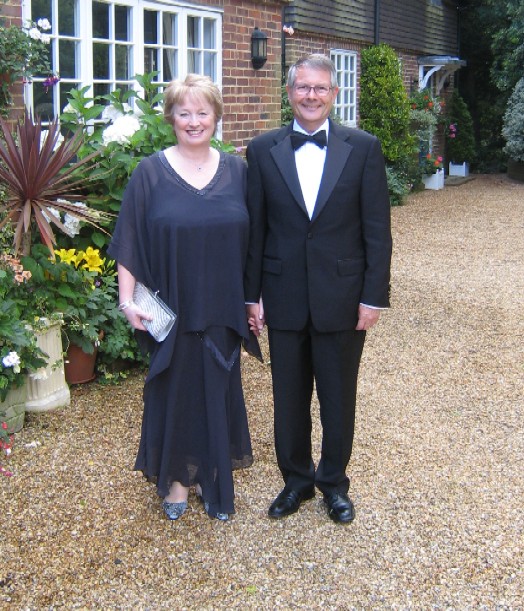 All scrubbed up and waiting for Colin to arrive to take us to Windsor Castle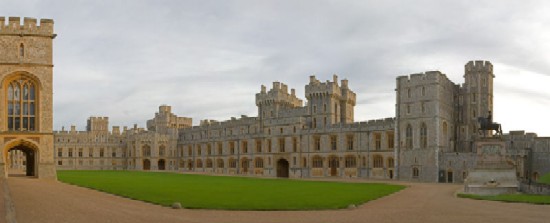 Our car arrived in the quadrangle at Windsor Castle and we entered St George's Hall for the reception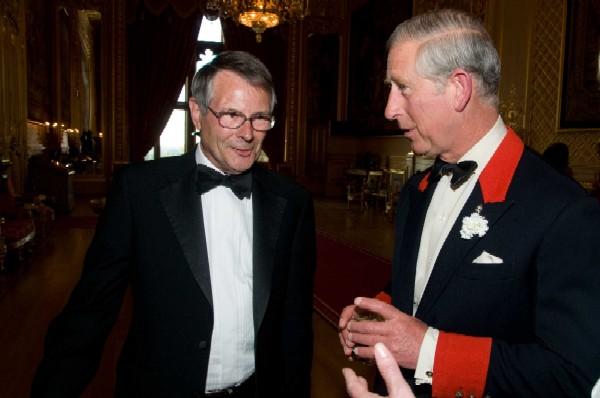 After I was introduced to HRH, my role was to introduce many of the other guests in the Grand Reception Room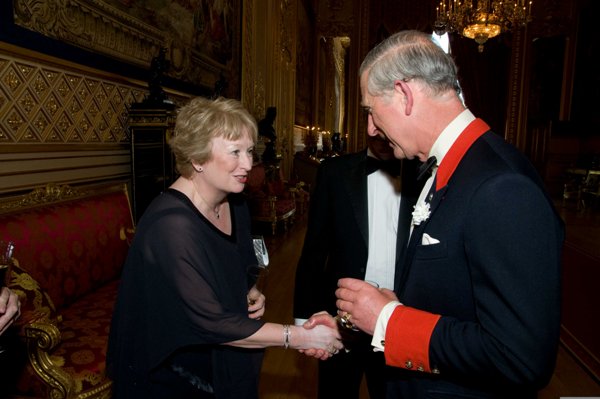 Starting with Elizabeth...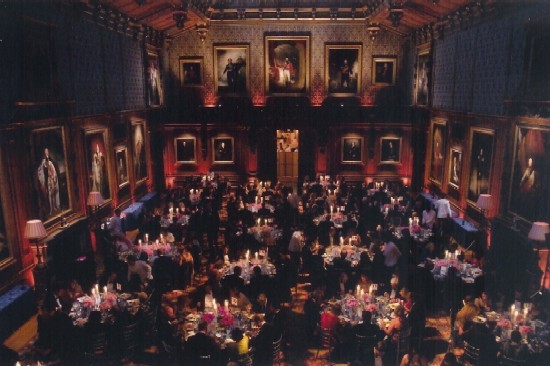 The amazing Waterloo Chamber.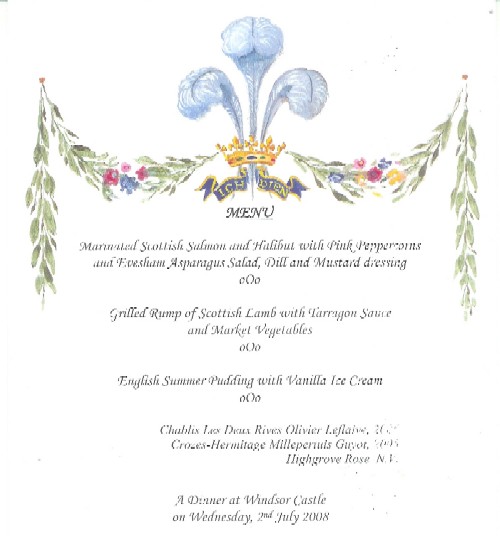 Menu for the dinner in the Waterloo Chamber
Elizabeth & I were on the Top Table. Elizabeth was seated between HRH and Ronnie Corbett (the after-dinner speaker)
HRH delivering his speech. You can see Elizabeth on the RHS of the picture - as well as the back of my head!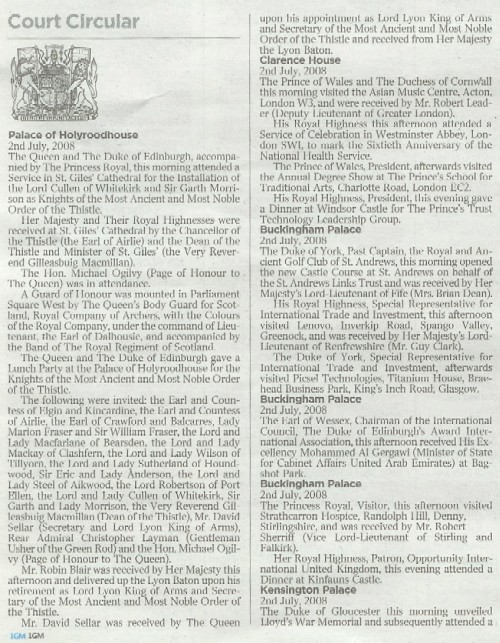 Anyone who says the HRH doesn't give value for the few pence it costs each of us each year, should understand that this was his 4th engagement of the day!