22nd Dec 07 - St Barts
St Barts is a French island much loved by the rich. This you can tell by the very expensive 'toys' moored in the harbour and the prices in the bars and restaurants.
Despite that, this was the loveliest island we have visited so far on this trip.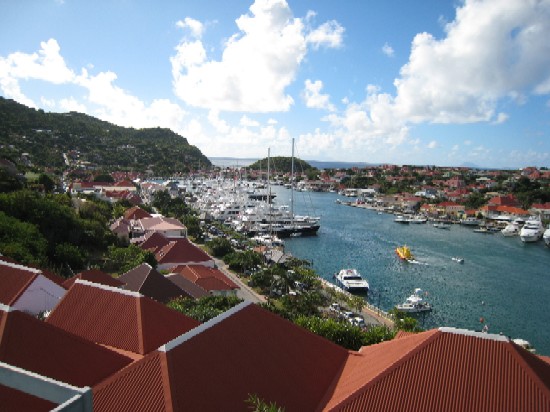 The harbour at Gustavia with its expensive boats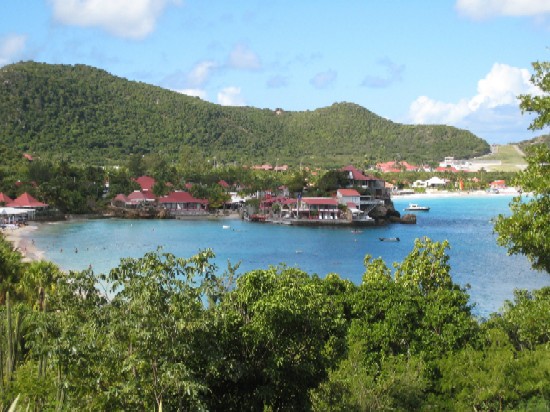 The Eden Rock 'boutique' hotel. Said to be the best on the island.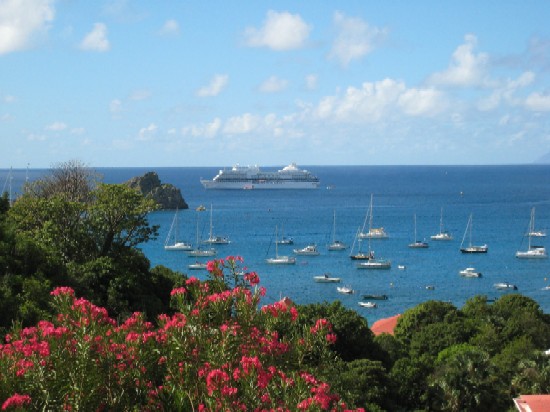 The Navigator far out in the bay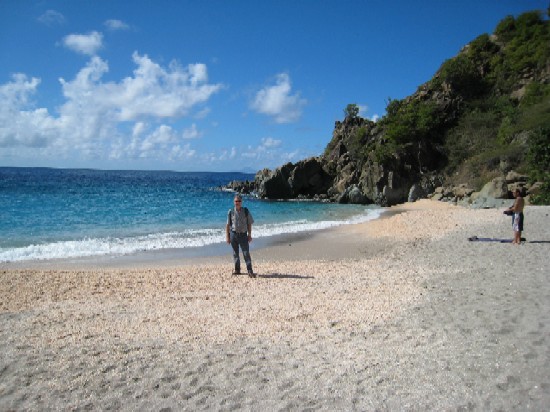 Shell beach. Truly lovely. We stopped for a fruit drink which cost us $15!
BBQ on the Pool Deck as we were moored in the bay at St Barts.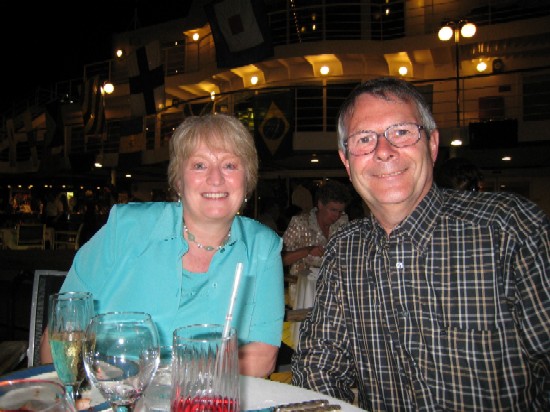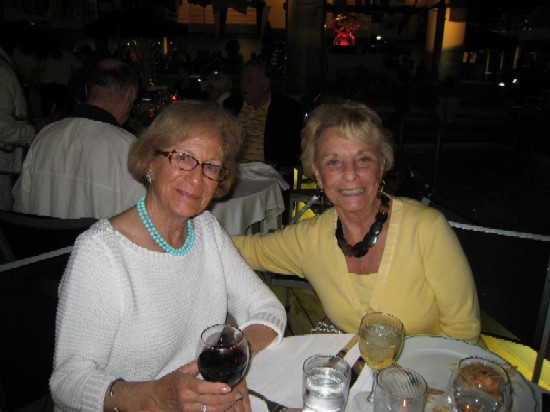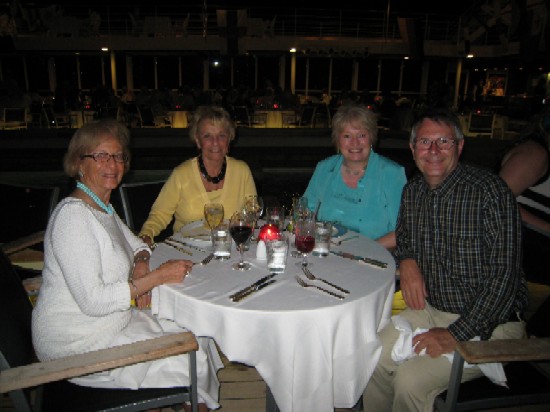 We shared a table with Jean and Sally
Return to Index