20th Dec 07 - San Juan, Puerto Rico
After a c600 mile voyage we reached San Juan in Puerto Rico. Moored right at the edge of the town!
Started with a trip to the El Yunque Rainforest for a hike.
Then a tour of San Juan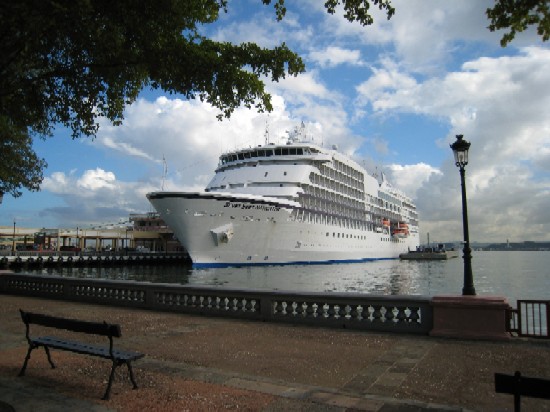 Seven Seas Navigator moored right at the edge of San Juan Old Town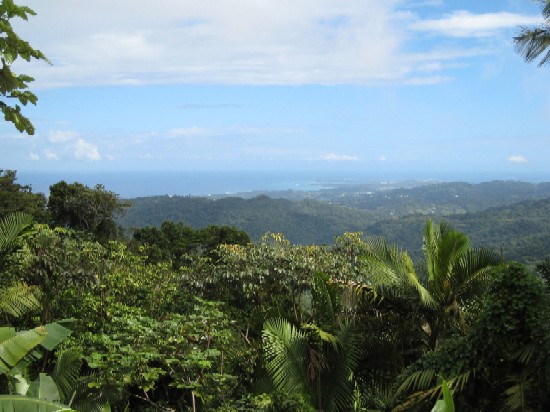 We drove for about 45 minutes to the El Yunque rainforest and climbed to 3100ft for this view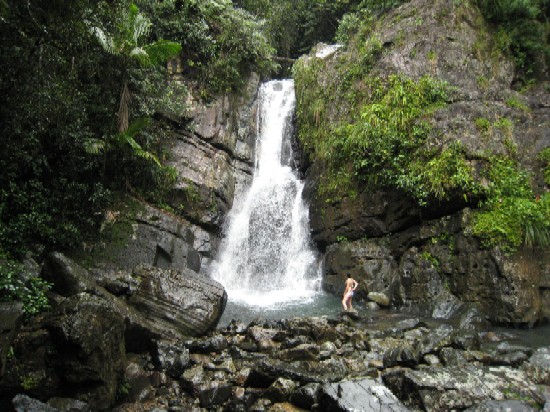 About a 2 hour hike - up and down through the verdant foliage to La Mina Falls. We passed on the offer of a dip.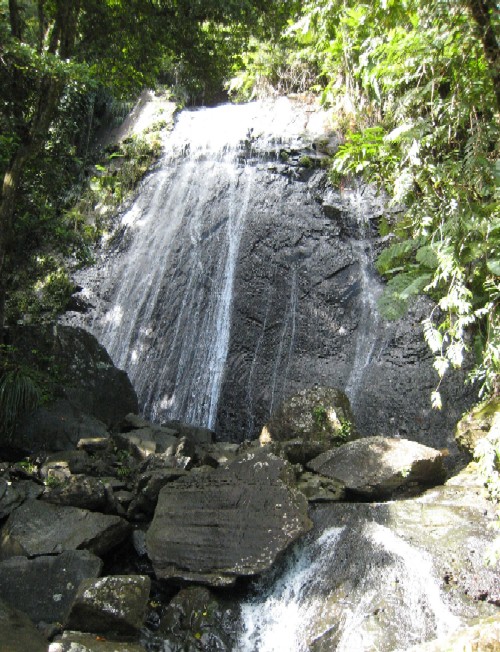 La Coca waterfalls. Must admit that the rainforest lived up to its name. Did it rain!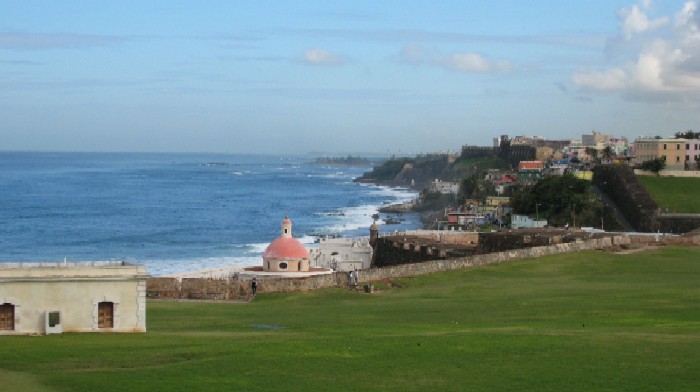 Atlantic Ocean view from the El Campo del Morro in San Juan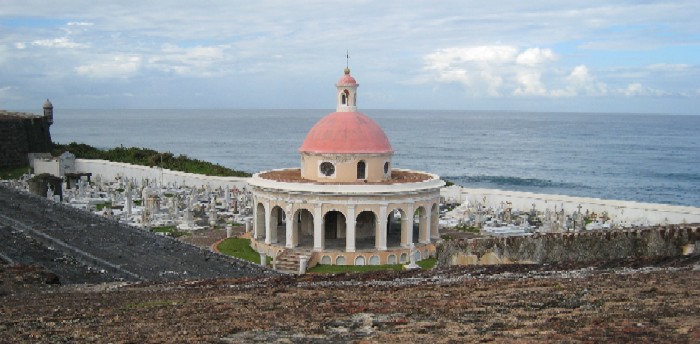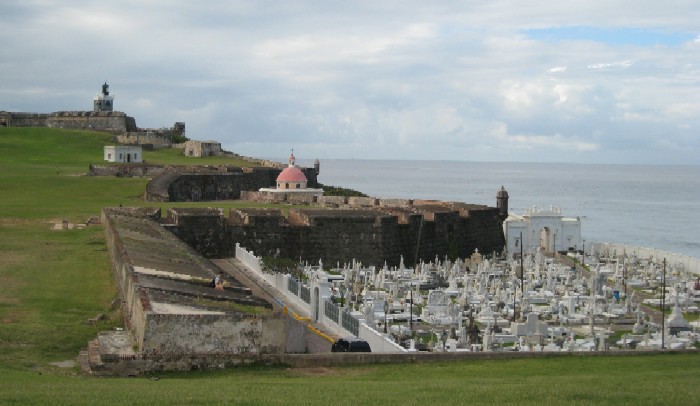 The cemetery and view to the fort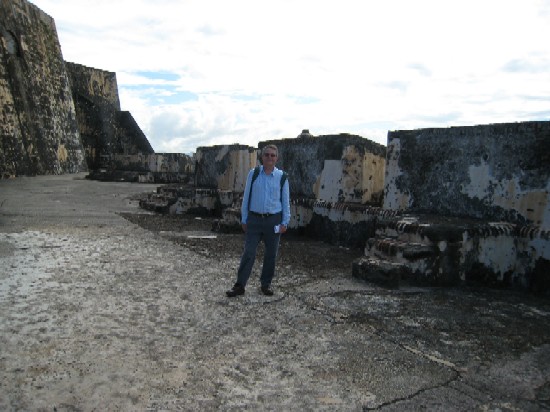 Ramparts of El Campo del Morro
La Fortaleza- the Governor's residence. OTT Christmas decorations!
Return to Index