On board the Seven Seas Navigator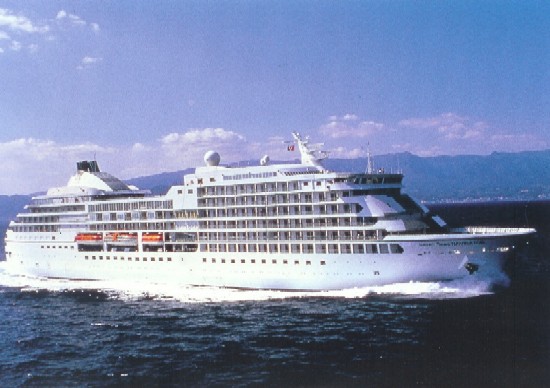 Seven Seas Navigator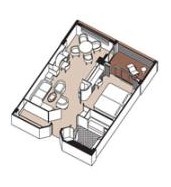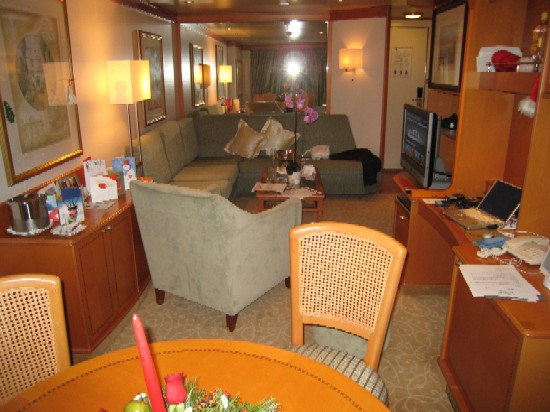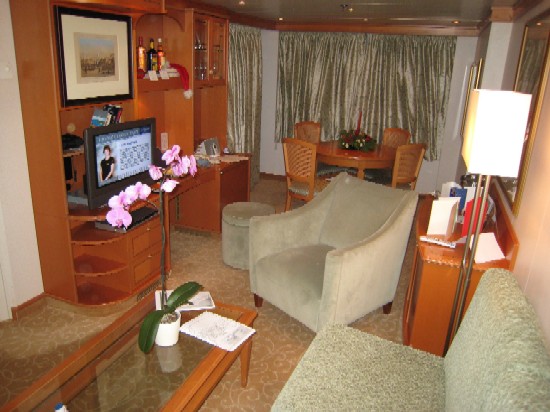 We chose a Navigator Suite this time which includes a separate sitting room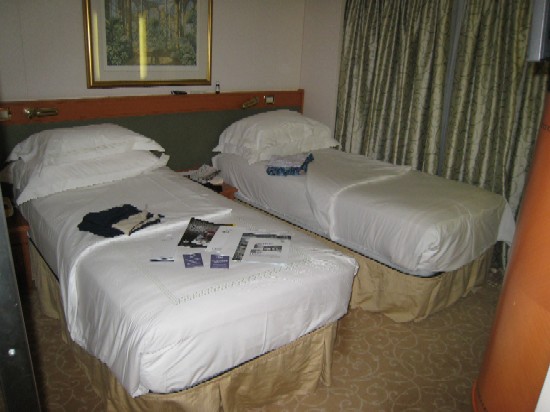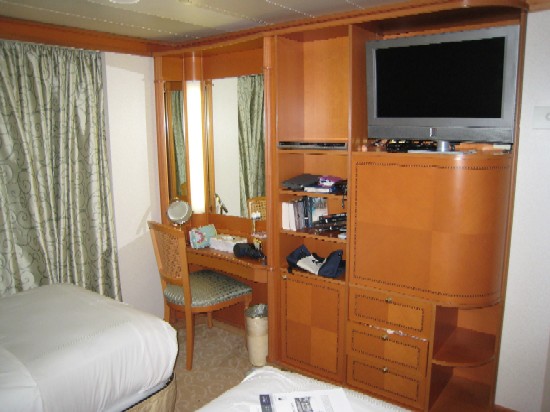 Separate bedroom - and another TV!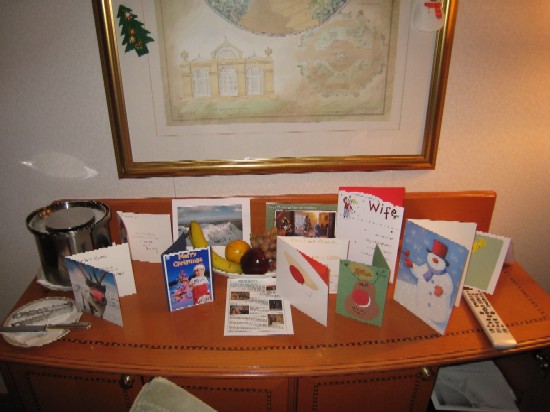 We took a selection of family cards with us to add a bit of Christmas cheer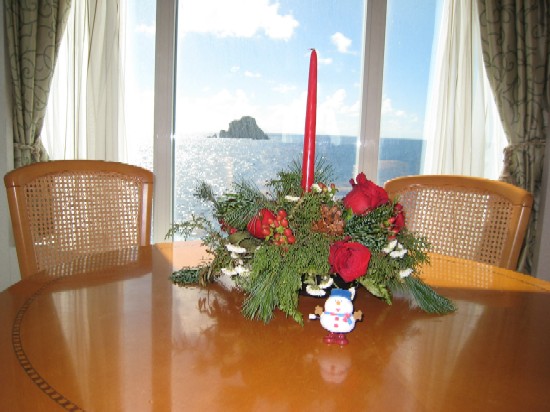 Christmas decoration in our cabin. A bit strange in the bright, hot sun!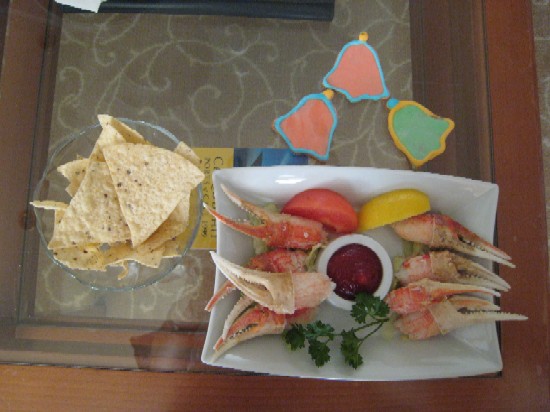 Each night, at 5.30pm, canapés would arrive in our suite. Crab claws tonight!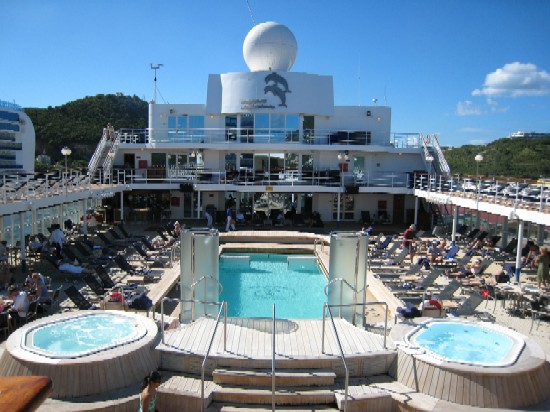 The Navigator's pool deck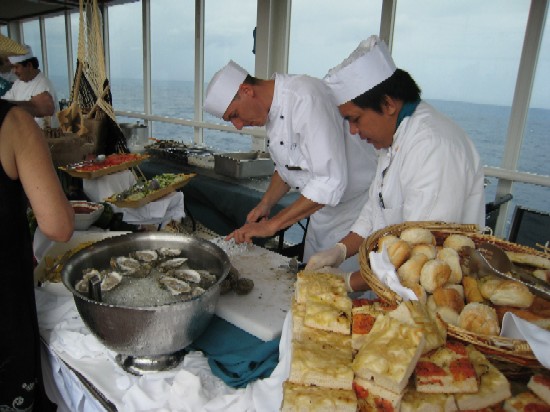 Shucking oysters for my lunch. Can't quite remember how many I had!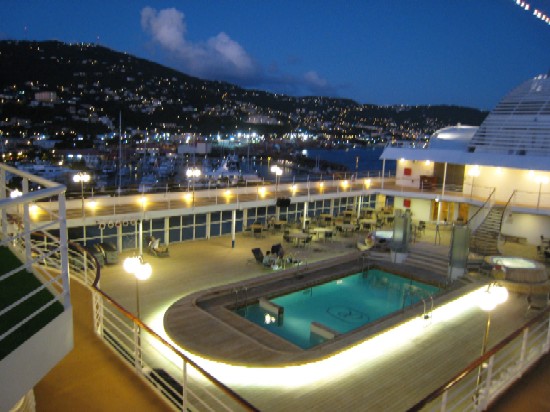 Navigator at night in St Thomas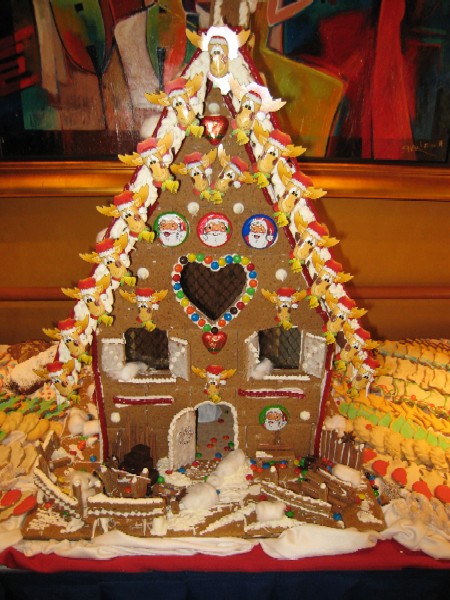 Gingerbread House in one of the reception lobbies. Couldn't help taking a Christmas biscuit every time I passed...which was often!
Return to Index